🗞 Daily Crypto News, June, 27th💰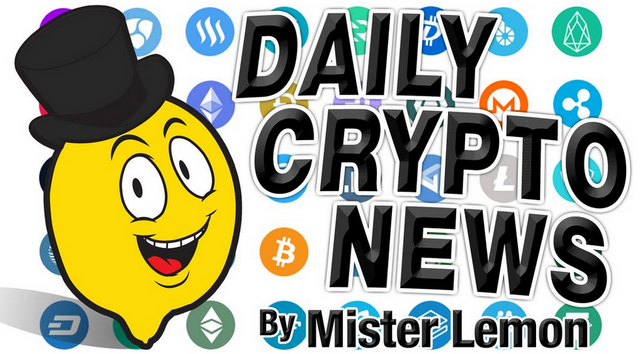 Welcome to the Daily Crypto News: A complete Press Review, Coin Calendar and Trading Analysis. Enjoy!
We reached 13.19 mn visits in May 2019!
I] Traffic

Daily Steemit Traffic

Steemit Traffic share by country

In the Top 5, the strongest traffic increase came from Venezuela with +9.75% visits!

Find all the analysis and Datas by clicking on this link
Public blockchain tokens will soon be trading on a major securities exchange.


Revealed exclusively to CoinDesk, Swiss security token firm BlockState plans to "passport" half a dozen ERC-20 tokens from ethereum, the second-largest public blockchain, to Corda, the private distributed ledger technology (DLT) platform developed by R3.


Before the end of the year, the tokens will be locked up in a smart contract on ethereum and "mirrored" versions of them will run on Corda. This is akin to global depository receipts, where shares of a company are held in custody in one country and a certificate representing ownership of them is traded in another.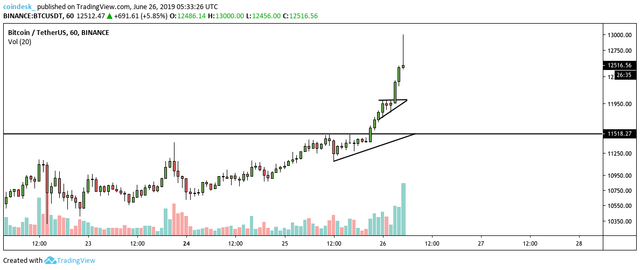 Bitcoin mining has become competitive than ever.


Bitcoin mining difficulty – the measure of how hard it is to earn mining rewards in the world's largest cryptocurrency by market cap – has reached a new record high above 7.93 trillion. That's a seven percent jump from the 7.45 trillion record set during the recent two-week adjustment cycle, which was the highest since October 2018.


Bitcoin is designed to adjust its mining difficulty every 2,016 blocks (approximately 14 days), based on the amount of computing power deployed to the network. This is done to ensure the block production interval at the next period will remain constant at around every 10 minutes. When there are fewer machines racing to solve math problems to earn the next payout of newly created bitcoin, difficulty falls; when there are more computers in the game, it rises.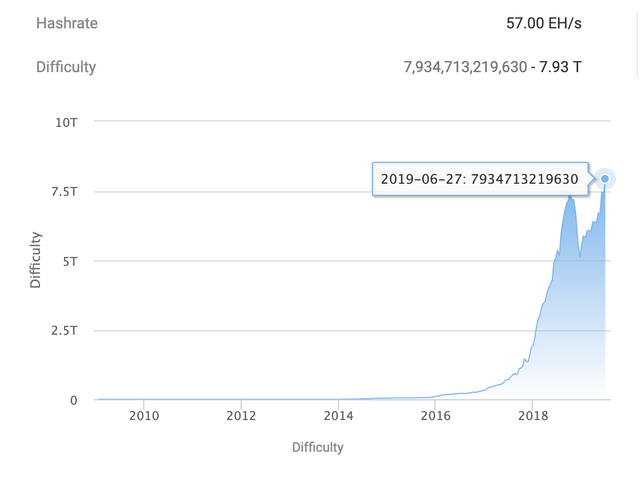 The Takeaway


Facebook's Libra white paper includes a brief but potentially seismic nod to digital identity standards.


With 2 billion users worldwide, Facebook may be able to succeed where others have failed in jump-starting a globally accepted digital ID.


Some identity experts say this is even more important than the cryptocurrency, but others question how much control Libra would give users and find its approach overbearing.
Bitcoin's (BTC) price fell by $1,400 within minutes after a crash of United States-based cryptocurrency trading platform Coinbase.


Coinbase first reported that it was investigating an issue in which its API and website were not functioning properly at 1:47 p.m. PDT on its status website.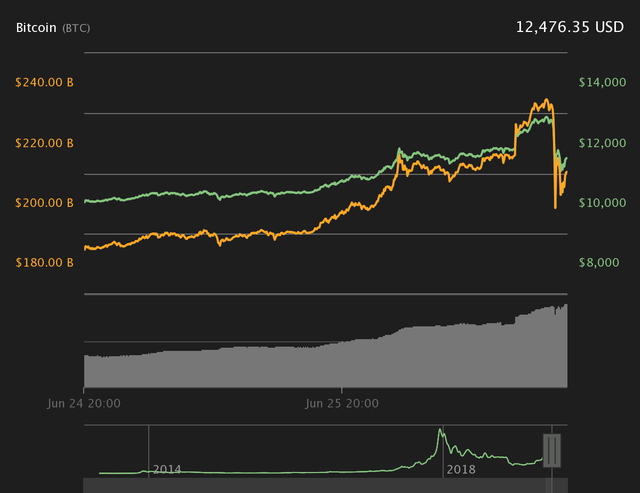 Singapore-based crypto exchange Bitrue has suffered a major hack, losing 9.3 million XRP and 2.5 million cardano (ADA) from its hot wallet. The news was revealed in an official statement from the exchange published as a twitter thread on June 26.


At the time of the breach — 1 a.m. GMT+8 June 27 — the stolen funds would have been worth over $4.5 million in XRP (valued at $0.488) and $237,500 in ADA (valued at $0.095), according to CoinMarketCap data.


The exchange states that a purportedly single hacker first "exploited a vulnerability in our Risk Control team's 2nd review process to access the personal funds of about 90 Bitrue users," subsequently using this first experience to access the exchange's hot wallet and steal the cryptocurrency.
📑 Daily Crypto Calendar, June, 27th💰
LTO Network presents business track at Containers Today.
RISE Rewards reduction from 12 to 9 per block at block #2,108,160 (approximately June 27).
CEO Claude Eguienta hosts June "Office Hours AMA" in TEL's official Telegram from 5-6 PM.
"Our founder and CEO, @yanbonknorg1 , is going to visit Seoul on June'27 and introduce @NKN_ORG to the Korean market."
We would like to share with you the latest development and future plans of Bibox and hear from you your feedback and suggestions.
STEEM Trading Update by my friend @cryptopassion
Here is the chart of yesterday :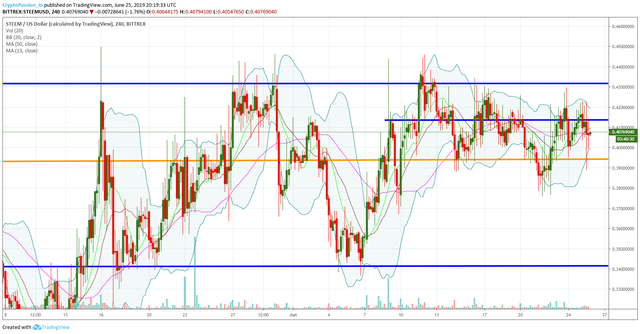 Here is the current chart :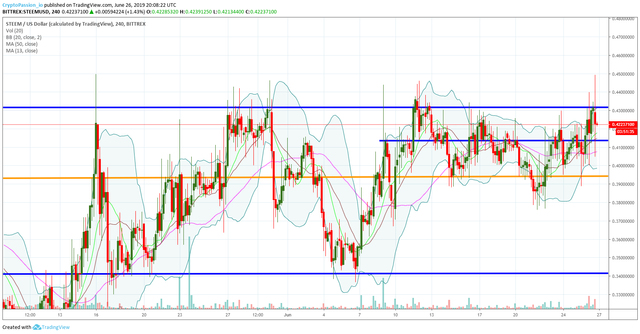 This resistance line at 0.43$ is still there... unbreakable... we are testing it and testing it but we don't have the volume to break it more than some minutes. What else to say... imagine now that the BTC will correct, I'm quiet sure that we will break very easly all our support line. So yeah let's wait and see what the steem want for us but again we are not on a ideal pattern.
Last Updates
Join this new Free To Play on the STEEM Platform !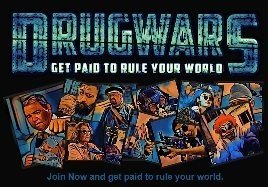 You don't want to miss a Crypto news?
Join SteemFollower and get Upvotes back !
---
Posted from my blog with <a

---
Posted from my blog with SteemPress : https://scrips.io/blog/mr-cryptolemon/%f0%9f%97%9e-daily-crypto-news-june-27th%f0%9f%92%b0/
---