🗞 Daily Crypto News, June, 18th💰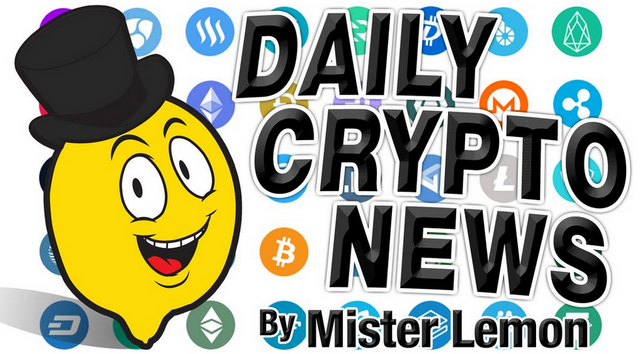 Welcome to the Daily Crypto News: A complete Press Review, Coin Calendar and Trading Analysis. Enjoy!
Major Spanish bank Santander has been denied an appeal regarding a decision by the Court of Justice of the State of São Paulo in a case against crypto exchange Mercado Bitcoin, Cointelegraph Brazil reports on June 17.


Santander was sued by the Brazilian exchange Mercado Bitcoin in 2018, after the bank purportedly closed the exchange's account at its sole discretion. The bank, which has branches in Latin America, cited concerns over the origin of the account's fund due to the nature of the crypto exchange's activities.


Over 1 million reals (around $350,000) were locked, but the court subsequently ordered Santander to free the funds. Additionally, the bank must pay a monthly fine equal to 1% interest for the funds that were locked; this reportedly comes out to over 200,000 reals ($51,000).
Blockchain payments startup Ripple has struck a deal to buy a stake in money transfer giant MoneyGram, the companies announced Monday.


Under the deal, according to the Wall Street Journal and Fortune, Ripple will spend $30 million to buy shares at a price of $4.10 apiece. And in the next two years, MoneyGram has the option to sell an additional $20 million worth of shares to Ripple at the same price. As noted by the Journal, MoneyGram shares were trading at about $1.45 apiece at the close of day, meaning Ripple's purchase price is close to three times the current market value.


Notably, the deal will also see MoneyGram utilizing the digital token XRP as part of its day-to-day operations by way of Ripple's xRapid transaction product. MoneyGram said that it was piloting the token back in January 2018, as CoinDesk reported at the time.
Bitcoin rose above $9,000 over the weekend, taking cumulative year-to-date gains to more than 150 percent.

Facebook to launch 'GlobalCoin'
The social media giant is set to unveil its very own stablecoin, reportedly called GlobalCoin on Tuesday, June 17, with a launch to follow in 2020.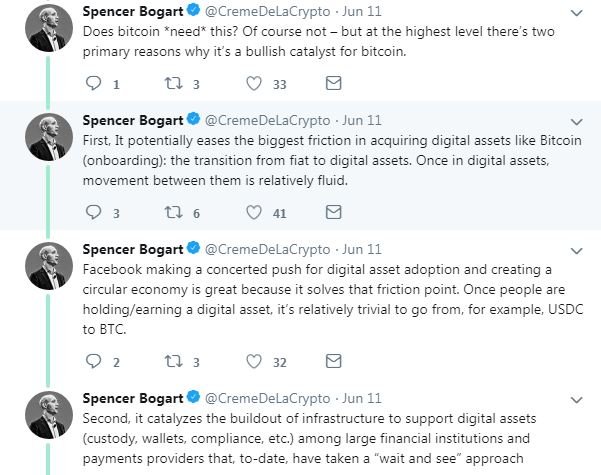 Binance.com bars US customers
Binance.com, the world's largest cryptocurrency by trading volume, updated its terms of use on June 14 to exclude all users in the U.S.

The announcement led to a sharp sell-off in Binance's very own native asset, Binance Coin (BNB). The price of BNB fell 12.8 percent to 25,209 satoshis (a satoshi being 0.00000001 of a BTC) on Friday, and hit a one-month low of 34,906 satoshis on Sunday.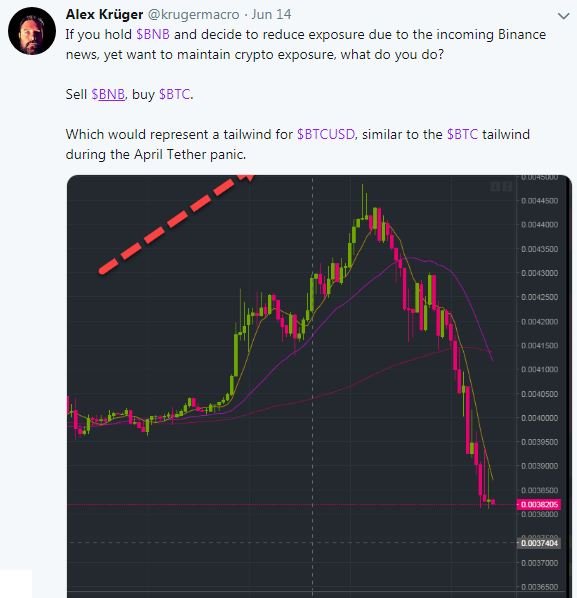 Litecoin approaches 'halving' event
The upcoming litecoin (LTC) halving, set to trigger on August 5, 2019, will cut the reward gained from mining the cryptocurrency by half, meaning LTC will become a more scarce asset overall.

"Halvings' as they are known, typically result in an overall boost in value for the crypto markets, as the assets themselves become harder to obtain and therefore increase in value.

A historic change in strategy is taking place at R3 and Digital Asset (DA), who are now collaborating to maximize their respective blockchain ecosystems.


Announced Tuesday, DA will be bringing its smart contract language DAML (Digital Asset Modelling Language) to R3's Corda platform, as well as Hyperledger Fabric, following on from its Hyperledger Sawtooth tie-up last month.


DA co-founder Yuval Rooz had a tough act to follow, taking over as CEO from Wall Street legend Blythe Masters, who suddenly departed the company in December of last year.


He told CoinDesk:
"Since I've taken over, we have had integration announcements with Sawtooth and VMWare, and what you are seeing now is a continuation of that strategy. Ledger providers see an opportunity to bring more business to their ledger because DAML allows developers to build applications much faster."
Parity, the blockchain infrastructure company building on top of Ethereum–and its rival, Polkadot– has turned its hand to revamping Zcash's inner workings.


A new Zcash client, called Zebra, was released today, designed to help make it easier for developers to write code on the network. In particular, this Zcash client has been written in the Rust programming language—whereas the original Zcash client was written in C++, since it was derived from bitcoin's codebase. Rust is generally seen as a safer way to code applications. While it is less commonly used than C++, it is far more popular.
📑 Daily Crypto Calendar, June, 18th💰
Zilliqa Day 2019 from 18:00-20:30 at Ngee Ann Kongsi Auditorium in Singapore.
Our CEO – Gregor Novak will be speaking at the summit.
2-Day meetup in London. Day 1: Conference: Future of NANO as global digital currency Day 2: Workshop: Use-cases of NANO's protocol.
ConnecTech Asia 2019 from June 18-20 in Singapore.
"We are excited to announce that we will be listed on Coinsuper with USD & BTC pairs on 18th June."
STEEM Trading Update by my friend @cryptopassion
Here is the chart of yesterday :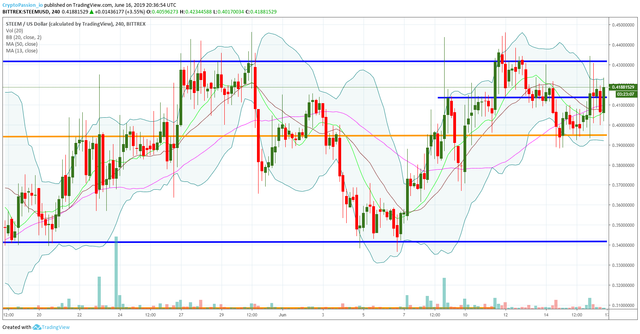 Here is the current chart :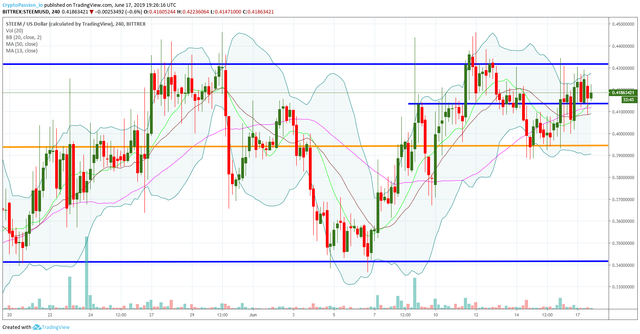 I'm considering that the resistance line at 0.41$ has been broken and that it is now a support line. Howerver, the break is not perfect and the market is hesitating a lot. The ideal scenario would be to go break now the next resistance line at 0.43$ to confirm that UP trend so let's see but i'm staying very carefull about that support line at 0.41$ that we could break down very quickly in case of small correction on the BTC.
Last Updates
Join this new Free To Play on the STEEM Platform !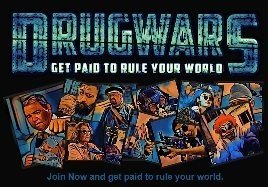 You don't want to miss a Crypto news?
Join SteemFollower and get Upvotes back !
---
Posted from my blog with <a

---
Posted from my blog with SteemPress : https://scrips.io/blog/mr-cryptolemon/%f0%9f%97%9e-daily-crypto-news-june-18th%f0%9f%92%b0/
---