🗞 Daily Crypto News, June, 14th💰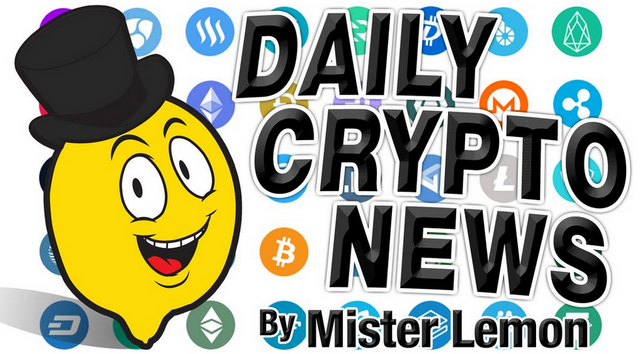 Welcome to the Daily Crypto News: A complete Press Review, Coin Calendar and Trading Analysis. Enjoy!
Visa, Mastercard, PayPal and Uber are all backing Facebook's new cryptocurrency, according to a new report.


The Wall Street Journal reported Thursday that the social media giant has signed on more than a dozen backers for its GlobalCoin cryptocurrency, a stablecoin that has been developed in secrecy for more than six months. Each of the new backers will invest roughly $10 million in the project as part of a governing consortium for the cryptocurrency.


Stripe, Booking.com and MercadoLibre are part of the project, according to the Journal, though the report does not specify what their roles are.
Hackers are now accessing wallets containing cryptocurrency stolen from Binance in May. Coinfirm, the company that tracked the original few moves in early May has spotted a massive outflow from the original hoard of wallets created on May 7, 2019.


Coinfirm's CEO, Grant Blaisdell, wrote:


The attack was conducted using diversified techniques including viruses and phishing. According to Binance, stolen funds constituted approximately 2 percent of total BTC holdings of the exchange. In order to prevent user's funds from being affected and guarantee stable work of the platform, Binance used its SAFU fund to cover the loses. The Secure Asset Fund for Users was established on July 14, 2018 and consists of 10 percent of all trading fees.
Another top executive is leaving ConsenSys.


Chief Marketing Officer Amanda Gutterman is the latest to depart the ethereum venture studio, according to two sources familiar with the matter. A ConsenSys spokesperson later confirmed that Gutterman is stepping down from her role as CMO.


Gutterman becomes the third executive departure in recent months, with Andrew Keys announcing his new project on June 6 and former ConsenSys Ventures head Kavita Gupta stepping away in May.


The blockchain conglomerate, led by ethereum co-founder Joseph Lubin, emerged from a round of layoffs late last year that brought the company's headcount below 1,000. The Brooklyn-based firm still plays an outsized role in developing the ethereum ecosystem.
Institutional cryptocurrency platform Bakkt will begin testing its first product, physically-delivered bitcoin (BTC) futures on July 22, the company announced in a blog post on June 13.


Bakkt, which has seen multiple delays over regulatory compliance since its original announcement in August 2018, will offer futures as the first in a series of offerings, full details of which remain unclear.


"On July 22, two days after Apollo 11's 50th anniversary, Bakkt will initiate user acceptance testing for its bitcoin futures listed and traded at ICE Futures U.S. and cleared at ICE Clear US," chief operating officer Adam White wrote in the blog post, adding:


"This is no small step. This launch will usher in a new standard for accessing crypto markets. Compared to other markets, institutional participation in crypto remains constrained due to limitations like market infrastructure and regulatory certainty."
We all know that banks make it difficult for blockchain businesses by denying them access to conventional banking services and accounts. Well now, it seems insurance firms are throwing a spanner in the works for cryptocurrency mining businesses in Africa.


Old Mutual Insure, a pan-African insurance firm, is opting out of insuring the computer equipment used by cryptocurrency mining firms, a local news outlet reports. The insurance firm has taken the decision to refuse insurance, citing the unregulated nature of the industry, and that cryptocurrency is often associated with cybercrime as the main reasons.
📑 Daily Crypto Calendar, June, 14th💰
"We are pleased to announce an update to the Netkoin website will launch on 14 June 2019."
"Please don't miss out on this Friday's AGA held by Nick, GM of Gifto"
"UNCHAIN is a 2 day conference featuring the world's leading cryptocurrency and blockchain entrepreneurs."
Deposit date: 10 June 2019. Listing date: 14 June 2019.
ZG Exchange Listing
STEEM Trading Update by my friend @cryptopassion
Here is the chart of yesterday :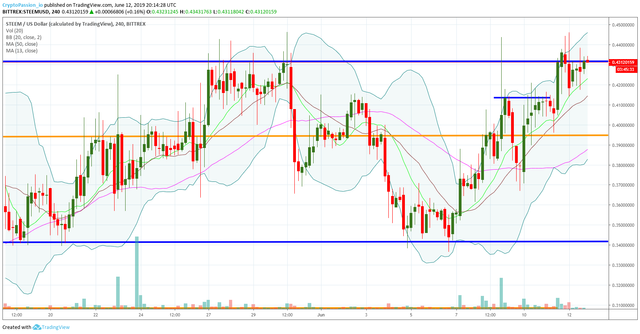 Here is the current chart :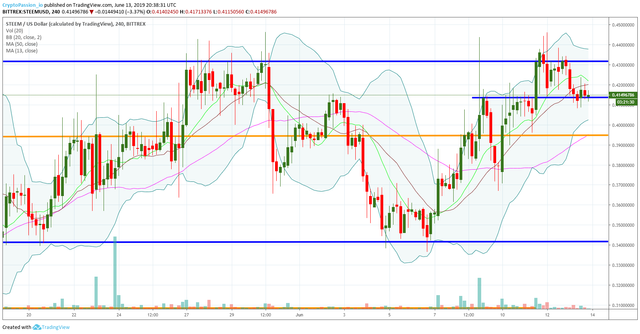 So we were not able to break the resistance line at 0.43$ and it created a little rejection towards the next support line around 0.415$. Now we can see clearly we are sitting on this new support line. The important point now is to see in which direction we will go. We could use this support line to do a bounce and break the resistance line at 0.43$ or break that support line and again go in the south direction.
Last Updates
Join this new Free To Play on the STEEM Platform !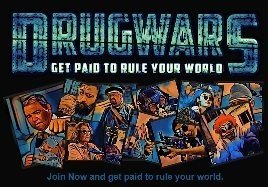 You don't want to miss a Crypto news?
Join SteemFollower and get Upvotes back !
---
Posted from my blog with <a

---
Posted from my blog with SteemPress : https://scrips.io/blog/mr-cryptolemon/%f0%9f%97%9e-daily-crypto-news-june-14th%f0%9f%92%b0/
---