🗞 Daily Crypto News, June, 10th💰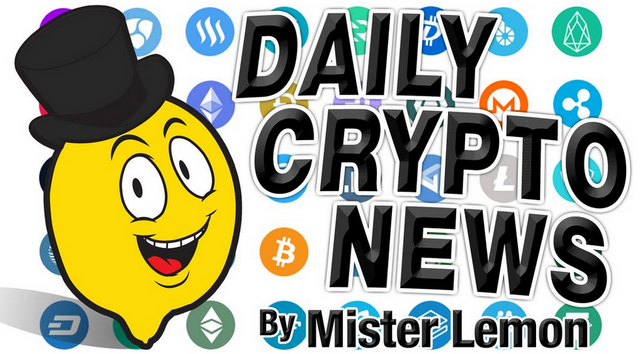 Welcome to the Daily Crypto News: A complete Press Review, Coin Calendar and Trading Analysis. Enjoy!
United States-based financial research firm Weiss Ratings announced that it has downgraded its rating of cryptocurrency EOS because of the blockchain's "serious problems" with centralization. Weiss announced the report in a tweet published on June 7.


In the tweet, Weiss Ratings claims that the cryptocurrency in question has severe centralization issues and that "their event last week did anything to alleviate that," evidently referring to an event hosted by EOS developer, Block.one on June 1. Weiss decided to lower EOS' technology score, given the development.


The tweet also hinted that fellow top crypto ADA is next in line to prove itself as a decentralized proof-of-stake (PoS) blockchain system:


"It's now up to #ADA to launch a truly decentralized #PoS #blockchain. No pressure."
G20 finance ministers and central bank governors have asked the Financial Stability Board (FSB) and global standard-setting organizations to monitor risks around crypto assets. The request was made in a joint communiqué published on the website of Japan's Ministry of Finance on June 9, following the G20 meeting held in Fukuoka, Japan.


The leaders that cosigned the document state that they urge relevant institutions to give greater consideration to crypto assets and consider appropriate action:


"We ask the FSB and standard setting bodies to monitor risks and consider work on additional multilateral responses as needed."
Advances in cryptography are converging to help developers bring blockchain applications closer to the core decentralizing principles on which this technology is founded.


Inventions such as atomic swaps, zk-SNARKS and Lightning-based smart contracts are allowing developers to realize the dream of true peer-to-peer transactions in which neither party, nor an outside intermediary, can act maliciously. Witness the rising number of non-custodial and decentralized exchange (DEX) services for trading crypto assets.


This is exciting. But it also shines a light on another big problem that has curtailed the widespread adoption of cryptocurrency and blockchain technology: secure key management.


For too long, the most reliable means of protecting the private keys that afford the holder control over an underlying crypto asset have been too clunky, insufficiently versatile, or difficult to implement on scale. User experience has been sacrificed in return for security.
Debit cards tied to cryptocurrency wallets provide an opportunity to spend your digital coins almost anywhere fiat money is accepted. It's a working solution, at least until wider adoption comes around. That's why they've become so popular in the crypto community. Challenges of different sorts have negatively affected some of the earlier offerings, but it's good to see products that have survived and new ones that are gaining traction or are about to enter the market.

During the past year, crypto winter forced businesses to downsize and adjust to unfavorable market and regulatory conditions. Many are still trying to adapt and some are already seeking opportunities elsewhere. For example, the company that issued Shift, arguably the first bitcoin debit card in the U.S. which allowed holders to spend from their Coinbase wallet, is not offering it anymore. It's now operating under a new brand name, Apto Payments. And in Europe, many card providers suffered a hard blow when Visa terminated Wavecrest's membership – some have recovered, others are yet to return.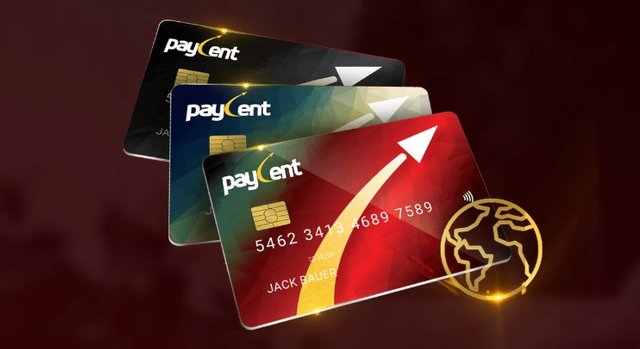 📑 Daily Crypto Calendar, June, 10th💰
Smart contracts will be enabled on Zilliqa blockchain.
"On Monday, June 10th at 16:00 UTC, validators will vote to upgrade the Stellar Network to Protocol 11!"
Doge Token will be airdropped to Dogecoin holders in 1:10 ratio that register before June 10th 2019.
"Join us for an introduction to three companies building on #Cardano #blockchain, as well as a panel discussion and networking opportunity!"
AMA session with Beni Issembert, Beam CMO, at 7 PM (GMT) on Beam's YouTube channel.
STEEM Trading Update by my friend @cryptopassion
Here is the chart of yesterday :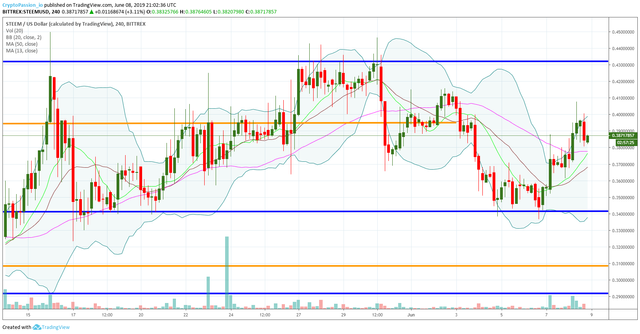 Here is the current chart :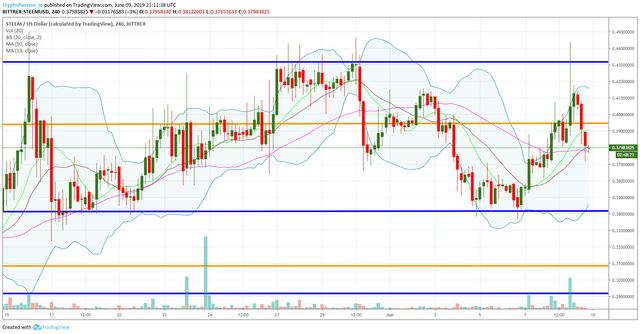 Today we broke the resistance line at 0.39$ with a nice volume but unfortunalty, the reversal came with low volume but it was enough to remove all the gain of the day. So we are again lower than the resistance line at 0.39. We already dropped too much to do a pull back pattern so let's see if the market will try to go back quickly break that resistance line. If it is not the case, I'm afraid we go test 0.34$ again.
Last Updates
Join this new Free To Play on the STEEM Platform !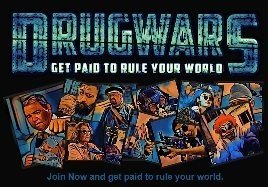 You don't want to miss a Crypto news?
Join SteemFollower and get Upvotes back !
---
Posted from my blog with <a

---
Posted from my blog with SteemPress : https://scrips.io/blog/mr-cryptolemon/%f0%9f%97%9e-daily-crypto-news-june-10th%f0%9f%92%b0/
---