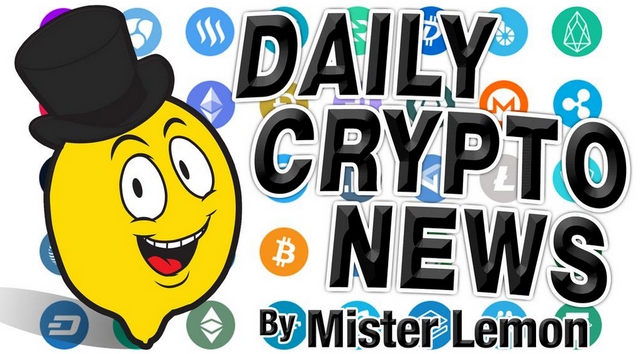 What to Make of the SEC's Latest Bitcoin ETF Rejection ;
Bitcoin Has Already Reached 40% of Average Fiat Currency Lifespan ;
Huobi Plans to Open Fiat Gateway with Lira-Tether Pairing in Turkey ;
Ex-CEO of Google Africa: Bitcoin a 'Gift' That Will Change Humanity ;
Blockchain-Shy Bank of America Quietly Pilots Ripple Technology ;
🗞 Daily Crypto News, October, 18th 💰
STEEM Trading Update
Welcome to the Daily Crypto News: A complete Press Review, Coin Calendar and Trading Analysis. Enjoy!
The Takeaway:
The SEC rejected the latest bitcoin ETF proposal last week, though it wasn't entirely unexpected.
The decision clarified the SEC's concerns, which mainly revolve around market manipulation.
Legal experts say a bitcoin ETF could be years away – because, in the eyes of regulators, the bitcoin market is too small and immature to support a fund right now.
The SEC suggested that a surveillance-sharing agreement between a regulated exchange and a bitcoin market of "significant" size might help allay its unease.
Bitwise and others see this as an opening. Some experts remain unconvinced.
Bitcoin (BTC) may only be ten years old, but it is about to match half the lifespan of the average fiat currency — while actually increasing in value.
Average fiat dies in 27 years
As Bitcoin statistician and commentator Willy Woo noted on Oct. 18, the largest cryptocurrency has been around 40% as long as the average government-issued currency.
Woo was referencing a 2018 study by DollarDaze. Out of 775 fiat currencies past and present, researchers concluded the average lifespan is just 27 years.
The longest-living fiat currency, the British pound sterling, has lost practically all its value since its inception, not helped by leaving the gold standard in 1931.
Global crypto exchange Huobi plans to roll out a fiat gateway in Turkey that could increase access to more than 250 cryptocurrencies for local investors.
The move comes as Turkey puts forward a clearer legal framework for the crypto market in a country where many people already hold cryptocurrencies, Mohit Davar, Huobi's EMEA regional president, told CoinDesk.
The company is announcing the project at the Eurasia Blockchain Summit in Istanbul on Friday.
Huobi announced in June that it intended to get more involved in the Turkish crypto market, but did not disclose details about the expansion at the time.
Computer scientist and general manager of WeWork South Africa, Stafford Masie, has said that Bitcoin (BTC) will change the future of humanity more than any other technological innovation.
In a keynote delivered at the SingularityU South Africa Summit on Oct. 16, Masie — formerly the CEO of Google Africa — said that Bitcoin's provision of an exchange of value without intermediaries is the greatest gift mankind has ever received technologically.
Revolutionary for global trade
Masie argued that while the crypto wallet is "misunderstood, misused, misrepresented and viewed as complicated," it will revolutionize global trade. Its main potential, he continued, is not for developed and already highly digitized economies, nor for cash-dominated informal economies, but for what he dubbed "third economies" in which barter systems still prevail:
"The third economy is an economy where people don't have access to electronic forms of distributing value or cash [...] Think of the people who live two hours outside Shanghai, China's central coast. They will use Bitcoin to trade and unlock international transactions outside of the existing frameworks in a manner that you and I cannot imagine."
Bank of America, the second-largest bank in the U.S., has quietly tested out Ripple's distributed ledger technology – and may be planning to do more with it.
Ripple went so far as to identify B of A as a "customer" in a presentation given at a seminar held by the International Monetary Fund (IMF) late last year.
When asked about this, a Ripple spokesperson would neither confirm nor deny whether B of A was a customer – but said the companies had conducted a pilot together.
"Bank of America has been part of Ripple's Global Payment Steering Group since 2016 and we did a pilot with them," she told CoinDesk.
🗞 Daily Crypto News, October, 18th 💰
3DCoin / ProjectDistricts AMA on Telegram from 21:00 (UTC+4) to 23:00 (UTC+4).
"18th of October 2019 will be officially released Android version of HeartBout app."
"Join us on October 18th at 3am UTC, for an AMA with @QtumOfficial Co-Founders @patrickxdai & @earlzdotnet!"
BTU Protocol (BTU), Credits (CS), General Event (CRYPTO)
The event will gather major international key players of the Blockchain ecosystem including well-known influencers, investors, government...
"Meet us in Rotterdam on 18 Oct as we partner up with Crypto010 Meetup to bring you a talk on 'Decentralized Finance'."
Last Updates

Join this new Free To Play on the STEEM Platform !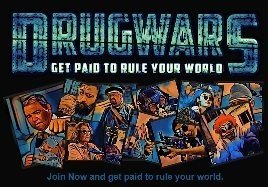 You don't want to miss a Crypto news?
Join SteemFollower and get Upvotes back !