Binance Warned To License Or Leave Japan, Yahoo Japan To Launch Own Crypto Exchange
Japan has been cracking down on their cryptocurrency exchanges lately. Sometimes, this leaves openings for even the oddest of new competitors to move in.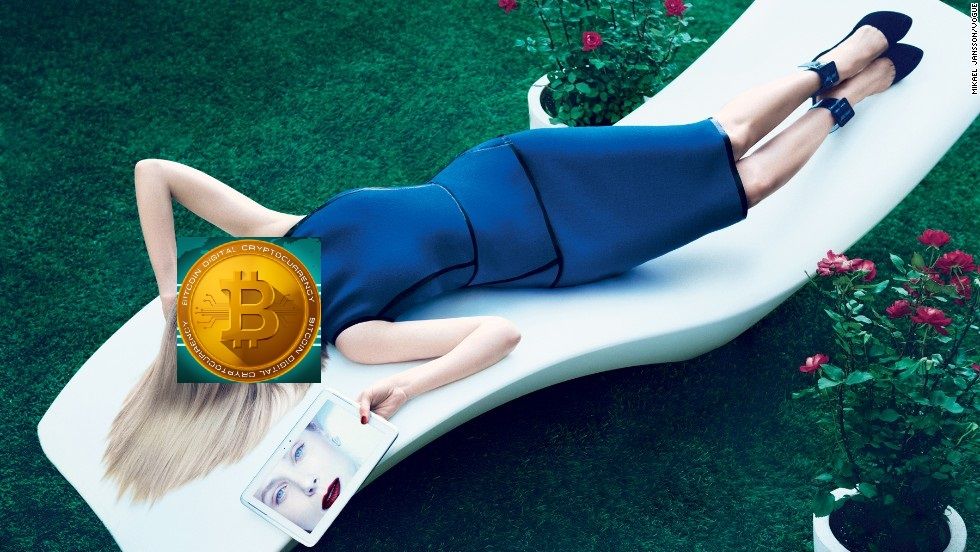 Her anklets look like house-arrest tracking devices.
Only a day ago, Japan's financial regulatory body, the Financial Services Agency (or FSA) cracked down on one of the top cryptocurrency exchanges, Binance (headquartered in Hong Kong), declaring that they must either license properly as a financial operator or cease operations in Japan.
If Binance has responded publicly, that comment was not yet picked up or reported in the news. My guess is they will follow the licensing procedure to remain a legitimate operator, assuming the FSA has some ability to crackdown on their operation. Otherwise, this request by the FSA may go ignored.
However, there is one party who may not be ignoring these events, although you probably would not have guessed it if not for the title of this article - Yahoo. Oddly enough, they have decided they want to get into the cryptocurrency exchange-game as well. Specifically, Yahoo Japan intends to launch their own cryptocurrency exchange in the near future.
I'm not sure if it's a good sign, or a bad sign, when the competition that is trying to move in on your territory is Yahoo. Yahoo is buying a 40% stake in the "BitArg Exchange Tokyo" exchange, an outfit I'm not too familiar with. It is, however, one of the 16 properly licensed exchanges to operate in Japan so one could reasonably expect a smooth launch from Yahoo's exchange, which they plan to launch using BitArg's software but not as part of their operational exchange.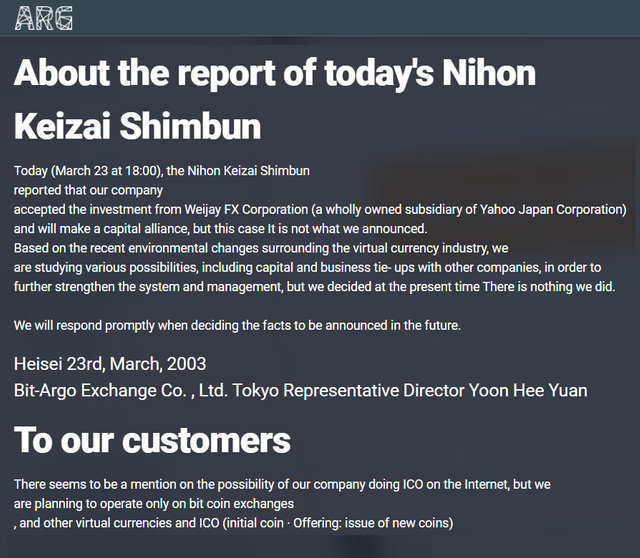 This was translated via Google, for the record.
Either way, Yahoo is making the likely-good decision to effectively license their exchange technology, rather than attempt to build it from the ground up.
Whatever happens, I'll say good luck to Yahoo, as more exchange choice can only be good, and Yahoo would actually qualify as a pretty reputable company to be operating an exchange. Marissa won't be around to screw things up this time, so perhaps they'll pull this off!
Try SteemEngine and get rewarded for every follow or vote!
See my explanation of SteemEngine here.
Post via Busy.org for added exposure and upvotes from Busy!
See how to get extra votes from Busy.org here.

See my explanation of SmartSteem here.
Try SteemFollower today and get rewarded for every vote!
See my explanation of SteemFollower here.

Join us at the Minnow Support Project! (click me)
We also have a Radio Station! (click me)
...and a 10,000+ active user Discord Chat Server! (click me)
Join the Steemit Poker League! (@spl)
World's Largest Cyptocurrency Freeroll Poker Site, open only to Steemians!
Sources: Google, CNN, Yahoo, ZH, CoinTelegraph
Copyright: SmartSteem, PALNet, SPL, CNN.com, WCCFTech