SmartSteem - The Most Flexible, Quality-Focused Vote Buying/Selling Marketplace On Steem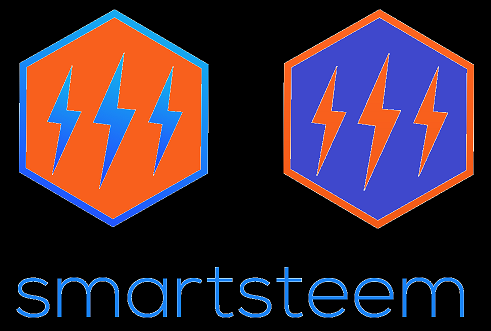 SmartSteem is an all-in-one vote and delegation market for Steem that is a cut above the rest of the bid and vote bots. Whether you are looking to buy or sell votes, delegate SteemPower to earn, or make a few extra Steem by referring other users, you can probably find what you want here. There is also a 24/7 Discord channel for all questions and other support needs.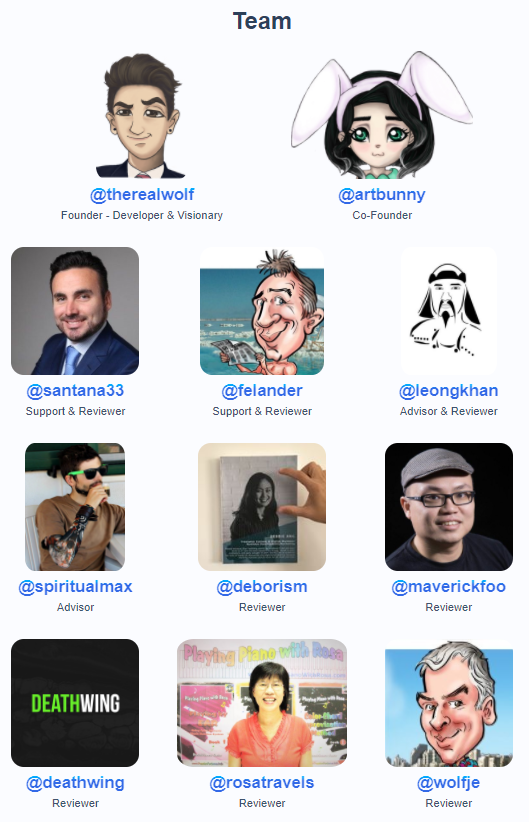 As you can see, it is a thoroughly-staffed operation.
SmartSteem is the pet project of @therealwolf, who I am pleased to say engenders more of my confidence each time I see him post or comment. It has a very professional looking website, which explains the many functions SmartSteem can serve.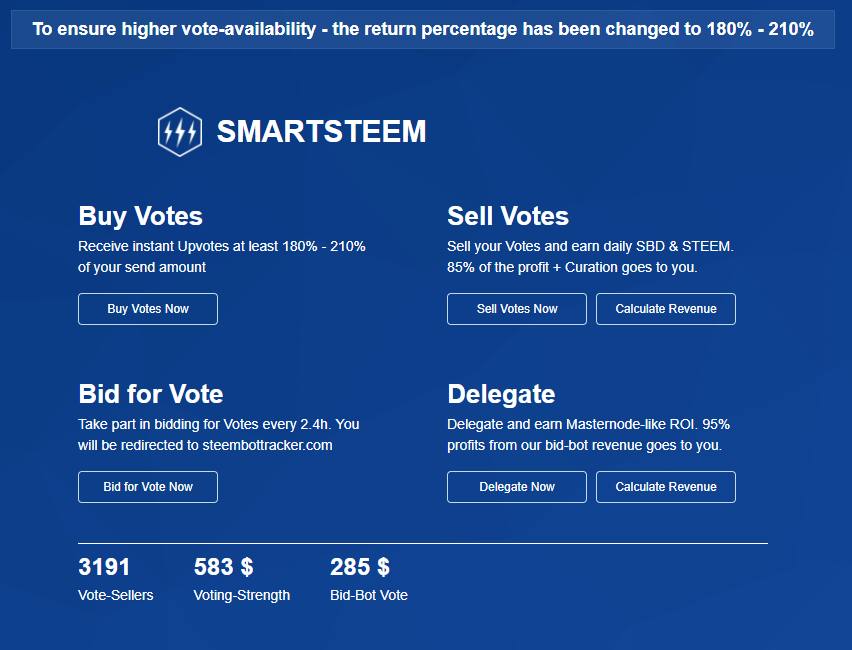 One of the key differentiating features of SmartSteem is the implementation of their whitelist function across most of their services. In order to buy votes directly from SmartMarket, you must first apply and be approved for the SmartSteem whitelist.
Smartsteem's whitelist feature isn't a binary on/off. There are 3 star levels granted to each approved user (1-3) based on the quality of their posts, as reviewed manually by hand-selected curators from SmartSteem. This can take time, so be patient - my whitelisting took several weeks, if memory serves.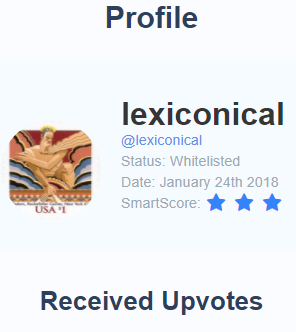 A shot of the SmartSteem profile page, with voting log.
Those who choose to sell votes on the SmartMarket can decide to grant their votes to anyone, to 1+ star users, 2+ star users, or even only 3 star users. There is even an option to create a custom whitelist and restrict your vote to only those users! This makes SmartMarket one of the few vote-selling services that meet the stringent quality standards of many (myself included) who have been, or were initially, anti-vote selling in general.

SmartSteem Bidbot
This is the most familiar of SmartSteem's functions. Bid and receive a proportionate share of the bots votes every 2.4 hours. Simple.
Delegate to The SmartSteem Bidbot
This is simply the reverse of the above function. Delegators accrue 95% of the bot's profits as a credit to their SmartSteem account, which can be setup to automatically credit to your Steemit account or be saved. You'll have a tough time locating a better return percentage.
Buy votes directly from @Smartmarket
SmartMarket allows you to buy votes directly with a fixed ROI range (1.8-2.1x) without bidding. This is where the whitelist really comes into play, as without it, SmartMarket would be unable to offer such profitable bidding options.
Sell votes directly on @SmartMarket
Again, the inverse of the above. Slightly lower ROI than delegating, but flexibility in vote thresholds, vote targets, and no need to wait 7 days to undelegate.
SmartSteem also provides a referral features, and the bonus they pay comes out of SmartSteem's share of the profit, rendering it an actual act of generosity (or loss-leading promotion, depending on one's view.) If you wish to receive the benefits of signing up with a referral link, and start producing your own referrals, you may use the link from my signature or click here.
Try SteemEngine and get rewarded for every follow or vote!
See my explanation of SteemEngine here.
Post via Busy.org for added exposure and upvotes from Busy!

Try SteemFollower today and get rewarded for every vote!
See my explanation of SteemFollower here.

Join us at the Minnow Support Project! (click me)
We also have a Radio Station! (click me)
...and a 10,000+ active user Discord Chat Server! (click me)

Join the Steemit Poker League! (@spl)
World's Largest Cyptocurrency Freeroll Poker Site, open only to Steemians!
Sources: Google, SmartSteem, @therealwolf, Paint
Copyright: SmartSteem, @therealwolf