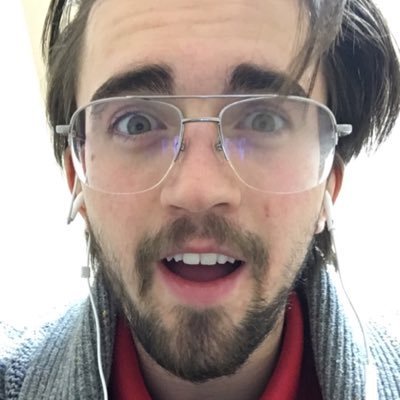 Hello fellow Steemit users my name is Wesley and I trade crypto currencies.
Started doing so about two months ago and have seen significant gains. I am 22 years old and currently trading with around 54 BTC .
I wanted to start recording my progress and thoughts throughout this wild journey. I do not have a job or really any obligations. I also have no method to this trading madness, been learning trading tips and concepts along the way.
My goal is to break $250,000 worth of value in coins before 2018
Basic relatable information about myself
Live in Yakima WA
Currently going through an online course to become a health coach
Male
Commonly found complaining or celebrating to my girlfriend about how astronomically ridiculous these coins are.
Excited about the social and economic changes these coins will bring with them!
Celebration of the day: First post on steemit! Happy to start sharing my story and having it locked into steems blockchain! Something I imagine showing my kids someday :) Also have $$$ in MYR, PPC, and EXCL who have preformed well today!
Complaint of the day: I trade on Bittrex and had 1.16 BTC value in Cannabiscoin before the wallet went down about a month ago. And then a few days ago BAM!! Cannabiscoin comes back online and increases upwards of a 1,000 %! AMAZING! Literally was so shocked by what was occurring I decided to do nothing and watch. Never took any money out and now Cannabis coin is at a disappointing low compared to what it used to be. Some things you have to learn the hard way, huge increases are followed by steep drops.
Current Coin Breakdown
PPC = 9.50 BTC
VOX = 6.47 BTC
VRM = 5.53 BTC
MYR = 4.50 BTC
OMNI = 4.37 BTC
CANN = 4.30 BTC
MAID = 3.46 BTC
MUSIC = 3.04 BTC
BRK = 1.65 BTC
INFX = 1.61 BTC
GRC = 1.51 BTC
SLR = 1.35 BTC
FTC = 1.23 BTC
BTA = 1.13 BTC
XLM = .90 BTC
DMD = .84 BTC
EXCL = .83 BTC
AUR = .82 BTC
HKG = .67 BTC
XMG = .39 BTC
SBD = .35 BTC
8BIT = .30 BTC
XBB = .30 BTC
Until tomorrow :)
And remember don't comment, don't follow me, and especially don't upvote this post.