Charlie shrem It predicts that this month, will be the last month that we see the BITCOIN below the 10,000 dollars.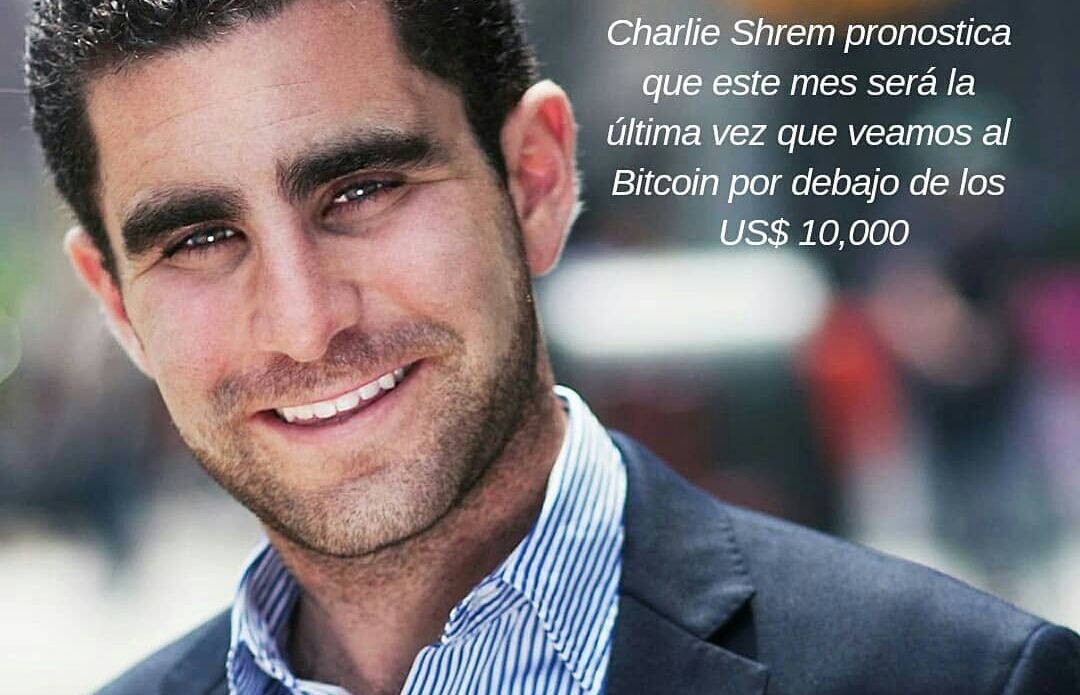 🗞🗞🗞🗞🗞🗞🗞🗞🗞🗞🗞
.
Bajo una actitud entusiasta y bastante segura, Charlie Shrem quien es el fundador de la Fundación Bitcoin, dio un pronóstico sobre el precio de la principal criptomoneda en el mercado, anunciando que mayo de este año será la última vez que Bitcoin cueste menos de $ 10,000 dólares.📈📈💰💰
.
El día de ayer 3 de mayo en su cuenta en Twitter, Shrem indico que este mes significaría un punto de inflexión importante para el mercado de Bitcoin😨💰
.
En el primer cuarto de este año Bitcoin toco fondo en un mínimo de $ 6.500 dólares😓, para luego ganar más de un 30 por ciento en el mes de abril. 📈Desde entonces su precio ha continuado subiendo hasta alcanzar un tope de $ 9,750.👏 .
.