What would you consider a low risk program or a medium risk program?
If you noticed every one of the Youtube stars talks about their investment strategies they always mention their two long term low risk investment, Bitconnect and USI-Tech. The main reason for that would be that USI-Tech has been in business for well over 8 years now with their own software that invests in the Forex market. This software you can even purchase in their dashboard, but after watching a few of the videos that discusses the Forex software, you definitely need a lot more trading knowledge than I currently have to start trading! But the software has been netting USI-Tech a small part of their income, but the bulk comes from the investing portion of the company. They take the money that is invested in packages towards seed money towards the Forex market.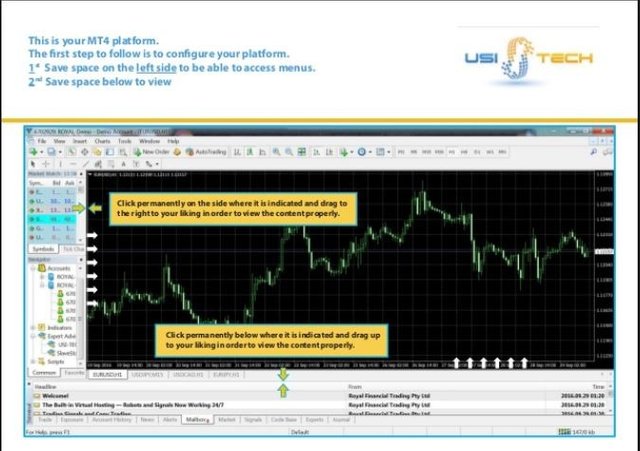 So lets take about the only choice of plans, they are called packages. The packages cost 50 Euro, yes Euro, so you are not only dependent on what the price of bitcoin is but also the cost of bitcoin against the Euro. So as of today it costs .015 BTC to purchase one package, which will pay out at 140% of what you have paid into over the process of 140 days. Which means that you will get 40% over the original cost, since the first 100% is just recouping you initial capital. So you have a few different strategies to make money off of USI-Tech, you can buy a package and take all of the profits every day to get your capital plus 40%, but your package ends at the 140 day point. You can also set your account for automatic re-buy, so when your capital gets enough to purchase another package it buys one (This does not work if you only purchase 1 package because it will never recoup enough during the 100 days to purchase an additional package) and that 140 days starts for that package. For example you purchase 4 packages for just about $245, if you allow your package to re-buy all the way to the 140 day point, you will accrue 14 additional packages, and as those packages mature they will continue to compound until you get to a point where you can take out your daily amount that you want to collect. Or if you only take it to the 100 day point to recoup your initial investment you will accrue 9 packages, but you will make about .024 BTC for the 4 packages.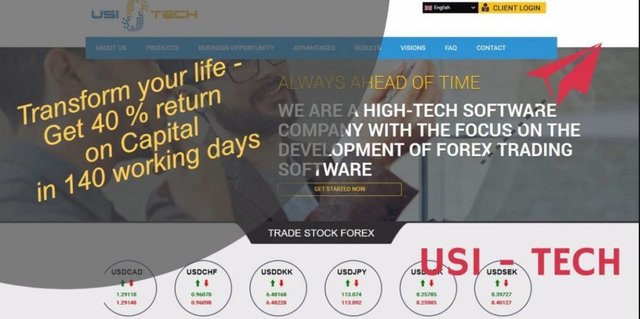 So if you search Youtube or any of the HYIP sites you can see every one shows USI-Tech as paying, but after a lot of research I also see them growing! The capital towards your package isn't like investing into Laser Online or any other short term in and out investment. USI-Tech is the type of program where you put your money in and wait awhile before you can start seeing any sizable returns (unless of course you are dumping large sums of money in at once), but if you are patient this could be a good long term program. From all of the calculations I have been running for small amounts of cash going in, if you do a full year of investing into 4 packages every payday (a total of $6000 for a full year but twice a month), you will have purchased 184 packages within the course of a year. The 184 packages if set on automatic re-buy will purchase 2,239 for a total of 2,507 packages will all of the accrual. All of the packages do end after 140 days says, so even though I say you will have 2,507 its from the amount that you had purchased, not what was continuing to accrue. So if at the end of the year you have 2000 packages active, that's (.00015 btc x 2000 = .03 btc per day), if you wanted to take profits you would be getting about $95 as of today.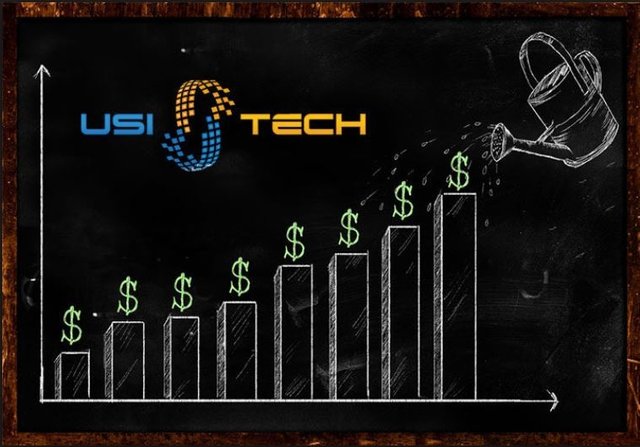 USI-Tech has had their share of good and bad news as well as every other crypto website, the latest was the requirement to get your identity verified. The way the US has been acting against investment sites, so USI-Tech was trying to get ahead of any questions the SEC or FBI and required everyone who wanted to withdraw profits you had to be verified. The problem was they were not ready for how many people were trying to get verified at the same time, which pretty much stopped everyone from getting verified, as well if your picture wasn't exactly like they requested it was an automatically non-verified. Since they caught so much grief, USI had to bring in a outside source to finish all the verifications by the due date they had selected. As of today, they are verifying people identity within 48-6 hours! This minus is also a plus for the US customers that have been seeing themselves excluded more and more from ICO's and other investment sites because of the SEC's current reaction to the crypto community.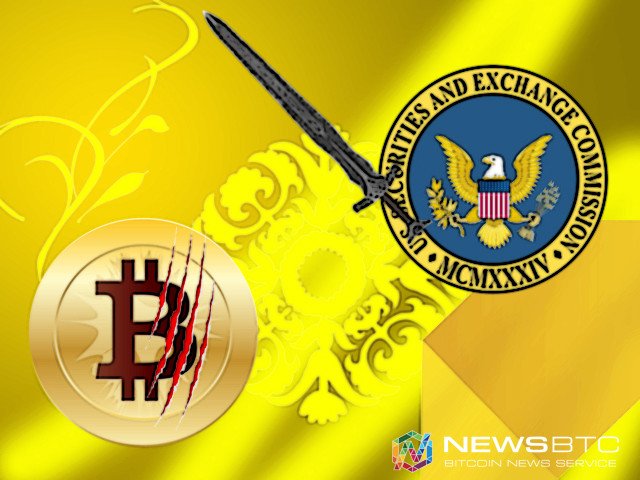 The biggest complaint I could find every where was that USI-Tech felt like a MLM, the more people you get the more you can grow in the company. The problem with that mindset is that every site now seems to have some sort of referral, affiliate bonus, something to help bring people into their page. I see it as a positive, that we are early enough in the crypto business that they still need help to get people into specific websites.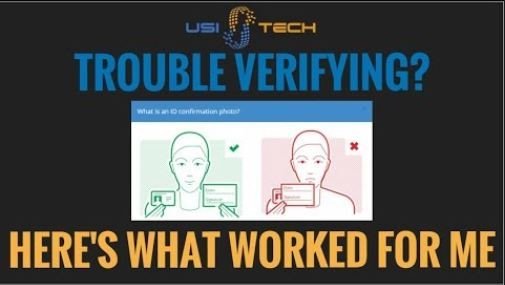 As for my thoughts on USI-Tech, I currently just started to add capital into it, but like I mentioned earlier I am doing small amounts and not counting on it anytime soon! If your thinking about joining please use my link, any little bit helps the channel. If you have any questions please ask! And for this record I do not think USI-Tech is a scam!!!