THE 3 CHALLENGES BITCOIN MINING ARE FACING WITH IN 2018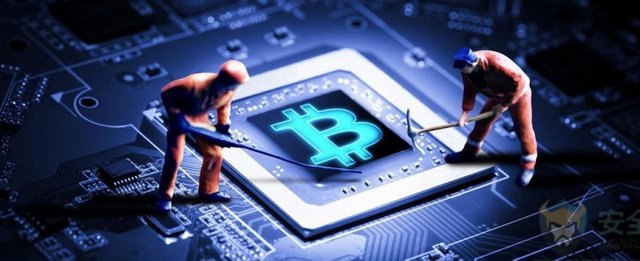 Nowadays, mining power consumption continues to rise through using Proof of Work consensus model. The cost of mining exceeds for some miners the rewarding price given per validated block and various problems cannot be ignored anymore and have to be addressed.
Challenge 1. Centralization of PoW Mining Problem


Today, Bitcoin mining is done almost exclusively by centralized entities. These entities include large mining operations, as well as mining pools that conglomerate the resources of many small miners into a single mining entity.
Undoubtedly, Proof-of-work mining has a few serious problems. Every day, networks like Bitcoin, Dash, and Litecoin become ever more centralized.
Cøbra ,a well known bitcoin contributor, wrote in an open letter to the Bitcoin community that want to change the PoW algorithm of Bitcoin and he accused that nearly 51 percent of the Bitcoin Hashrate is controlled by Bitmain's Mining Pools and CEO Jihan Wu, the man behand Bitmain.

Picture below showed the data source from CoinDance, at least 42% of the Bitcoin hasrate (BTC.com 25.5% and Antpool 16.5% ) was controlled by Bitmain, which means theoretically allow it to attempt a 51 percent attack as performed recently on others blockchain protocol such as BitcoinGold.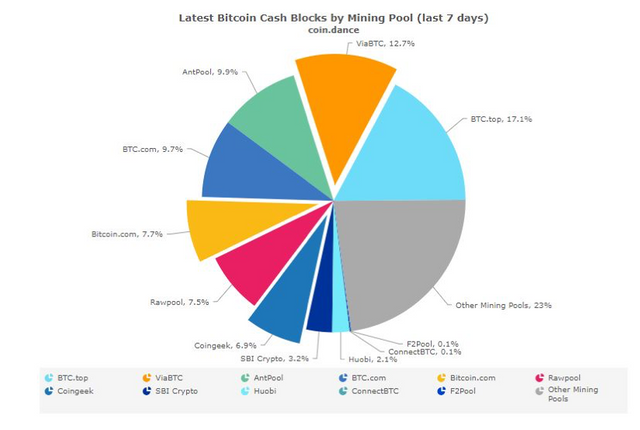 image source:coindance


But this month, a long-standing controversial effort to change bitcoin mining has just gained a huge boost, a New Optical PoW Paradigm to fix Bitcoin Mining.
PoWx's mission is to encourage deployment of Optical PoW algorithms designed to be accelerated with optical computing.
PoWx.org is a non-profit foundation dedicated to developing open source photonic computing hardware and software for a more decentralized and secure Optical PoW consensus.
According to the PoWx team, if implemented this new algorithm, two improvements will be added to bitcoin. "One, the barrier to entry for startups producing the chips will be lower, thus increasing decentralization of the network. Two, it reduces power consumption (estimates suggest bitcoin now makes up 0.15 percent of the world's electricity costs)."
Besides, Bitcoin Core developer Matt Corallo also developed "BetterHash", a draft proposal to decentralize bitcoin mining. BetterHash is a cryptocurrency mining protocol allowing to replace the Stratum protocol with a new system that divides block construction and payouts into two protocols - Work and Pool. It uses the power of your PC to validate cryptocurrency transfers.
Challenge 2. Security of chips


Nowadays, most mining hardware today is made in China. People are wondering if ASIC Chips a threat to decentralization as Chinese ASIC manufacturer Bitmain has become the central heavyweight in the cryptocurrency mining industry.
Bitmain, which specializes in custom mining chips and miners, has come under increased scrutiny due to the Chinese firm's control over the production of so much bitcoin hardware and hashing power. Some bitcoin participants are beginning to fear a negative outcome for bitcoin with so few producers of the digital currency's mining hardware.
Challenge 3. Cost > Benefits become a reality


Bitcoin mining and trading requires huge electricity. Some people frame the Bitcoin mining consume too much percentage of the world's energy. According to new calculations, currently the bitcoin network consume 0,5 percent of all the world's electric energy by the end of 2018. The amount of electricity required to validate Bitcoin transaction is equivalent to one month's worth of electricity in a typical Dutch family.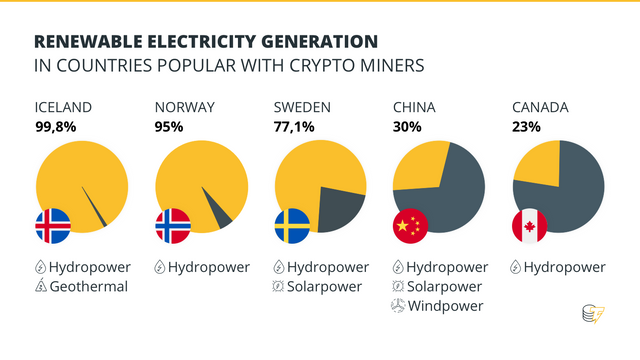 image source:cointelegraph
Besides, in order to shorten the mining time, it is necessary to frequently replace the computer and install the computer's cooling device. These lead to higher and higher mining costs for Bitcoin and lower profits. Some analysts have suggested that mining is not profitable when 1BTC = $6,500.
However, considering the declining market value of the bitcoin, the centralization of the mining pool, the tightening of government regulations, and high expenses and energy consumption associated with crypto-mining activities, mining bitcoin are faced with new challenges each day. If the price of Bitcoin keeps fallen down, as the time of writing this article, Bitcoin price fell back to $6,150, little miner and hardware producers will be shut down, which may lead Bitmain control more of the market share.
To be continued…
Check also our previous blogs:


ICO Supervison Is Still In The Era Of Grassroots
June 2018 News Blockchain review
Blockchain community are dealing with big security challenges
Bearish Crypto Market Movement Until When?