June 2018 News Blockchain review / Juin 2018 Revue de l'actualité Blockchain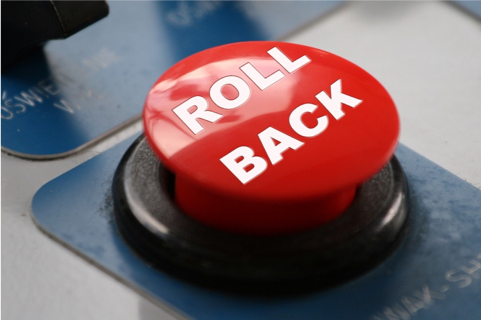 Bitcoin Price :
This month was one of the worst periods for Bitcoin and the entire cryptocurrency market is still in a clear down trend. Bitcoin's price is down almost 20% over the last month. In 25th June, the bitcoin price hit a low for $ 5,825 and as time of writing the price is around $ 6,100. Therefore, $ 6,000 is now a critical support zone, if the market keeps collapsing and we might be able to see our prediction reaching $ 5,000 become reality.
As mentioned in our previous blog: Bearish Crypto Market Movement Until When, assuming $ 5,000 as bottom for Bitcoin might be imprudent and probably July will be the bottom of the cryptocurrency market in 2018. Hopefully, strong volume and momentum, for instance new capital from exchange-traded funds(ETF) will enter the market soon but the next rally would take longer and at uncertain time.
Regulation:
Governments explore applying blockchains to ameliorate service:
Britain's National Archives is examining blockchain for storing digital records. A prototype system is being built by Australia for welfare payments. Estonia is using the blockchain technology to keep court files, wills and health records safe. Dubai intents to be "the first blockchain-powered government," integrating the technology into a large number of critical systems.
The Latest Worldwide Blockchain overview of Central Banks: (Excerpts from our previous blog)
Countries such as the United States, Norway, and England have demonstrated their support for cryptocurrencies and blockchains. South Africa's central bank has issued a trial of its blockchain-based system for interbank clearance and settlement. Bank of Thailand(BoT) has implemented blockchain technology research in supply chain, bond issuance and letters of guarantee. China's central bank has finished work on a blockchain-based system that digitizes checks issued by domestic businesses.
Hacks and Security challenges: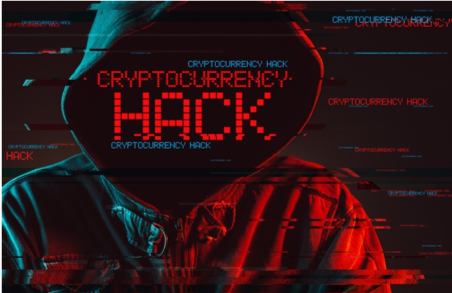 Crypto-jacking attack in Japan and China:
Crypto-jacking is the practice of using unsuspecting users' processing power and installing mining scripts or outright malicious malware onto computers of unsuspecting users to mine cryptocurrencies for the attackers.

In Japan, 16 men have been arrested in connection with a crypto-jacking attack which installed malware on unsuspecting' computers in order to mine Monero (XMR) by using Coinhive, a Monero-mining software script.

In China, more than 100,000 internet Kiosk computers have been affected by Siacoin Mining malware designed to mine cryptocurrencies which generates nearly $1 Millions. Sixteen have been arrested so far.

Two Korean exchanges have been hacked:
Bithumb, South Korea's biggest cryptocurrency exchange by trading value has been hacked three times in 12 months. It has lowered the estimated amount of money lost in the hack from 35 billion won (about $31 million) to 19 billion won (about $17 million). Coinrail, a smaller South Korean cryptocurrency revealed that it was hacked with losses of $37.2 million (40 billion won) including a variety of ERC-20 tokens.

51% of attack performed on some Blockchain networks:
Monacoin, Bitcoin Gold, Zencash, Verge (x2 times) and Litecoin cash. At least five cryptocurrencies have recently been hit with an attack that used to be more theoretical than actual, all in the last month.
Adoption: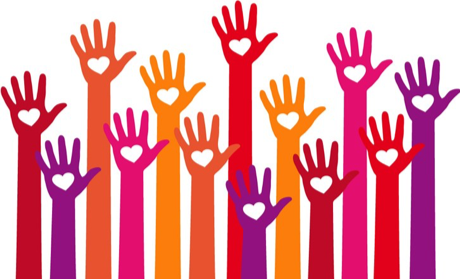 U.S. Senate Candidate Austin Petersen
was forced to
return a $130,000 Bitcoin donation
by reason of federal regulations that governed campaign contributions. Unlike the U.S. government,
African countries embrace cryptocurrencies.
"The interest in blockchain and cryptocurrencies in Africa is spread out across markets running from Zimbabwe to Kenya and into West Africa. "
In the Media Industry,
Freedom of the Press Foundation (FPF)
has been received more than
$500,000 donation
already. Besides FPF, other nonprofits and charities also accept cryptocurrency donations. For example, UNICEF Australia asks supporters to
contribute their computer's processing power to raise funds for disadvantaged children
.
The information contained in this article should not be considered as a general investment recommendation within the meaning of the regulations. It has not been prepared in accordance with the regulatory provisions relating to the independence of financial analyzes. The content of the document is solely the responsibility of the author.
Investing involves a risk of capital loss. Non-contractual promotional information that does not constitute investment advice, a recommendation or a solicitation to buy or sell.
The accuracy, completeness or suitability of the information, forecasts and analyzes provided are not guaranteed.
They are based on sources considered reliable and can be modified without notice. The information and forecasts are inevitably partial, provided on the basis of market data recorded at a specific moment and are subject to change.
All trademarks and logos are included for illustration purposes in this document and belong to their respective owners.
<---------->
Juin 2018 Revue de l'actualité Blockchain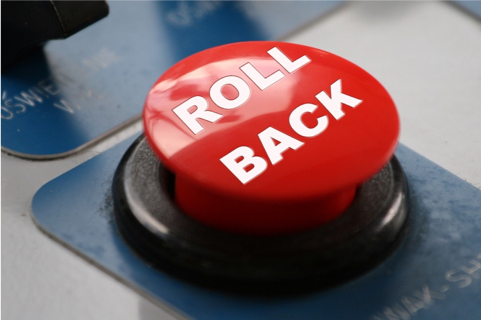 Prix du Bitcoin:
Ce mois fut une des pires périodes pour Bitcoin et l'ensemble du marché des crypto-devises qui suit toujours une tendance baissière . Le prix de Bitcoin a chuté de d'environ 20% au cours du dernier mois. Au 25 juin, le prix du bitcoin a plongé à $ 5 825, et au moment de la rédaction de cet article, le prix est d'environ $ 6 100. Par conséquent, $ 6 000 est maintenant une zone de soutien critique, si le marché continue de s'effondrer nous pourrons voir notre prédiction atteignant $ 5 000 la plus faible valeur de cette année devenir une réalité.
Comme nous l'avons mentionné dans notre précédent blog: Jusqu'à quand la tendance baissière du marché des crypto va-t-elle durer ?, En supposant que $ 5 000 est le niveau le plus bas pour Bitcoin cela peut probablement indiquer que le mois de Juillet atteindra un niveau très bas, voir le plus bas du marché des crypto-devises en 2018. Espérons que le volume et l'élan, par exemple, de nouveaux capitaux d'exchange-traded funds(ETF) entreront bientôt sur le marché, cependant le prochain rallye pourrait prendre plus de temps et surviendra sans doute à un moment qui reste encore incertain.
Règlementation:
Les gouvernements explorent l'application de blockchains pour améliorer le service:
Les Archives nationales de Grande-Bretagne examinent la blockchain pour stocker les documents numériques. Un système au stade de prototype est en cours de développement par l'Australie pour les paiements d'aide sociale. L'Estonie utilise la technologie blockchain pour assurer la sécurité des dossiers judiciaires, des testaments et des dossiers médicaux. Dubaï envisage d'être « le premier gouvernement alimenté par la blockchain», intégrant la technologie dans un grand nombre de systèmes critiques.
La dernière vue d'ensemble de la Blockchain mondiale des Banques Centrales: (Extraits de notre précédent blog)
Des pays comme les États-Unis , la Norvège et l'Angleterre ont démontré leur soutien aux crypto-devises et aux blockchains. La banque centrale sud-africaine a lancé un essai de son système basé sur la blockchain pour le dédouanement et le règlement interbancaire. Bank of Thailand (BoT) a mis en œuvreune expérimentation sur la technologie blockchain dans la chaîne d'approvisionnement, l'émission d'obligations et les lettres de garantie. La banque centrale de Chine a fini de travailler sur un système basé sur la blockchain qui numérise les chèques émis par les entreprises nationales.
Hacks et défis de sécurité :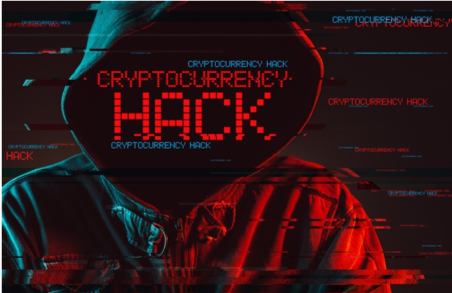 Crypto-jacking au Japon et en Chine:
Crypto-jacking est la pratique consistant à utiliser la puissance de traitement des utilisateurs en installant des scripts d'extraction ou des logiciels malveillants purs et simples sur leurs ordinateurs pour miner des cryptodevises à destination des attaquants.

Au Japon, 16 hommes ont été arrêtés dans le cadre d'une attaque par crypto-jacking qui a installé des logiciels malveillants sur des ordinateurs afin d'exploiter Monero (XMR) en utilisant Coinhive, un logiciel de mining script configuré pour Monero .

En Chine, plus de 100 000 ordinateurs de cybercafé t ont été affecté par les logiciels malveillants Siacoin Mining conçus pour miner des cryptodevises générant ainsi près de 1 million de dollars. Seize ont été arrêtés jusqu'à présent.

Deux échanges coréens ont été piratés:
Bithumb, la plus grande bourse de crypto-devises en Corée du Sud a été piratée trois fois en 12 mois qui abaissé le montant estimé de l'argent perdu dans ce hack de 35 milliards de wons (environ 31 millions de dollars) à 19 milliards de wons (environ 17 millions de dollars). Par ailleurs Coinrail, une petite plateforme de change sud-coréen, a révélé qu'elle avait été également piratée causant des pertes de 37,2 millions de dollars (40 milliards de wons), incluant notamment des tokens ERC-20.

L'attaque des 51% mise en œuvre sur certains systèmes Blockchain:
Au moins cinq crypto-devises ont récemment été touchées par ce type d'attaques qui semblait plus théorique que réelle. Monacoin, Bitcoin Gold, Zencash, Verge (x2 times) and Litecoin cash en sont quelques exemples.
Adoption: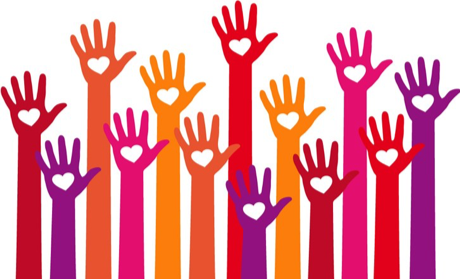 Le candidat du Sénat américain
, Austin Petersen, a été contraint de
retourner un don de Bitcoin de $ 130 000
en raison des règlements fédéraux régissant les contributions à la campagne. Contrairement au gouvernement des États-Unis,
les pays africains adoptent les crypto-devises.
"L'intérêt pour la blockchain et les crypto-devises en Afrique s'étend aux marchés allant du Zimbabwe au Kenya et à l'Afrique de l'Ouest. "
Dans l'industrie des médias, la Freedom of the Press Foundation (FPF) a déjà reçu plus de 500 000 dollars de dons. En plus de FPF, d'autres organismes sans but lucratif et les organismes de bienfaisance acceptent également les dons de crypto-devises. Par exemple, UNICEF Australie demande aux supporters de contribuer à la puissance de traitement de leur ordinateur pour collecter des fonds grâce au mining pour les enfants défavorisés.
Les informations contenues dans ce document ne doivent pas être considérées comme une recommandation d'investissement à caractère général au sens de la réglementation. Il n'a pas été élaboré conformément aux dispositions réglementaires relatives à l'indépendance des analyses financières. Le contenu du document n'engage que son auteur.
Investir implique un risque de perte en capital. Information promotionnelle non contractuelle ne constituant ni un conseil en investissement, ni une recommandation, ni une sollicitation d'achat ou de vente.
L'exactitude, l'exhaustivité ou la pertinence des informations, prévisions et analyses fournies ne sont pas garanties. Elles sont établies sur des sources considérées comme fiables et peuvent être modifiées sans préavis. Les informations et prévisions sont inévitablement partielles, fournies sur la base de données de marché constatées à un moment précis et sont susceptibles d'évolution.
Toutes les marques et logos sont indiqués à titre illustratif dans ce document et appartiennent à leurs propriétaires respectifs.