Flow Hive: Honey on Tap Directly From Your Beehive (& Awesome Bee T-Shirts)
As a traditional beekeeper, I find this very intriguing but I have my doubts that it's as easy as they say . . . .
but their Indiegogo pitch page has got tons of bee pictures and bee videos and good bee advice (and ends August 22nd).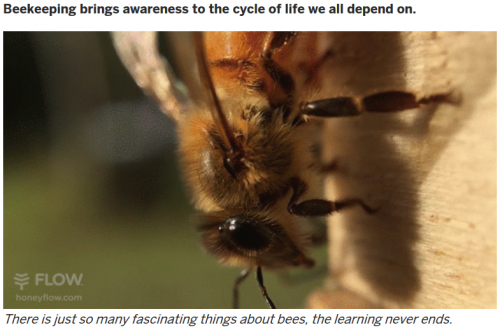 The campaign has some really cool T-shirts (with all profits through August 22nd going to The Rainforest Trust, to help preserve forest ecosystems around the world).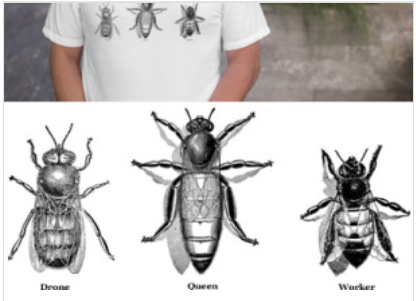 And they've certainly gotten a bunch of publicity from the Australian media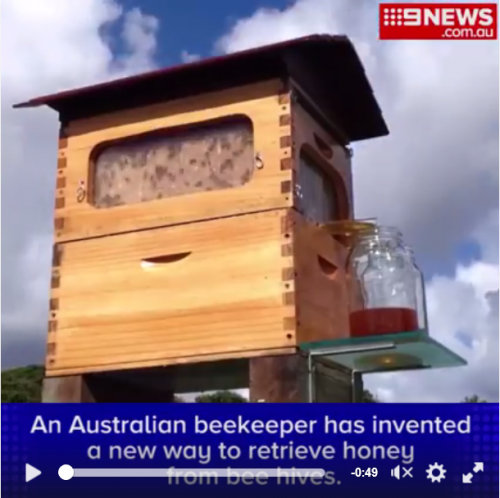 And I'm certainly all for anything that brings more people into beekeeping
(again, I know nothing about this product other than it looks intriguing -- if someone has experience with it, *please* tell me about it in the comments or write a blog post and I'll link to it)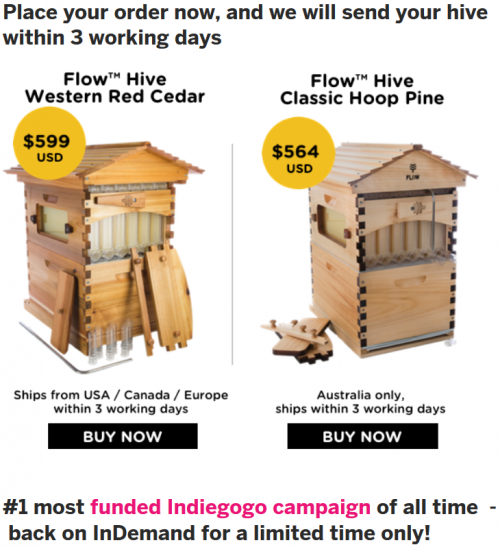 Minnows UNITE! (use the keyword minnowsunite)
If you're a beekeeper (or enjoy slapstick, the husband says), you should check out my introductory post
SIX SEXY HAIRY LEGS and I fell in LOVE!
He also blogs on Steemit (and occasionally tries to be funny himself)
@DanTheMan's Power Down Countdown (X Days!)
As a supporter of Minnows Unite, I would like to draw your attention to
https://steemit.com/bees/@kental/secrets-of-the-beekeeper-subtlety-beekeeping-bees
https://steemit.com/feminism/@veralynn/are-we-asking-for-it
https://steemit.com/steemit/@veralynn/women-of-steemit-vol-3
My husband would like to call out
https://steemit.com/business/@felixxx/how-i-want-to-make-my-first-bot-for-steemit-normaluser-explained