How shall I atone for my mistakes? Step 1 is to acknowledge them. Step 2 is penance. Step 3 is recompense. Can I handle all these steps? Come into my post to find out!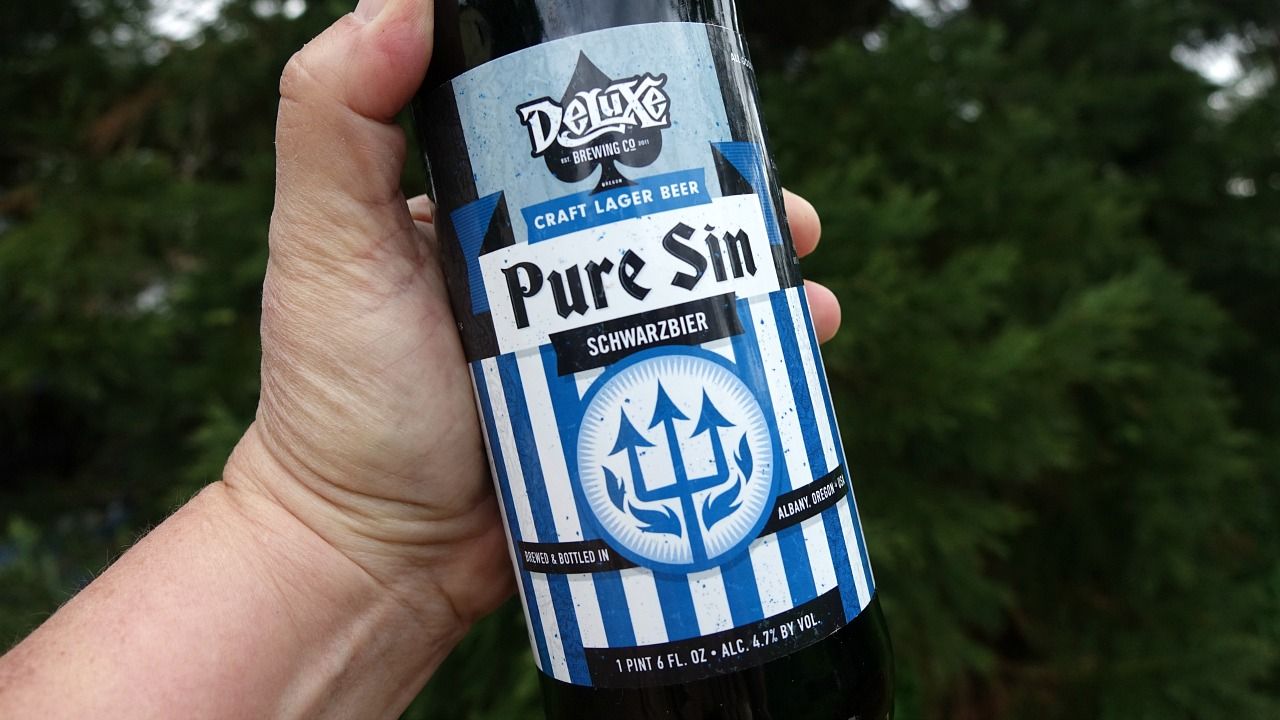 ---
Step 1: Acknowledge My Sins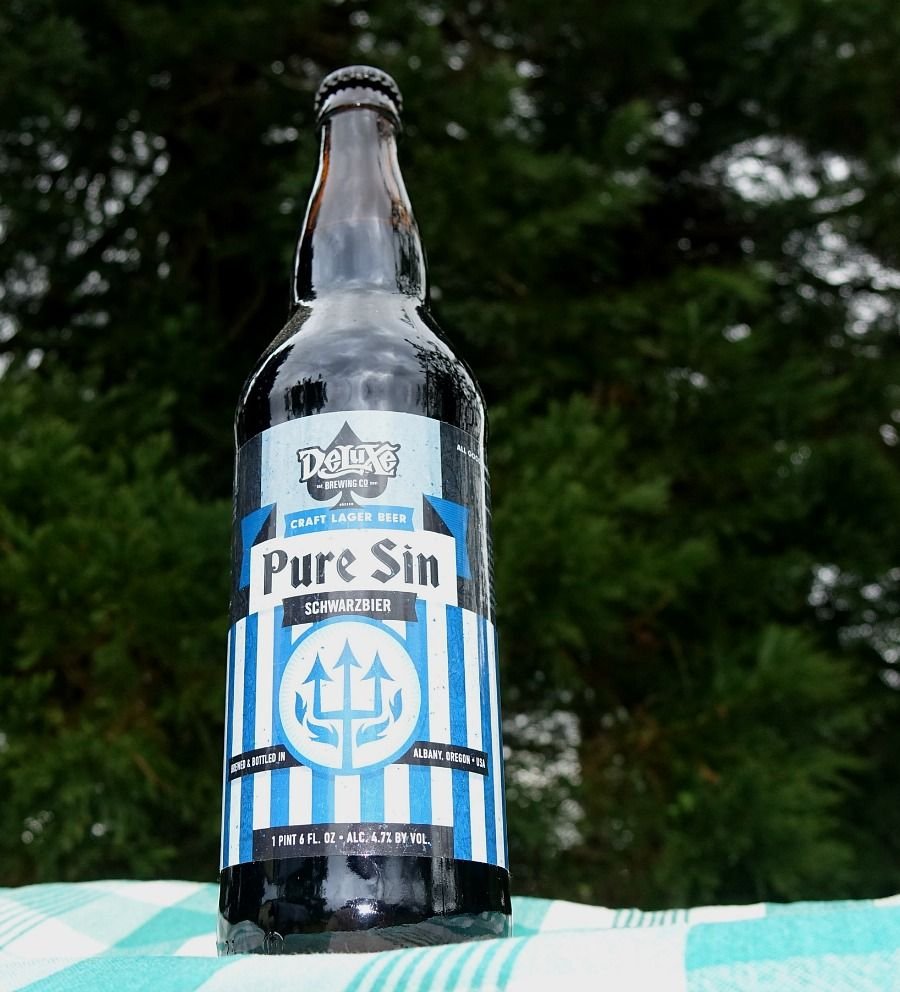 My sins have loomed larger and larger, over the horizon, these last few days. Literally and figuratively.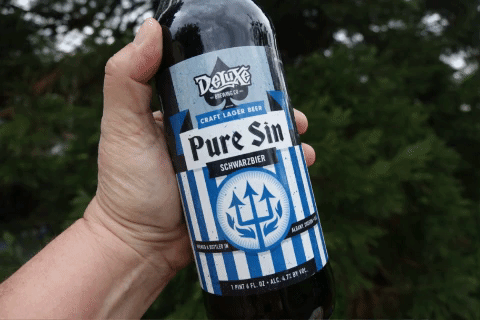 Like Edgar Allen Poe's Tell-tale Heart, my sins throb, thrum, and thrump. Demanding my attention. Finally, it takes more effort to ignore them, than to acknowledge them. So here goes!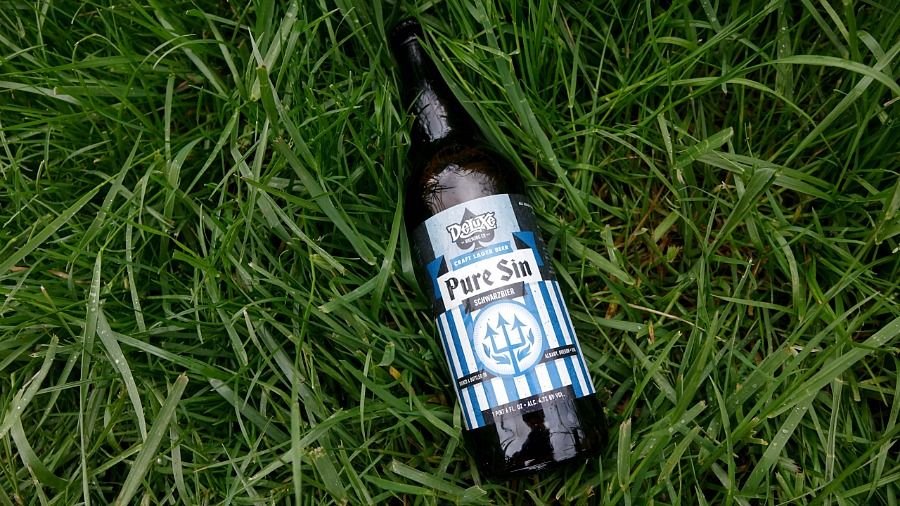 My yard is a mess. The grass is long.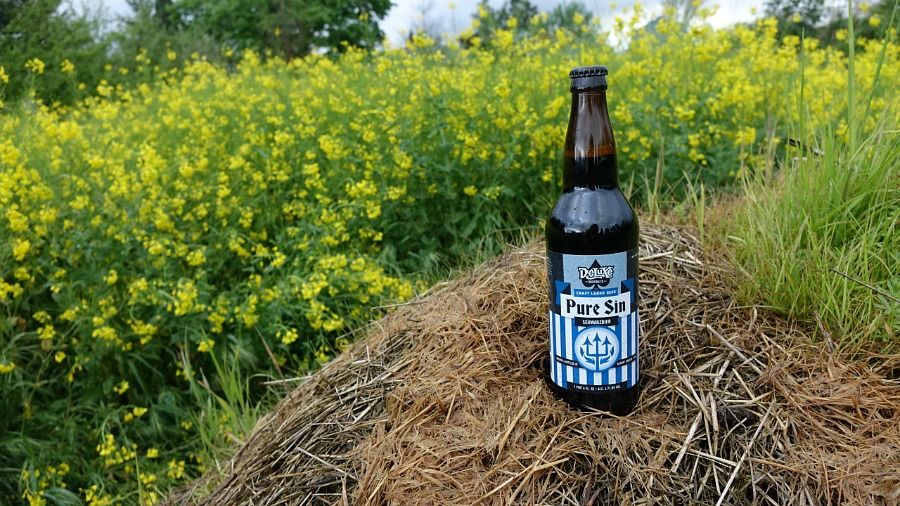 There are so many weeds. I eat them, just like I eat my sins. But I can't keep up.
Even more importantly, I completely forgot about 2 posts I made here on Steemit that had mini-contests in them! I didn't decide on any winners or pay out the prizes I promised! That's terrible!
First, I reviewed a Gluten-free Beer made with lentils - over a month ago. In that post, I said:
Tell me a joke about beans! I'll pick my favorite one submitted during this post's payout period. And the winner will get a $1 SBD prize.
And then I wrote about foraging in Oregon's coastal forest. It was only part 1, but I never got to part 2. In that post, I said:
What side of a tree does moss grow on the best? Put your answer in the comments below. I'll draw a winner from the correct answers, at the end of the payout period for this post, for a $1 SBD prize.
---
Step 2: Penance
Now I need to do an act of devotion performed to show sorrow or repentance. I'll devote attention to the details of Pure Sin. A craft lager brewed by Deluxe Brewing Company in Albany, Oregon. That's pretty local, only 45 miles away from where I live. Pure Sin is a Schwarzbier - the only one I have ever seen.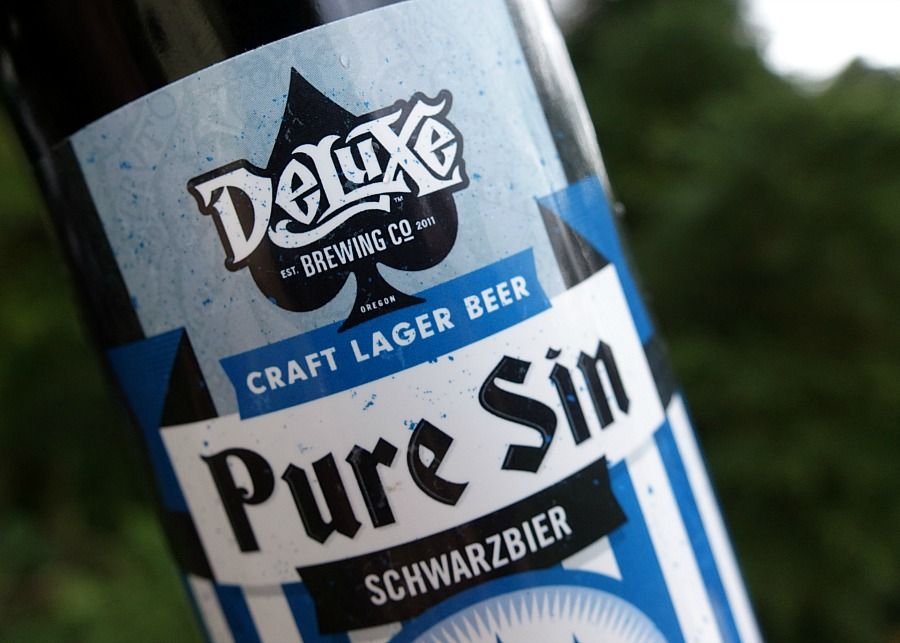 As a style of beer, a Schwarzbier is a dark lager with low hop flavors and bitterness. Instead, they taste of roasted malt without much sweetness, either. Just a smooth, creamy, rich character, like a good dark chocolate. Schwarzbiers are supposed to pour with a thick head and fast-rising bubbles. They are like a stout, but made as a lager instead of an ale.
On the bottle, Deluxe Brewing describes Pure Sin as:
a medium-bodied, malt-accented dark brew with a rich-creamy head. In spite of its dark color, it comes across as a soft and elegant brew that is rich, mild, and balanced.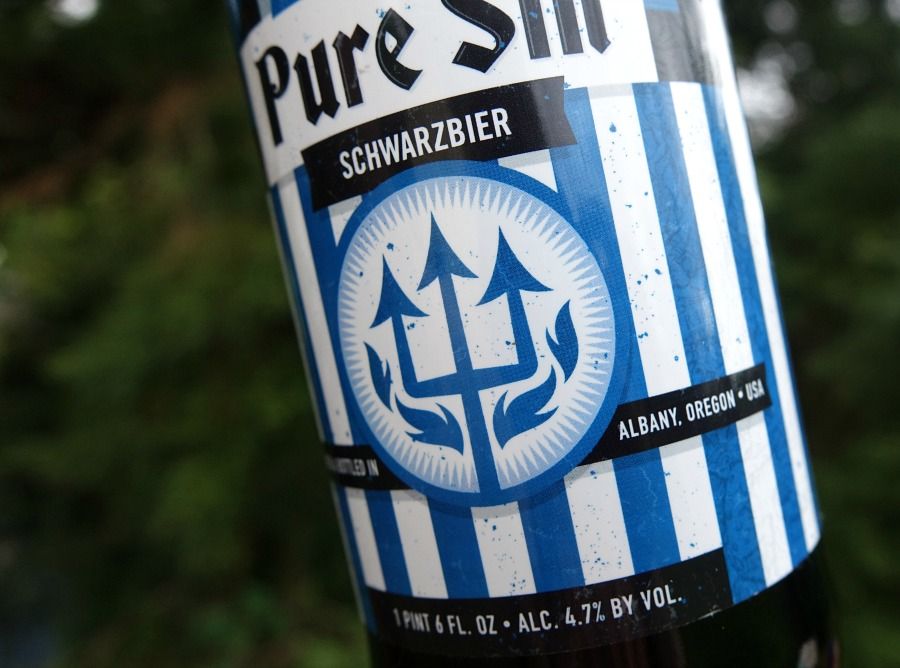 I like how the shading gives the label a 3-D look. My sins are multi-dimensional, too.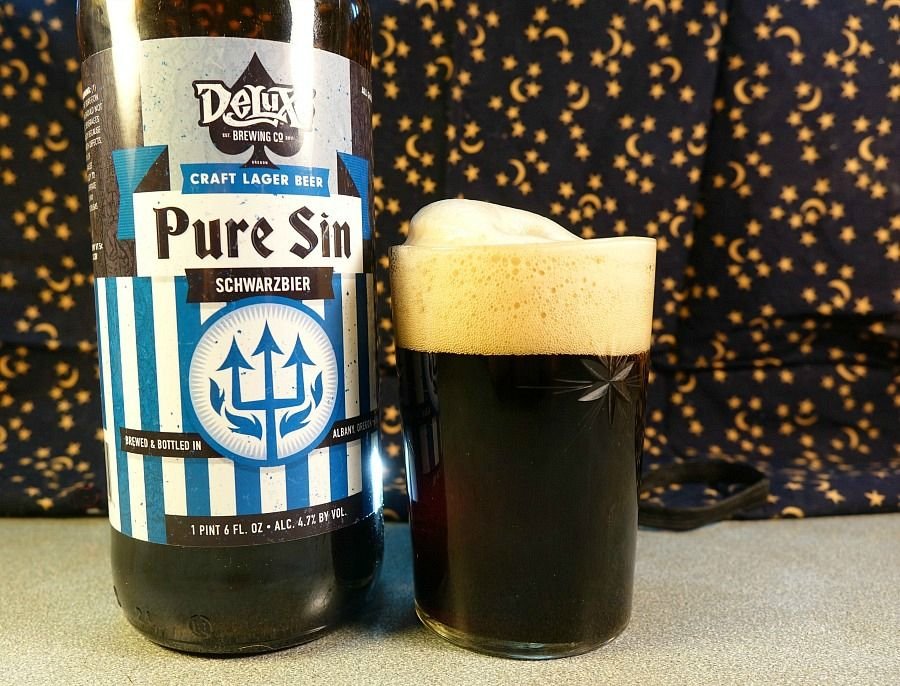 This is a dark beer, alright. And look at how that head sits there, so thick. With only a 4.7% ABV, it's possible to do a lot of penance, if you get my drift.
---
Step 3: Recompense
Now I must make amends. I've sent the 1 SBD prizes to the winners -- @ddschteinn for his original bean joke that got a laugh from another commenter, too. And to @fishyculture for knowing where moss likes to grow on a tree. I'll post the answer in my next forest walk post, coming soon!
I've sent everyone who participated a 1 SBD recompense as well. To all those who wondered what happened with the contests, I'm sorry. To anyone waiting for me to mow my grass or pick all my weeds, I offer this condolence: "At least I am quiet and I am not selling my land to developers."
Check your wallets: @xabi, @tangmo, @erikaflynn, @melinda010100, @prydefoltz, @fishyculture, @enternamehere, @ddschteinn, and @appone!
---
Step 4: Moving Forward
I think it's too presumptuous to say step 4 is redemption. The best I can do is simply go forth, into the future. And try to do my best. And make new sins, I'm sure. It's pretty much guaranteed!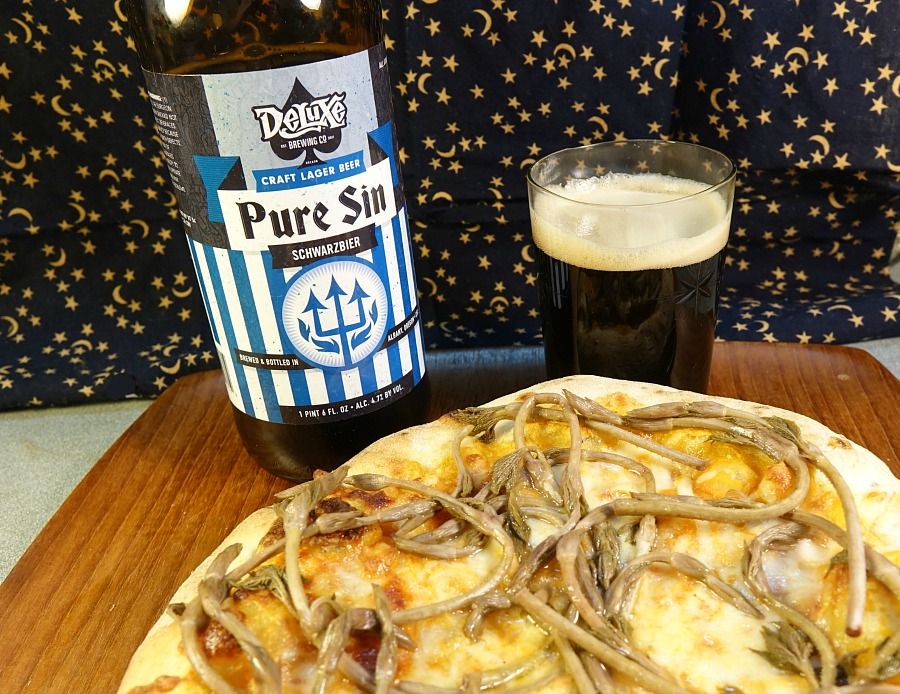 Yes, this cheap store-bought pizza is a sin. At least I topped it with some homemade pickled hop shoots. I have a YouTube video that shows how to pickle hop shoots. It doesn't take any cooking, and only uses 4 ingredients - and 1 of those is beer! And that is a big bottle of Pure Sin! But it goes down so easy -- maybe too easy! I could get to liking Pure Sin a little too much!
---
What Do You Think?
Have you ever had Pure Sin?
Have you ever had a Schwarzbier?
Have you ever eaten hop shoots?
Have you committed any Steemit sins?
My other beer reviews: Gluten-Free Beer with Lentils: Olallie Blackberry Rosehip Ale // An Eclipse Special - The 8.2 Lunar Lager // Helles Belles Helles Lager // Session Premium Lager // Pray for Snow Winter Ale
---
Haphazard Homestead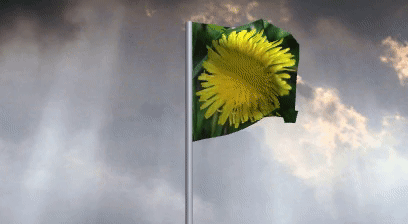 foraging, gardening, nature, simple living close to the land
All content is 100% Haphazard Homestead!
My YouTube channel: Haphazard Homestead