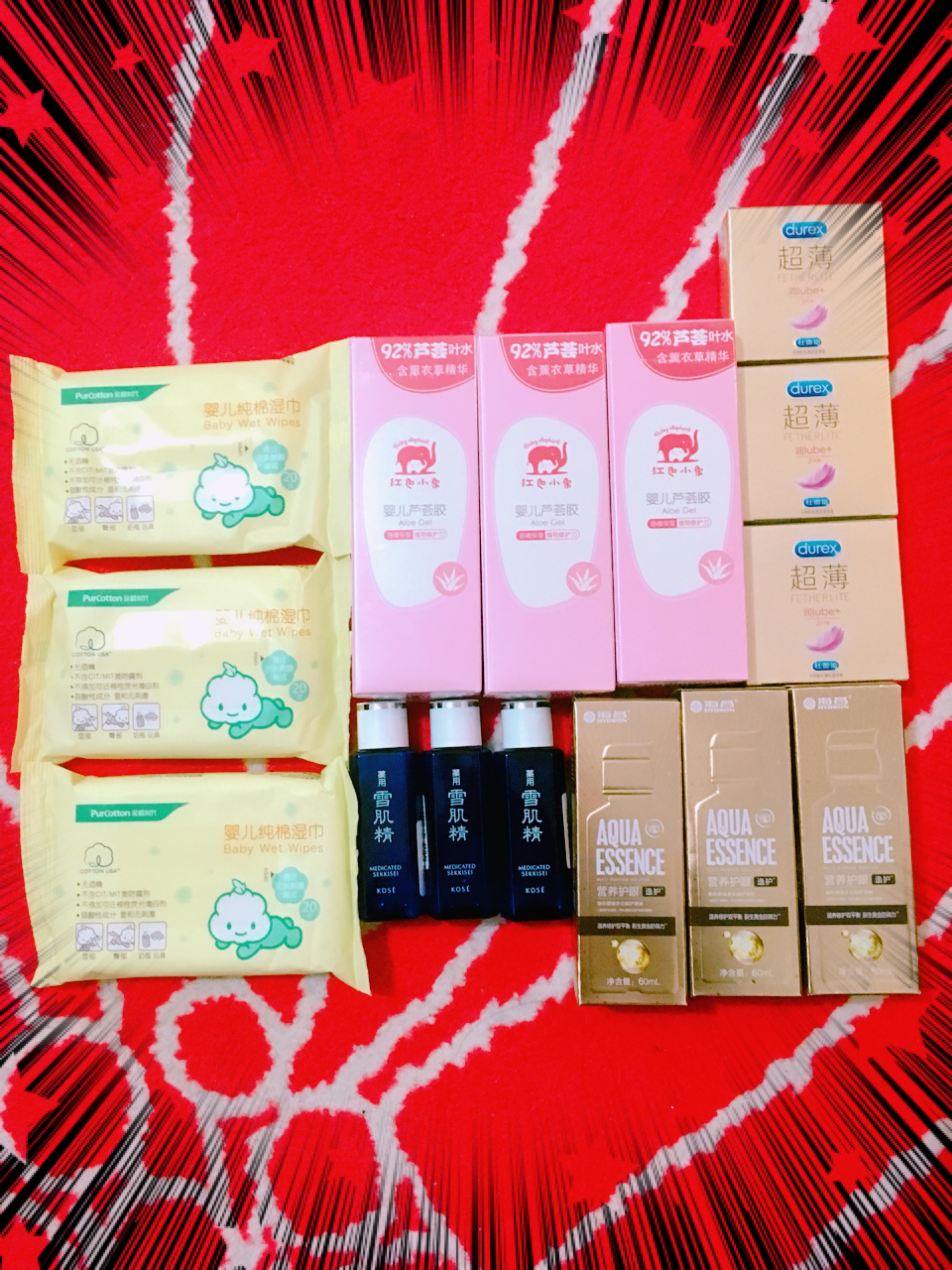 这是我周日压马路的战果!✌

I got those for almost free on my Sunday stroll!✌
前几天看到汉堡王出了新品"长艇堡",其中新款XXL长艇金枪鱼双料堡有限量尝鲜券,眼明手快会过日子的我,顺手就拿了两张!因为券券有效期到周日,所以我就和老公提前安排了周日的行程。😆
Burger King launches new burgers and a new burger's limited coupons some days ago. I got two coupons that valid until Sunday. So we plan to go out on Sunday.
周六晚上欢乐的看完3场球,周日凌晨睡下,然后自然醒,吃点东西填肚子(住在大郊区,去吃个汉堡王还要坐很久的公交),素颜果断出门!😳
Happy watching time on Saturday night, falling asleep until before daybreak at Sunday, wake up naturally on Sunday. We had some breakfast and left home went to the bus stop.
下公交开始决定点些什么~
This is my order of Burger King.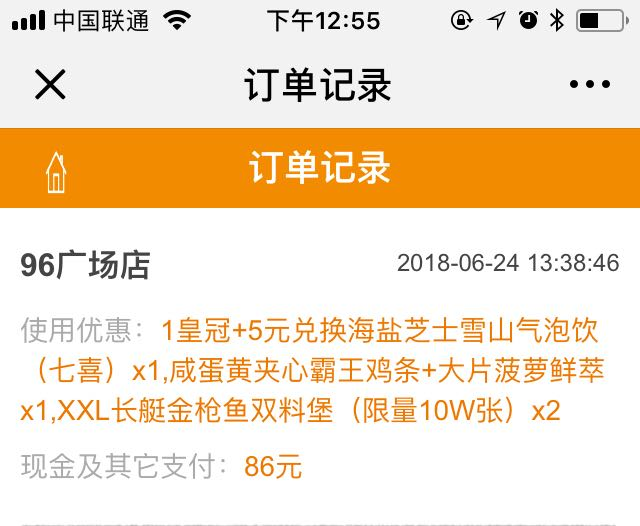 好了,好吃的下单完成,我们来看看新XXL款长艇汉堡的尊容吧!😍
This is a new burger, it's so long and has tuna, Shrimp, and Chicken Steak.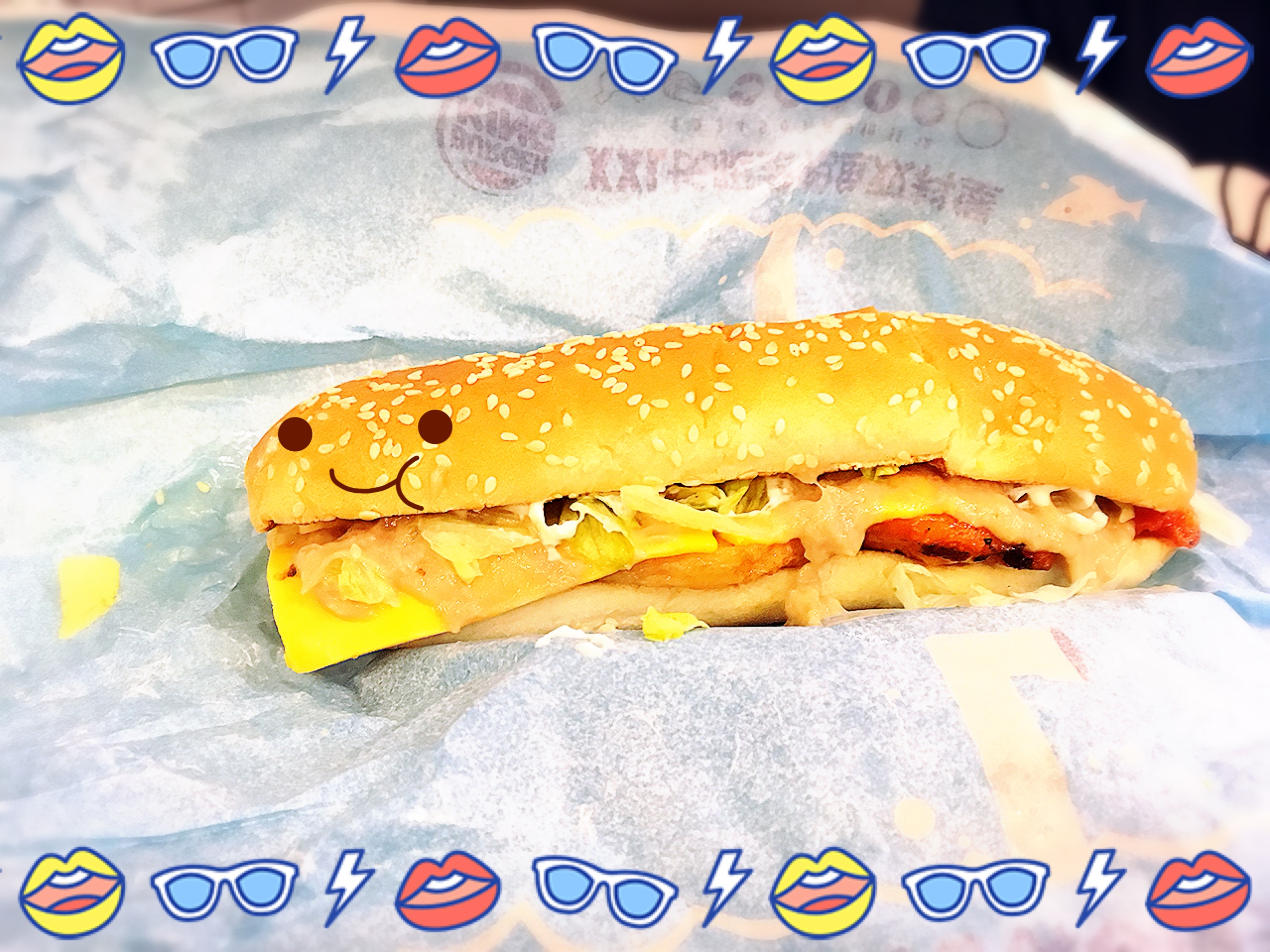 出门那么远就为了吃一顿肯定是不合算的,况且吃完那么多总要消化消化哒,决定压马路,96广场虽然没什么特别好逛的,但是走走还是可以的,至少是半室内,况且周日空气质量还不错,虽然略有点点闷,但是有微风还是蛮舒服哒~💑
After eating, we stroll the plaza. The weather on Sunday is good and the air quality is also good. This square is semi-indoor and a breeze is comfortable.💑
压马路快要回去的时候在二楼一端看到2台"天猫加油站",我第一反应是加油站怎么弄楼上?然后看看大小和天猫这个品牌,感觉应该是贩卖机吧~,然后绕道正面,看到好多人排队(照片是我排队完拍的,比我围观时人少多了),我就好奇围观下~先看看是怎么玩的有些什么。🧐
I found 2 Tmall Stations, this is new, I have no idea about it and looks like a Vending machine. There are many person queues for it. I was watching them and I want to know why are they queue and how to use it?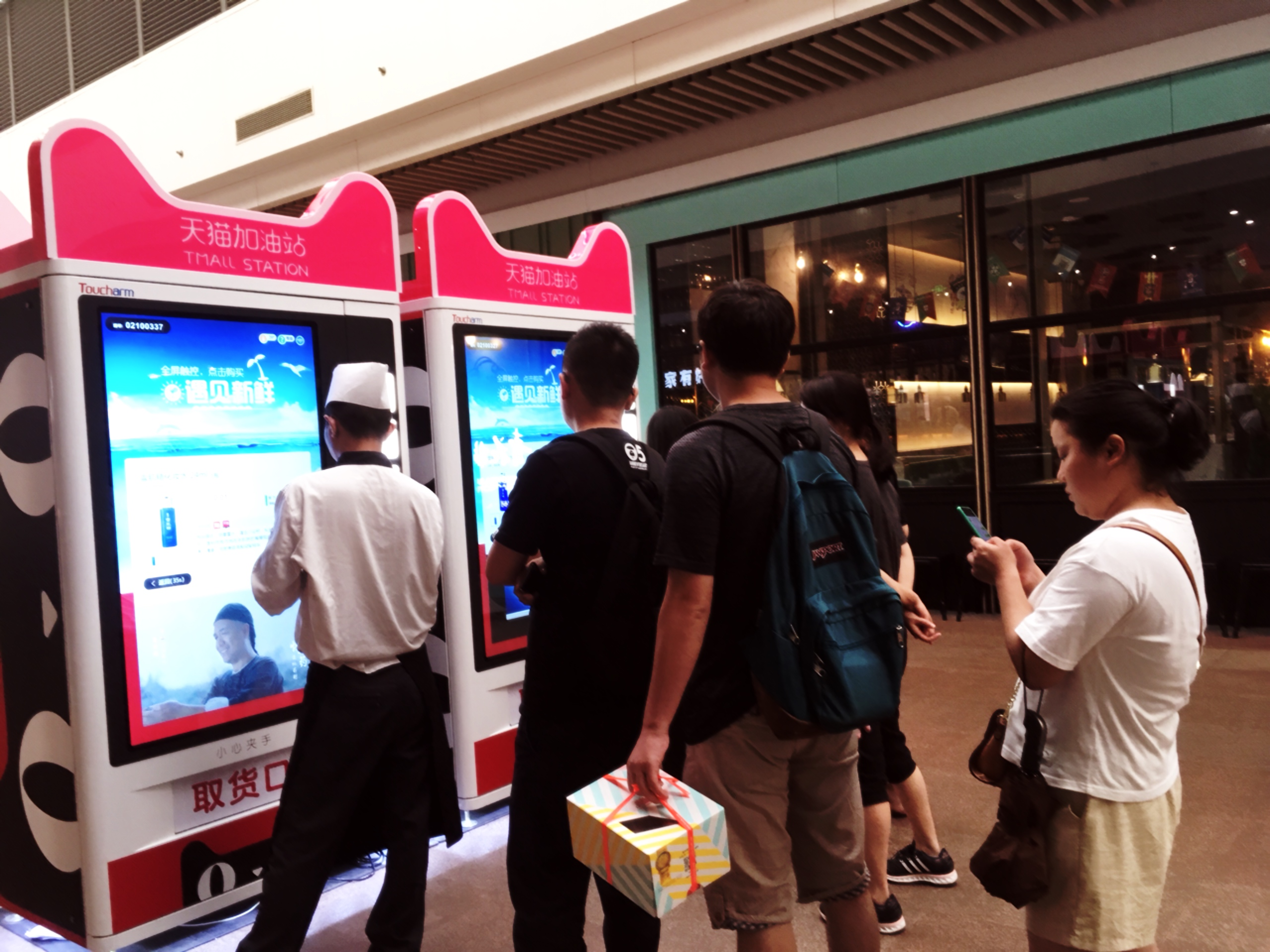 从众心里加上好奇心的影响下🤪,最后我也加入了排队的行列,基本弄清楚了个大概,有5种产品,每种0.01元,一个阿里系账号可以拿一遍,扫码必须用淘宝或者天猫的APP,因为在扫码后需要你关注产品所属的店铺然后付款,付款成功后会后机器进行配货,然后下面的"取货口"会将产品掉落并打开让你取货。除了扫码关注和移动支付外,其实就是个自动贩卖机,只是价格超给力,秉持着有羊毛必须蓐的原则,我将我家3个号都来了一遍~😝
There are 5 products in it and every product costs CNY0.01. If you want to buy these products, you need have Taobao or Tmall ID, then touch it to pick one of the products, it will show a QR Code, you need use Taobao or Tmall App to scan and pay attention to the shop to which the product belongs. After completing these, you pay for the product. At the bottom of it, there is a pickup port where you can pick up your product. In addition to scan QR code attention and mobile payment, it is a vending machine.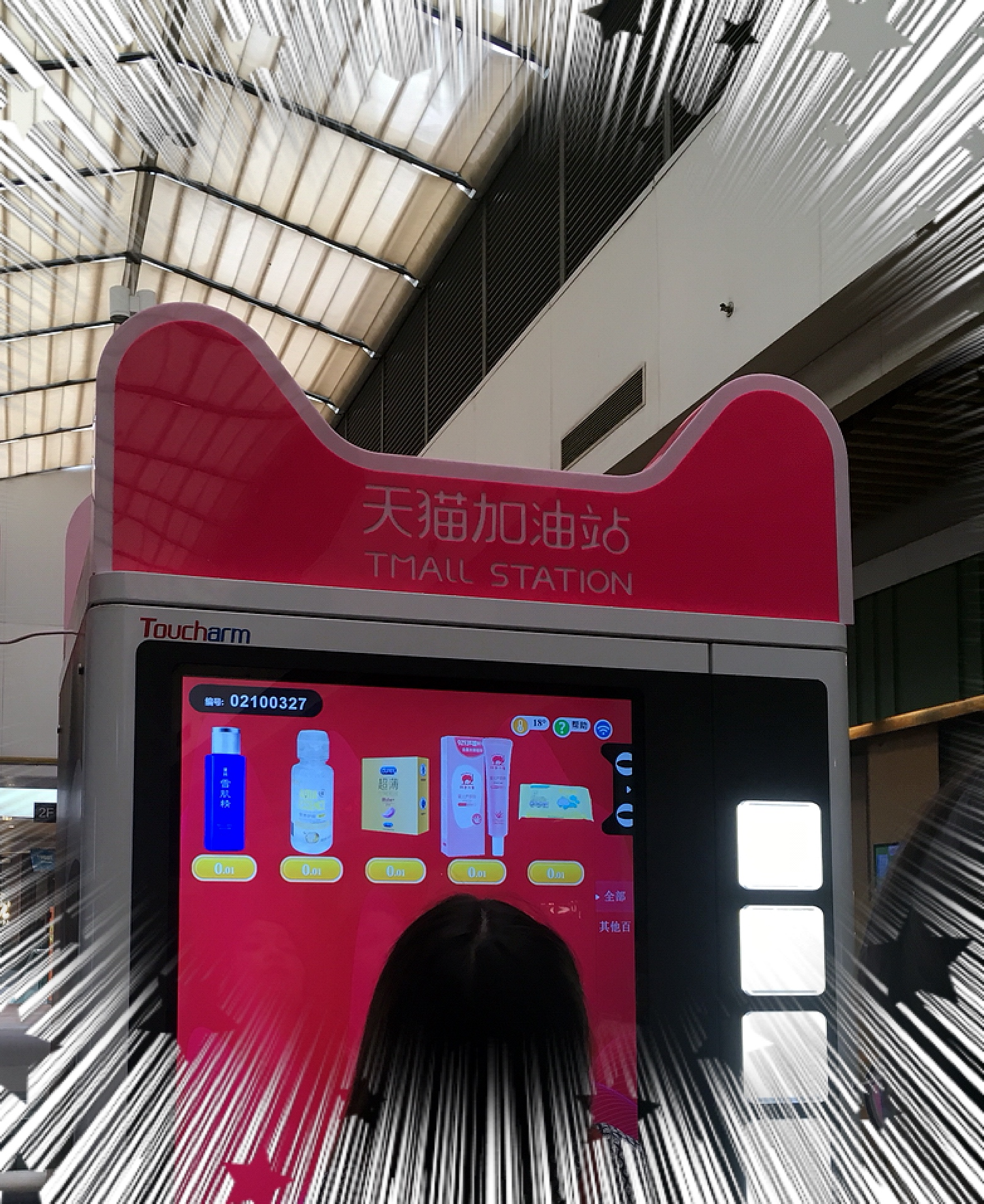 在写这篇文章前,我特意Google了下"天猫加油站",并没有看到任何活动的信息~但是从这个机器到程序界面,没有感觉到任何违和感,按照我的经验,应该是官方的,可能还在试点吧?刚才又去百度家看了下,也只看到非官方的信息。🙄
我公布下我碰到的这台所在位置上海市浦东新区东方路796号九六广场2楼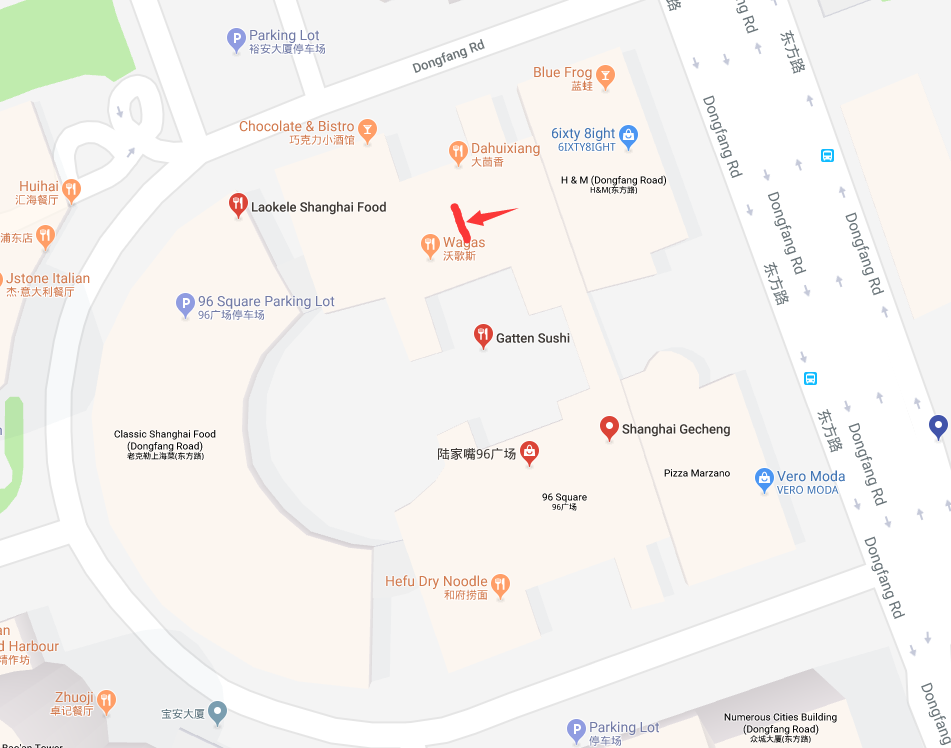 ---
Thank you for reading. ヾ( ̄▽ ̄) See ya.
All photos were taken by me, with my iPhoneSE.
以上内容和照片未经授权请勿擅自转载,谢谢~