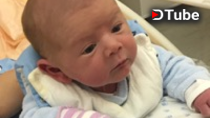 ---
This is our baby. His name is "Bitcoin". He's my bitcoin baby.
On the day our baby was born he lifted his head by himself. This is a medical miracle. We told the doctors what we saw, and they said, "It's not possible. He won't do that until he's one month old." I showed them a photo . the same one that you see here. They looked at it and acted suitably impressed, but I could see they were dubious that it wasn't quite what it seemed. They seemed to think it was some kind of lucky or trick photo.
I wished I could have shown them a video of him doing it.
One thing I did not know about at the time was the Apple iPhone "Live Photo" feature. "Live Photo" is a feature of the latest iPhone which not only takes a photo, but also takes a short video of about 3 seconds. You can see the video by holding the photo with your finger. I didn't know this at the time, and only discovered it months later. Since I can no longer share this video with the doctors, I am sharing it with my steemian friends.
Click the picture above to watch the 3 second video in D.Tube.
I have since googled about babies lifting their heads on the day of their birth. So far I didn't find anything much.
It seems babies normally start to do this at one moth old, although were a small number of claims that it happened after 2 weeks or even one week.
Has anyone seen this happen to another baby??
---
▶️ DTube
▶️ IPFS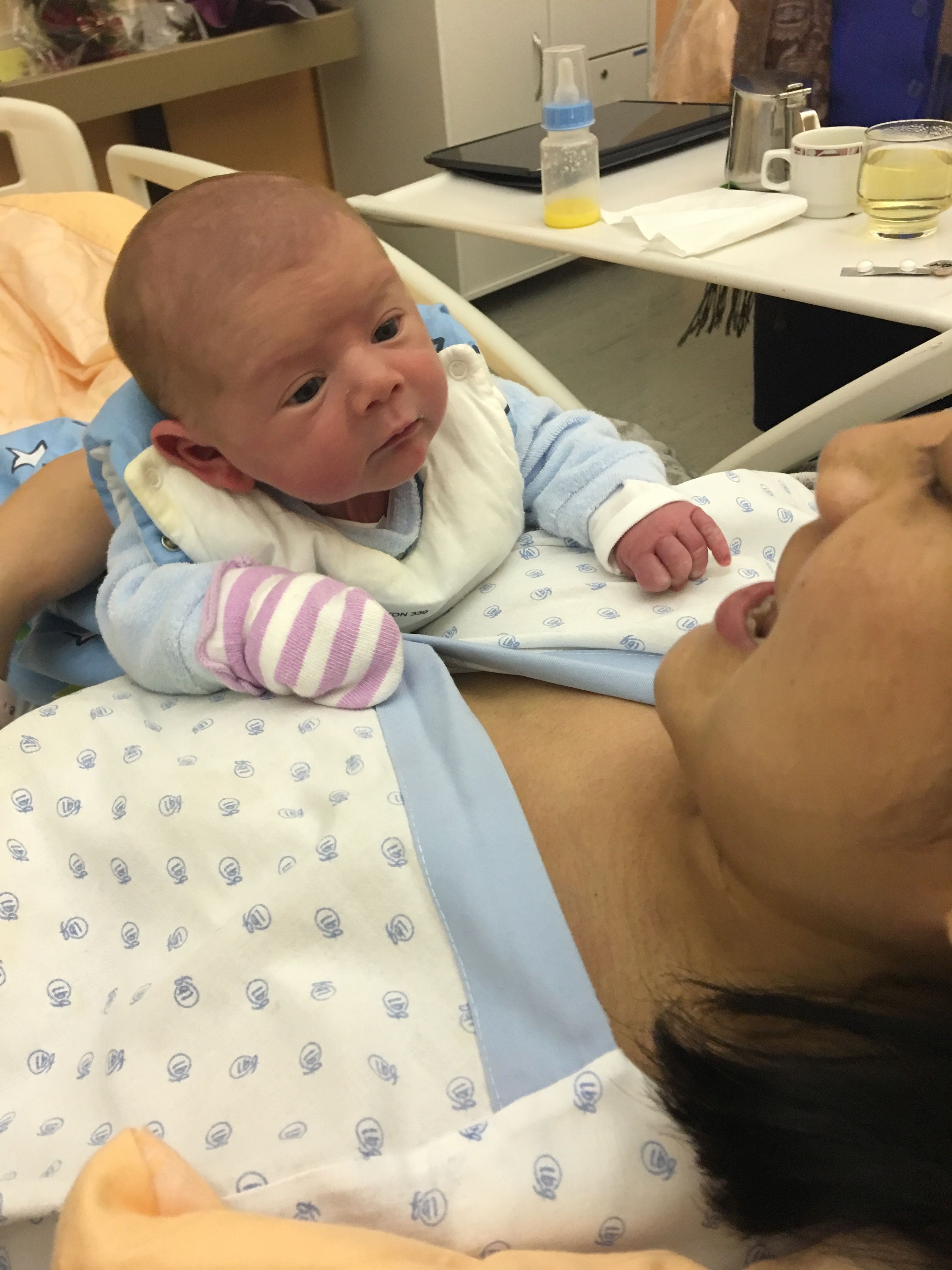 Here is another picture on the day he was born. This is the first time I looked at him. He was just 10 minutes old.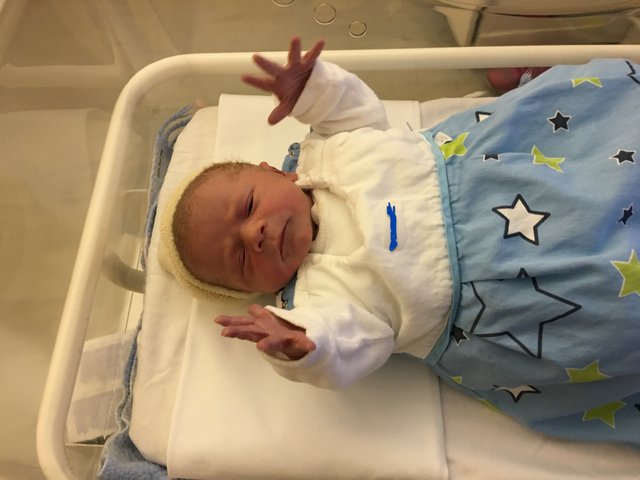 He sat up on his own, and looked at the world around him when he was exactly 5 months old. Here he is doing it: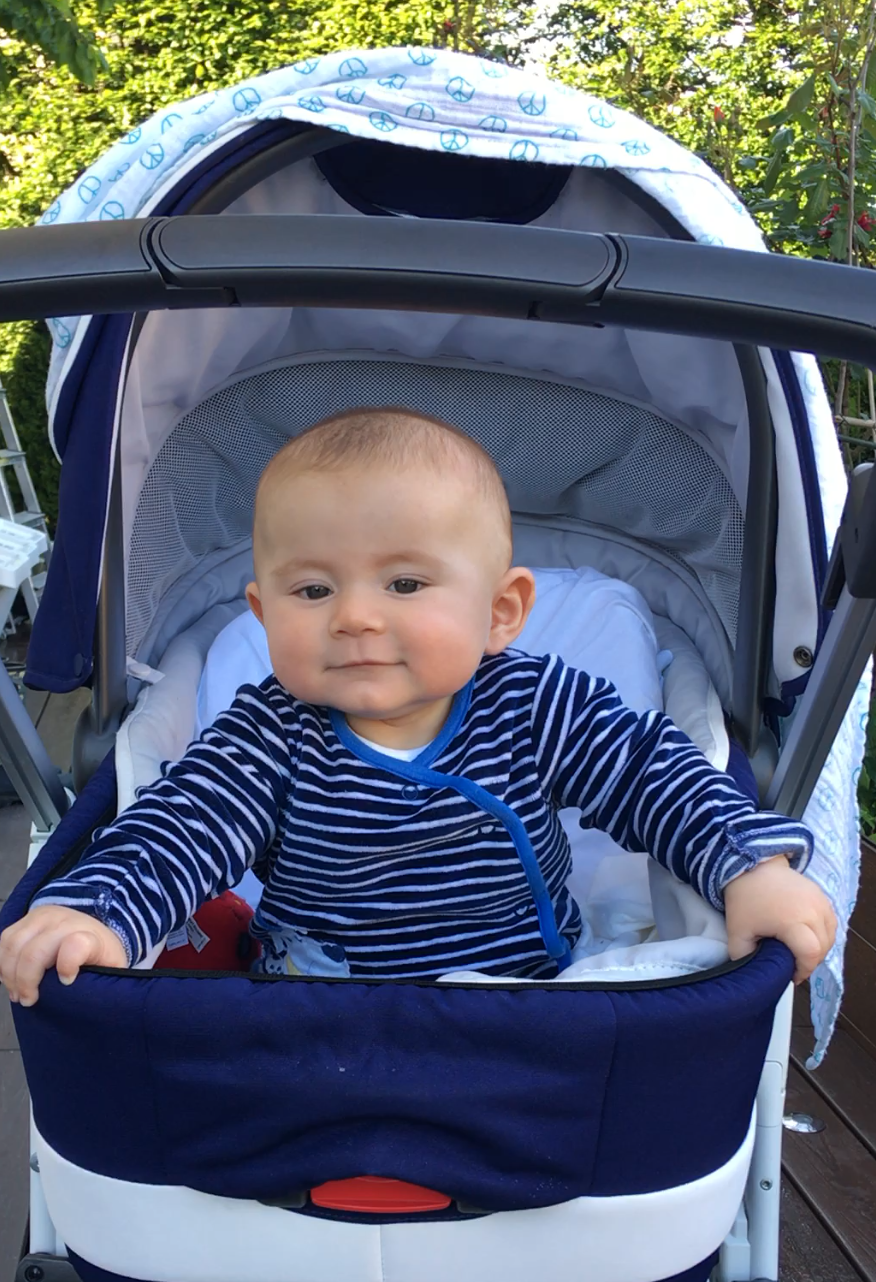 At six moths he was already standing with support. Here he is at 6 months and 9 days old.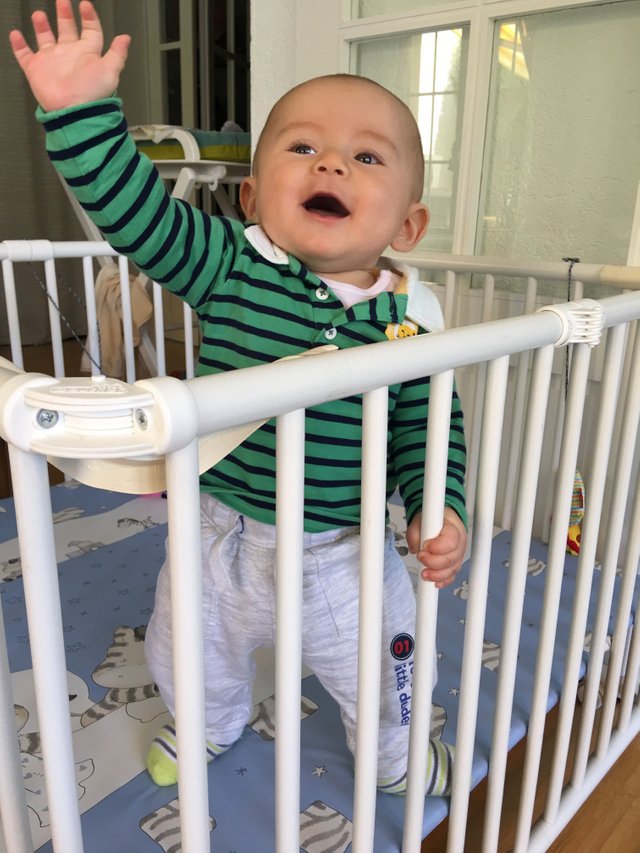 At 11 months and 4 days old he could stand without holding on to any furniture. Here is a picture of him as he stood for the first time un-supported.
Within a few days he was walking. Here is a picture of his first steps the next day at 11 months and 5 days old.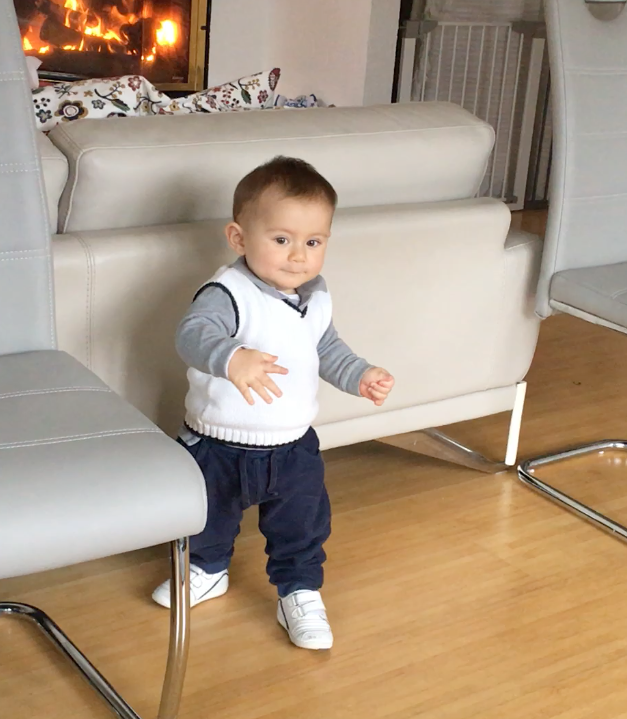 If I had known he was going to be so strong, I would have never named him "Bitcoin Baby". I would have called him "Blockchain Baby".
To finish this blog off, here are a few more of our little Bitcoin getting ready for bed.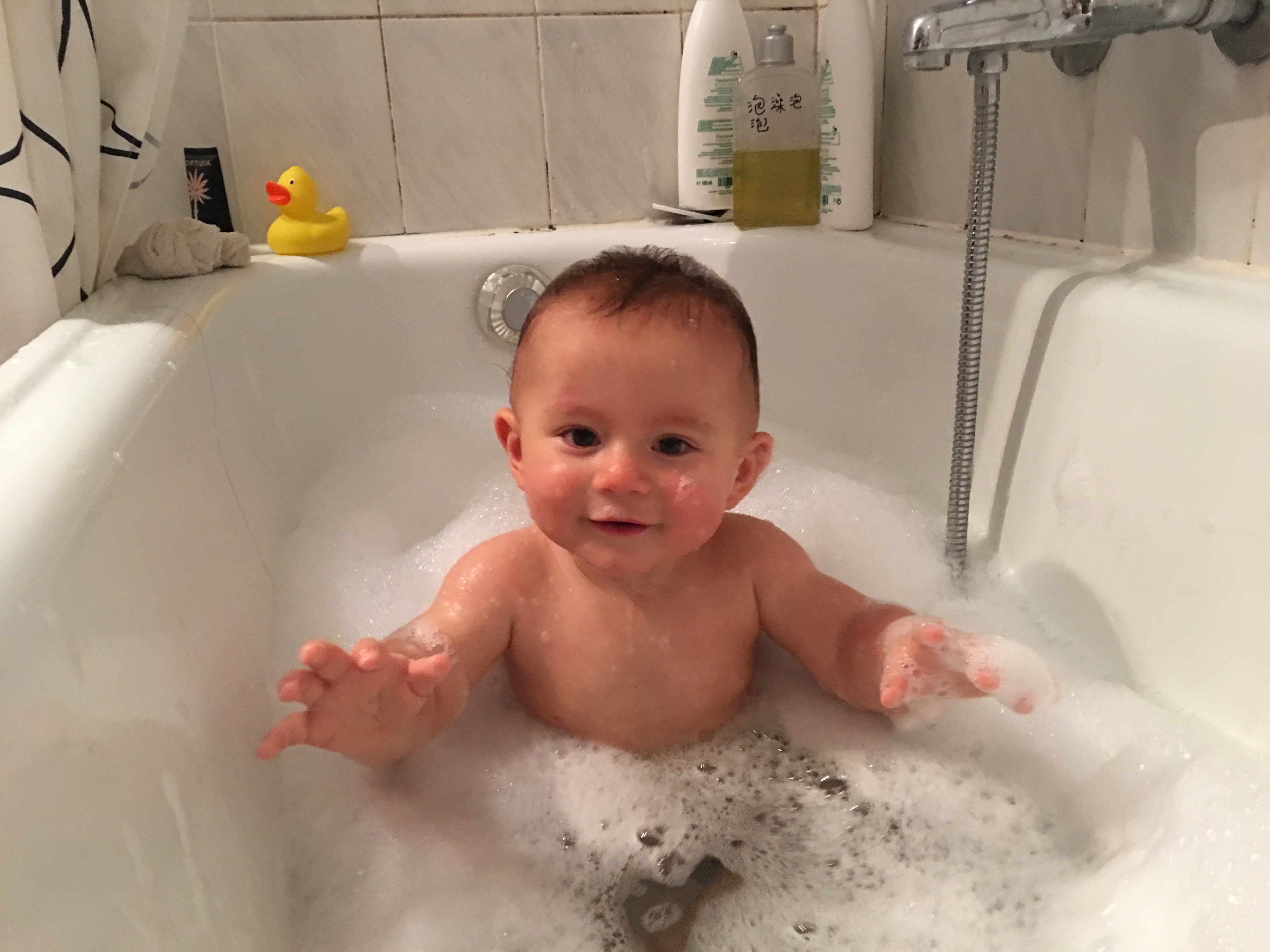 Good night my little Bitcoin baby!