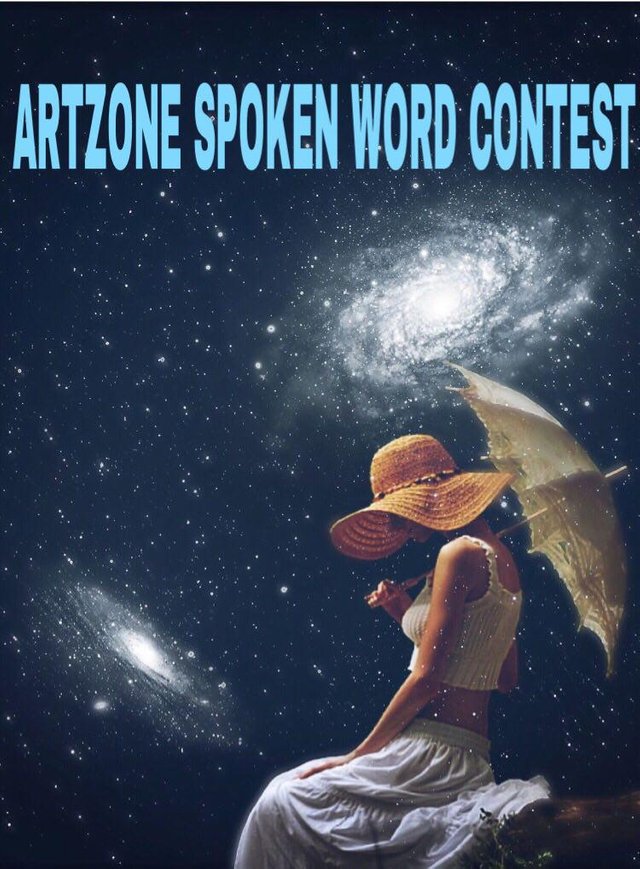 Hello Artzonians, it is your girl @chiama, here to present to you a one in a kind contest.
As you all know, @artzone has a mission to ensure that artists of various genres earn a living doing what they love. The painters, graphic designers and musicians have benefitted from this. However, there has been a category that we have not explored. That category is SPOKEN WORD.
CALLING ALL SPOKEN WORD ARTISTS
Are you a poet with the ability to say words in such a way that is thrilling and captivating to an audience? This contest is for you!!!
Upload a video of yourself performing your spoken word poetry.
Use the hash tag #spokenart
The deadline for entries is when this post pays out.
PRIZES
There shall be 3 winners chosen and they will be given 15 SBD each
I cannot wait to watch all the entries. Tell a friend to tell a friend.
EXAMPLES