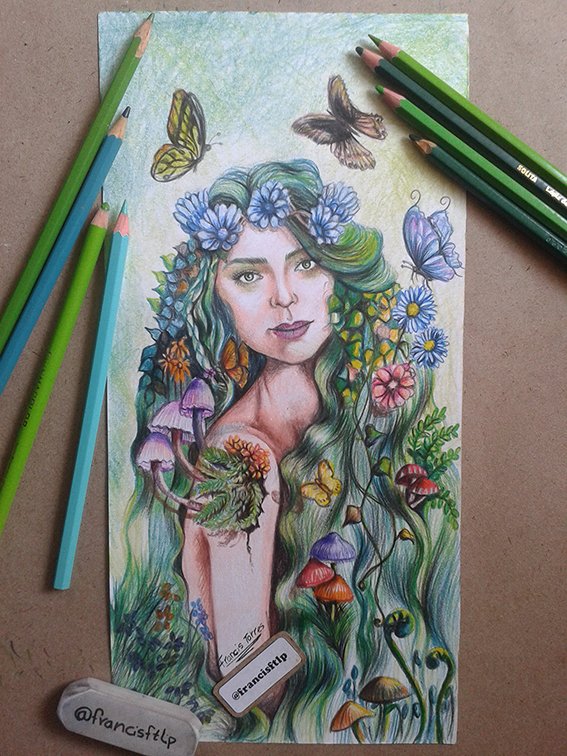 Hi Everyone!
This is the third drawing of a mythological character, the first one I presented was the fairy of the lake, then I introduced the maiden of the reef, now I present a dryad.
The dryads are nymphs of the forests with specifically feminine forms, their characteristics vary according to the type of Dryad that is, because there are different known by the name of the species of the tree that they live or care. it is said that their lives take the same time, that of the tree to which they are united. they can control it's tree in such a way that; they can make it bloom at any time, they can move the branches and roots, and also make them grow. They are really impressive!
In this way I made a nymph with the hair of leaves, flowers and some plants that are born on the trees, so that they looked very similar to the dryads

❢Materials I used:❢
Color Pencils: Faber Castell, Paper-Mate and Prismacolor.
Graphite pencil HB.
Drawing sheet.
Draft.
✽Here I show the step by step of the drawing:✽
Step 1: realization of the sketch.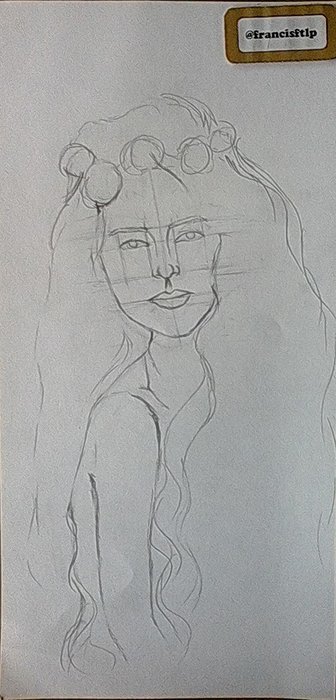 Step 2: I started painting the face with light pink and brown for the shadows. for the iris of the eye; I used green and black color. As in other works, I paint the right side of the face first and then compare it with the left side and think about the details that I am going to add.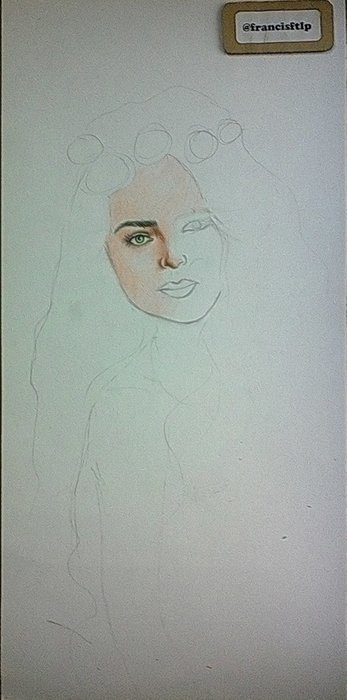 Step 3: I painted the whole face.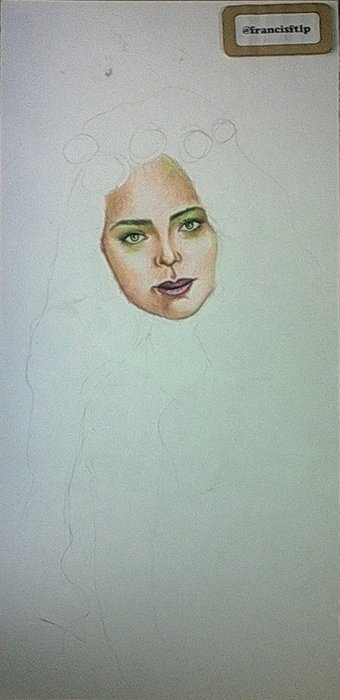 Step 4: I painted the body of the dryad and made a wreath of blue daisies.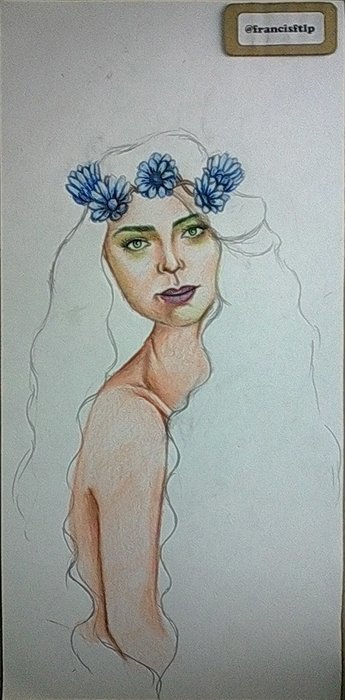 Step 5: in this step; I drew some mushrooms that came out of his shoulder, something very original and different so that nature would be seen as part of his body. Then I painted her hair, adding leaves and branches.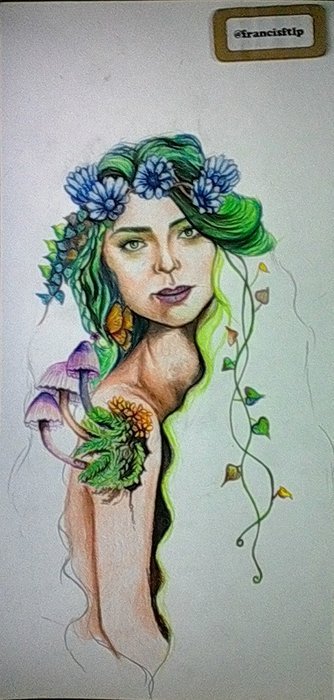 Step 6: In this step I continued painting the hair. At first I had my doubts about how I should add the details, but little by little I was drawing in such a way that it does not lose the resemblance to human hair.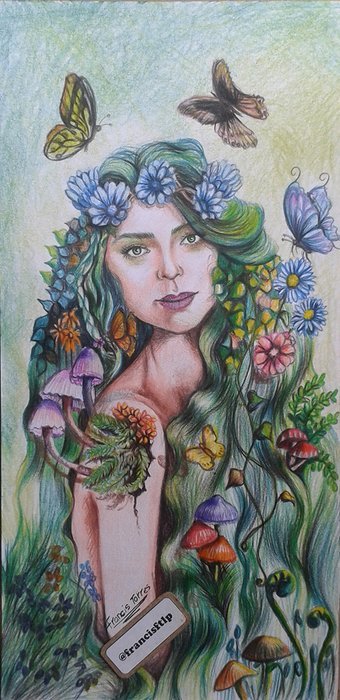 Copyright @francisftlp -All Rights Reserved
and here I am with the drawing.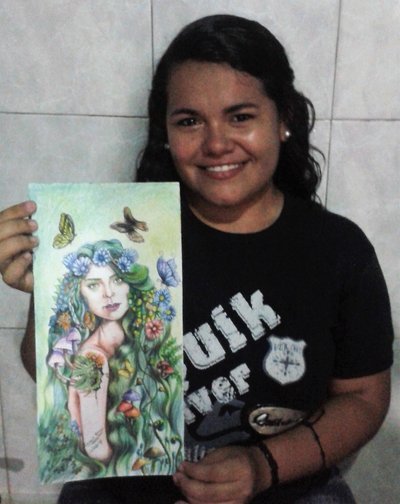 Then I present the three mythological characters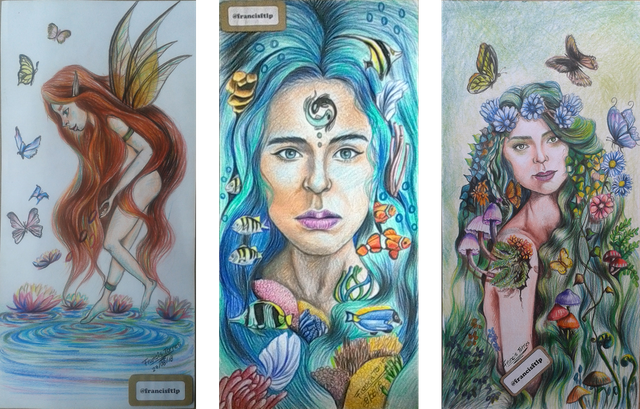 If you want to see the publications of the other two characters, here are the links

I hope you liked this new drawing. Thank you for reading, you can support my work with upvote, follow or refeem, I will be totally grateful. You can also leave your comments, I would love to know what you think of my work.
Blessings steemit.
Until next time!
✌