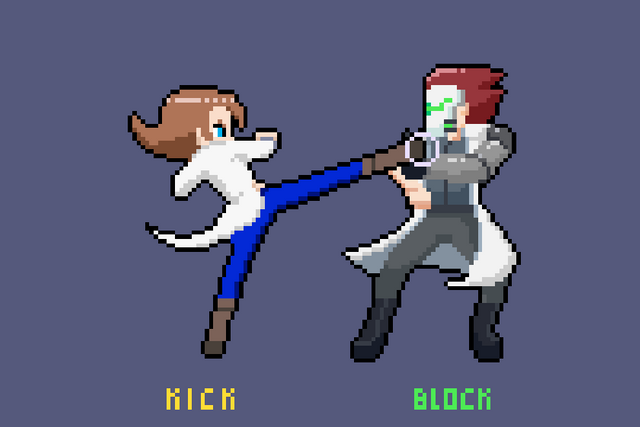 Hi. It's been 28 days since I posted something. Had to deal with lot of chores... Help run other's business while they were on vacation at the same time I had to deliver work... I myself went to the beach on a beautiful state called Nayarit here in Mex for a few days, also a friend that went to NZ to work/live came here to the small shitty... I mean city I live now XD, hadn't seen him since 4 and a half years so we spent like 3 days drinking beer... like troglodites haha... -_-
I've been doing the animations of 2 characters for this fighting-in-near-zero-gravity videogame... tons of work even though they're not that many frames. Also made a website for a Melbourne based mexican-inspired bar and dinning. And I'm sure I'm missing something else...
So today I put together this animated gif for showcasing some actions and/or moveset of the base characters of this game I've been working on last few months. I spent all day just putting together the gif, the frames of each animations -the drawings- were already finished. But I added some stuff. Right now here's almost 2 AM.
So I have lots of files of each set of frames separately. I copy pasted each individual frame from each one of those files.
This one for instance has 5 frames.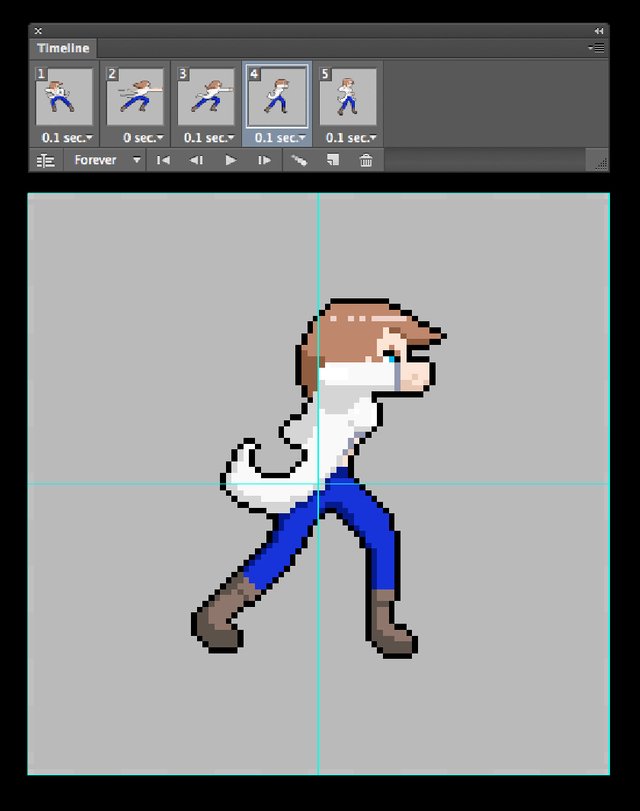 This it's only 1 frame.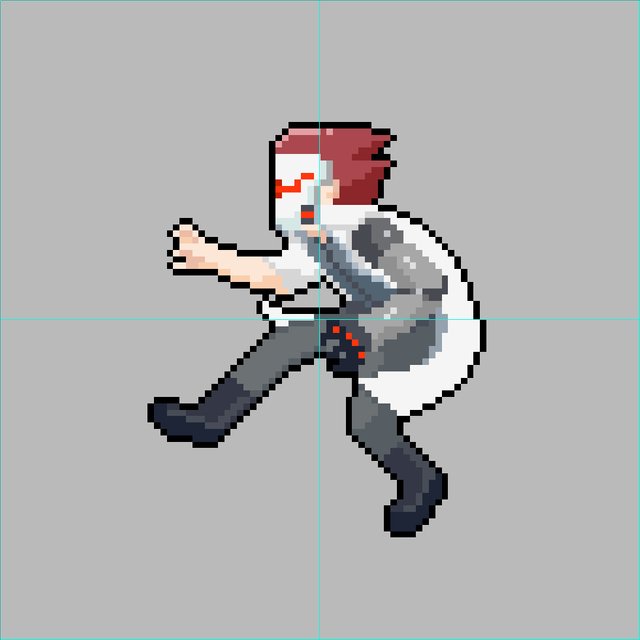 Because I pasted them frames in a bigger canvas they got pasted at the same "y" coordinate but not at the same "x" coordinate. So I used those cyan blue lines of the above images...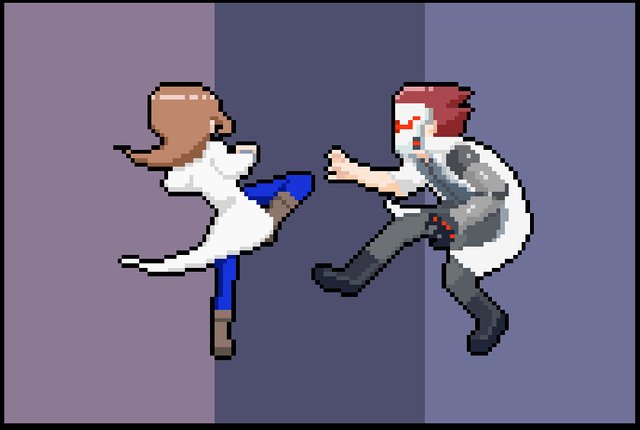 Along with the lines formed by the 3 colored areas of the above image as a reference to move each frame to a correct place.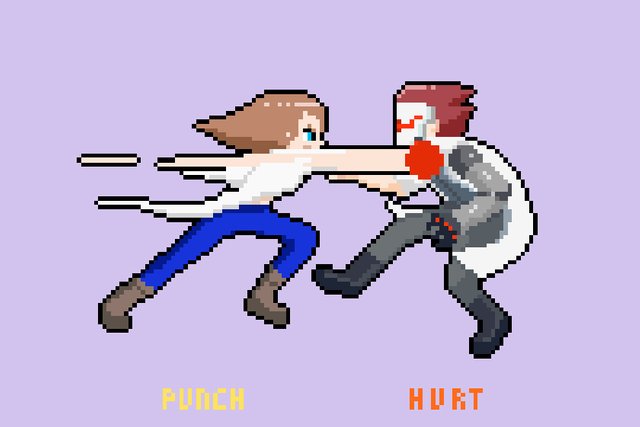 I added the text below each frame to define the action. I also changed the background to just one color, but to add a little drama I changed the color to a more bright one on the frames when hits where conected. Even in the frames where hits are blocked there's a super subtle change of color.
So here's the gif: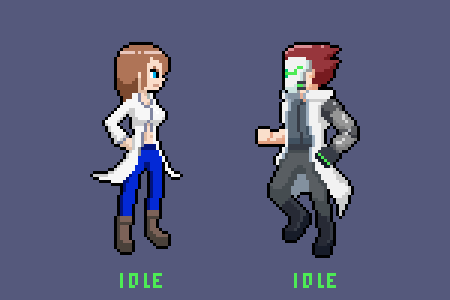 I don't think it will end looking like this when in-game. They have to code how a character will react to interactions, I mean if a hit connects how many frames would last the "hurt" state. Or the throw how long will it be. The dash how fast. The speed of the frames. Also the hit and block fx ought to be different etc...
But here's a bigger version: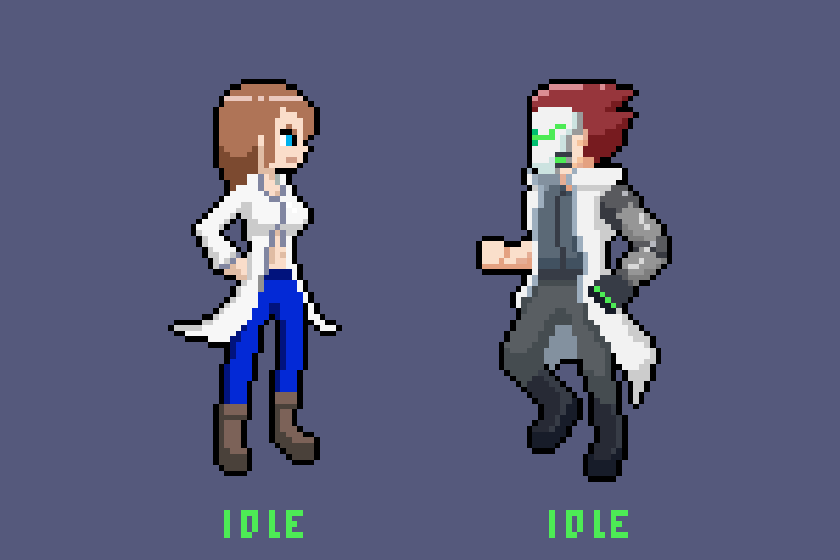 Been a long day but was fun... I actually made another gif with a few more moves, but they seem too flat without fx, and I am to wearied to pull them off. But here's the gif wth: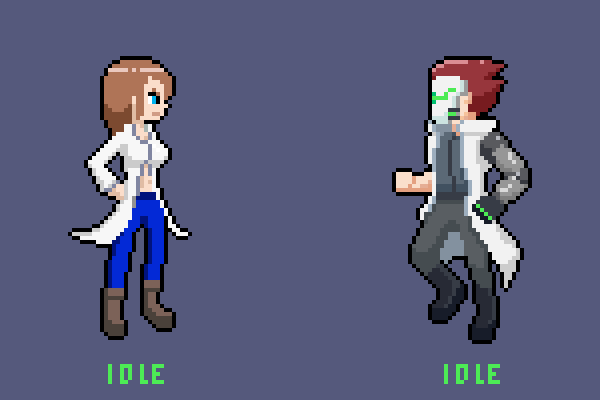 c ya next post...
The videogame Alternate Space is developed by Sodium Games