Alternate Space First Characters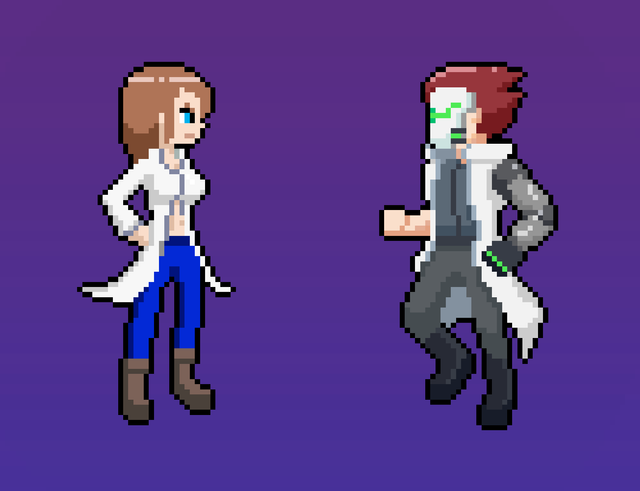 These two are the "base" characters of the game, I actually don't know much of the story I've been only refining the art the devs already had.
There are two characters, a girl named loz and a guy with a mask and a cybernetic arm (I think) called zer.
I started sketching loz and tried to establish from where I was going to start.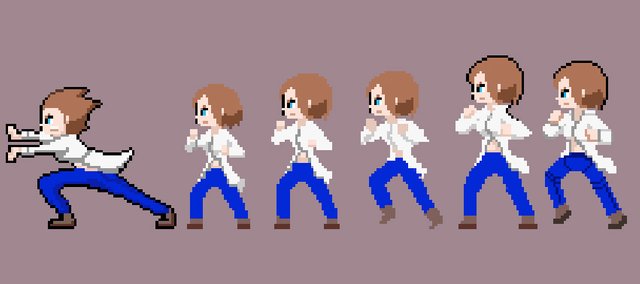 The one with the hadouken pose is a test I made for the devs. I started from it. Then I ended with this design: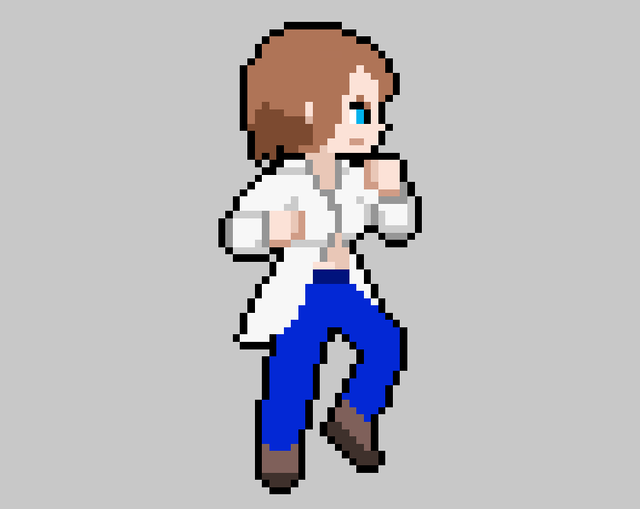 Took those proportions and made the character zer. Then I made a little animation of the idle stance for both: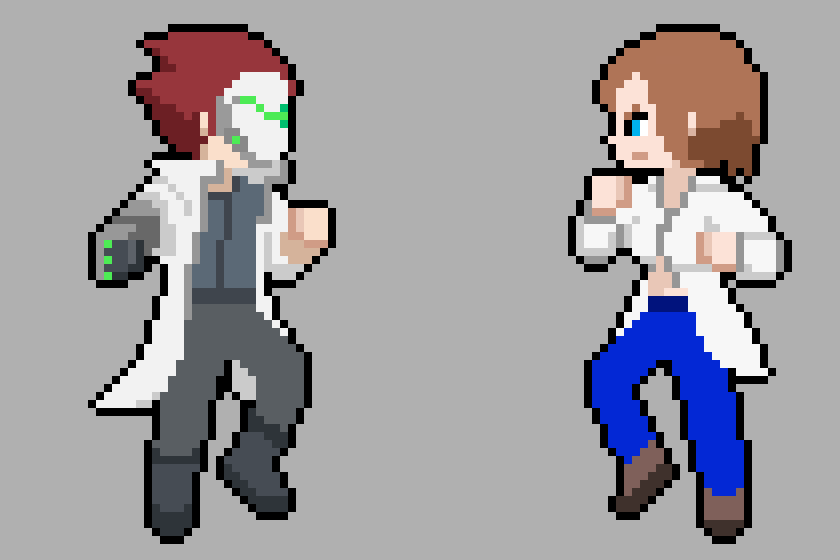 A little not centered wahahahaa. They're supposed to be floating in near zero gravity that's why they ondulate in the air. The devs told me they needed proportions more regular... not so chibi. Failed to see that cuz I was so excited about the animation.
(;⌣̀_⌣́) - sorry pedorry
So I tried various proportions, first these: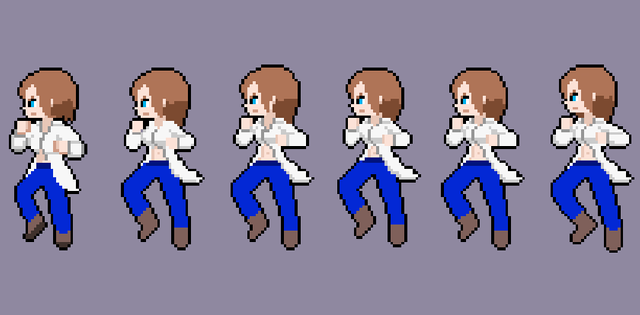 I was so subtle that it felt they were the same as the first. So I tried these exhibitionist mannequins:

From those came to these: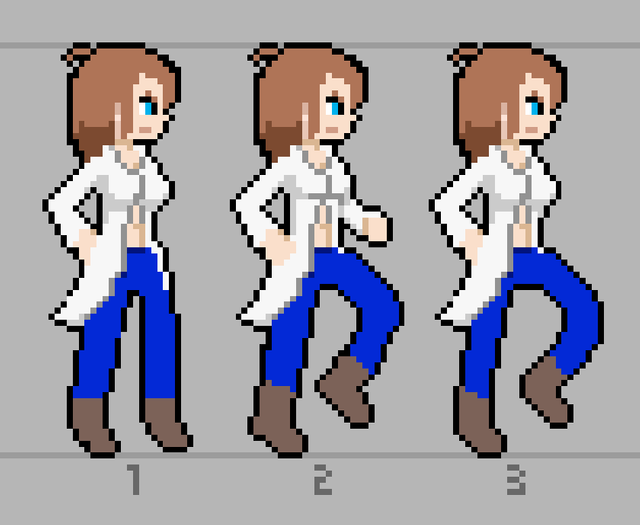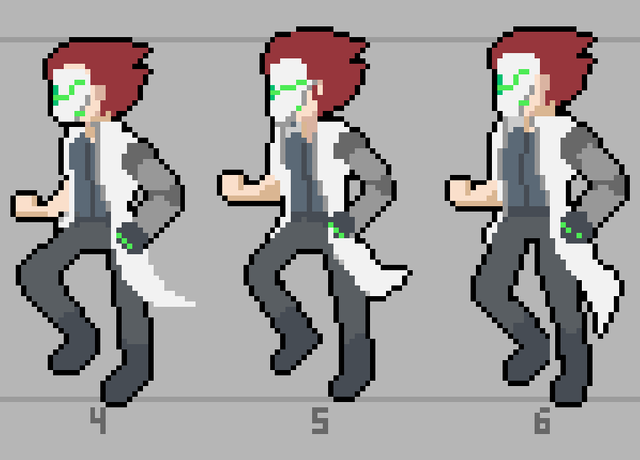 Had to stick to the original art's pose. I tried a few things for loz's hair while working on the idle animation: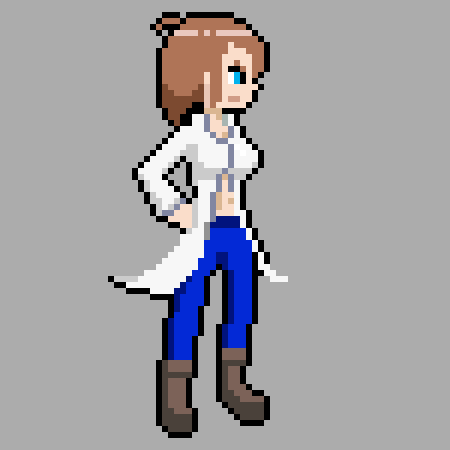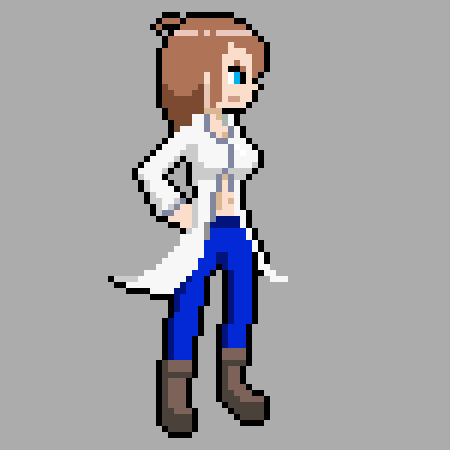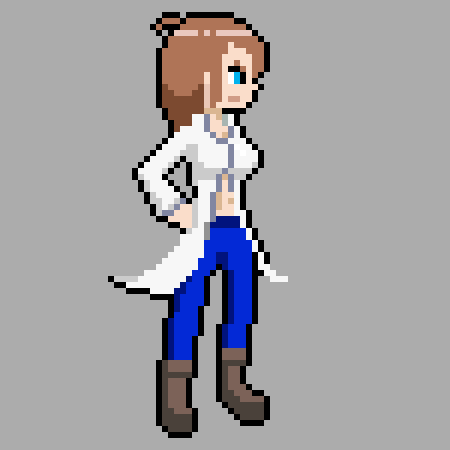 But at the end these were the final designs + idle animations:
Loz: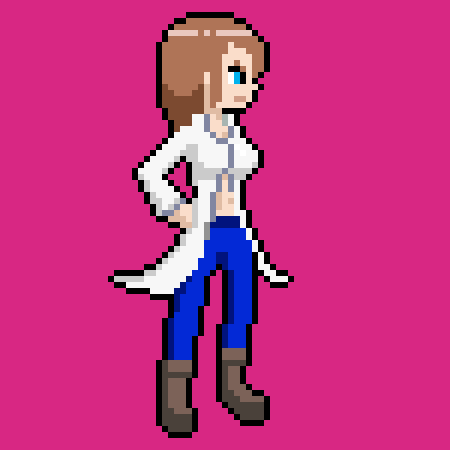 Zer: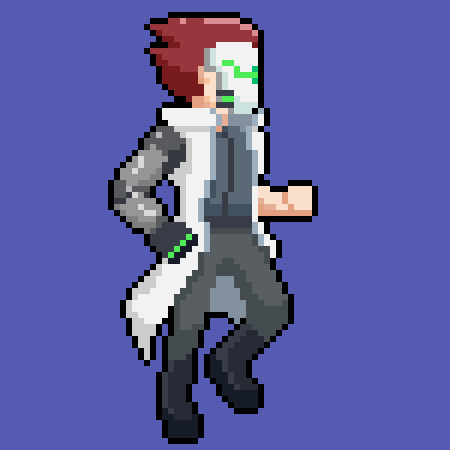 So that's the story, I'd like to write about the animations, but the post would be too long. Perhaps for other post I'll detail a punch or kick animation process.
It's been a ride to animate. I never thought I would/could do it. Funny thing is when I was a kid I wanted to do animation. You know when people ask you "wha u wanna be when u grow up?"... Now I'm kind of a subversive mainstream hypocrisy culture hater, hate that there's nearly no reason/logic involved in the way we live/behave. Absurd after absurd. So now I need to work in sending a good message in this mess age we live in and not just entertain people through art hahaha. I'm that naive. But stubborn. And honest. Though it will have to be through personal projects cuz this is worko.
I'll tease you a panch-kikk gif: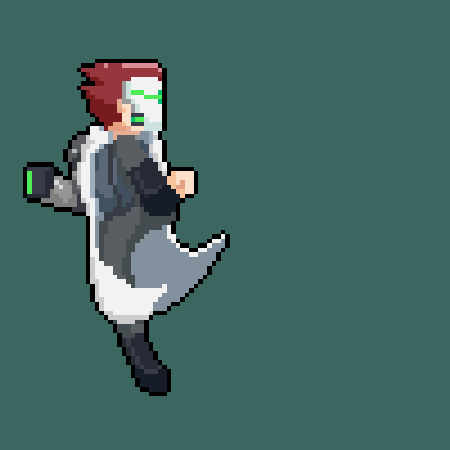 Don't mind the typos and grammatical failures.
All images belong to Sodium Games. All rights reserved.