"Alternate Space" is a game developed by Sodium Games in which I'm participating with art. Is a fighting -in low gravity- game with a pixel art oriented aesthetics. I'll be posting some of the work I've been making for this game here, first the logo: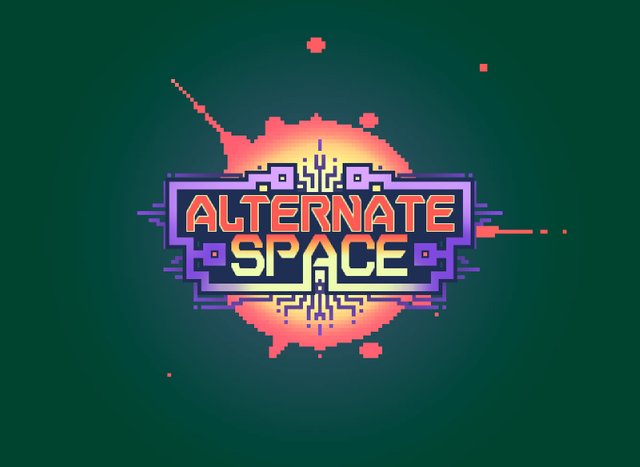 This is the final logo. But it was not always like this. At the beginning...
I started making some super low res fonts.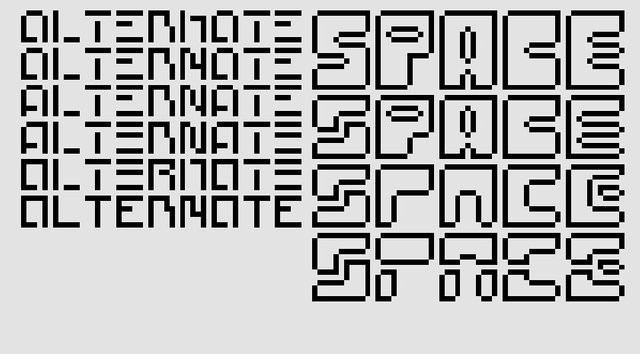 Are those legible?
Then I sketched some rough ideas. This was the first batch: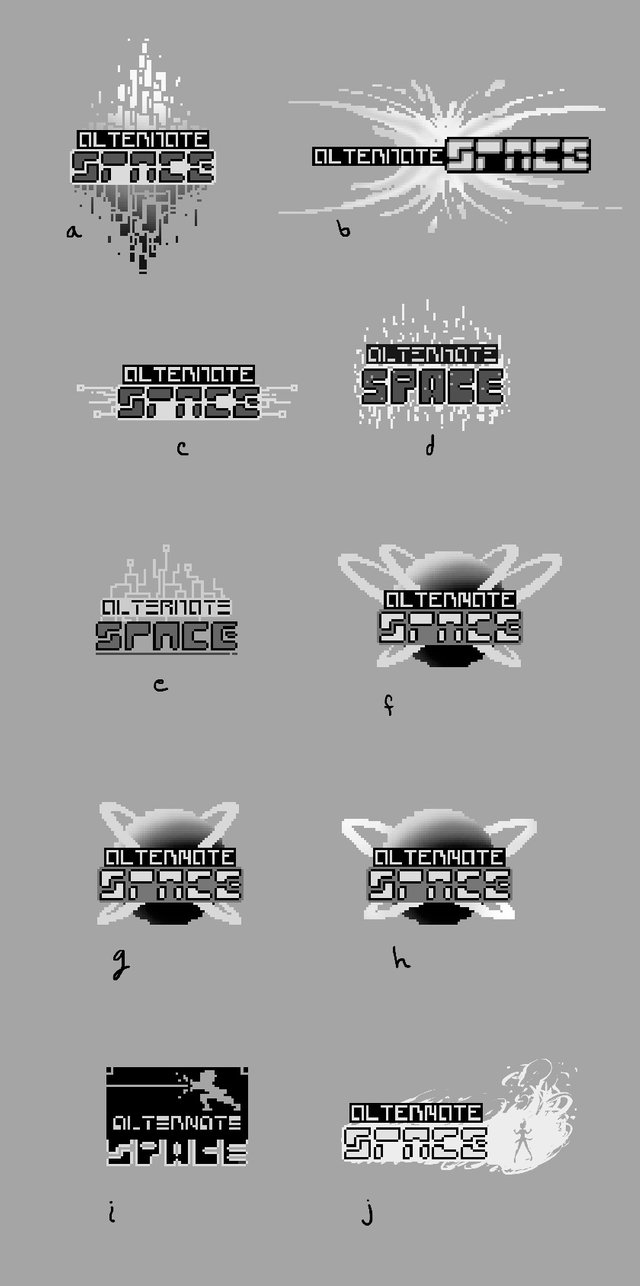 They asked for some polishing and animation proposals for the logo's background. This came up: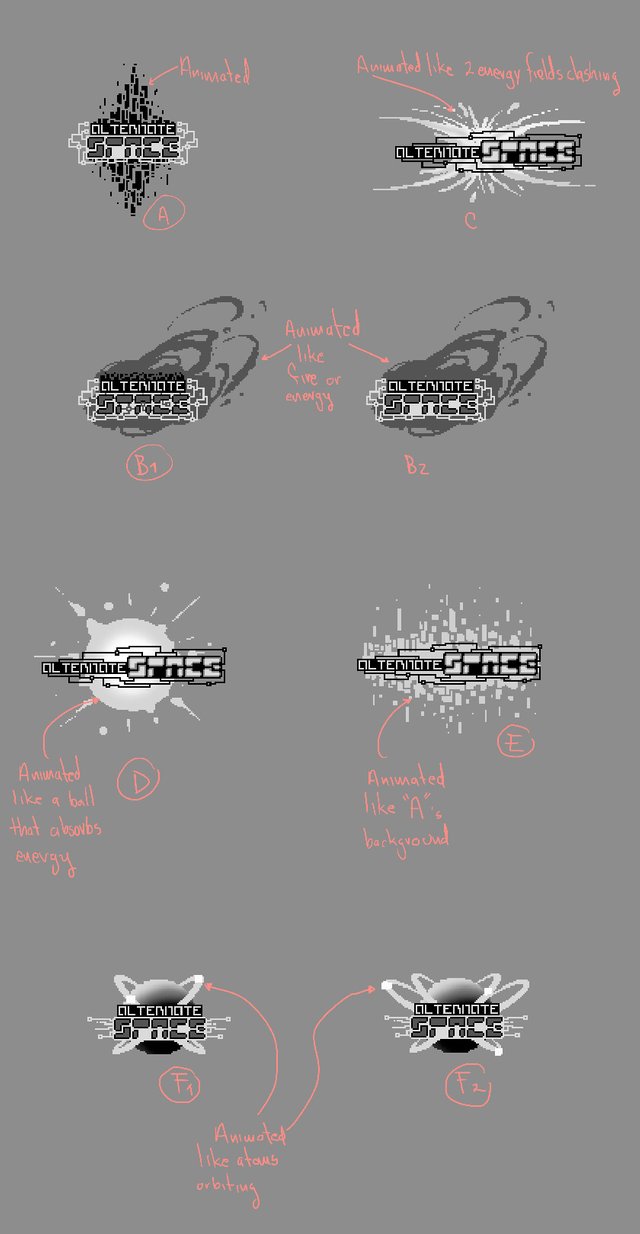 They liked "D" proposal. I tried then various color schemes and font variations: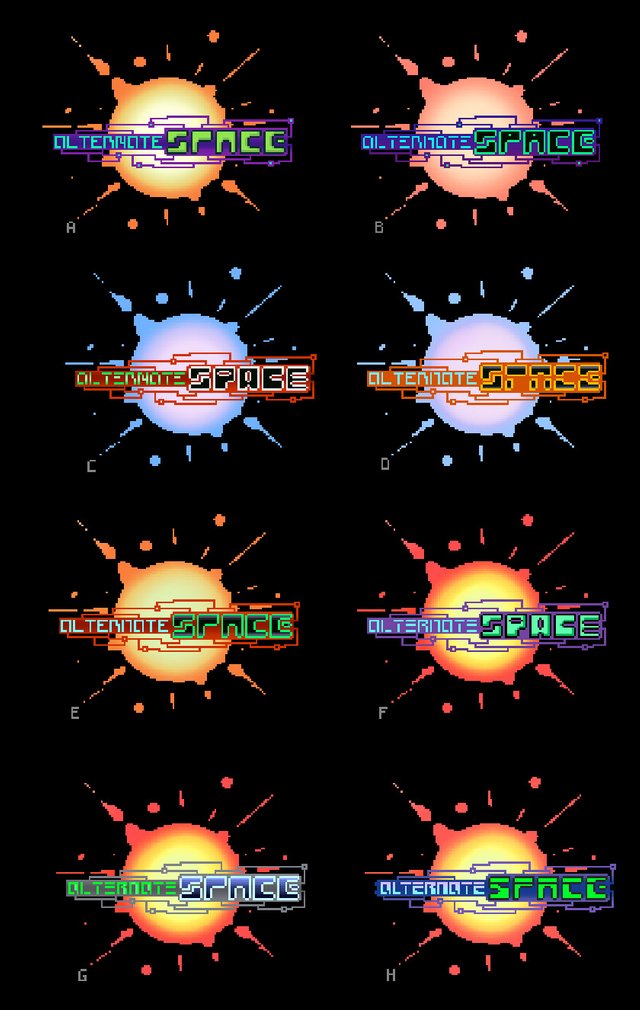 Then tried text stacked vertically and some motifs variation to see how it looked: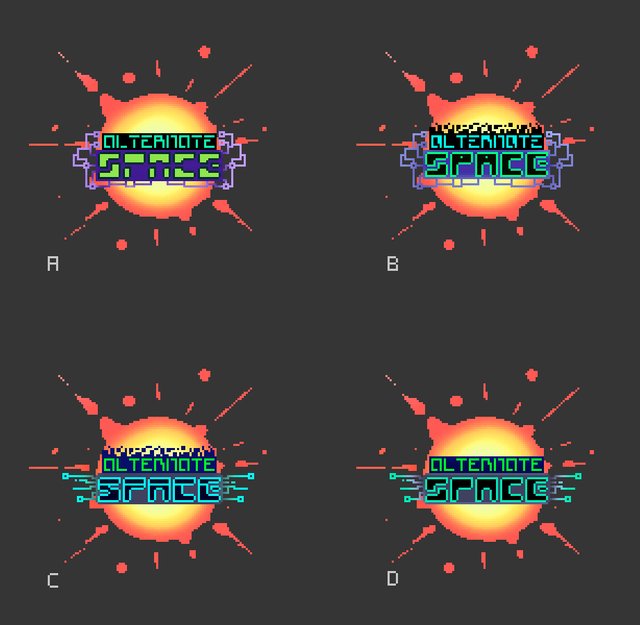 Sadly (for me) they preferred other font instead of the pixel artsy one. So I went and work on integrating the font.
Also try some other variations and approaches: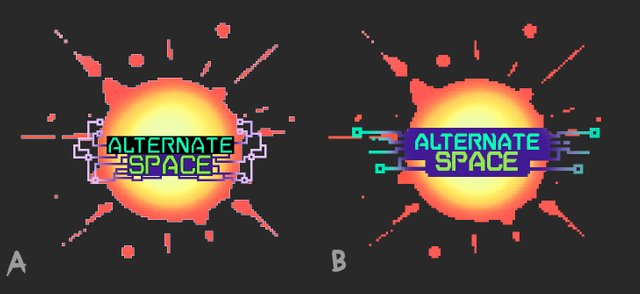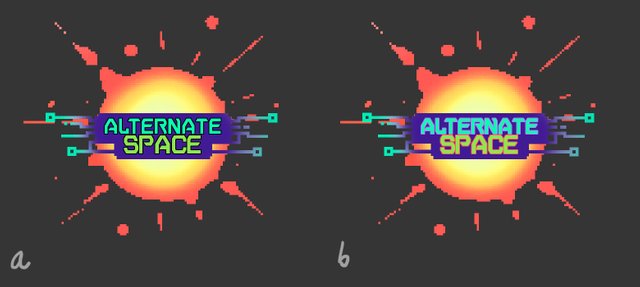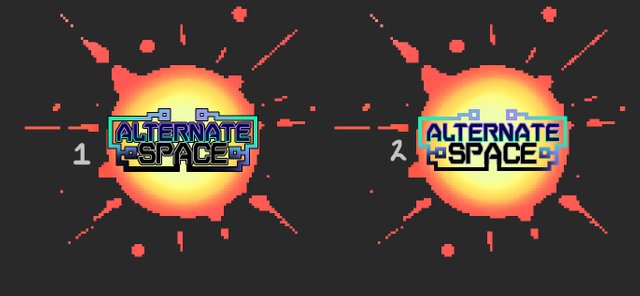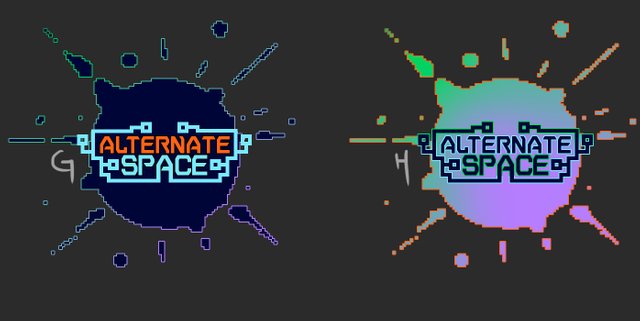 I'm kind of stubborn so I send a proposal for pixel art fonts. These were almost the finals:


The animation part began: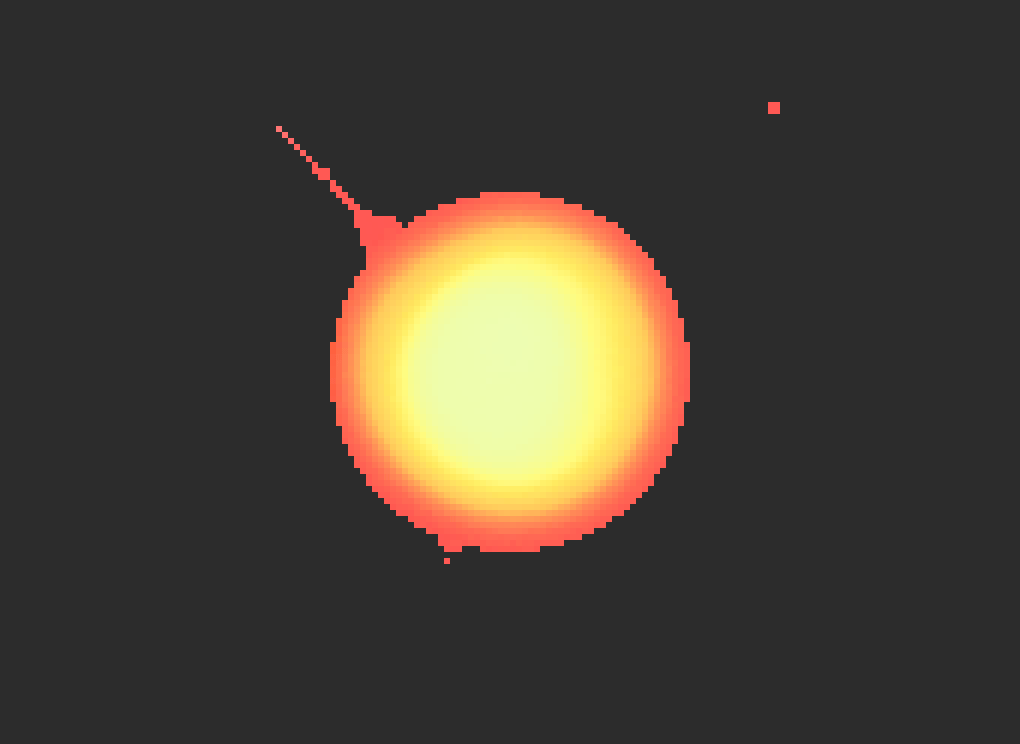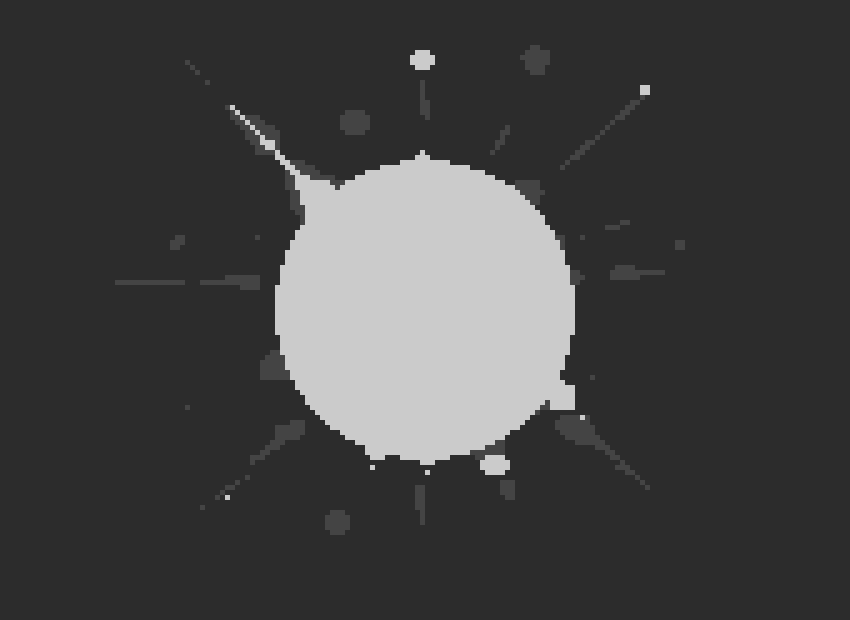 These are the finals:
The one I wished to see: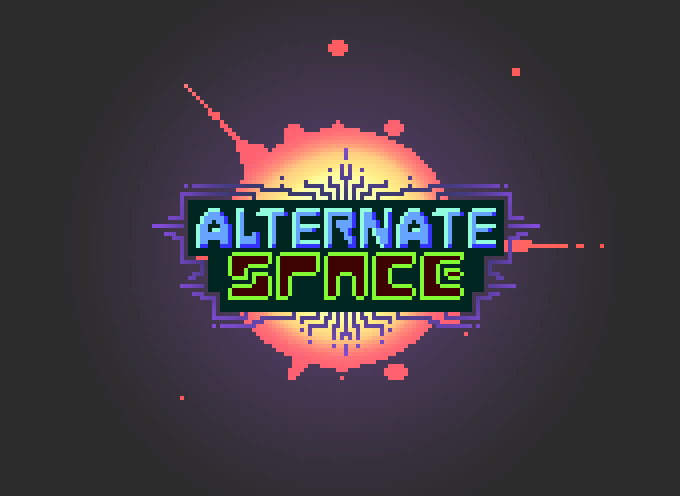 And the final Sodium Games' direction: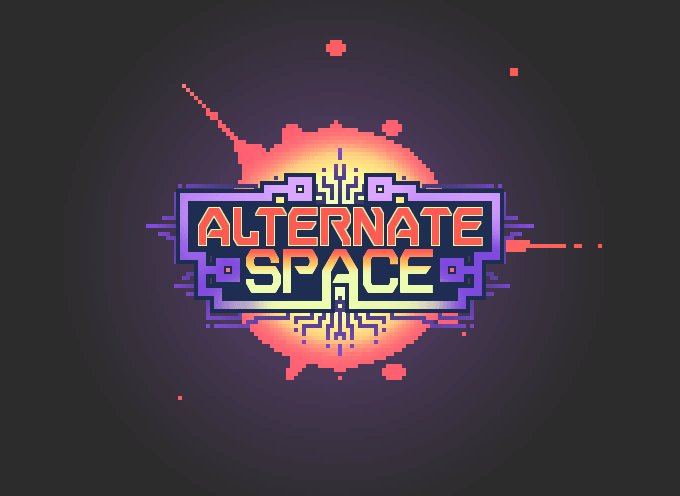 I've been working also in a pair of characters, I redesigned them and animate various moves.
I'll tease you this gif with the idle stance animation and the punch: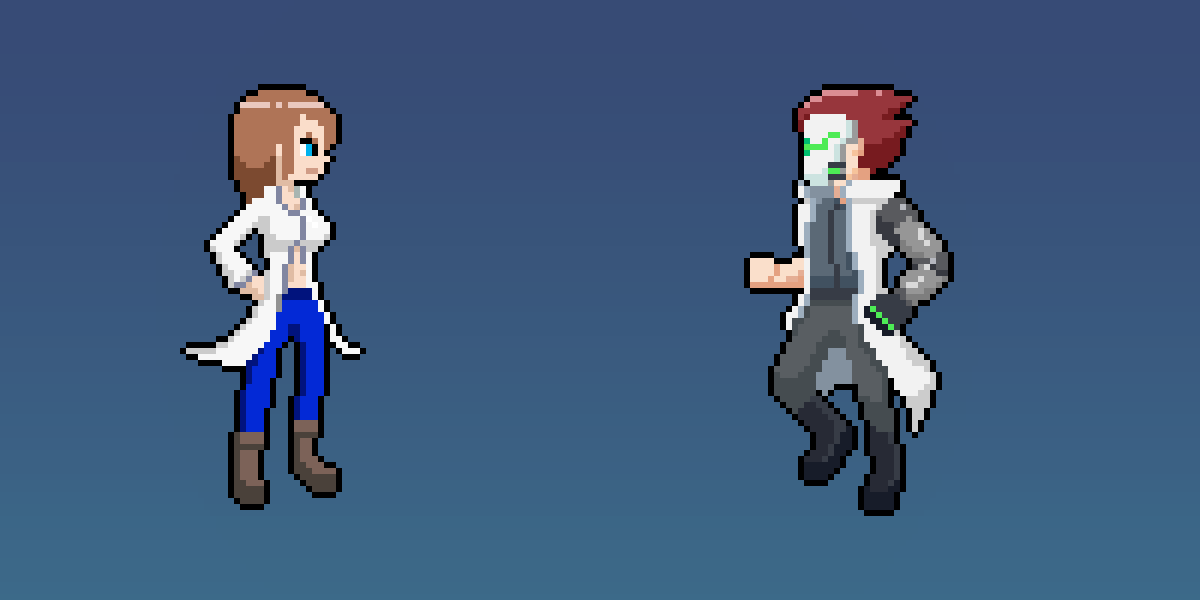 I'll write about the character redesign and the move-set animation in future posts :)
All images belong to Sodium Games. All rights reserved.