A showcase of quality artists on Steemit - Jewellery, Painting, Leather and Metalwork..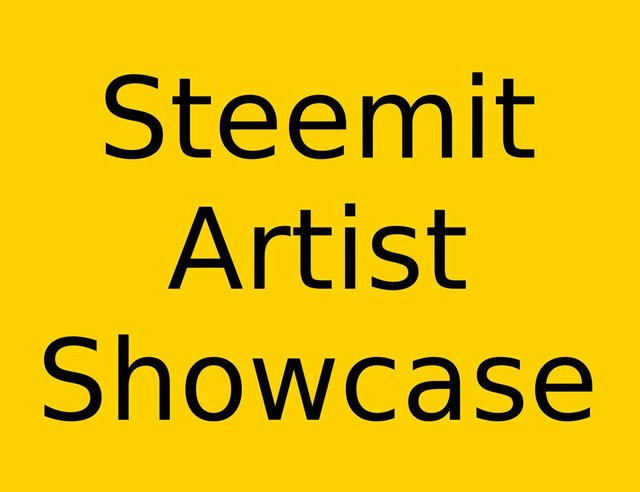 I've been meaning to write this post for a while but i've only just got round to it. Since joining Steemit at the beginning of January i've managed to connect with loads of artists already and so this post i want to use to showcase some of my favourites.
This list is in no particular order and theres a range of mediums. I hope that you enjoy looking through their work as much as i do and be sure to follow and upvote your favourites as they all deserve more exposure.
---
Up first i'd like to introduce:
Tomek.Biniek.Art - @tomek.biniek.art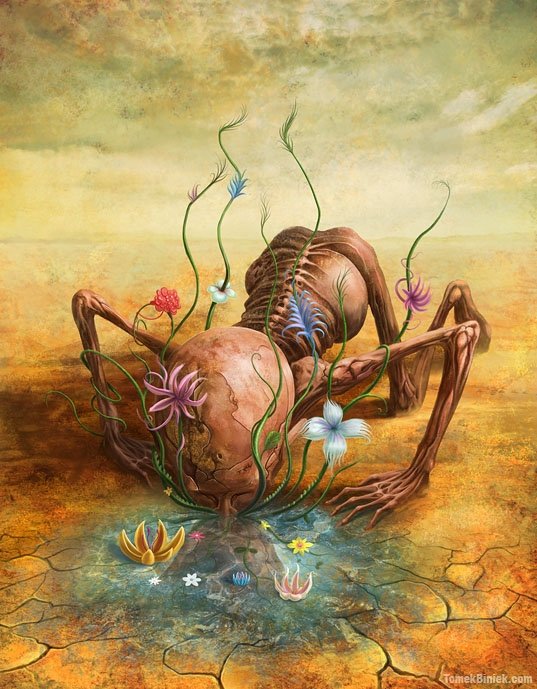 His digital paintings are really unique, they have a slightly creepy dystopian world feel to them and leave me wandering "what the hell was that!" A talented man with a brilliant imagination for sure.
Here's a recent post of his: https://steemit.com/art/@tomek.biniek.art/blum
---
Next up:
voitaksoutache - @voitaksoutache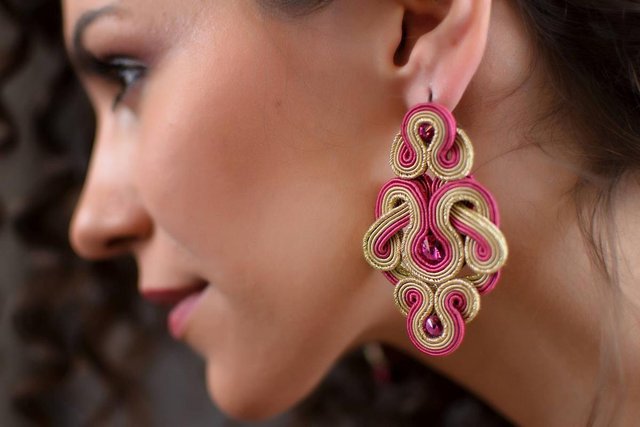 Soutache Jewellery is something i discovered years ago, on pinterest i think, but after marvelling at the designs i forgot what it was called and couldn't for the life of me find any until this ladies work popped up on Steemit. There's a lot of hand stitching going on in this style of jewellery which makes the twisted ribbon designs even more impressive.
Her most recent posts have only been in Polish but the photos are worthy of a look even if you can't read everything: https://steemit.com/polish/@voitaksoutache/sutasz-od-kulis-czyli-czym-tak-naprawde-sie-zajmuje
---
DocSmith - @docsmith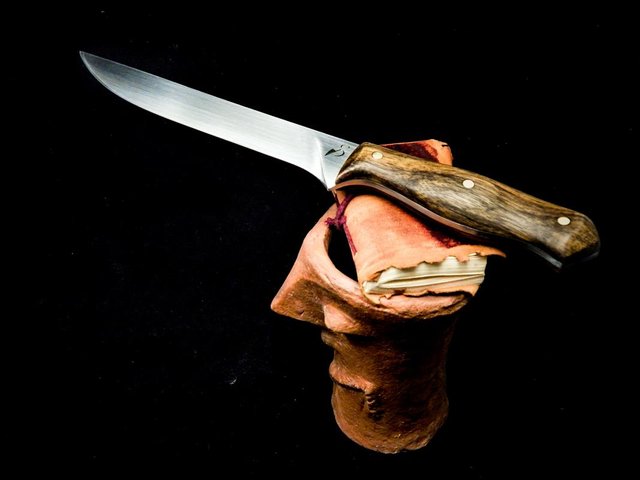 Doc Smith was one of the first people i followed here on Steemit. He has a great talent for knife making.
His posts are generally really informative, and include step by step behind the scenes insight, as well as having good photos.
Also we have discussed doing a possible collaboration piece to auction off here on Steemit, I need to get in touch with him to see if this is still happening but its safe to say i'm excited about the opportunity to wrap one of his blades!
Heres a recent post: https://steemit.com/life/@docsmith/knives-handmade-101-8-how-to-spot-a-real-deal
---
Dirty Hippie Designs - @dirtyhippie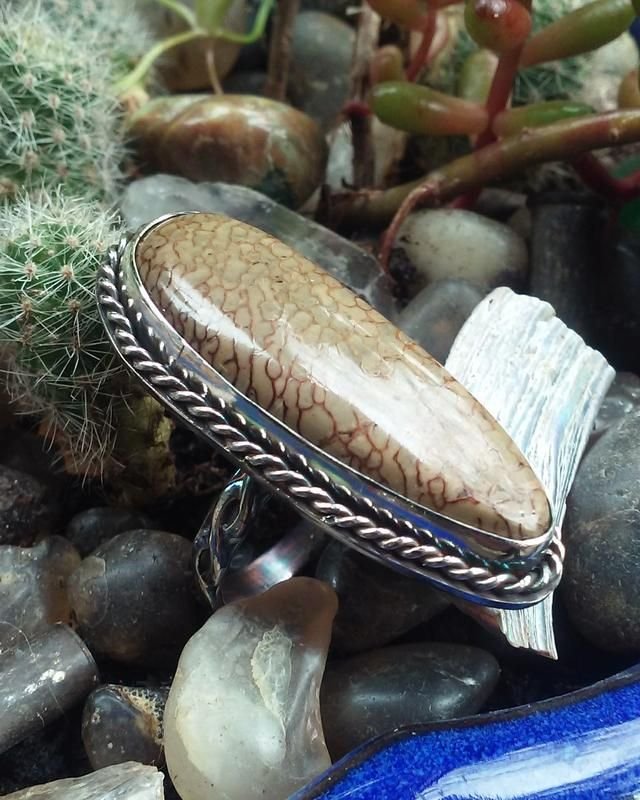 This guy posts a bit of everything but i originally followed him for his posts on lapidary and jewellery. This photo (above) is a piece he made using petrified whalebone! He clearly loves what he does which shows in the posts he puts out. Always plenty of different angled photos of his rocks too which satisfies even the most curious.
https://steemit.com/geology/@dirtyhippie/an-opal-of-a-different-color
---
Armadilloman - @armadilloman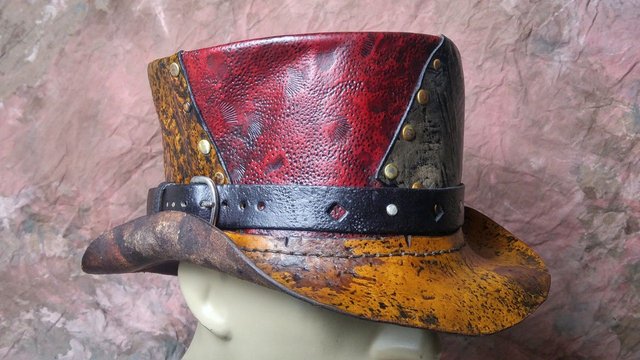 Armadilloman makes some killer leather items. They have a kinda post-apocalyptic mad max look to them which i love. He also includes posts breaking down the making and dying process which are always engaging.
https://steemit.com/art/@armadilloman/how-i-make-a-hand-colored-low-crown-burning-man-leather-top-hat-an-armadilloman-photo-blog
---
Then there's the AnarchoJeweler...
Molly Moonshine - @Anarchojeweler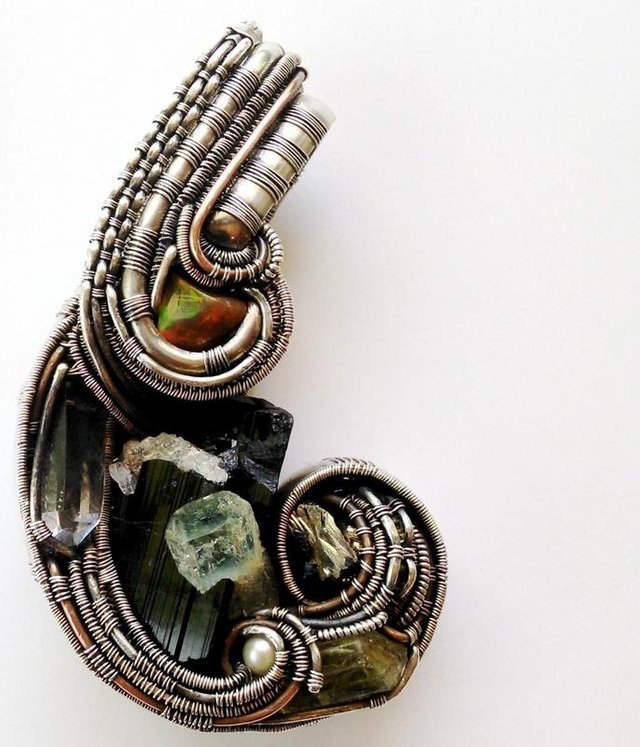 Now i've trawled Steemit for all the wire wrappers i could find and i'm yet to find one that tops this ladies work.(sorry everyone else!) Her work is absolutely beautiful i can't big it up enough. The unique designs and flow to each piece make them truly wearable works of art.
This recent post of hers is the perfect example of what i think a steemit post should be like. Perfect photos, informative and well written, it deserves loads of attention:
https://steemit.com/art/@anarchojeweler/gemstone-musings-molecular-creations-by-hand-and-earth-d165b21eea6a6
---
Finally a bit of a wildcard:
Danny Shine - @dannyshine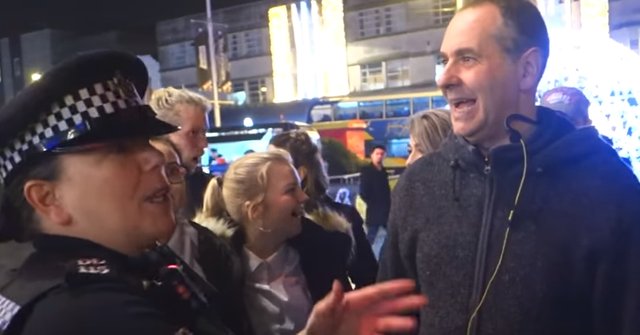 I discovered Dannys performances on youtube years ago and kept coming back to his channel to see what mischief he had been up to and im pleased to see he is still at it.
I'd describe his work as simply 'Public discourse'. He goes out on public (or supposed private!) land with a megaphone and gets some brilliant 'Cannot Compute' responses from onlookers, passerbys, private authorites and the police. I'm not good enough with words to describe it properly so just watch some of his videos and remember to question everything! He more recently got into promoting Steemit which is how i actually found this site so thanks for the tip Danny.
https://steemit.com/anarchy/@dannyshine/everything-is-ok-westminster-sandwich
---
So that is a few of my favourite artists currently on Steemit. I've really enjoyed curating and I hope this post has introduced you to some new creatives, perhaps in fields you wouldn't normally explore. It would be great if others were to create similar showcase posts as it can be tough finding quality posts and users on here sometimes as the inevitable waves of spam fills up the feed!
I would like to do more of these posts in the future so if you or someone you follow is creating quality artwork please post a link in the comments, Till next time...