One of these titles where I struggle with the translation. In German its quite simple... the bird's name. "Glanzschnabeltukan". Deepl suggests "shiny-billed Toucan". Close enough?
Just realizing, that its been some 8 month ago, when I first told the story of how I met Mr. Schindler and how he became a very important collector and later a good friend.
This is one of the earlier paintings in his collection. He fell in love with it at first sight so to speak. Plus he always had a good eye when it came to seeing, when I was trying something new. The toucan was one of the first pieces where I played with transparencies in reverse glass paintings. It isn't as refined as later works with different grades of transparency... here the glass is either transparent or not. One can see the background is set back about 1cm by the shadow of the frame.
And of course there are some heels and wheels 😎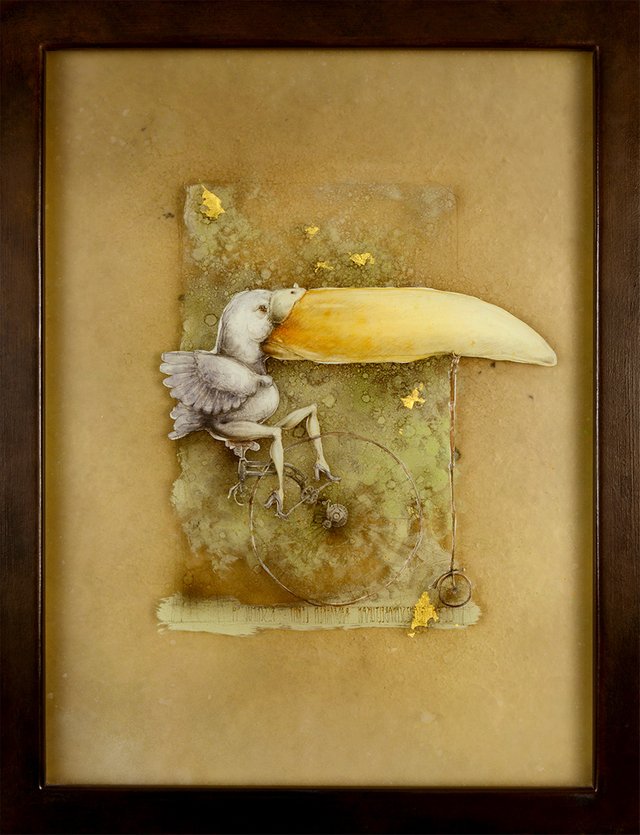 ---
I enjoy reading your comments!
❤
If you like my work, of course I appreciate your upvotes and resteems


All photos/scans by me of my own artwork done in my special technique as introduced in What is Hinterglas?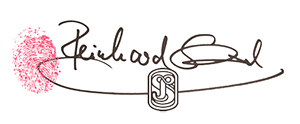 See more of my work on BeScouted