Saturday Morning Drawing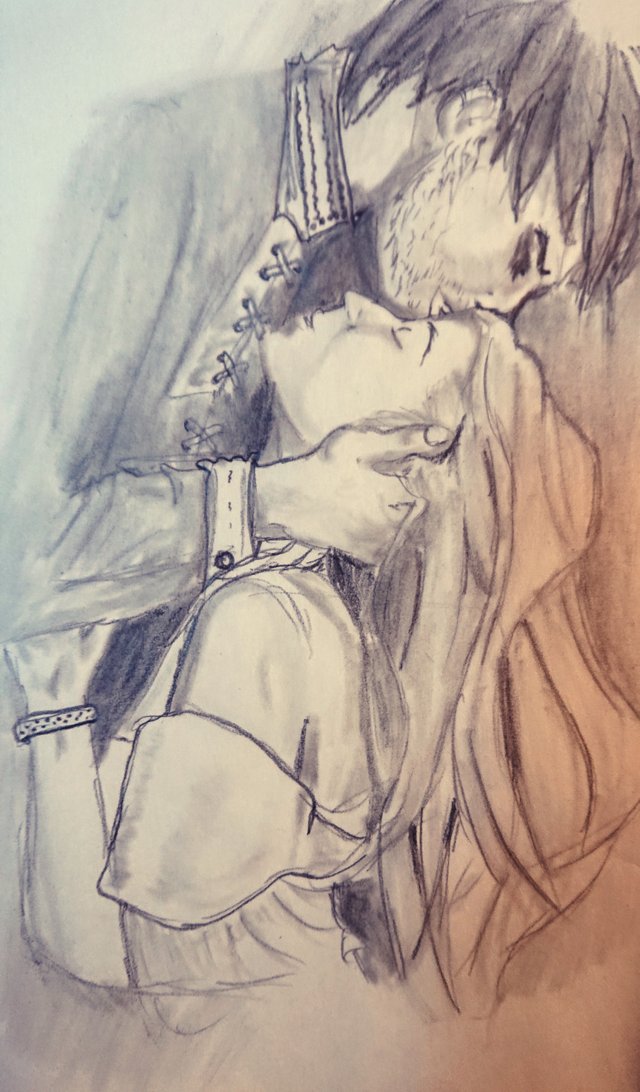 A big difference between weekdays and the weekend is time. So this morning I could actually take more time to draw while watching cartoons and the kids (or should I say the cartoon with the kids...). I only had a pencil and a smudgy within reach so it gave me an idea, besides I have to practice . So here are some if the steps I did :
The basic sketch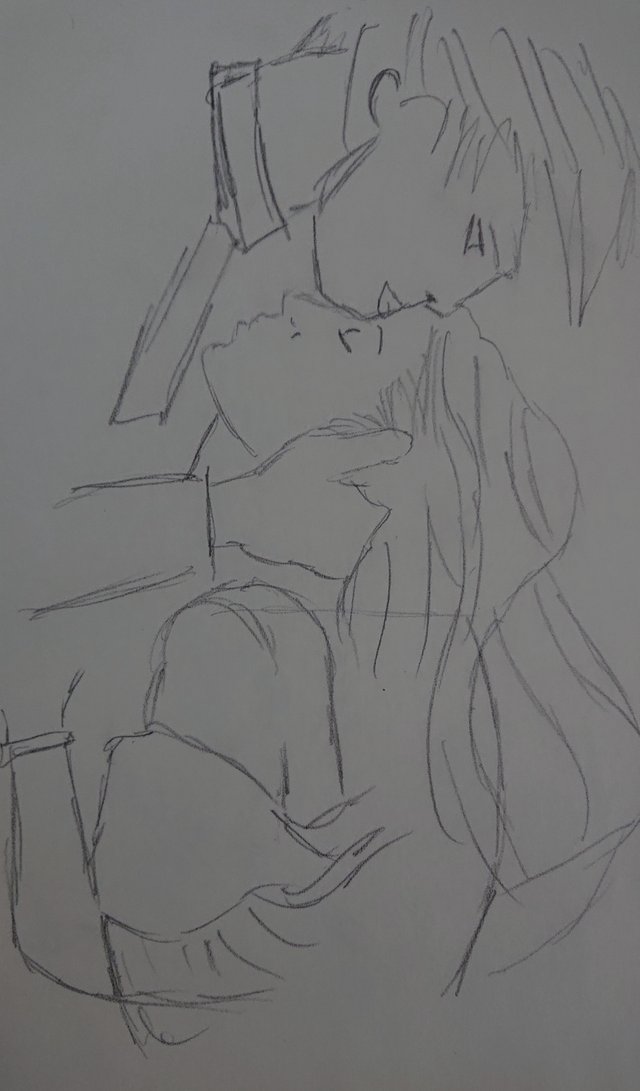 Slowly adding some details and shadows to be smudge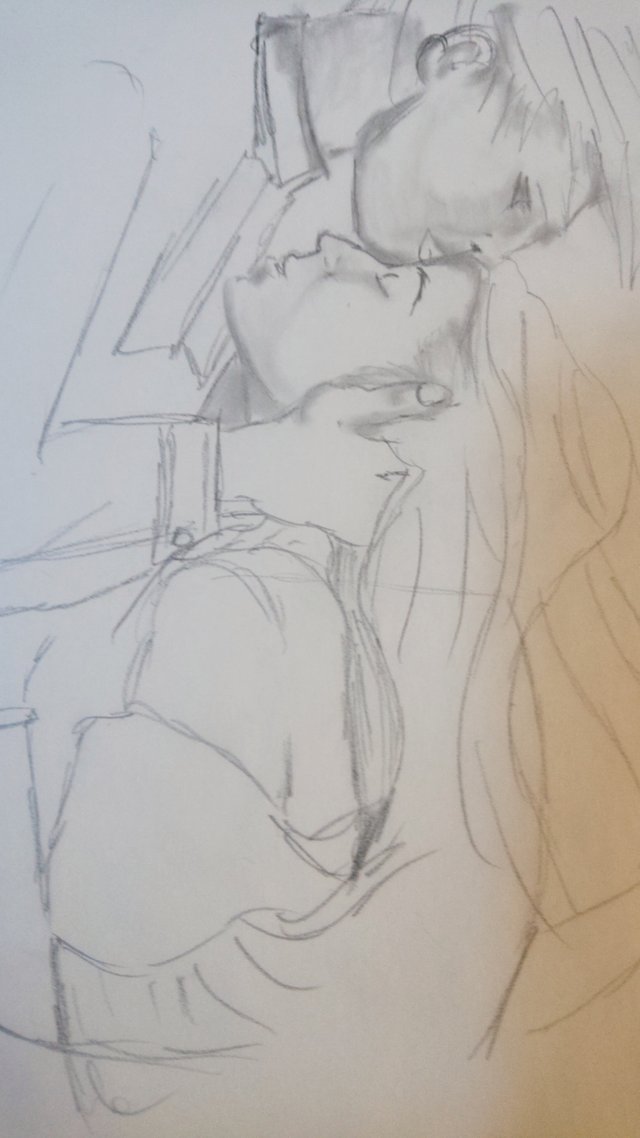 A little more...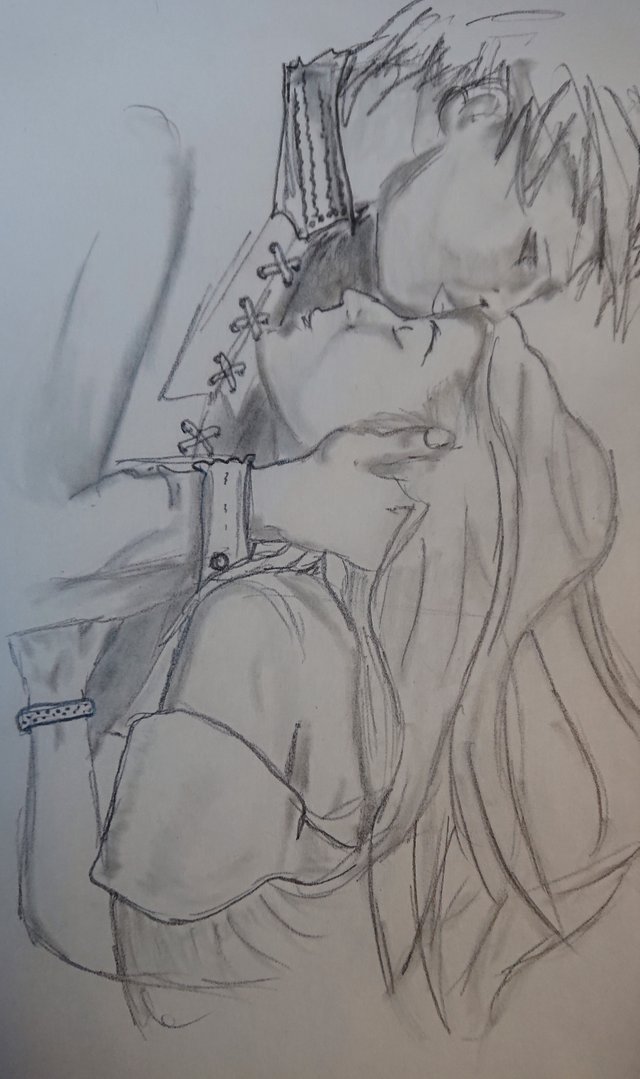 ...a little more...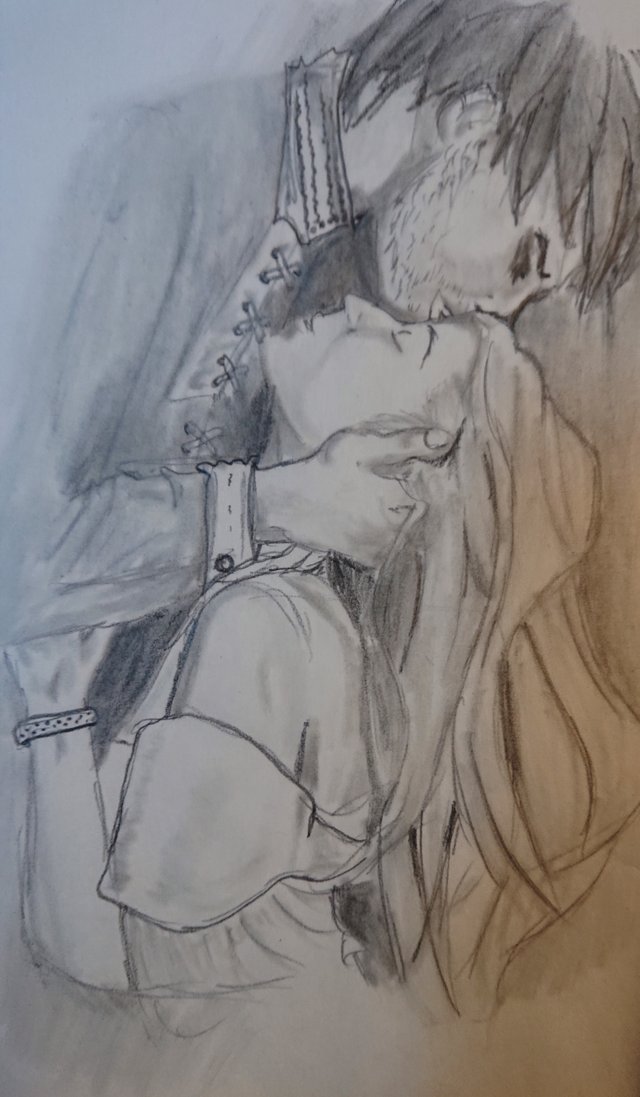 Voilà!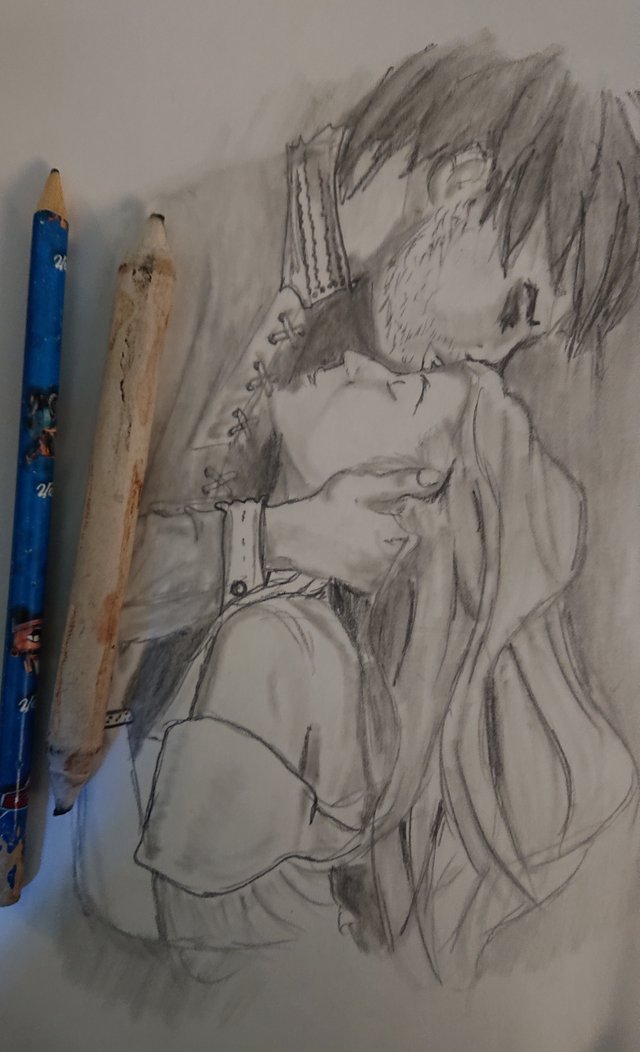 Une petite touche de romance. Hope you guys enjoyed, thanks for the view