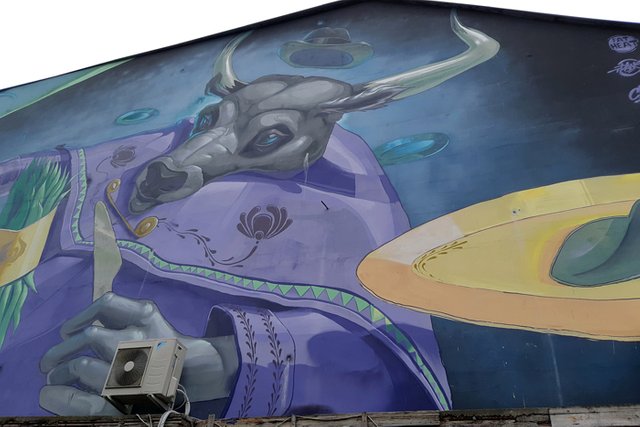 Last month I spent 4 days in Budapest where I stayed in the Jewish Quarter. That is the smallest of all the districts in Budapest, but it's the one with the highest population density. An interesting area with a lot of street art, graffiti, ruin bars, street food and interesting small shops and cafees.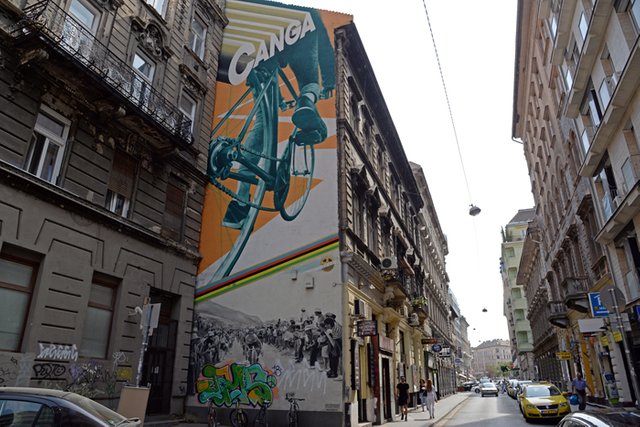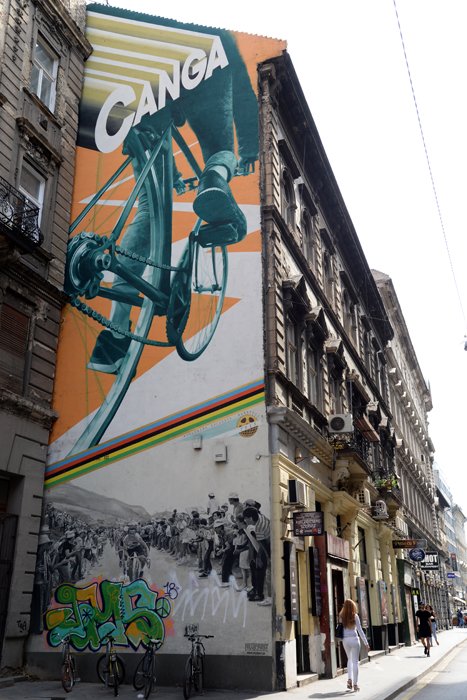 This area might have the highest number of street art in the city! We did a lot of walking up and down the streets. Almost every street revealed gorgeous street art. I noticed that many of the mural are inspired by Hungarian history and historical events. Exploring the street art in Budapest is also an exploration of the city's culture and history. Hungarian history does go a thousand years back and has a culture which has been influenced by different civilizations and empires.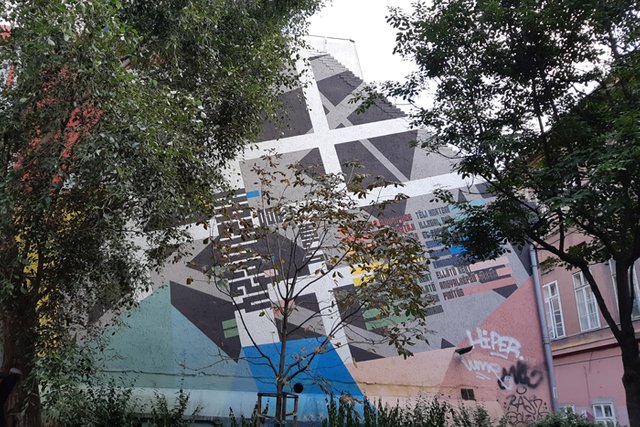 Sunrise or Sunset
The title of this piece is «sunrise or sunset». It is found right in the heart of the party district. It is a map giving suggestions of what the area has to offer. Both day and night. Not so easy to see the details because of the trees though.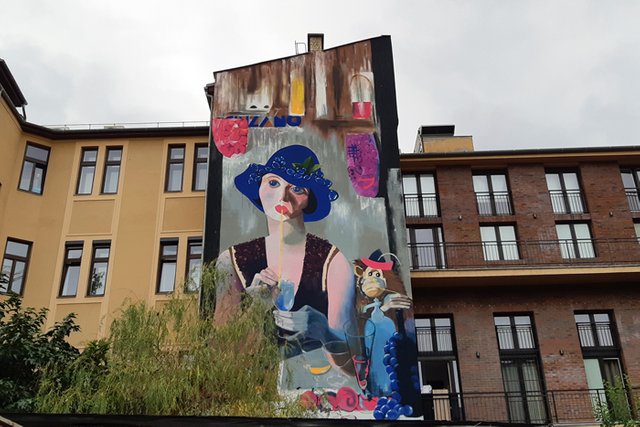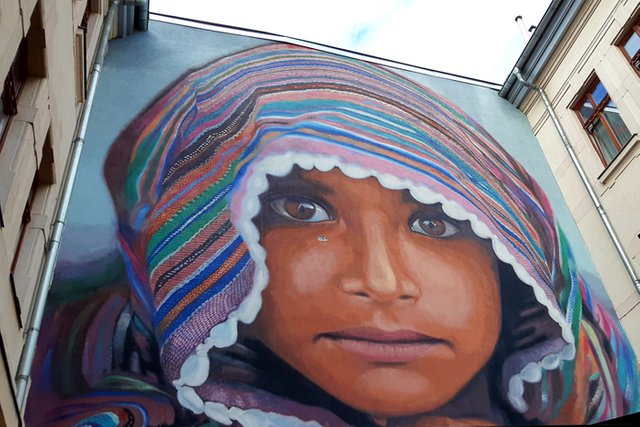 Refuge
The image of a refugee girl to draw attention to the plight of refugees around the world. It was created in 2014 for the World Refugee Day and has a slogan: «1 family torn apart by war is too many». It was created in calaboration with UNHCR. It is one my favourites.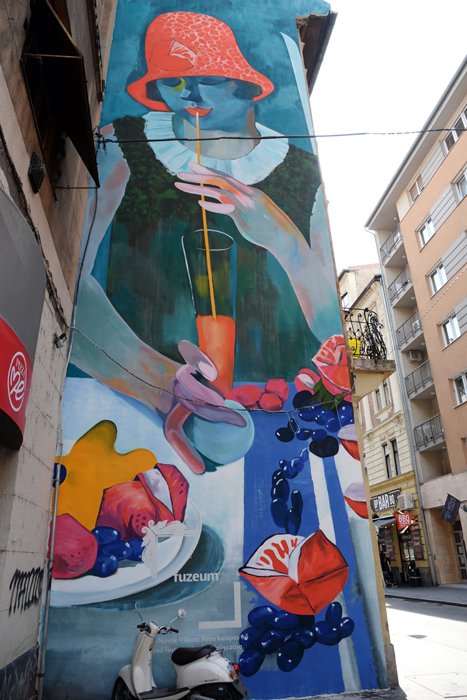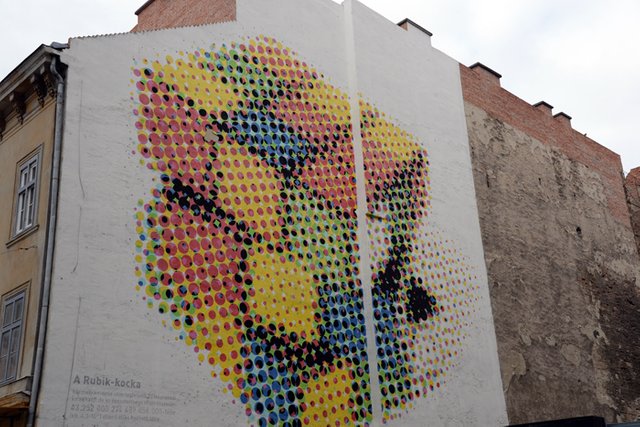 Rubik's Cube
This cube must have entertained millions of people over the years. It was a Hungarian named Erno Rubic who invented the cube. «There is allways a solution – and not jus one» - just like the cube.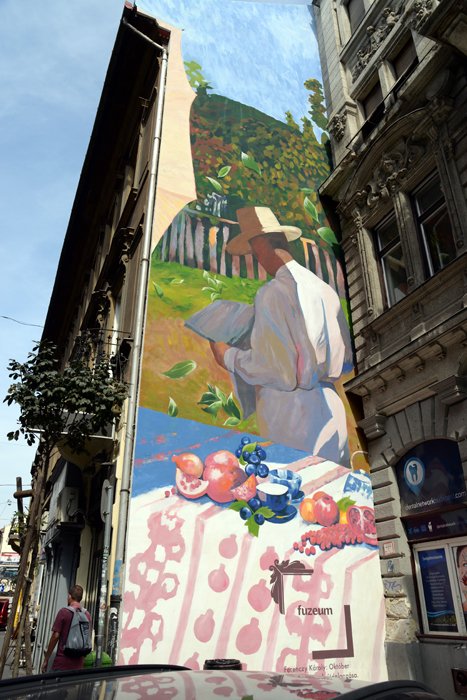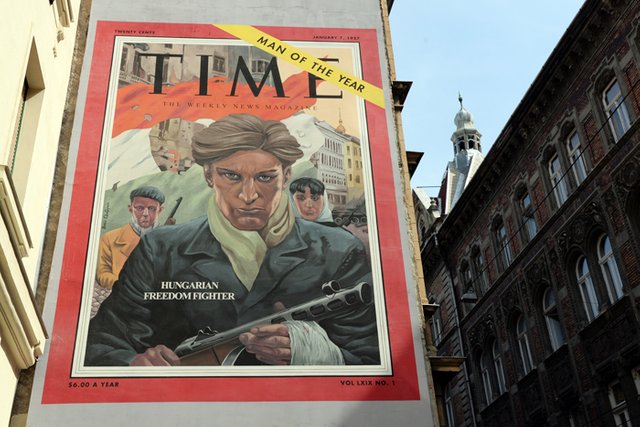 Man of the Year
I have allready posted this one before, but it's one of my favorites and one of the murals depicting a historical event. This mural vas painted in 2016, exactly 60 year after the publication in Times Magazine. It's a copy of the Boris Chaliapin's famous Time Magazine cover from the uprising in 1956. This freedom fighter is representing the heroes of the Hungarian Revolution. Since 1945 Hungary had been under Russian control. But on October 23rd 1956 the people took to the streets in an uprising against the Russian control and communism. They did not manage to overthrow the Russians. Even they didn't succeed in that attempt, they won some reforms that left them with liberalism in some cases.
Many ot the murals are done by Neopaint – one of the first organizations to bring street art to town. In resent years the Színes Város project who invites artists to create new murals every year. There are murals to be found in some of the other districts as well, but I will have to wait until next time I visit Budapest. Then I will check them out.
You can check them out here:  https://neopaint.hu/#!/?project=rubik-2
If you want to see another couple of historical inspired street art you can check:
STREET ART #45 - historical inspired street art in Budapest (Hungary)
Please do follow if you want to keep up with my next street art. Any upvotes or resteems are hugely appreciated!
Latest street art post, check out :
STREET ART #49 – The remains of an old factory has now become an outdoor galleri (Denmark)
U.J
Kristiansand, Norway
All the photoes are mine, Ulla Jensen (flickr, Instagram and facebook)
[//]:# (!steemitworldmap 47.501793 lat 19.029091 long STREET ART #50 – The Jewish Quarter in Budapest (Hungary) d3scr)
Read about us? // Main page!
Latest content: Travel, Art, Food, Article, Poetry