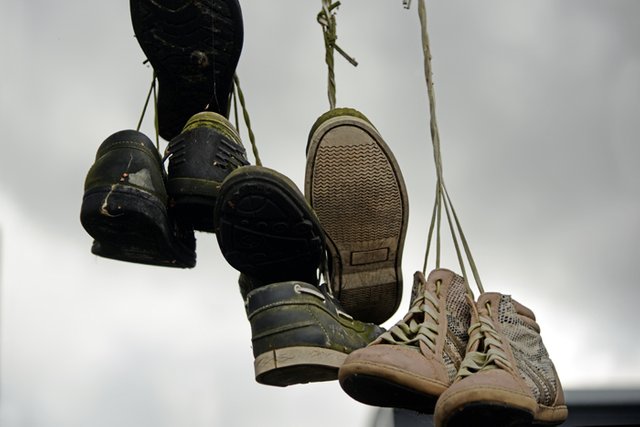 Aalborg is one of the larger cities in Denmark. Located by the fjord named Limfjorden. The fjord divides the city into two halves. Just a few kilometers outside the city center you will find a little community named Fjordbyen - a " city within the city".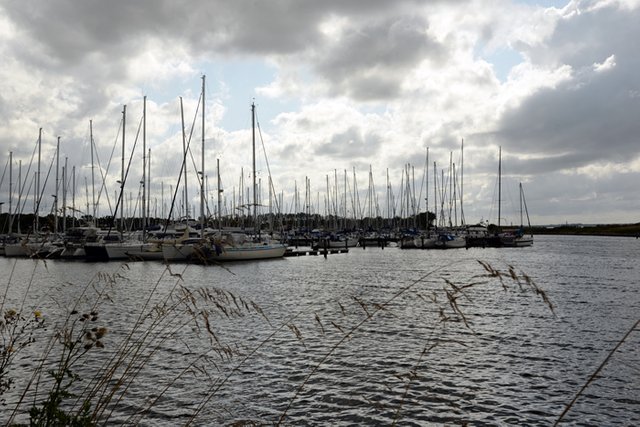 In Fjordbyen there are maybe around a hundred houses.This is a place where the unemployed lives side by side with the wealthy businessman. Where a bike is parked next to a BMW. This community is characterized by diversity and spaciousness. It's a place for those who do not find themselves in society with their demands, laws and regulations. They have their own rules and they have a community despite their differences. What started out as a place with small fishing sheds has become a place with houses in the million-class. (Danish Kroner)
Each year in August we have a family gathering in Aalborg. One of my sisters is living by Limfjorden about a kilometer from Fjordbyen. When having the family gathering this year, we met at her place and this year we took a walk through this little place.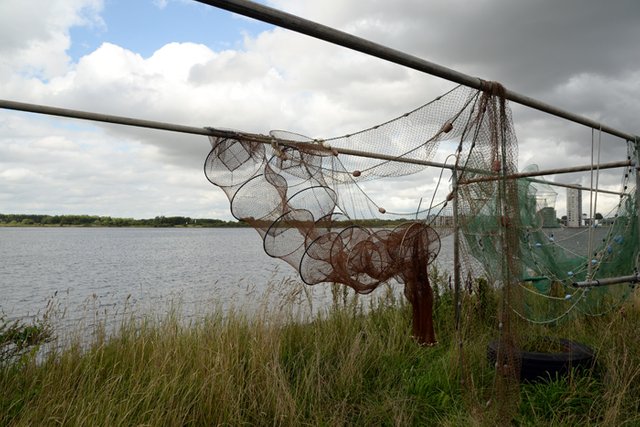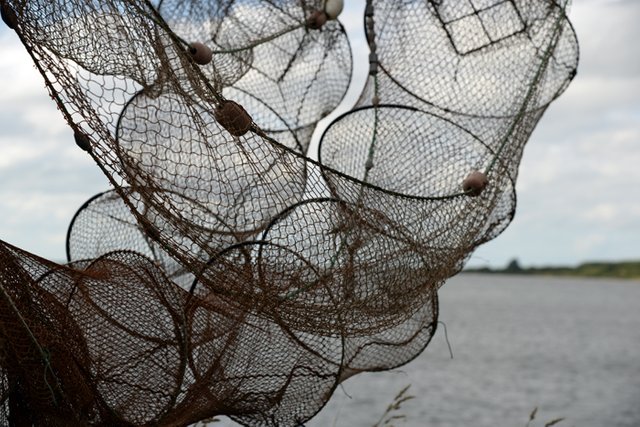 The story behind Fjordbyen
The background for Fjordbyen's existence started sometime in the 1930s. It was a time of unemployment and poor economy. Many had to supplement the diet with fish. They set up small fishing sheds for storing the fishing gear. Many lived here from early spring until the frost sat in. The fact that they sat up their sheds here by Limfjorden was the beginning of what would later be called Fjordbyen.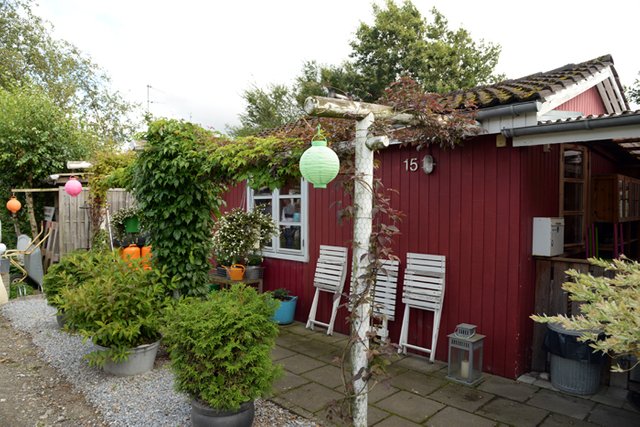 In the 1980s there were some changes for the people who lived here. They had to move just a few hundred meters to an area that was previously a waste site. But there were already some sheds here from before. Everyone who moved got 90 square meters each and Fjordbyen was a reality. The number of recreational fishermen who lived here went down, but many other types settled in here.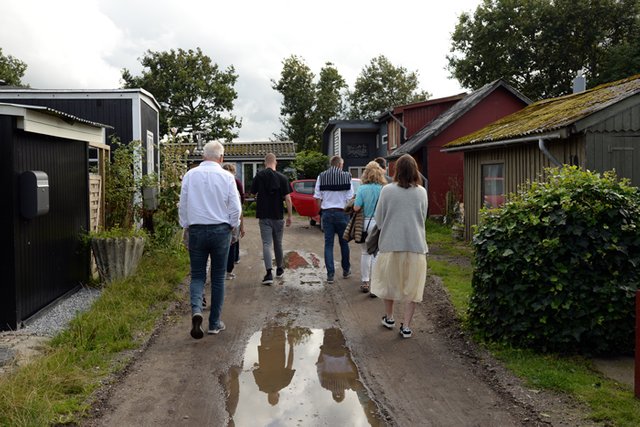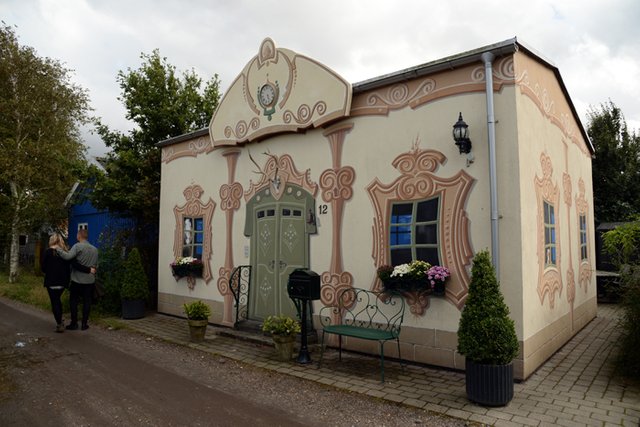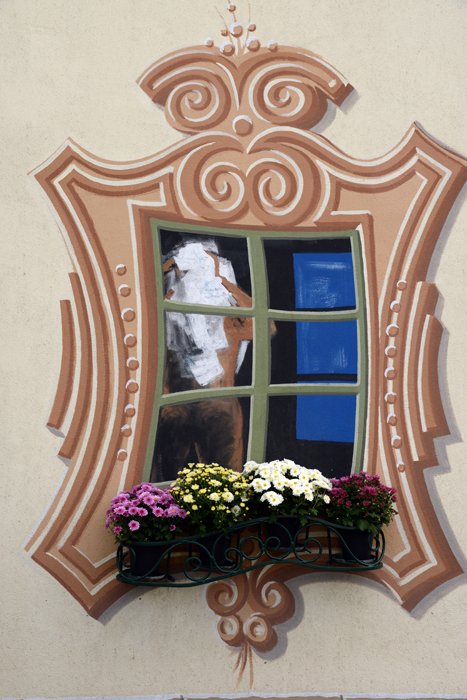 A walk through Fjordbyen
We are a large group who enters Fjorbyen's small and narrow dirt road. Most houses are self-built. The gardens are not exactly neat looking. In fact it looks like a mess around here. Some of the houses are quite imaginative and artistically decorated. It testifies that some of the inhabitants are artists. The first photo showing the shoes might be another example of an artistic expression! The shoes are hanging on a string tied from one house to another across the street.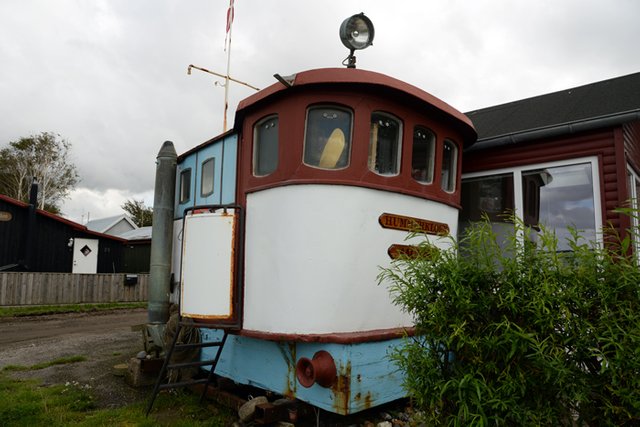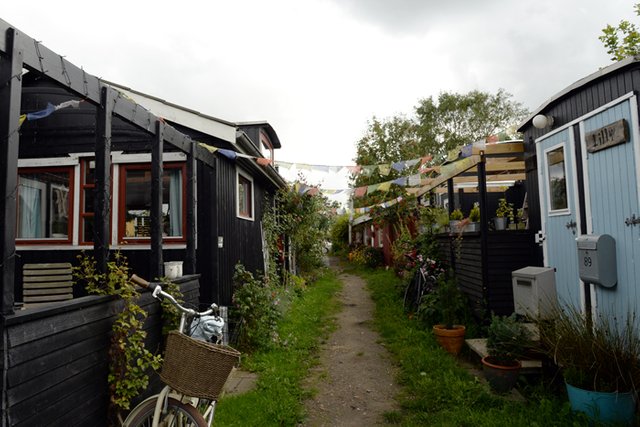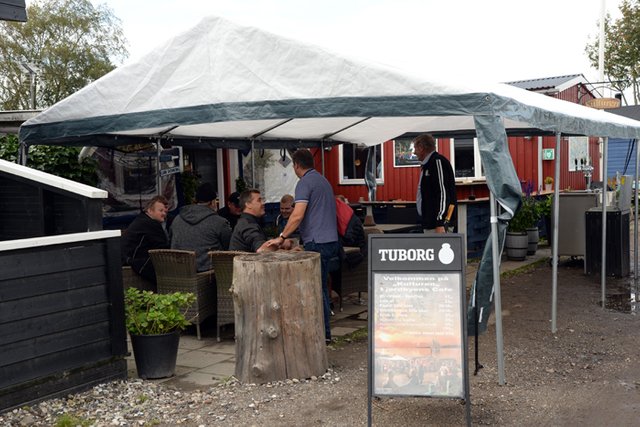 The local pub
Today Fjordbyen is inhabited by people from all walks of life. There are artists, students, craftsmen, alcoholics, wealthy residents and unemployed people etc. living side by side. This place have become attractive. Fjordbyen is within walking distance of the city center and the marina. It has become en attractive walk along the fjord. What is happening today is that prices on houses are rising. It is assumed that if these plots are put up for sale in the open market, one could easily cost a million Danish kroner today.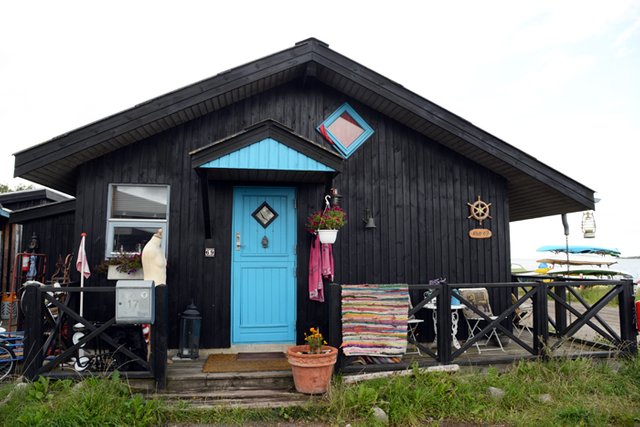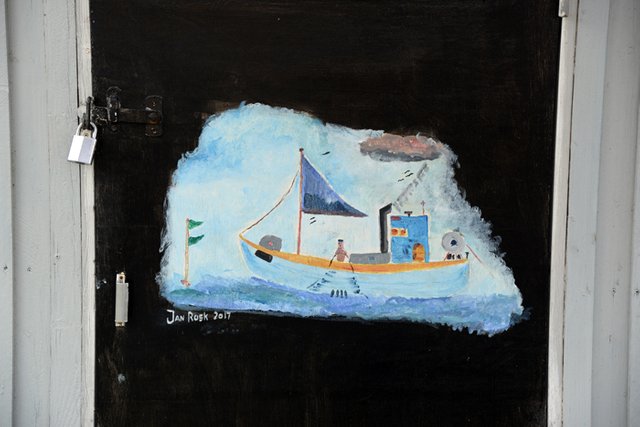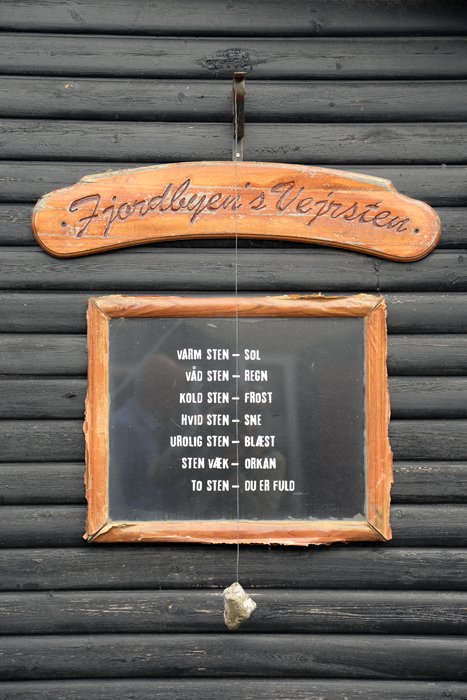 Weather stone
They have their own weather forecast! A stone hangs in a string and the sign tells how to understand the weather by looking at the stone. Translated it means:
hot stone - sun
wet stone - rain
cold stone - frost
white stone - snow
moving stone - wind
the stone is gone - hurricane
two stones - you are drunk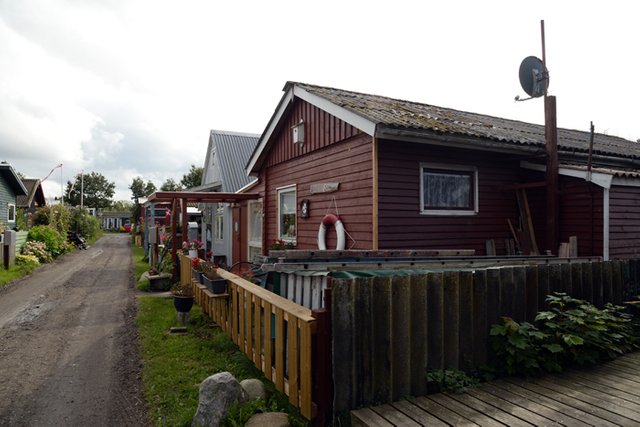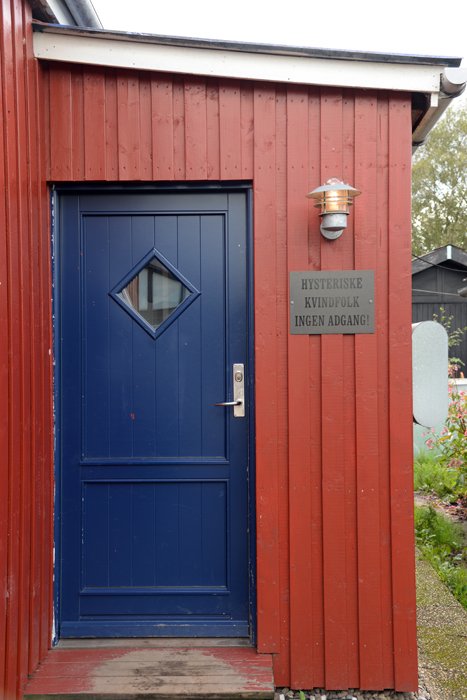 »Hysterical women no access»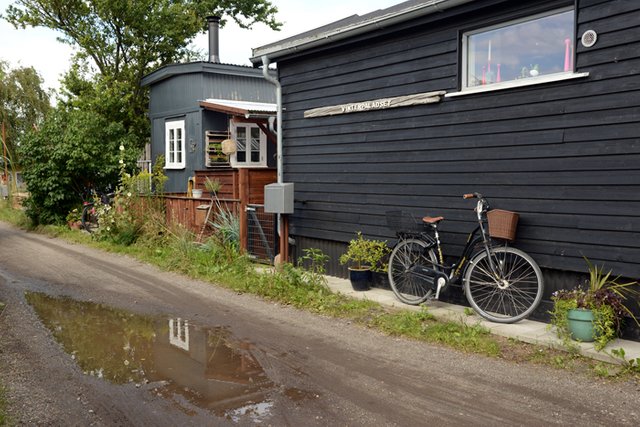 Fjordbyen is quite unique and not like like anywhere else in Aalborg. It's a small alternative society living by there own rules and a real treat. In my oppinion it is situated in one of the best spots in Aalborg.
Please do follow if you want to keep up with my next travel story. Any upvotes or resteems are hugely appreciated!
Latest travel stories, check out :
Norway – A building that rises like an iceberg from the fjord
U.J
Kristiansand, Norway
All the photoes are mine, Ulla Jensen (flickr, Instagram and facebook)
[//]:# (!steemitworldmap 57.049887 lat 9.922537 long Denmark – from "rags to riches" in a place where it all started out with fishing sheds d3scr)
Read about us? // Main page!
Latest content: Travel, Art, Food, Article, Poetry