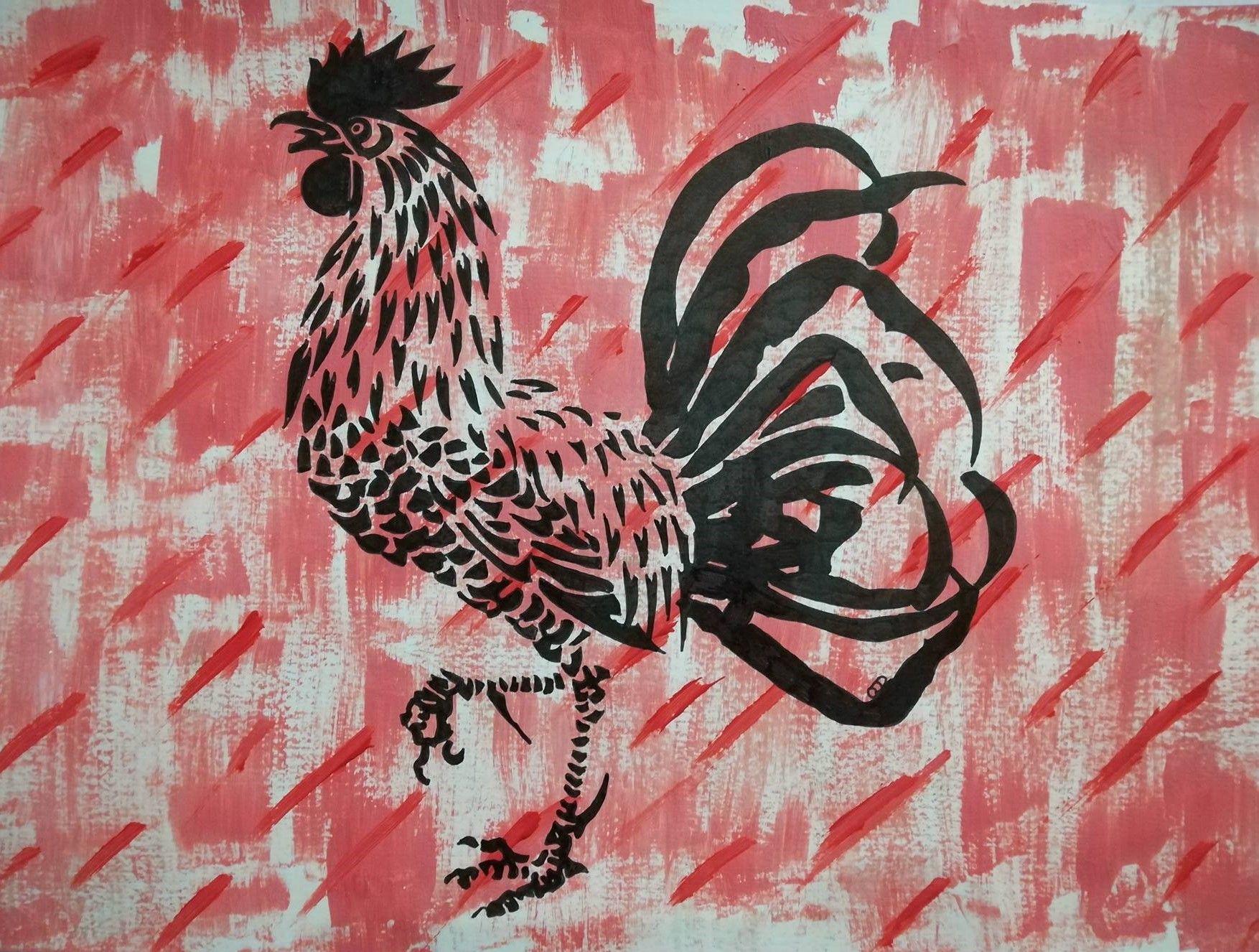 Here is my submission for the Steemarket Art Contest #3. The deadline was supposed to be yesterday but the organizer decided to extend it to Sunday, 1 October. Thank you so much for doing that @paolobeneforti !
The subject of my painting is obviously a rooster. It's a simple painting inspired by the street art scene. The pink background was applied using dry brush technique. It does look like a painted wall don't you think so?
So why a rooster?
Easy. Cockfighting.
Cockfighting is a part of the culture and customs of my people, Iban of Sarawak, Borneo. It is a traditional sport and requires a special license from the authority to organize it. You can read more about this practice on this page. The page is mainly in Iban but scroll down to the middle of the page and you will find the English version.
I know this might be upsetting to some of you, especially animal lovers, but this is our culture and way of life for hundreds of years. Personally, I don't condone this sport or participate in it.
Here are a couple of photos taken from a recent cockfighting event at my ancestral village, Stambak Ulu, Betong.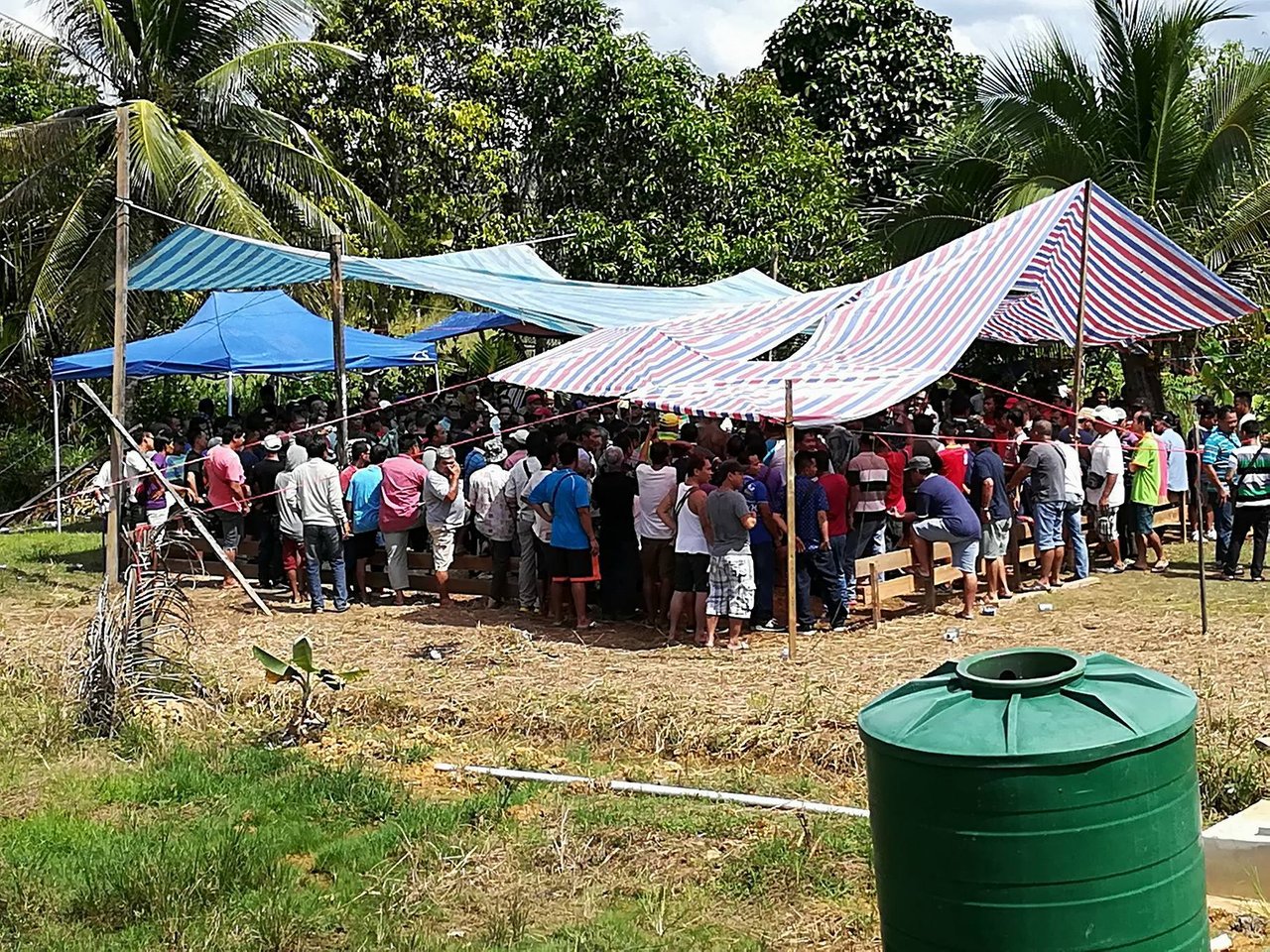 And also another image of the completed painting.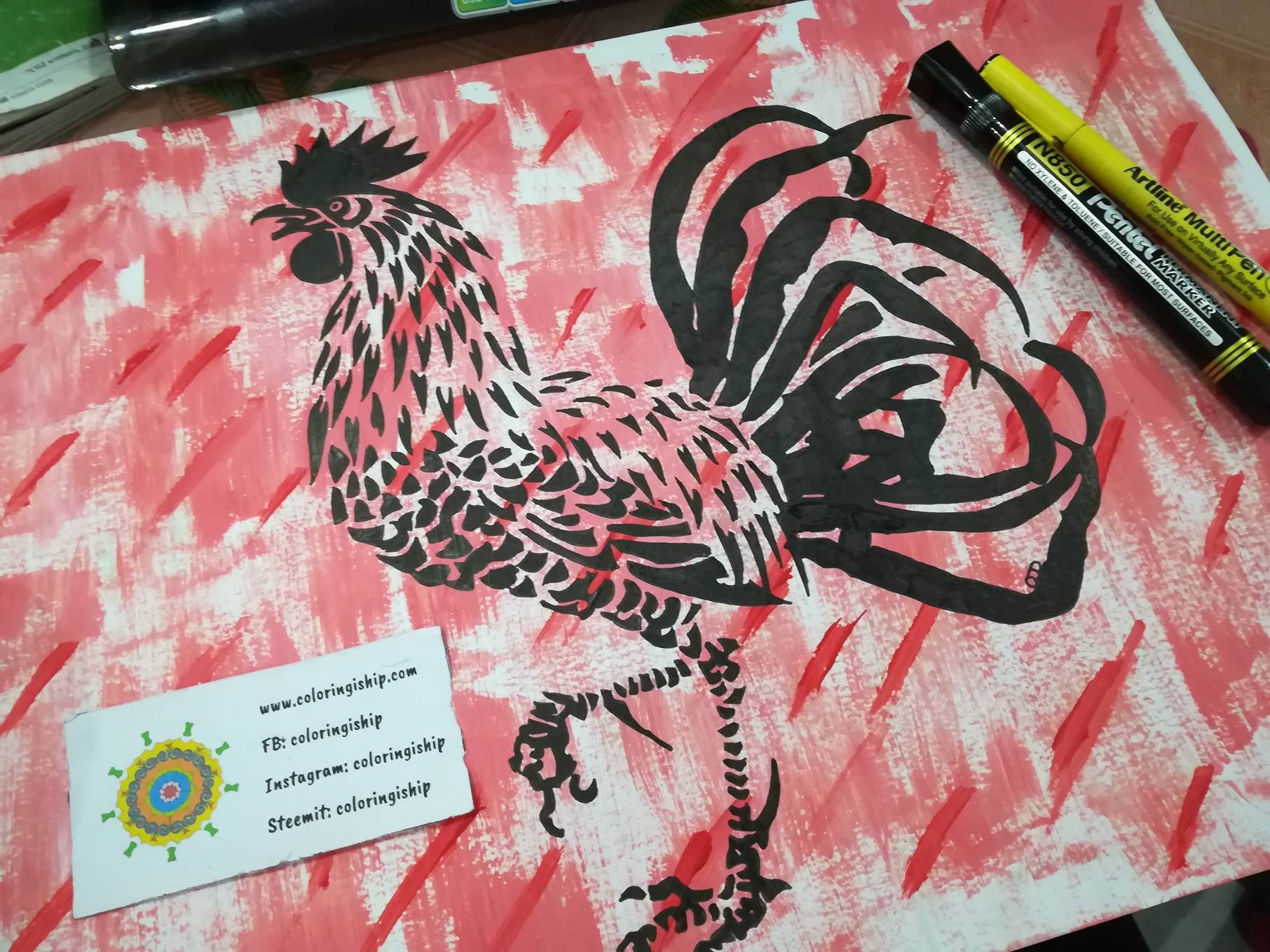 Category: painting
Title: The Rooster
Size: 38 x 28 cm (unframed)
Date: 27 September 2017
Technique: Dry brush and stencil (acrylic and marker on paper)
I am selling some of my paintings over on Artfinder. Shipping is FREE worldwide. You can check them out here: ARTFINDER. Thank you!
---
My previous post:
Pop Art Painting: Being Carefree
---