"Nice pleasant -7 degrees Celsius to wake up into :) I've slept like a baby"..
I've opened this message in my warm bed and thought I'm still dreaming...did he really went out and slept outside only in his sleeping bag during the coldest winter in the last couple of years?!? I've checked what was the temperature in the deepest night in my hometown that night. It was minus 10 :D He's crazy...
"Tents are for the weak"
he says... Picture is taken in our fruit garden close to our home.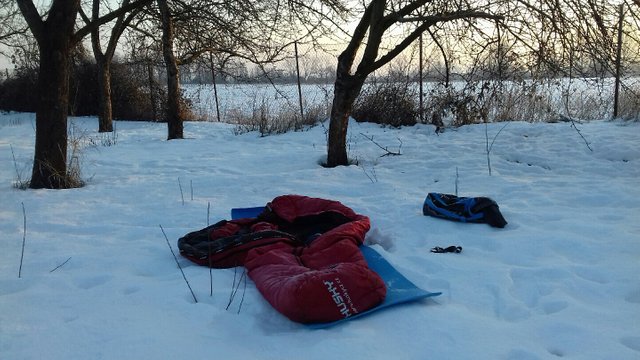 You can find my latest posts here:
🏆 My STEEMMONSTERS trophies/scalps 🏆