Kafka has been exposed.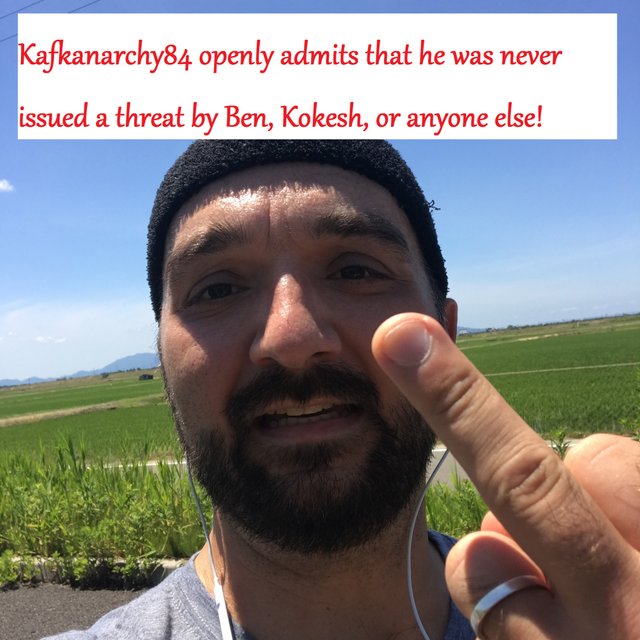 Kafka has some serious explaining to do for our community. Last night an article was released that exposes the manipulation and trolling tactics of Kafkanarchy84.
In this article, Kafkanarchy84 is proven to have said that he was not issued a threat by Kokesh, Ben Farmer, or anyone else. The article posts some serious and logical questions that prove Kafkanarchy has been doing the cyber crimes that he said Ben Farmer was doing to him. This whole time Kafka has been playing victim by saying the Kokesh team threatened him and his family. This is now a proven lie.
As of the time of this post, Kafka has been desperately downvoting the article and the comments on the article, but not the allegations in the article. He seemingly cannot answer them, but instead resorts to ad hominem attacks and using his steem power to downvote comments.
Kafkanarchy84 has used us. He has cried wolf and played on the emotions of us all.
The article also explains the most damning issue: The things that Kafka accused Ben of doing are things that Kafka has been doing himself. The article carefully lists out the proof.
See the full, well written article here: https://steemit.com/anarchy/@craniumgames/the-deception-of-kafkanarchy84
@Kafkanarchy84, your community has some serious questions that you need to answer for.