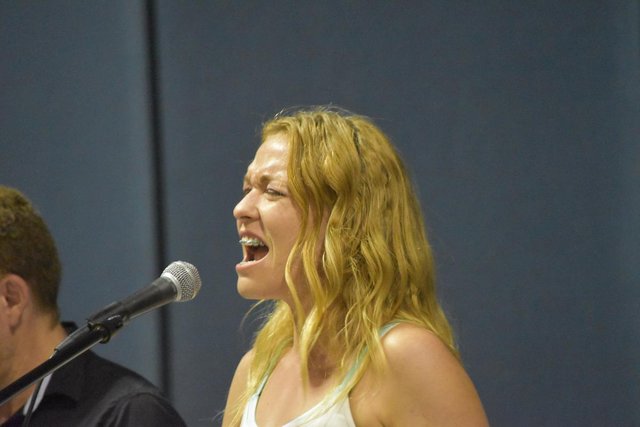 @dragonanarchist surprised everyone with her voice on the second night of the fork, rocking the house despite her warnings that she'd totally suck. She did it anyway and it was seriously one of the highlights to the fork for sure. @larkenrose was seen gently but firmly nudging her to do the show despite her fears and it worked for her for sure.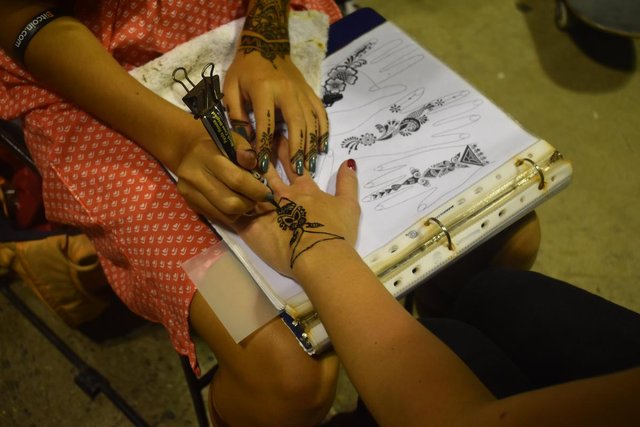 Daphne rocked it honestly the whole weekend. Every time I had a chance to go have her do my other hand with the henna I noticed she was taking care of what always looked like pleased and excited customers.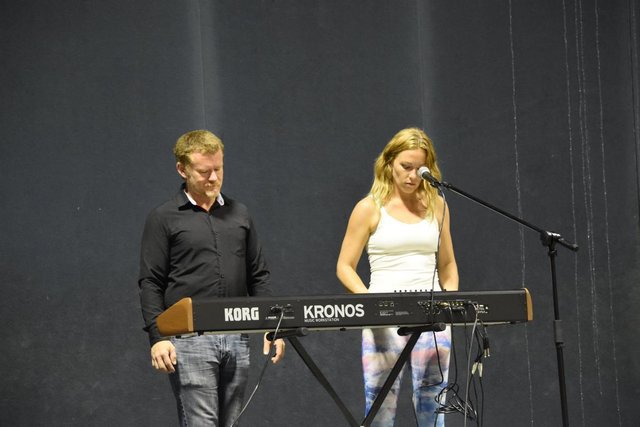 @larkenrose should consider just recording his musical rantings, I'll call them. He played by himself a few points throughout the day and it was equal parts epic and optimistic.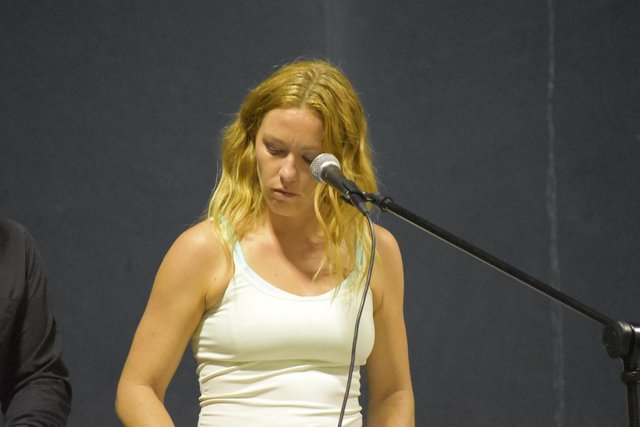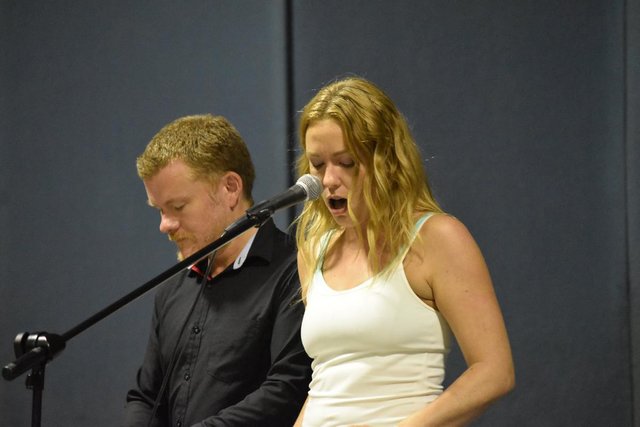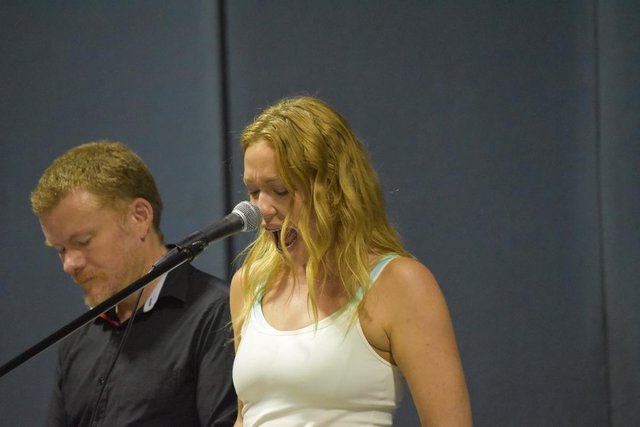 Hurting throat and broken voice be damned she rocked it. I took many photos, these were honestly the best.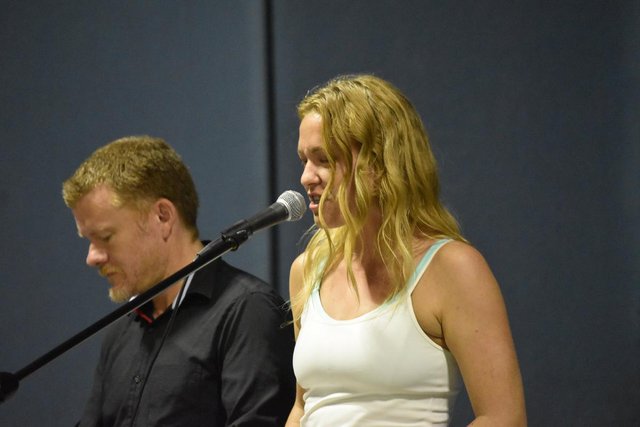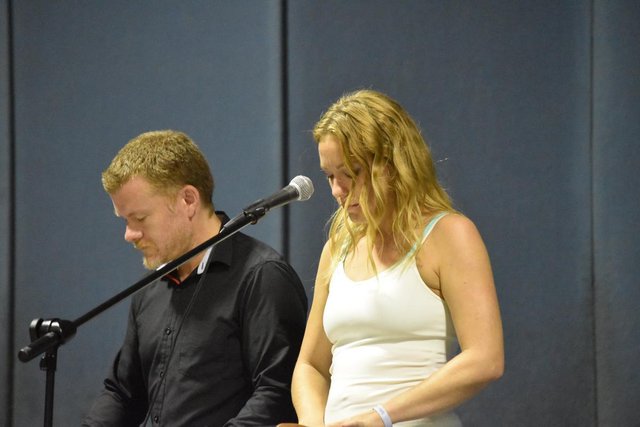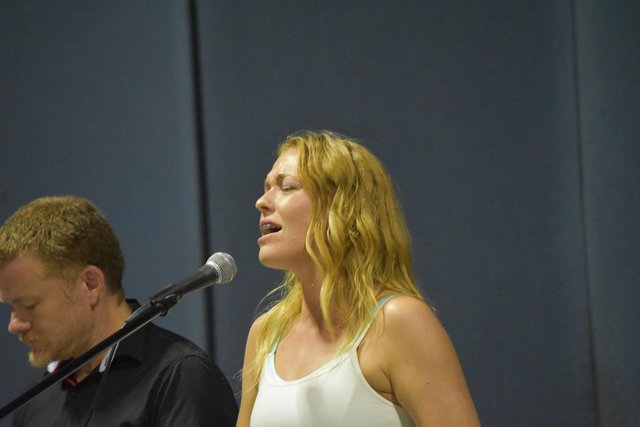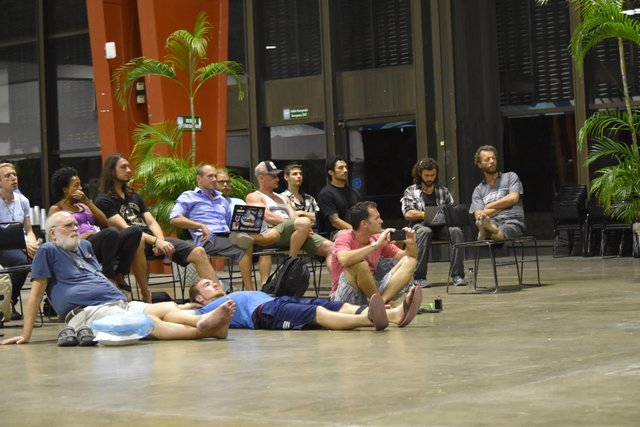 Everyone that was left for the most part gathered around to hear them. This wasn't a total audience shot but it gives you an idea.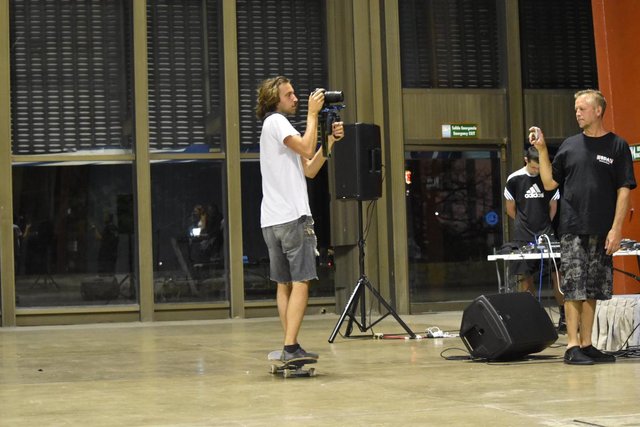 And of course @alexlapointe, still probably the ONLY person we would let skateboard around with our camera and that lens without us freaking out.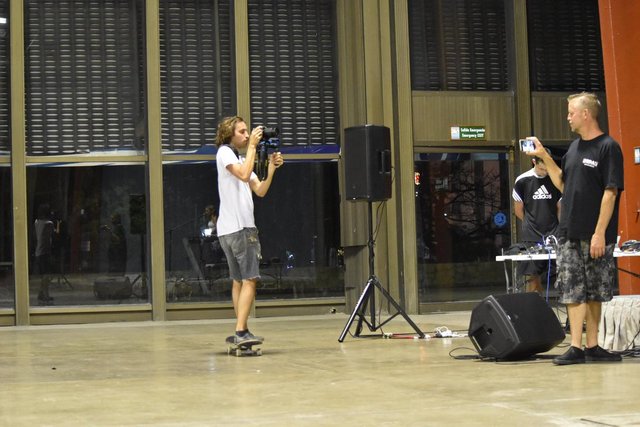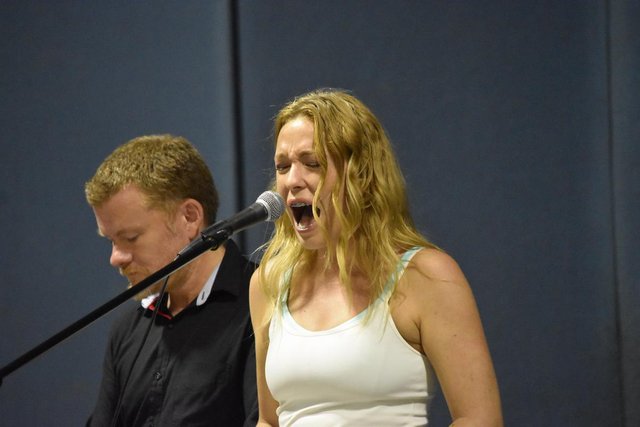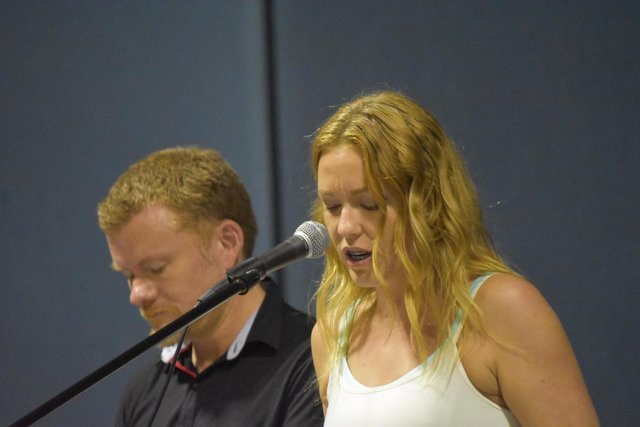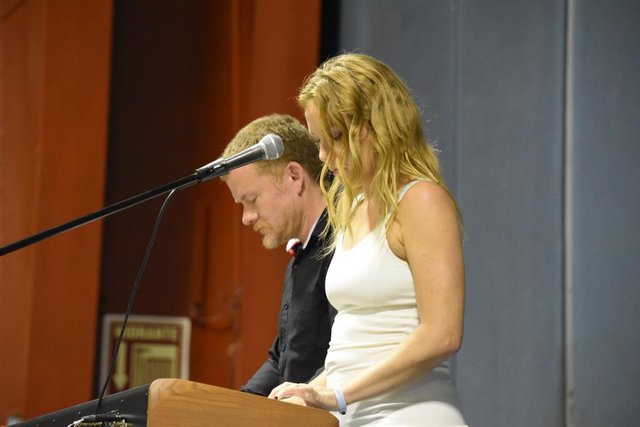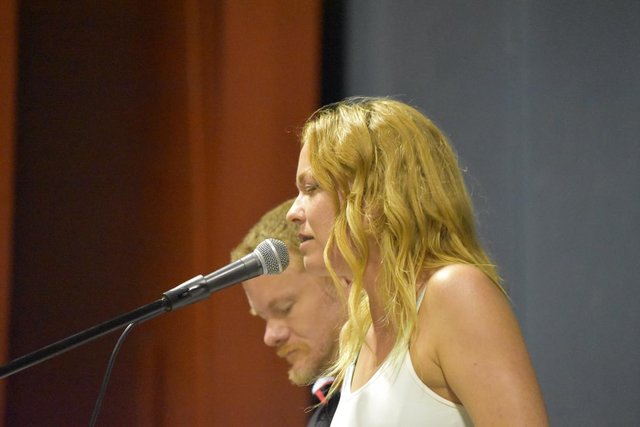 They only played two out of their three songs they've got down but honestly once again, a highlight of the fork.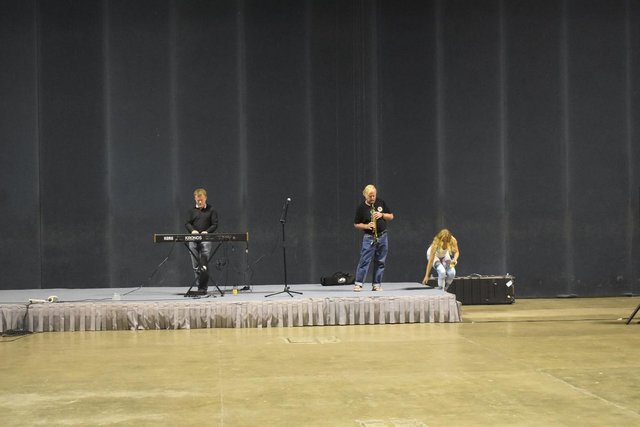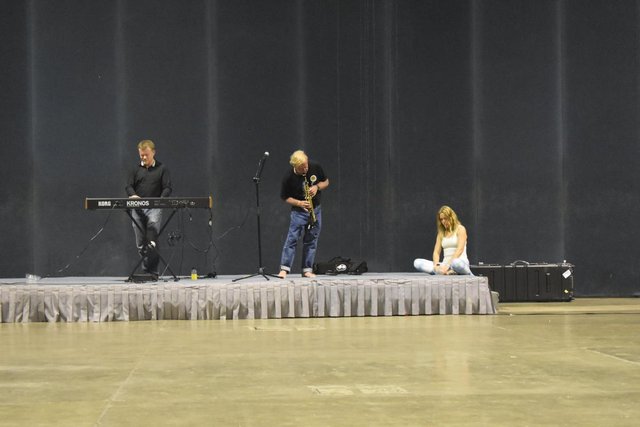 As intended there was a little musical fucking around, with a forker Jim Lerner on the sax and @larkenrose on stage. We originally intended to also rent out the outdoor amphitheater during this day to serve the purpose of the stage but honestly we were short on time and so was everyone else. Crypto prices crashed and many people waited until the day before or the day of to purchase tickets so we honestly had no idea how many people were coming. We just couldn't justify the cost of the theater this year but if the fork is as big as we intend it next year we will have our amphitheater.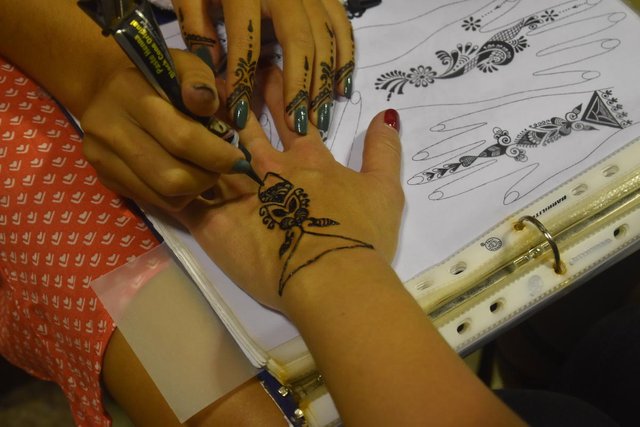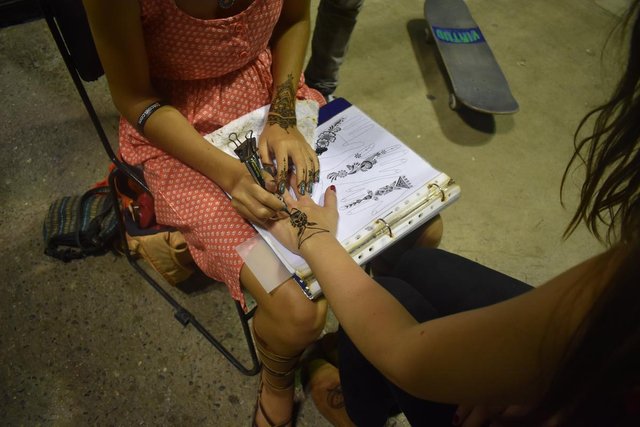 Daphne has plans to be doing the same thing next year during the fork, and we've encouraged her to set up a bigger table selling more things as we know she's got it in her. Looking forward hopefully to a blending of locals and expats to be more obvious next year.

Did you enjoy this post? Check out the links below for more like this one!
Anarchaforko Anarchapulco Fork Update: @smartcash and the Musical Stylings of @larkenrose and @dragonanarchist
Anarchaforko Anarchapulco Fork Update: @erikaharris' multisensory workshop and More Second Day Photos
Anarchaforko Anarchapulco Fork Update: @erikaharris' Terpine Rich Workshop and Other Second Fork Day Photos and Thoughts

In case you missed them, some of my recent posts:
The Speedy Saga, Part 1: The Grill
Acapulco Sunsets: The Sun Has Moved
Cajeta Tortuga Recipe (Goat Milk Caramel Turtles with Sea Salt)

Hi there, if you're new to my blog here on Steemit check out this for more information on who we are and how we got here.
If you found this valuable don't forget to upvote, resteem or comment on this post!
Thanks for following and supporting us, until next time!