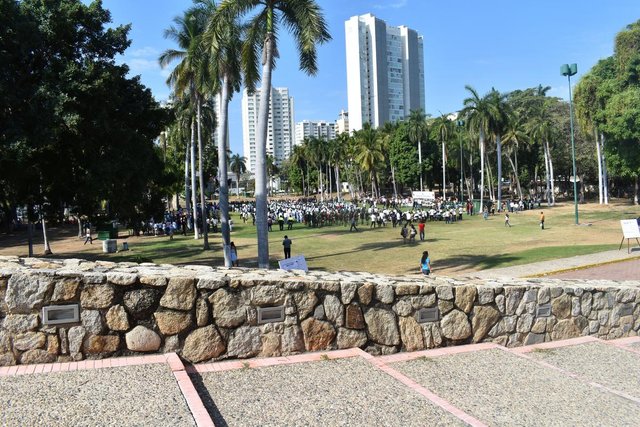 Imagine my surprise and fear the second day of the fork when I walked up to the front of the venue, late and by myself having taken a taxi, to see police flooding in. I stopped and literally turned around and the security guard told me it was a different event. As I got closer I saw that there were pedestrians as well and found out that it was flag day once inside the fork venue. Heart attack averted. Barely.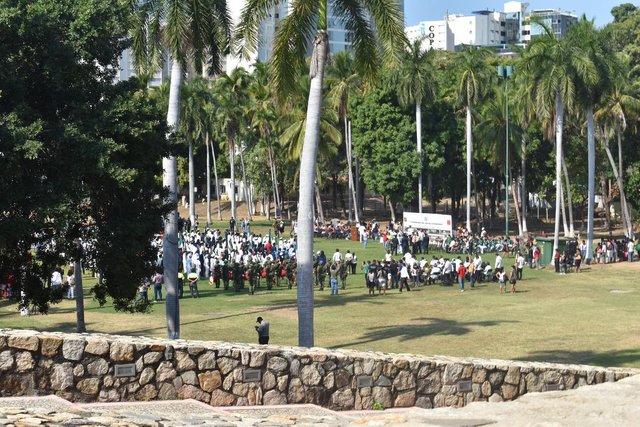 It'd be our luck to have a police themed event essentially on the grounds of the same property the fork was on, it only lasted a few hours though.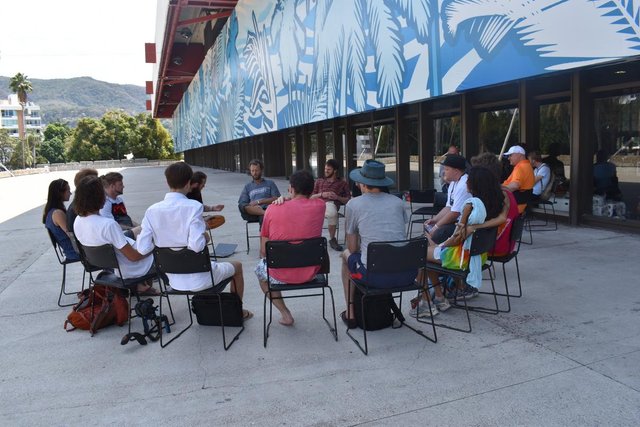 For some reason the air conditioning was extra cold the second day and it honestly drove most people out of the venue for much of the day. This was one of many discussions that happened outside even though there were plans to do things inside.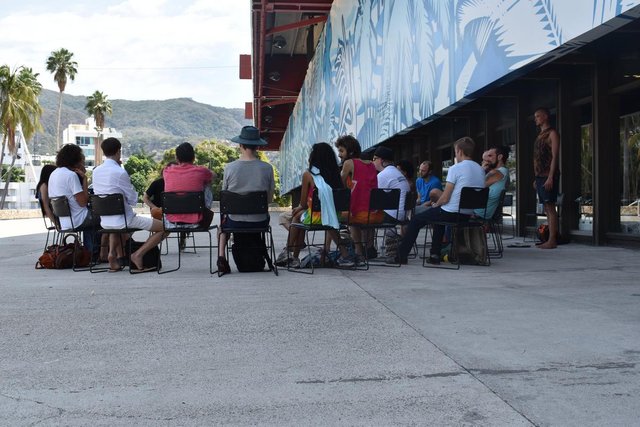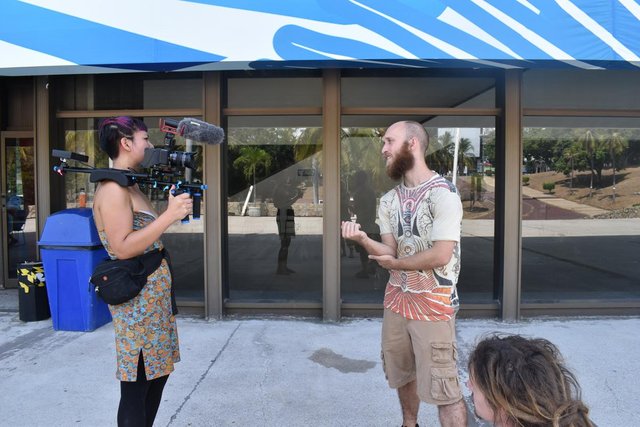 A shot of Kenny explaining what he feels is a core necessary attribute to any community, conflict management to the Stateless documentary crew. I can't believe I haven't mentioned it before now but the fork was fully covered by the Stateless documentary film crew that is seemingly about those who choose to move to Acapulco and live stateless.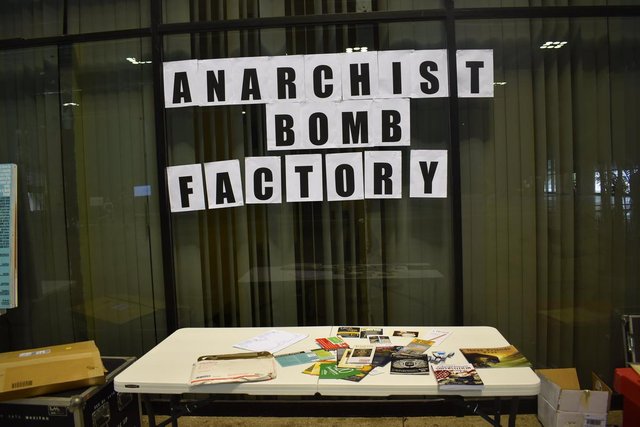 A bit of an abrasive sign that drew the interest of the people who worked at the venue, they seemed to like the materials on the table though!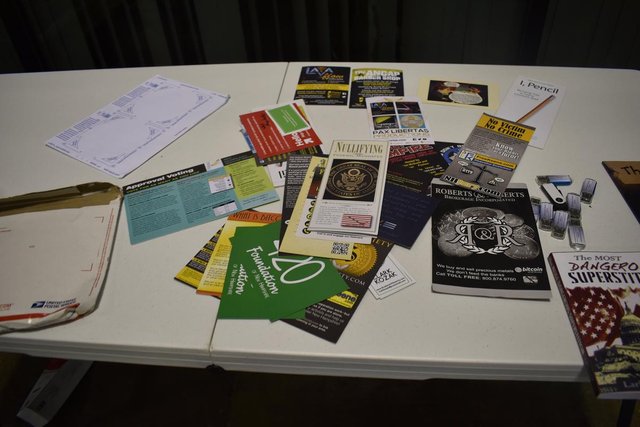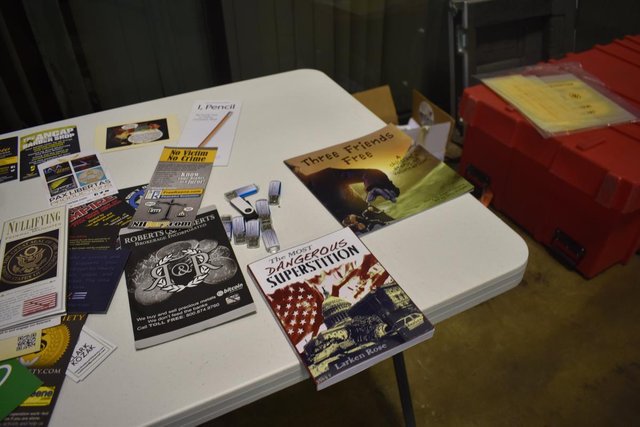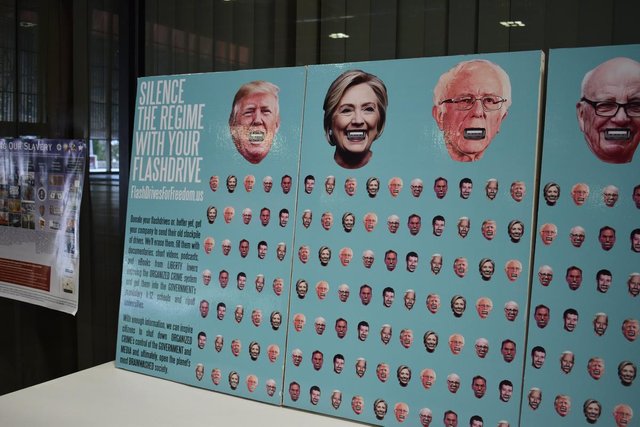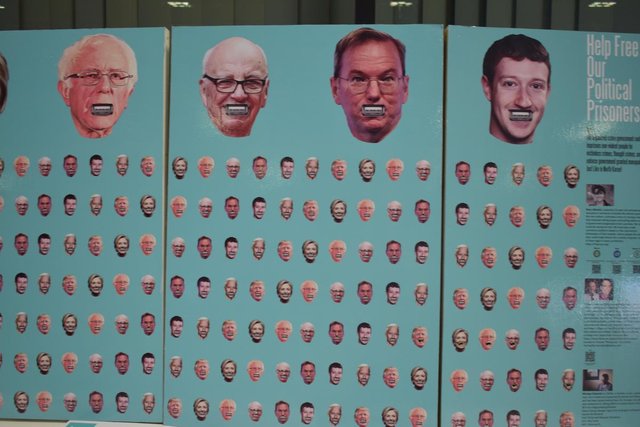 One convention center employee in particular was spotted studying these signs and materials for quite awhile during the conference. I think it's safe to say he's on the road to anarchy.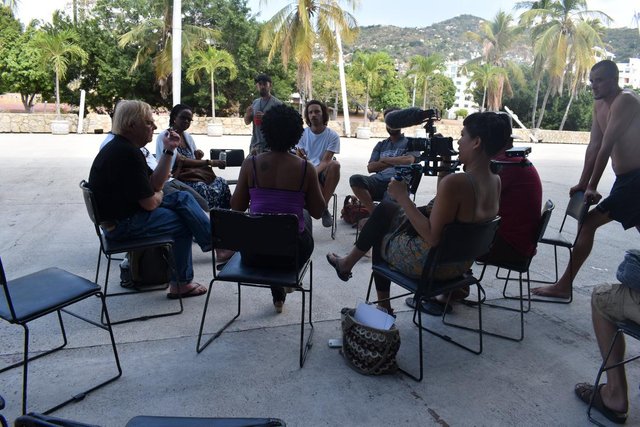 @erikaharris gave a talk that she describes better than me, here. It was interactive and multisensory and a great example of the sort of stuff we hoped to see at the fork.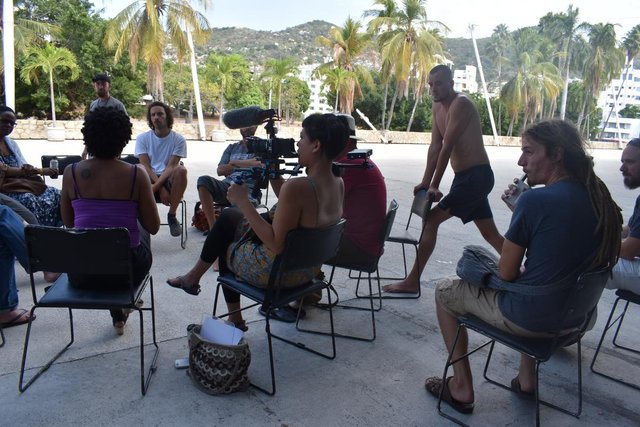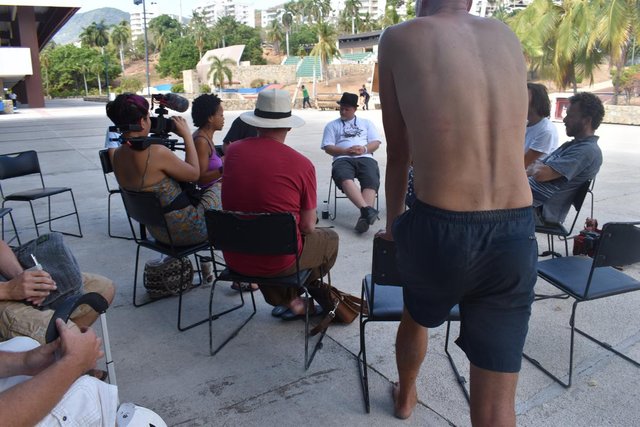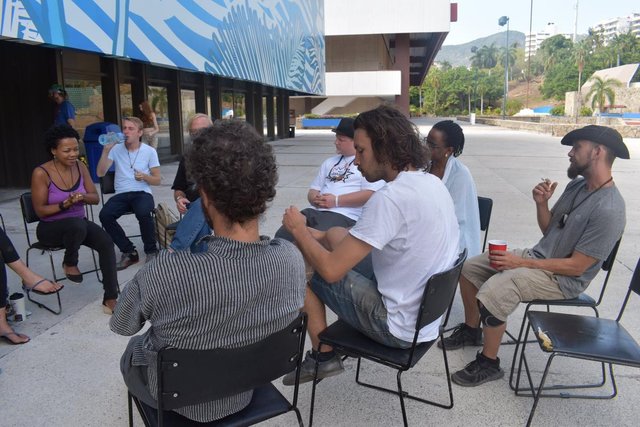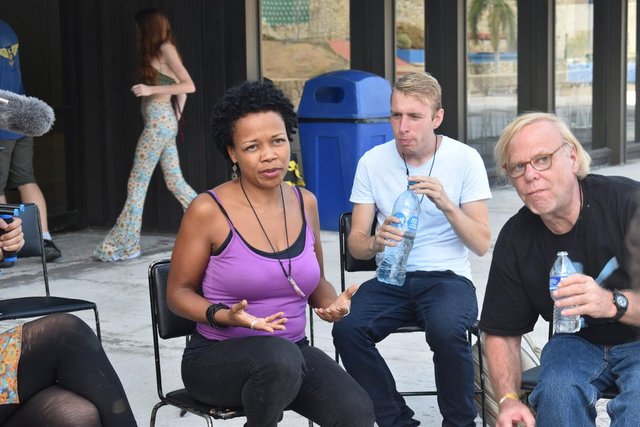 @erikaharris' talk was one of the favorites of many that day and we're glad she did it. We're looking forward to seeing what she and other folks have to offer next year at the fork!
Stay tuned, I've still got a lot more to share about this!
Thank you to everyone who supported the fork from @smartcash to those who purchased tickets it was a blast!

Did you enjoy this post? Check out the links below for more like this one!
Anarchaforko Anarchapulco Fork Update: Kids Fork Day at El Rollo Planned by @catherinebleish
Anarchaforko Anarchapulco Fork Update: Fork Scuba Adventure is a Great Example for Next Year!
Anarchaforko Anarchapulco Fork Update: First Fork Day Thoughts on Concept in Action and Photos

In case you missed them, some of my recent posts:
Acapulco Sunsets: First in Awhile
Mexican Beaches: El Marinero Beachside Restaurant in Pie de la Cuesta
Jumbo Garlic Butter Shrimp Lunch Food Photo Shoot

Hi there, if you're new to my blog here on Steemit check out this for more information on who we are and how we got here.
If you found this valuable don't forget to upvote, resteem or comment on this post!
Thanks for following and supporting us, until next time!