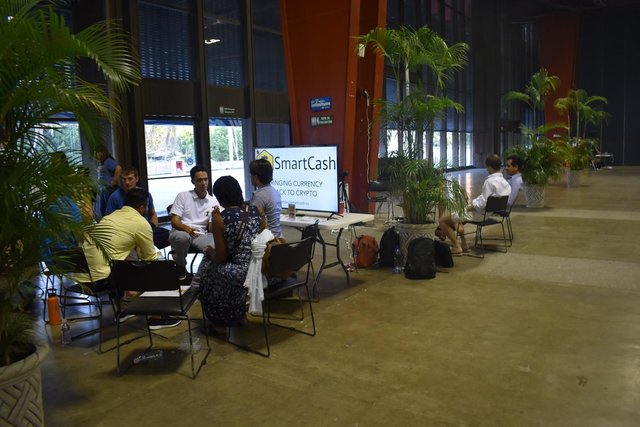 The second day was a busy day for everyone, including our sponsors @smartcash who had a full day of interacting with people sharing what they had to share from the smartcard concept to hot sauce for sale for some smartcash. The second day was also the day where @larkenrose and @dragonanarchist performed two of their three songs. Amanda was battling with voice issues unsure of if she'd go on the whole day and she did and stunned everyone. She can be a bit of a perfectionist but she did so well no one noticed she had issues.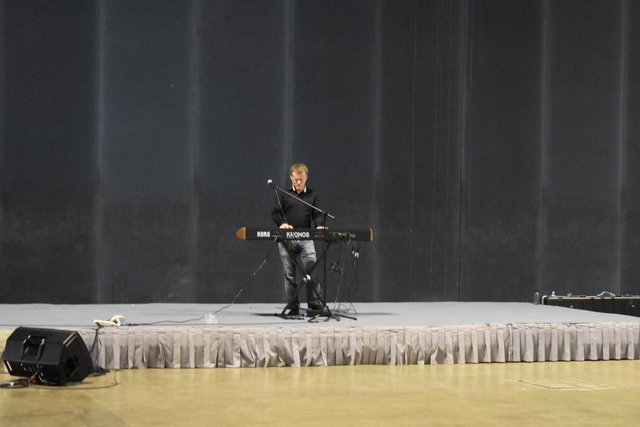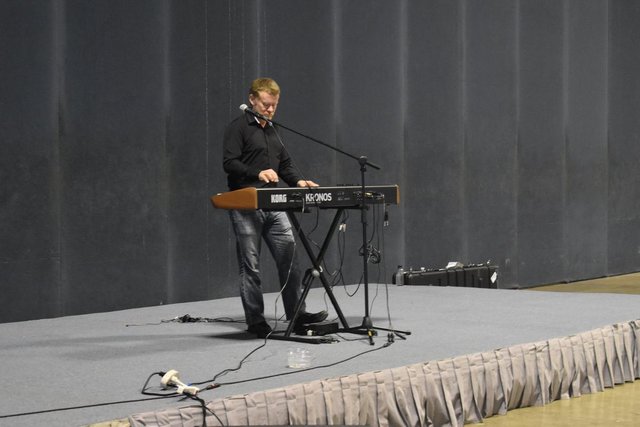 @larkenrose jammed by himself for awhile during the early hours and before they performed. People can say what they want about that keyboard, he can do some cool stuff with it. I think he should start releasing his musical ramblings for us.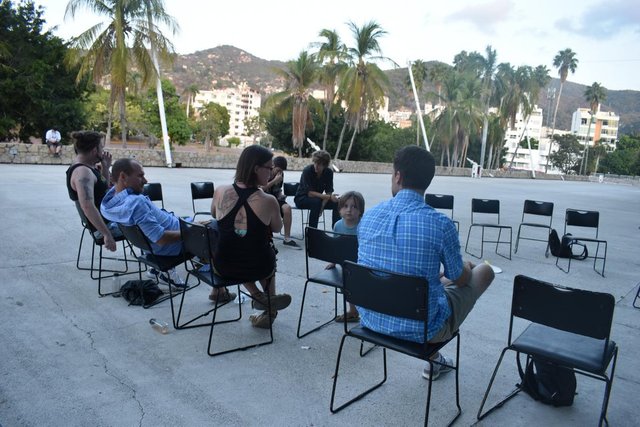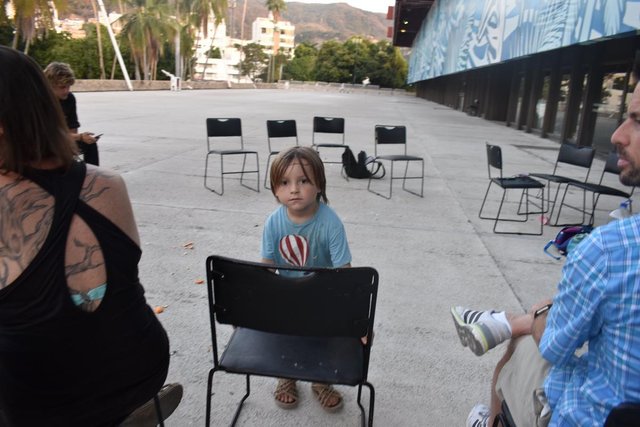 This is Bill, @catherinebleish's energetic boy. He's funny, all about the attention until you give it to him then he makes this face and goes silent. Maybe that's just his reaction to me, I'm kinda crazy looking but there were several instances where he would wave his arms or make a bird noise and I'd focus on him and it'd end with him making this face. To be a kid again lol.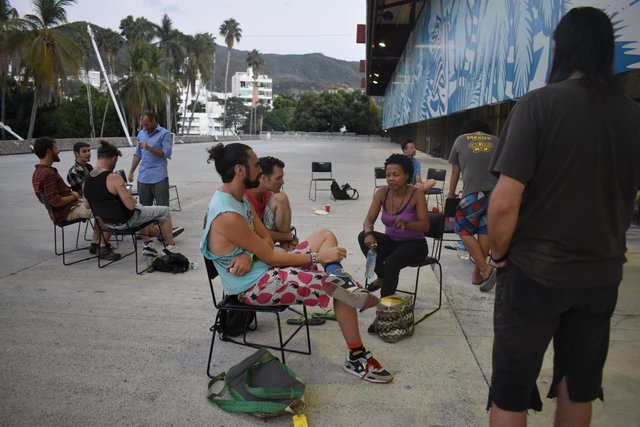 So many good conversations had in this outside area, the second day we brought chairs out instead of just sitting on the ground. We had a lot of chairs available but had most of them left in stacks to the side. The idea was for them to be taken and set up for things like this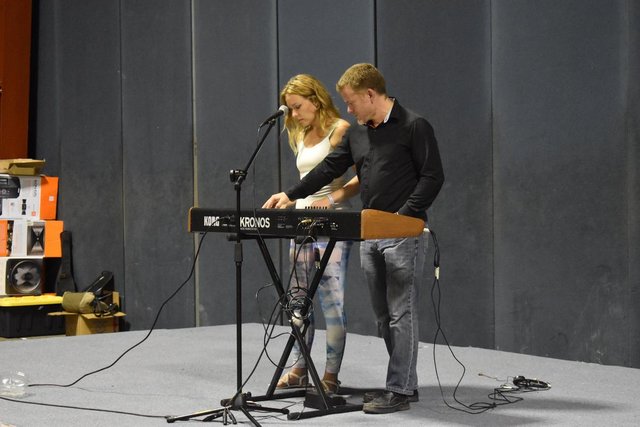 Just as we thought she decided to not go on she did and it was awesome. They skipped a song as she wasn't sure she could hit the range. She apparently took over the bathroom to check her ranges a few times before going on, in between sitting at the essential oils table with @mwolfe13.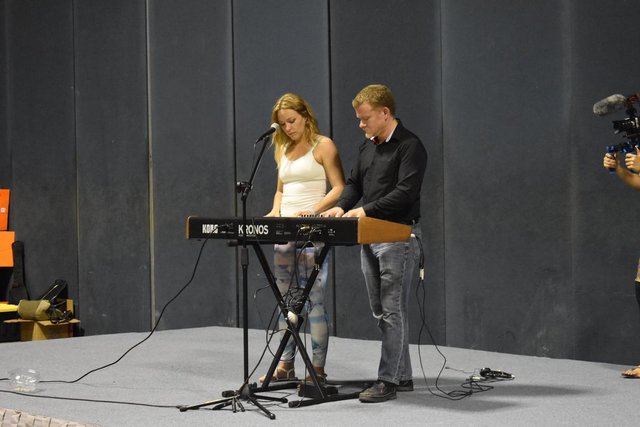 @larkenrose and @dragonanarchist should do a collab with Grammatik.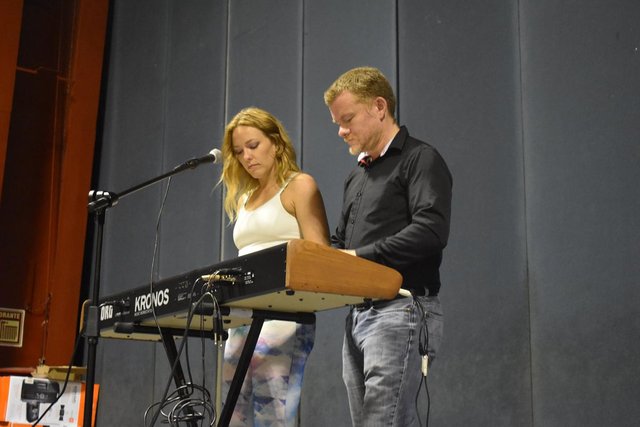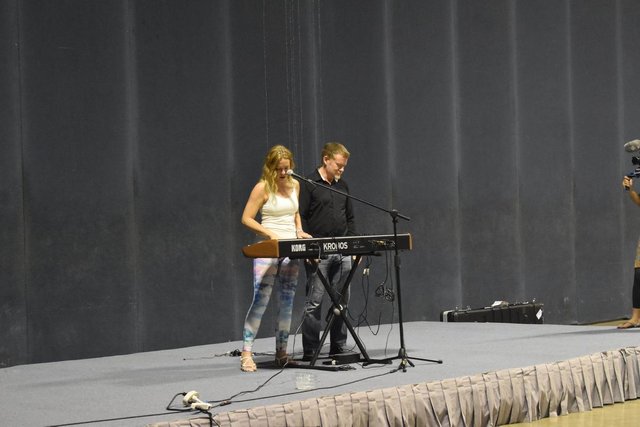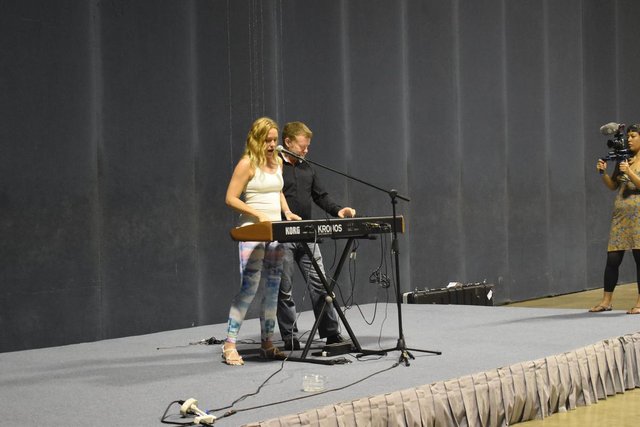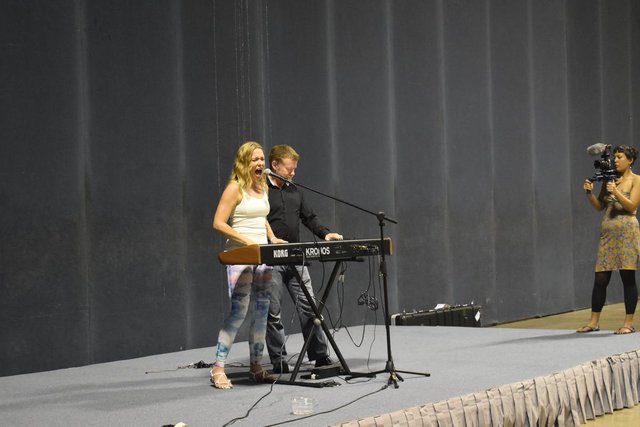 @dragonanarchist is the queen of intense faces and anyone that's followed her facebook feed knows some of the one's shes shared herself. The downright silly (and possibly embarrasing) ones will stay with me but I'll show the better ones I got. Putting it simply the girl can wail, in a good way.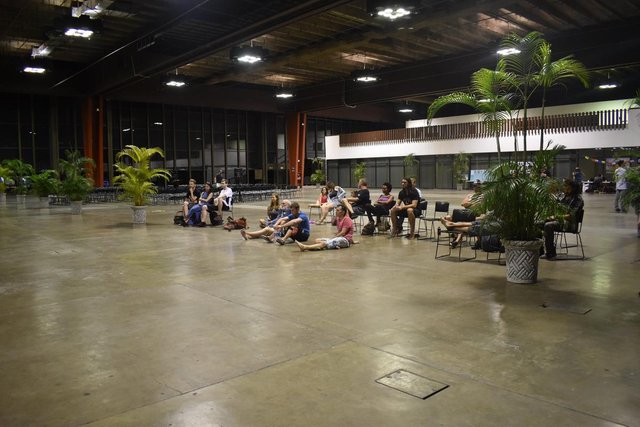 The audience by the end looked very different than this, truth be told.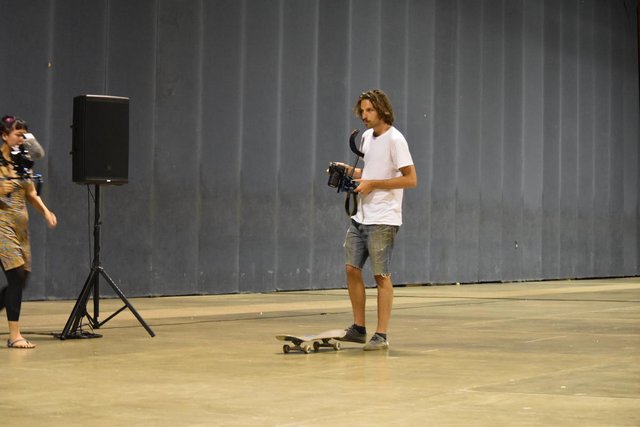 @alexlapointe is our new good friend that stayed with us during the conference and the fork. He has a love for film making so we let him use one of our cameras to capture his view of the fork. Expect videos to come soon. He was a great house guest and was about to work around us in our hyper stressed state. Looking forward to his return, whenever that is!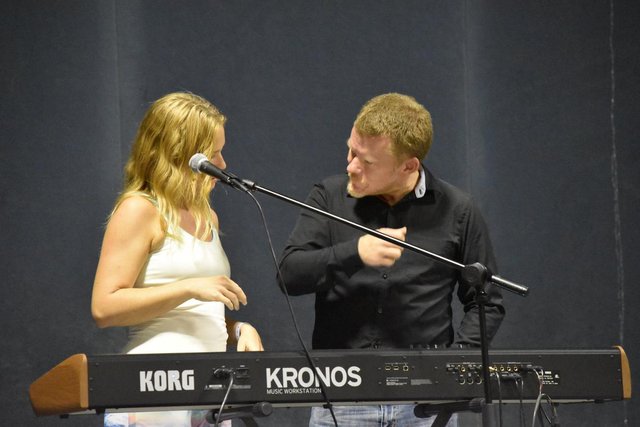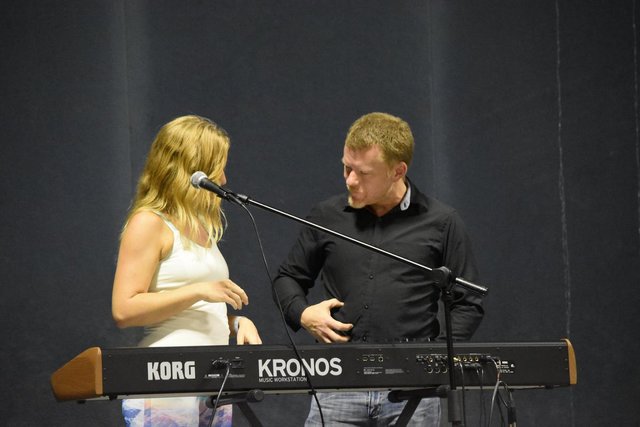 Not sure if @larkenrose was trying to encourage the dragon to yell or if he was scratching himself but I caught it on camera, you're welcome. Truly guys it was an awesome surprise as I had no idea what to expect you to sound like.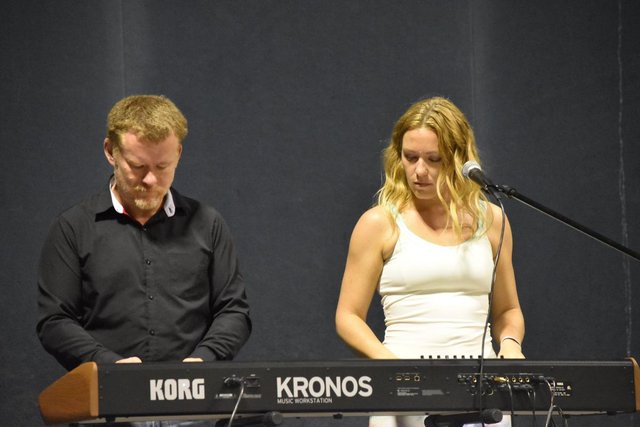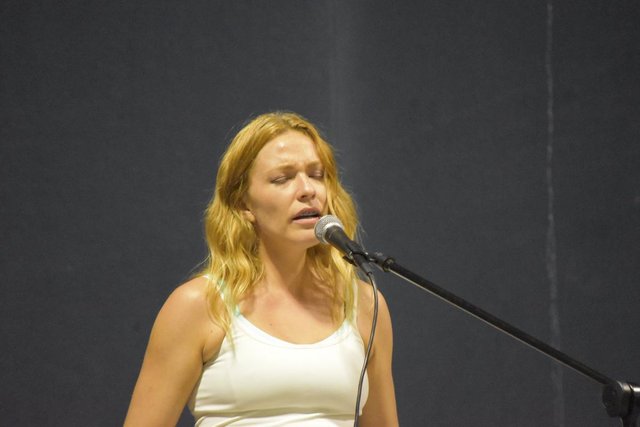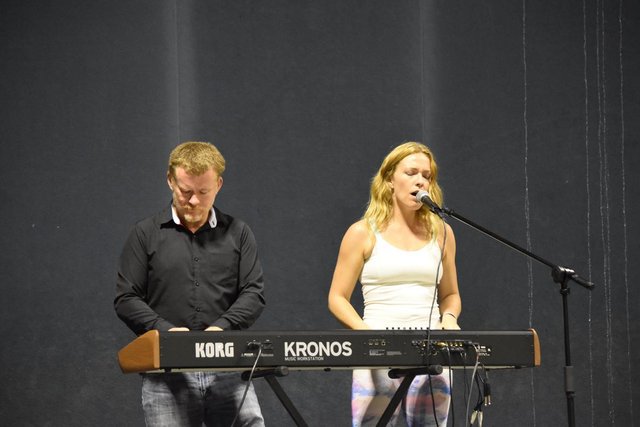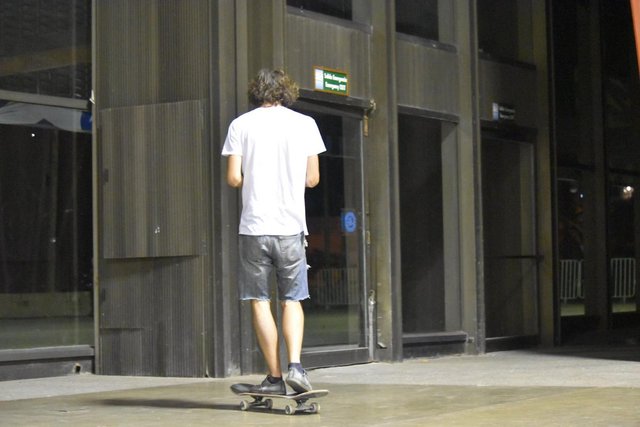 Alex is probably the only person that could step on a skateboard with my camera in their hands without me freaking out. Truth be told he never once looked unstable or ready to fall, he just glided back and forth here and there to get good interesting shots.
A special thanks to everyone who supported the fork from those who purchased tickets to our sponsors @smartcash and more privately @surfyogi, who we hope can fork with us in person next year.

Did you enjoy this post? Check out the links below for more like this one!
Anarchaforko Anarchapulco Fork Update: @erikaharris' multisensory workshop and More Second Day Photos
Anarchaforko Anarchapulco Fork Update: @erikaharris' Terpine Rich Workshop and Other Second Fork Day Photos and Thoughts
Anarchaforko Anarchapulco Fork Update: Kids Fork Day at El Rollo Planned by @catherinebleish

In case you missed them, some of my recent posts:
Acapulco Sunsets: The Seasons are Changing 3
Acapulco Sunsets: The Seasons are Changing 2
Acapulco Sunsets: The Seasons are Changing

Hi there, if you're new to my blog here on Steemit check out this for more information on who we are and how we got here.
If you found this valuable don't forget to upvote, resteem or comment on this post!
Thanks for following and supporting us, until next time!