AID VENEZUELA | Distorted realities "Miners of the River" A short review.
In Venezuela, the crisis has led human beings to do things that have never been seen before in this country. Things from which his life can change drastically and quickly shorten your life time.
One of these things is caused by the mining of the river, an activity carried out by the well-known "Garimpeiros".
" The Guaire River Garimpeiros, also known as Guaire River Miners, is the name given to people dedicated to searching for metals in the Guaire River, a 72-kilometer long sewer in Caracas, Venezuela, made up mainly of minors, indigents or blue-collar workers who lost their jobs due to the paralysis of government works or whose salaries are not enough to survive and do not want to resort to crime. In spite of being a practice that dates back to at least 1994, from 2016 the number of people dedicated to this profession increased to tens and even hundreds during the economic crisis in Venezuela, characterized by hyperinflation and scarcity.".

Source
---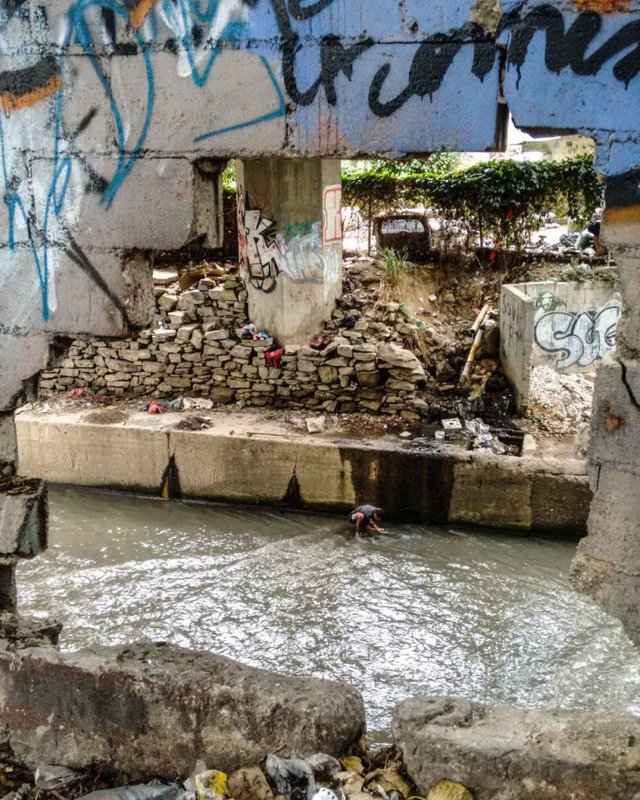 The garimpeiros are a group of people who, motivated by the economic crisis that the country is experiencing, dedicated themselves to the mining of this river that crosses the capital city of Venezuela.

Although this activity dates back to 1994, it had not been carried out by a high volume of people until 2016, when economic changes in the country began to be more marked and wages began to mean nothing to the prices of assets , products and services.
---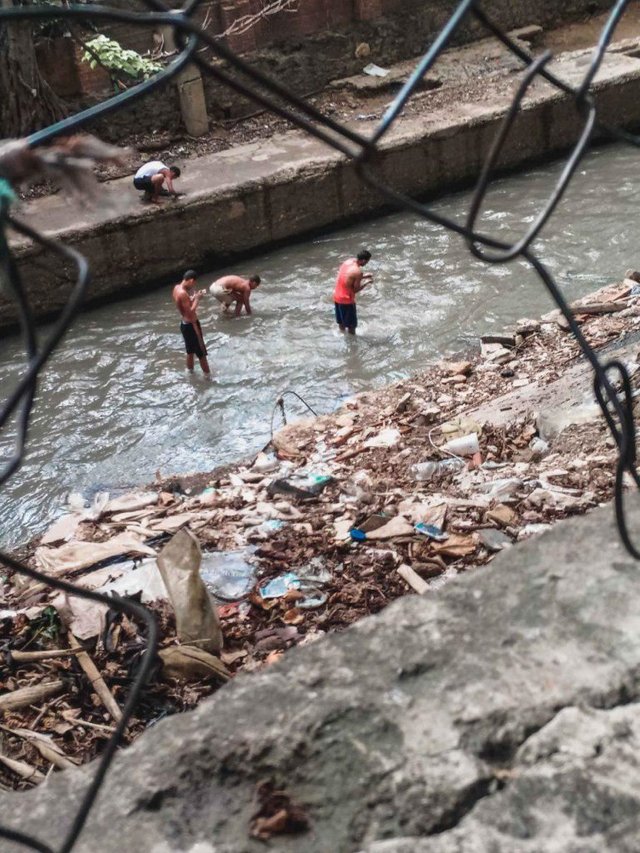 This activity was initially carried out by people in a street situation, however, a high number of users from the "poorest neighborhoods" of the country have been observed. The reason? money, the loss: health.

While a monthly minimum wage is equivalent to approximately $5, these users spend their days stirring the waters trying to get gold, silver, bronze and other metals that may be listed for sale.
The Guaire River crosses a large part of Caracas, where waste and garbage fall continuously. In 2005, during the government of President Hugo Chávez, a sanitation plan was organized in front of several regional leaders, and on August 18 he promised that "Next year I invite everyone and you, Daniel Ortega, I invite you to bathe in the Guaire next year. Jacqueline Faría, the environment minister at the time, was in charge of the project. In 2006, 772 billion bolivars were earmarked for the project, and in 2007 Jacqueline Faría assured that despite the fact that cleaning up a river like the Guaire could take up to 15 years, the "revolutionary process" would deliver it sanitized in 2014.4 Until July 2016, the Inter-American Development Bank disbursed 83.6 million dollars to clean up the Guaire River, and in the same year the Permanent Commission of Administration and Services of the National Assembly, chaired by Deputy Stalin González, together with the Commission of Environment and Natural Resources, denounced that 77 million dollars had been spent to clean up the river, when the execution of the project was just 26%.

Source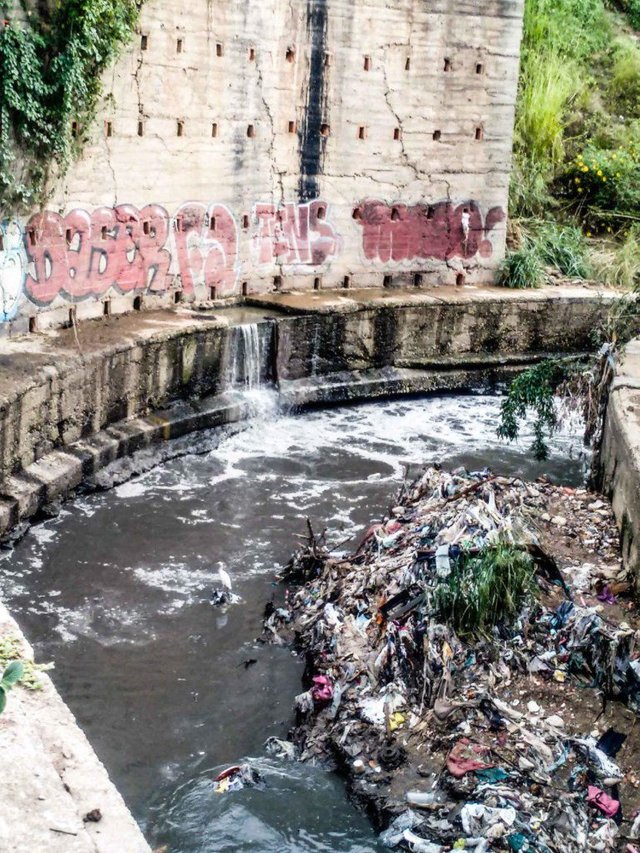 The guaire river is one of the many realities that can be observed in the country. A space where hundreds of people spend their days trying to find sources of income to feed their families.

Many of these young people and adults have put their health aside to try to survive in a country where promises ended up turning a prosperous nation into a destroyed economy, a devastated production, and a people struggling to get theirs forward.
Photographs by: @heibert210
https://www.instagram.com/terrenalgod/
---
---
If you are interested in supporting us we invite you to read our introductory post where you can learn more about us and some frequently asked questions:INTRODUCING AID VENEZUELA | CRYPTOCURRENCY HUMANITARIAN AID

Join our discord channel: https://discord.gg/RQ27fRe
Follow on Instagram: https://www.instagram.com/aid.venezuela/
Related Post:
Venezuela in the dark | The crisis is becoming more and more acute
Venezuela | About the last days and a new project for Humanitarian Aid
Help is coming to the project! | ¡La ayuda esta llegando al proyecto!
A photographic summary "Giving food to people" 16 March | Caracas - Venezuela
"Food for life" A short documentary | Crowdfunding campaign in Fundition | Support now!
Fundition proudly presents: @aid.venezuela's project: Food for Life"
AIDVENEZUELA | Making donations a reality with @orinoco
AID VENEZUELA | A call for sup: looking for SBI Shares!
Food For Life | Pitahaya "Miranda State" Venezuela First Week
AID VENEZUELA | You can continue donating to our Food for life program!

Delegate some SP to our project:
Delegate 25 SP | Delegate 50 SP | Delegate 100 SP | Delegate 250SP | Delegate 500SP |Delegate 1000SP
Send some SBD/STEEM to @aid.venezuela
Make @steembasicincome shares.


---
Visit our blog now SteemPress : https://aidvzla.steemblogs.club/2019/04/16/aid-venezuela-distorted-realities-miners-of-the-river-a-short-review/
---