AID VENEZUELA | A call for sup: looking for SBI Shares!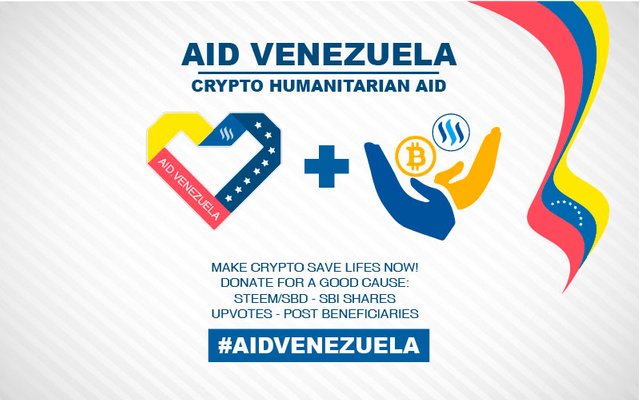 Hello community! We are growing quite fast and looking for all the possible ways with which you can help us help as many people as possible in Venezuela.
One of the most practical ways is through sbi shares or @steembasicincome
Steem Basic Income is a social experiment to bring a basic income to as many Steemians as possible. Members join by sponsoring others into the program. Steem Basic Income is delivered through regular upvotes to member content.
Read more:
https://steemit.com/busy/@steembasicincome/transaction-memo-guidelines
https://steemit.com/steembasicincome/@steembasicincome/frequently-asked-questions
How to help?
Just send 1 STEEM or the quantity you want to @steembasicincome. Include the name of our Steem account @aid.venezuela in the memo.
You and our project will each receive 1 unit in the program for every 1 steem you send!
In this way you're helping us to receive a more big daily vote at the time you receive units in this program.
---
We thank you again for all the support you give to the project and invite you to visit our latest fundition campaign.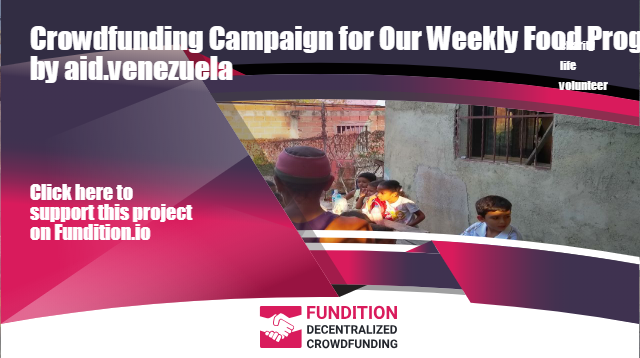 Support this project on Fundition.io
If you are interested in supporting us we invite you to read our introductory post where you can learn more about us and some frequently asked questions:
INTRODUCING AID VENEZUELA | CRYPTOCURRENCY HUMANITARIAN AID

Join our discord channel: https://discord.gg/RQ27fRe
Follow on Instagram: https://www.instagram.com/aid.venezuela/
Related post:
Venezuela in the dark | The crisis is becoming more and more acute
Venezuela | About the last days and a new project for Humanitarian Aid
Help is coming to the project!
¡La ayuda esta llegando al proyecto!
A photographic summary "Giving food to people" 16 March | Caracas - Venezuela
"Food for life" A short documentary | Crowdfunding campaign in Fundition | Support now!
Fundition proudly presents: @aid.venezuela's project: "Crowdfunding Campaign for Our Weekly Food Program Food for Life"

Delegate some SP to our project:
Delegate 25 SP | Delegate 50 SP | Delegate 100 SP | Delegate 250SP | Delegate 500SP | Delegate 1000SP
Send some SBD/STEEM to @aid.venezuela
Make @steembasicincome shares.