AID VENEZUELA | Help is coming to the project!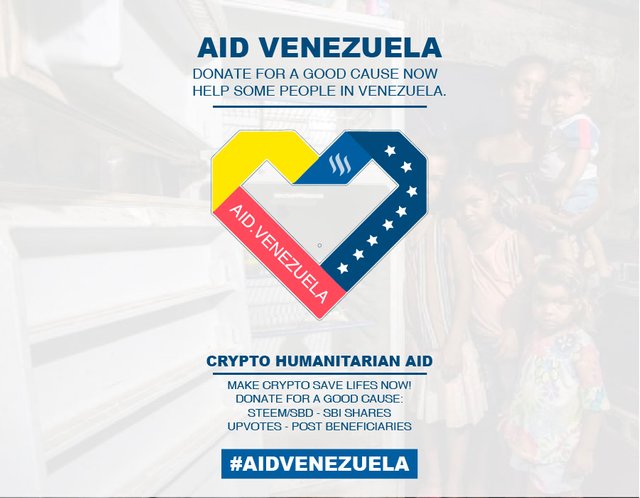 We thank everyone for their fervent support for this initiative. In just 24 hours we have grown quite a bit and received a lot of support from valuable users of the platform.
Also @r2cornell, @scilwa, and @juliakponsford have given us a great gift by delegating a little of their Steem Power to allow the growth of the project and be able to generate resources that allow the self-sustainability of future humanitarian activities.


You can delegate through https://steembottracker.com/delegation.html and give some love to our project.
@victoriabsb has joined the team to create links with the eastern region of the country.
@exzorltg will support us from the west of the country.
We continue to grow to form a team that allows for greater dissemination of aid entering this project. Also, we will be creating publications where the same people through images and videos, to tell them about the reality we are living.
---
If you are interested in supporting us we invite you to read our introductory post where you can learn more about us and some frequently asked questions:
INTRODUCING AID VENEZUELA | CRYPTOCURRENCY HUMANITARIAN AID

Join our discord channel: https://discord.gg/RQ27fRe
Latest related publications:
Venezuela in the dark | The crisis is becoming more and more acute
Venezuela | About the last days and a new project for Humanitarian Aid