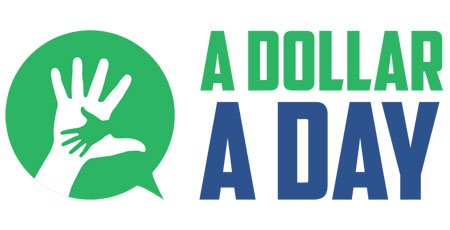 After the hiatus caused by Hard Fork 20, A Dollar A Day will now be resuming normal service.

The daily donations to projects around the world were halted on Tuesday 25 September.

I will now be sending donations to make up those missing donations from 25 - 30 September.

We had reached the equivalent of US$390 as of 24 September. I am hoping we will have sufficient funds despite loss of post rewards to reach the target of $500 for the month of September.

If anyone would like to send a few extra SBD to help make up the shortfall they would be most gratefully received.


---
---
How to support A Dollar A Day


The A Dollar A Day project is based on the simple idea of people donating one Steem Backed Dollar (SBD) each day. Those SBDs are pooled to give to a bigger daily donation to a good cause around the world.
If you would like to support the work of A Dollar A Day there are five ways you can help :
Just send SBDs for however many days you would like to support to @adollaraday.
---
If you don't have SBDs send steem instead to @adollaraday.
---
A Dollar A Day uses SteemAuto to vote on the posts of all the projects currently supported to provide an extra regular income. The aim is to achieve sufficient steempower to provide a $1 upvote to each project each day.
Delegations of all sizes are welcome - you can use these links for quick delegations :
Delegators (and regular donors) also receive a small auto-vote as a token of appreciation.
---
4. Follow the @adollaraday curation trail


We have recently set up a curation trail for the @adollaraday account. You can follow this to help the projects A Dollar A Day supports. @cryptocurator has made an excellent post all about the A Dollar A Day Curation Trail :
---
All upvotes on @adollaraday posts are welcome. All post rewards are ploughed back into supporting the project.
If you can add @adollaraday to your auto-voter even better.
---
---
Other recent A Dollar A Day posts :
---
---
[ logo by @hungryhustle ]