I assumed this was going to be my new personal record when I looked at the amount of orders I had to do during my work time.
It was confirmed when my wife told me we will go to shopping after work.
As it's now already clear, it was rather busy day, did some shopping and cycled in the morning and evening. Skipped workout for obvious reasons.
In a way I am proud, tired, exhausted and hungry. All signs of an active day.
Daily activity:
Cycling to work and from work
8 km with 50-meter elevation
Working in catering service for 8 hours
Walking around 15 km
No workout
Tomorrow, back to routine
Calories intake:
Currently around 74 kg
Sleep:
---
---
Stress muscles not brain! Stay active!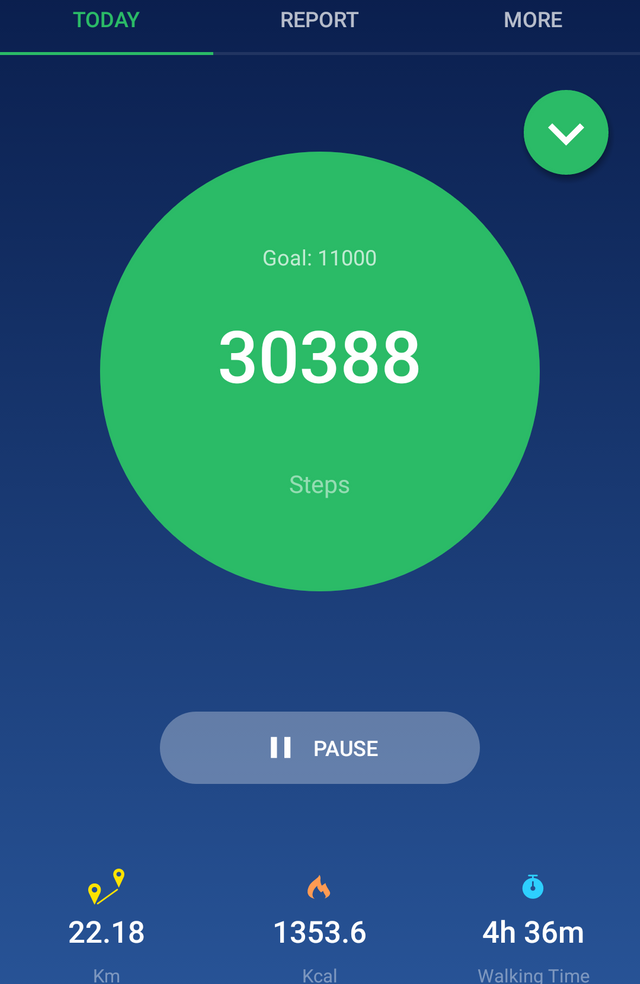 33717

Cycling, Daily Activity, Moving Around Office, Shopping, Walking


MM Photography Series on Flickr:
MM ExplorE Series:
--Palmetum (Tenerife)--Belfast--My balcony view--Amsterdam--
MM Creative Series on Flickr:
---
Enquiries about anything are welcome!
Upvote, comment and follow if you like!
Have a great life!
---
Work presented on this page is original and authentic; made by me with little help from my wife and internet.
Any redistribution or reproduction of part or all of the contents in any form from this page is prohibited without the permission of the copyright owner, in this case Milan M. (@psyceratopsb)
---
If you want to donate, I will gladly appreciate!
All revenue will be used as funds for opening "MM Art Workshop Studio".
ETH
0xca86490aBf420d625113adA810A05E1977dAF11e
NEO
Abpds5NQLxwFnPfg7RkFw8CFzvNF9WxiMn
---
One small sentence of gratitude to my wife Martina for all of Her support and inspiration!
You can check some of her work HERE
---

---
© All Rights Reserved by @psyceratopsb 2018 ©