If you guys have been following my struggle for the last 8 months of trying to get my crypto channel monetized you will know that even after you get past the required subscriber counts and amount of hours watched you aren't guaranteed to get monetized. It has to go through manual approval and YouTube is backed up for months on these channels getting approval.
It was a pretty frustrating process and in a lot of respects I thought it was going to be like getting my other channels approved which I had easily done in the past. I had pretty much lost all hope with this channel and it really caused me to produce way less content than I would have. I wasn't getting upvotes on most my content from DLive and DTube either so it oftentimes was better to just embed the YouTube video in a Busy.org post. That was my best path to success with upvotes.

I haven't posted any new videos since the channel got monetized so I haven't been able to hit a view rush since it has been active so I have only made $0.26 in the last day or so from what it is saying. I estimate that I lost several thousand dollars if it would have been monetized this entire time though.
Should You Try To Build A YouTube Channel?
This is a super tough question to answer because even if your channel topic has the amount of viewership to get a lot of views and subscribers there is no guarantee that you are going to get monetized as expected. It certainly is a moving target and the way I'm looking at that channel is as just one piece of my content creation business. If I can get it up to where I'm earning over $5,000 / directly from the ad revenue in the future I would be happy with that. I have done the math on other channels viewership and I feel that is possible if I step up my game and pump content hard and we hit the next crypto boom cycle.
I would say if you are just starting out and just created a channel it is going to be a very tough uphill battle to get everything approved like this. They moved the criteria up on us once while I was trying to get this approved and even though I was past the new mark it still took several more months to get it through even with having other channels monetized and being a verified partner since 2012 and never having any copywrite strikes against any of my channels.
This does open up another stream of income and I can sort of focus on the overall goal more at this time.
Personally the ad revenue model isn't the end all be all. I see a Ad Revenue + Crypto payment system being a step toward the right balance with a content platform personally.
Have a fun and safe 4th of July to everyone!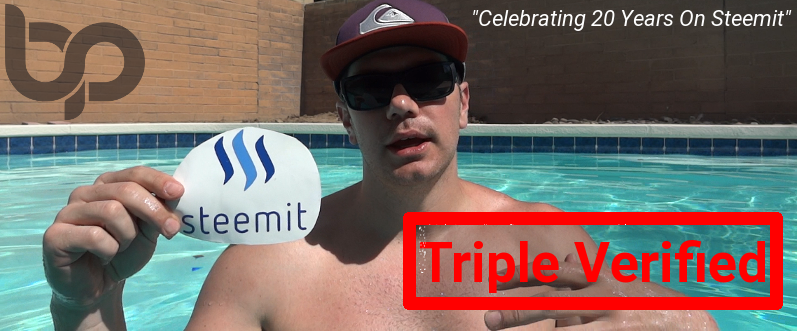 Thank you for reading my post and please consider following me @brianphobos