Hello Fellow Steemians!
I would like to welcome you all to a brand new Steemit adventure! For the first time ever I am going to share with the world (only here on Steemit of course) previously unseen photographs taken by an American Infantryman in World War II.
My Grandfather served with the Army and was stationed in the European theatre at the end of the war. Lucky for us he brought his 35mm camera with him and took over 400 pictures, but when he returned home he never developed the film and he never talked about it. Sadly, he passed away in the early 1990s. We won't have much to go on except for the photographs themselves.
A few years back my Grandmother gave me the film and ask that I have it developed with only one request. She said, "I know he met women over there, so please if there are pictures with other women don't show them to me.". Don't worry guys they didn't meet until after the war ;)
What I found on that film was a treasure trove of profile shots, landscapes, battlefields, and even a concentration camp. It turns out my grandfather had quite the artistic eye and most of the photgraphs are of great quality. These photographs have never before been seen in the public and now I am bringing them to Steemit to share this amazing story of my Grandfather in World War 2.
Its funny how fate would have it, but it appears he was assigned to an Army headquarters company, maybe as a security detachment. The thing is I was also part of a Personal Security Detachment in Afghanistan for our Squadron Headquarters which I find pretty cool.
So for the next few months, every Monday, Wednesday, and Friday I will feature a new photo from my grandfather. I will provide as much information as I know (and some humorous Army Veteran commentary) and I hope you guys will be able to add to the story with all of your knowledge as well. I will try to go in chronological order as I understand it to be and together we will take a journey through the European Battlefront at the end of the World War II. I will continue to run my "American in Germany" blog in between so also check that out.
For this post please enjoy a few teasers and let me know what you guys think! I am so excited for this and I hope you all are too! Fell free to offer any suggestions you have have to make this as interesting and exciting as possible.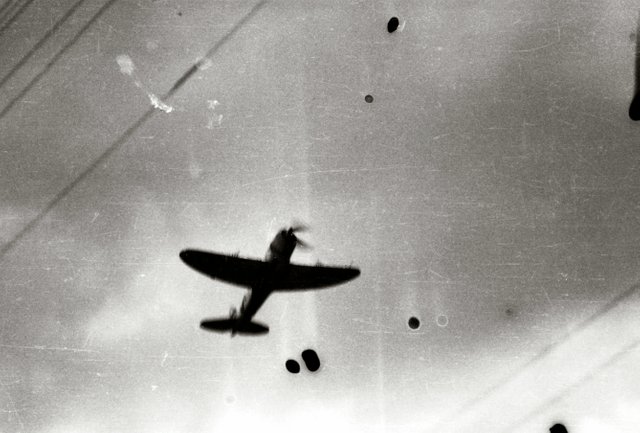 One of many plane photographs can't wait to learn about them along with you. Here we have a British Supermarine Spitfire in flight.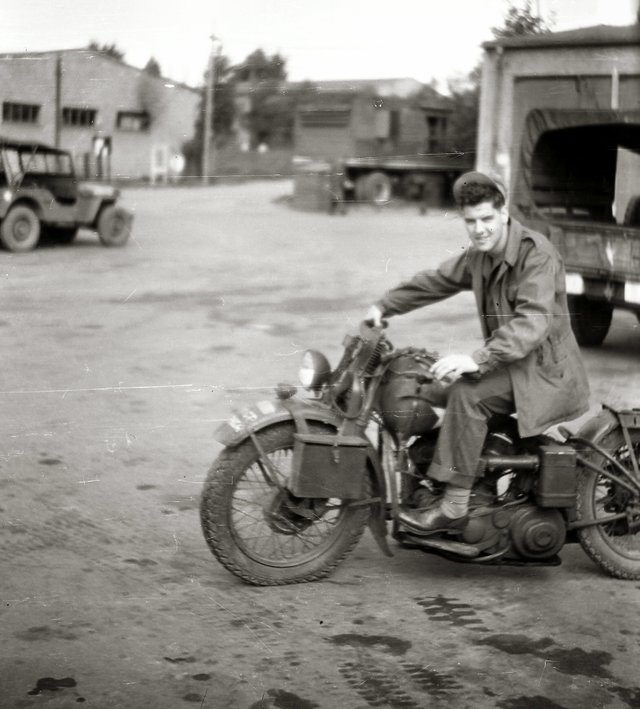 Here is my Grandfather Joe sitting on a good ol Harley-Davidson, you will be seeing lots of him!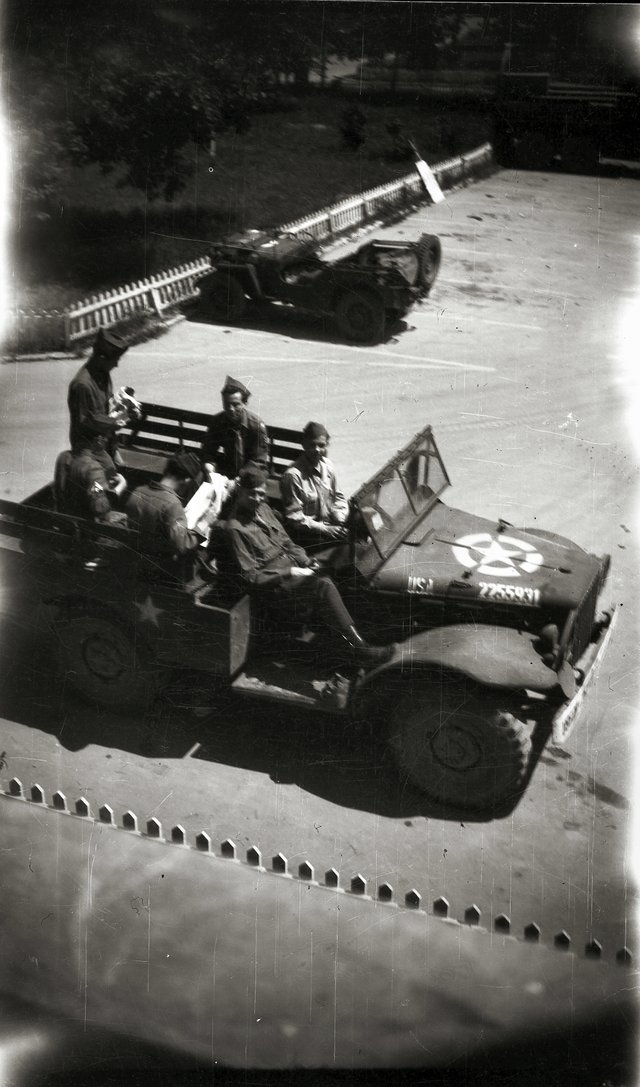 A couple GIs hanging out in a jeep, maybe returning from a supply run. I see bread and a newspaper.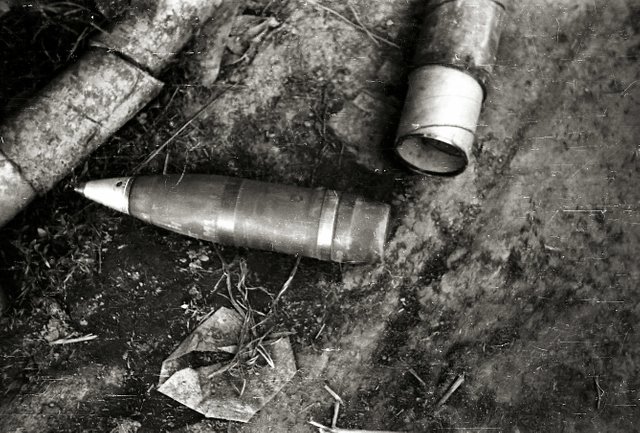 Here we have a tank round laying in the street. Is it a 50mm? Could be. Im an old cavalry man I can't count that high!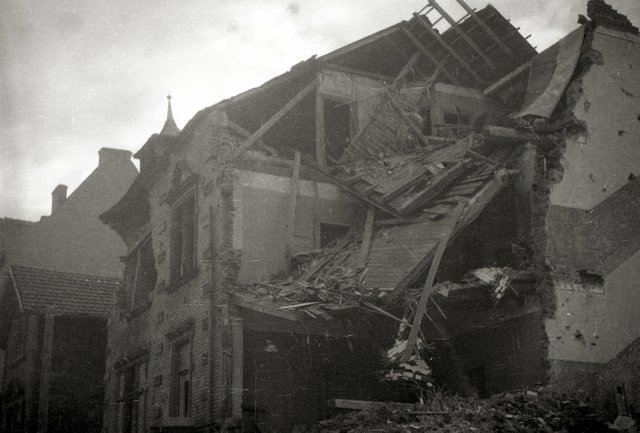 And lastly for you today we have a bombed out building somewhere in South Western Germany, we will find out more about that later.
Thanks everyone for stopping by and please up vote and Resteem this post!
I own all of these photographs so please respect my family history and ask permission prior to use. Thank You!
Post Edit: The plane in the picture is actually an American P47 Thunderbolt. You can read more about it here.