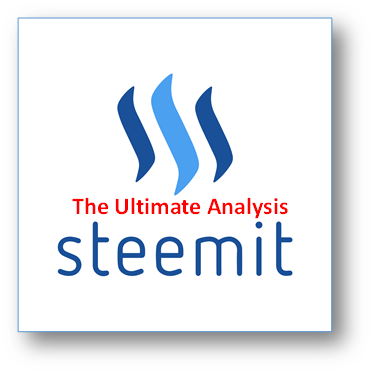 Blog, Vote and Get No Pay is a fate shared by a larger group of authors on Steemit. The question is, do you accept your fate, give up and leave or are you open to learn and grow?
What I appreciate so much about Steemit is the richness of data. It is the first time where you have access to a large number of data sets about the inner workings of a digital content economy. You can use this data to create insights and based on your insights you can build your own digital content strategy.
There are many reports and tools on Steemit. @masteryoda for example provides a daily, weekly and monthly report on the performance of the top 50 and now 100 authors on Steemit. He provides the data, yet the insights and conclusions you have to make yourself. The same applies to the many other reports that are published continuously about Steemit.
I have used these resources to learn from the top 25 successful authors of @masteryoda Monthly payouts MEGA report, August 2016 on Steemit.
In this analysis I will answer the questions:
• 📌 Why are they successful
• 📌 How successful was their start on Steemit
• 📌 What experience did they bring to Steemit
• 📌 Who is supporting them
• 📌 How do they interact with the Steemit community
• 📌 Do they use the new promote feature
Let's talk money first
What is the top and bottom earning limit?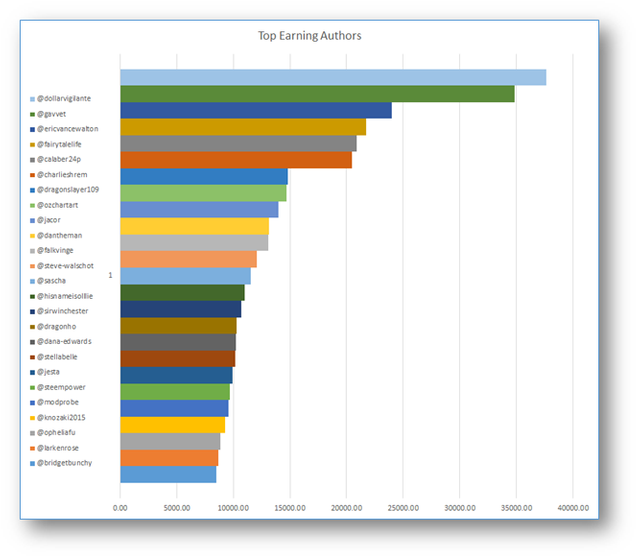 The top author @dollarvigilante made 37650.911 Steem Dollars in August while @bridgetbunchy at rank 25 received 8492.756 Steem Dollars. To make it into the top 100 List the minimum in August was 2813.009 SD. The month of August had two faces. In the first half the top 25 authors had a combined average daily income of 41660 SD while in the second half it dropped to 10539 SD.
How often Do They Post?
25 Authors published in total 1002 posts or in average 25 each. @falkvinge reached rank 11 with 5 posts only while @knozaki2015 landed at rank 22 with 80 posts. So does it mean @falkvinge writes better than @knozaki2015? I will give you my conclusion later.
How Well Did Their Posts Perform?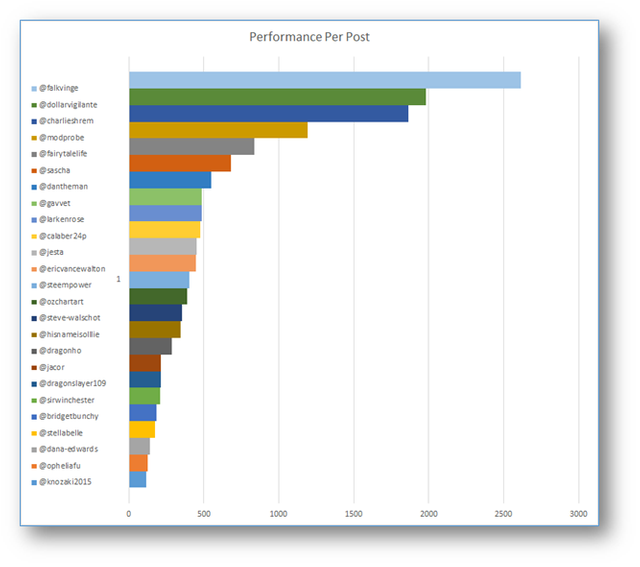 @knozaki2015 made 115 SD per post while @falkvinge walked away with 2613 SD for each of his posts. @lauralemons made it into the top 100 authors with 44 SD in average per post.
Let's talk network and interaction: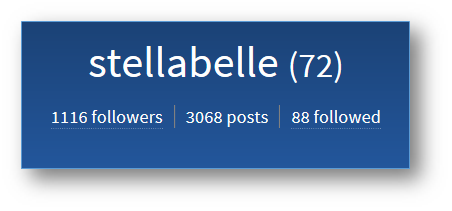 The profile of each author reveals further insights.
What about their reputation score?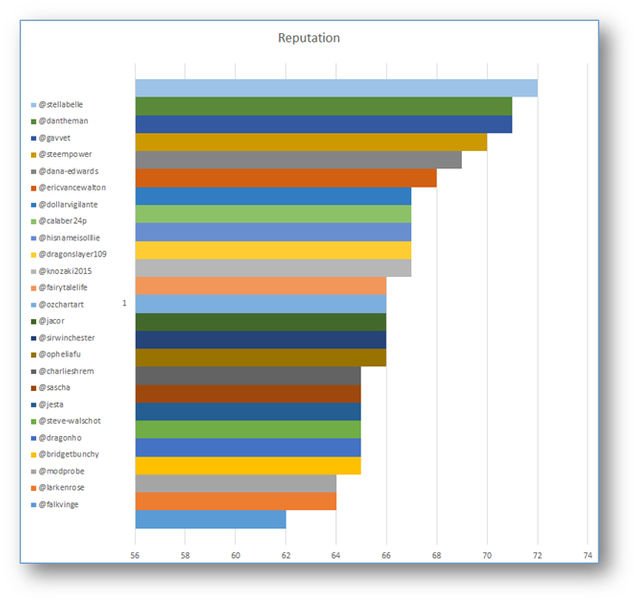 None of these top 25 authors has a reputation score below 62. @stellabelle at rank 18 has the highest reputation of 72 and @falkvinge has 62.
Short explanation on reputation for Beginners: The Upvoting and downvoting of your posts and comments by other users will impact your reputation score: Further details are here: @digitalnotvit How Reputation Scores Are Calculated
How Many Followers?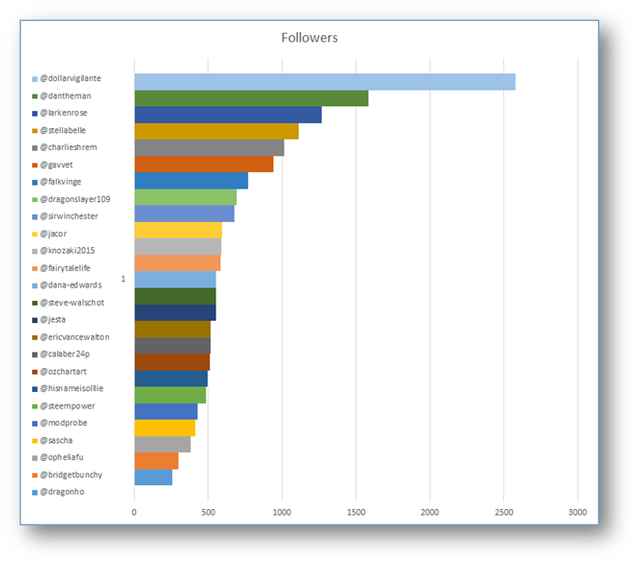 @dollarvigilante at rank 1 has 2578 followers. This is 10 times more than @dragonho at rank 16 with 259 followers.
How active are these authors?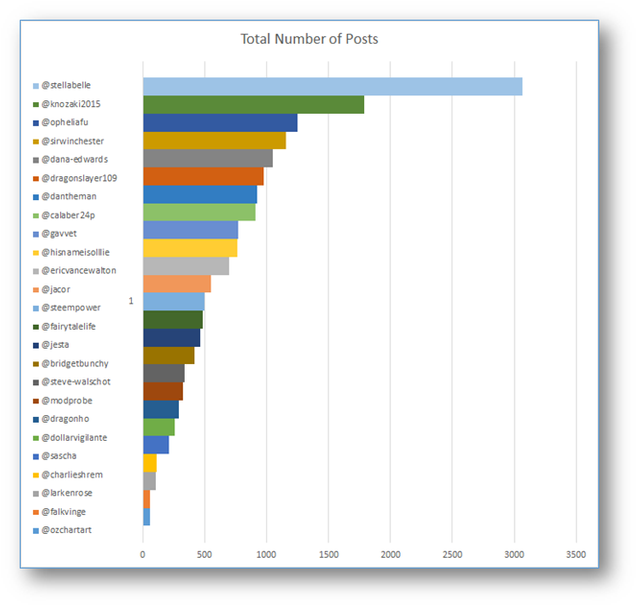 Steemit counts all your post which includes your comments as well. Here again @stellabelle is in the lead with 3068 posts. @ozchartart ranked 8 has only made 55 posts so far.
How Many Do They Follow?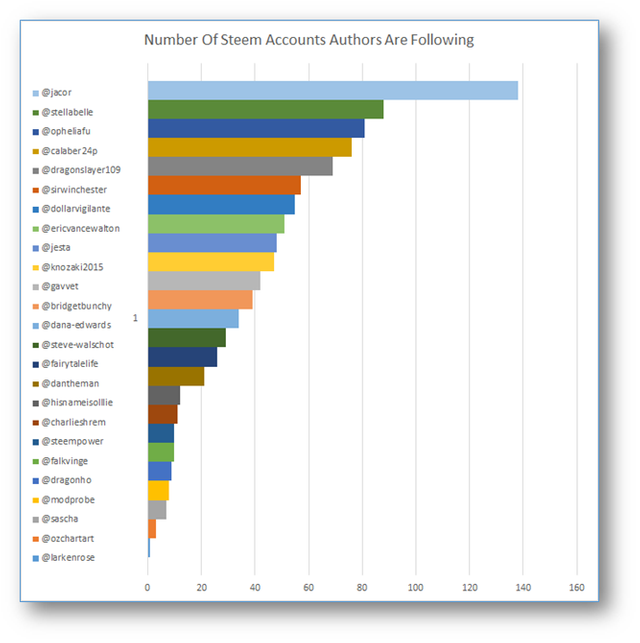 In average they follow 39 other steemians. @larkenrose ranked 24 with 1269 followers is following only @dragonanarchist. @jakor ranked 9 follows 138 other steemians while 596 follow him.
Which categories do they cover?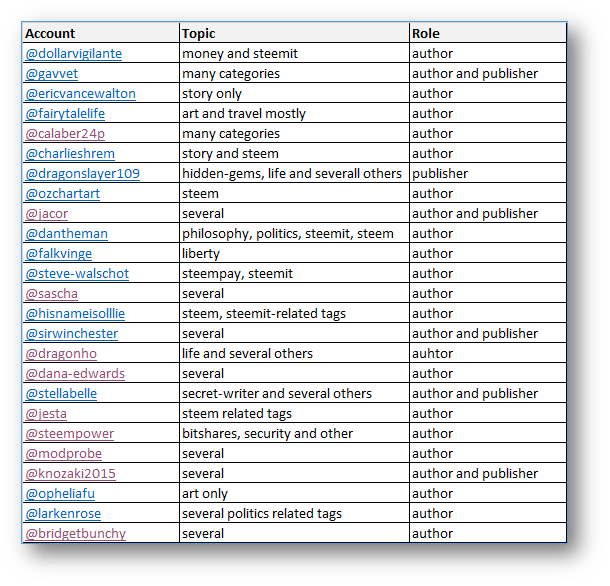 Only a few focus on a particular topic. Most of the successful authors will post across several topics. These topics are somehow loosely related. 5 of the top authors now have established themselves as publishers. They feature other authors work in their posts.
This is all the information I retrieved from their profile alone. With steemd I can now dig deeper.
Let's talk length of experience
For the Newcomers to Steemit.
Go to steemd.com and type the name of the author.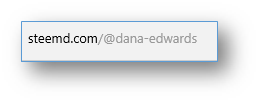 On the left side on the page in steemd.com a whole table with data will be displayed.

For example, you can see when they have first joined Steemit.


When did the authors join Steemit?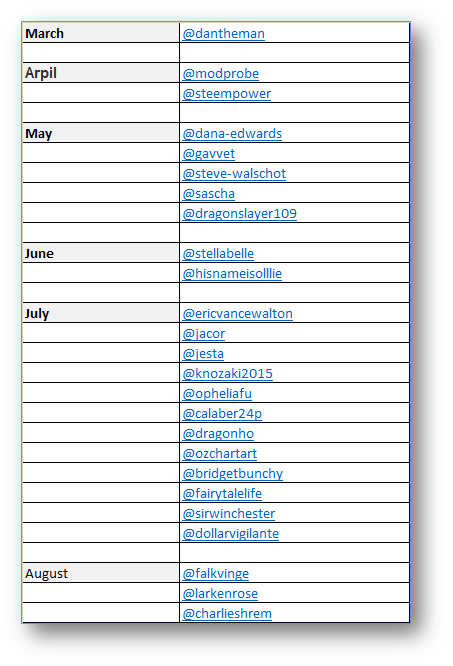 It comes with no surprise that @dantheman ranked 10 the co-founder of Steemit created his account already on March-24th. But even though @Charlieshrem who joined Steemit on August 16th still made it to rank 6. @falkvinge rank 11 and @larkenrose rank 24 started in August as well. Most of the 25 top authors are on Steemit since July, the same month as @dollarvigilante at rank 1 joined.
I guess by now you have an assumption what decides over success vs blog, upvote and get no pay?
Before I answer the question let's look at some other factors first.
How successful was their start on Steemit?
If you have a bad on steemit have a look how the second most successful author started out on Steemit.

And he is in good company as they are 9 more authors with a similar start.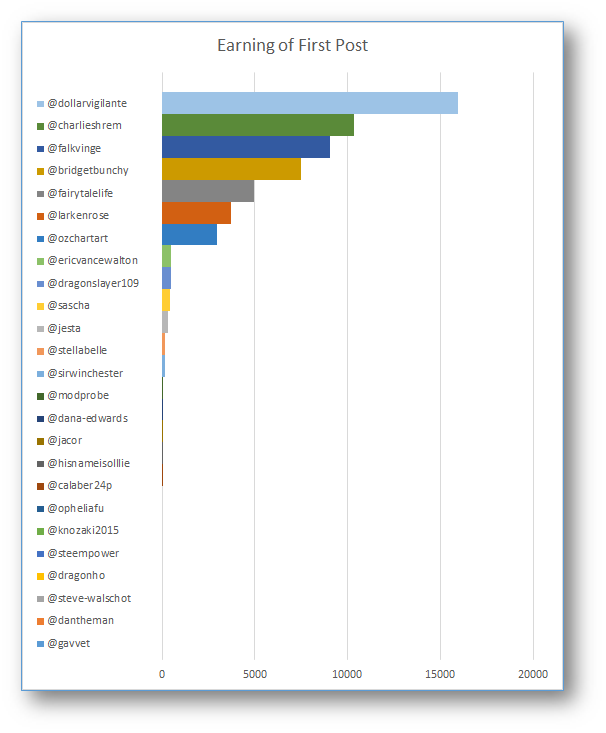 7 Authors had a successful start with their first post. They made between 2 961 to 15 961 Steem Dollars. The next 6 authors received 140 to 489 SD. And 7 made no money with their first post at all. In total 11 Authors had a start similar to most of us. Looking at the statistics I can say that I did pretty well with my first post earning 0.02 SD.
Quality of Work
What is their Steem IQ?
With [SteemIQ !] (http://steemiq.me/) created by @nphacker you can quickly analyse their work. But of course it needs to be taken with a grain of salt. It would require a deeper look before one could finally judge.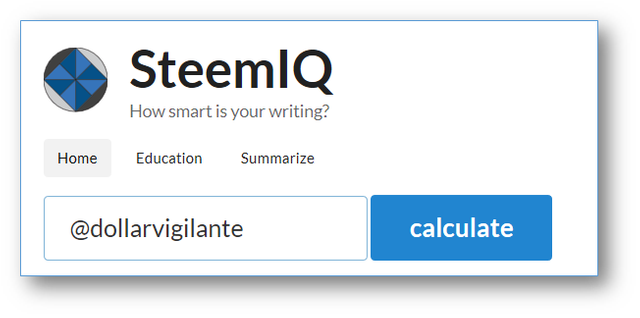 If I compare @dollarvigilante at rank 1 with @@@bridgetbunchy rank 25 I get the following results according to SteemIQ:
@dollarvigilante has an Steem IQ of 124 and gets a School Grade of 9.1 while @bridgetbunchy has a School Grade of 7.4 and a Steem IQ of 114. This is the level of J,K. Rawling. The author uses between 50 to 150 difficult words per post. @dollarvigillante who is at the level of Mitt Romney writes between 200 to 400 difficult words per post.
Before we finally conclude let's confirm by taking a look at the "CVs" of these authors.
Some of the introduceyourself posts made it into the of @lukmarcus Hello My Name is Chart 2 Top 100 Most Popular Steemit Introductions!
I have compiled a list with links to their introduceyourself posts here:
The Top 25 Steemit Authors and How they Introduced Themselves on Steemit!
Below is a very breif summary of their experiences.
Short Summary of their experiences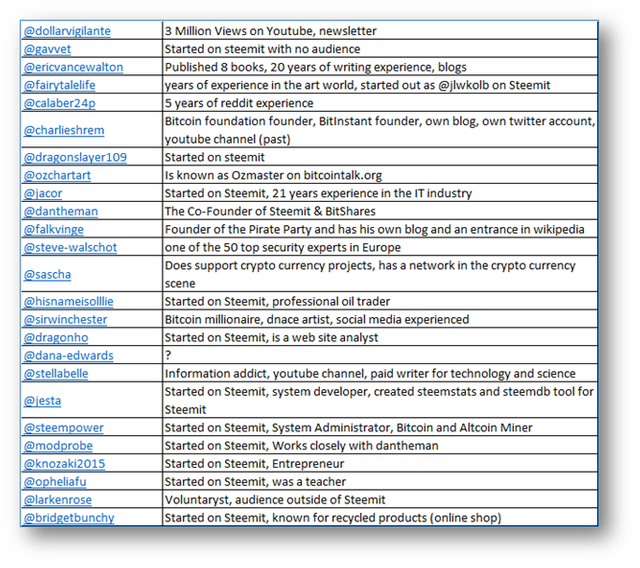 An existing audience outside of Steemit does help. A number of these authors have years of experience in the area they write about. The ones that started out on Steemit added value to the community by either developing helpful tools, finding the right topics, or had already a network and experience in crypto currencies. Experience is important as well as hard work to make it to the top spots.
You can work day and night, but the key thing is:
Audience
Audience
Audience
First listen to the community, understand what they need and be there when they are most active.
This also answers why @falkenvinge had more success per post than @knozaki2015. @falkenvinge already has a huge audience outside of Steemit.
Audience of the Authors
Who is upvoting these authors?##
With the [Steemvp!] (http://steemvp.com/) you can see all their supporters.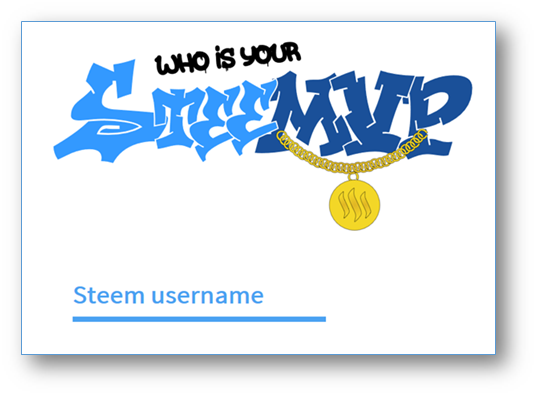 I have compiled a list below with their two to three main supporters.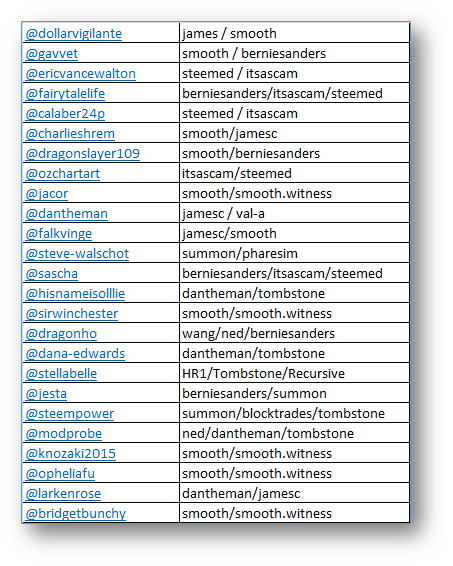 And the final question is are they using the new promote feature on Steemit?
What about promotion?##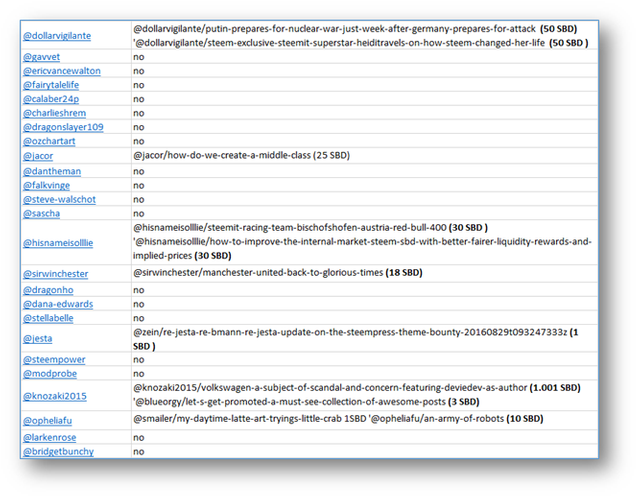 Yes. Some have tried it and even used the promote feature twice and some have promoted other author's post. Information from steemstats.com/@null
Last but not least when is the best day on Steemit for authors in general.
Best Day to Post on Steemit in General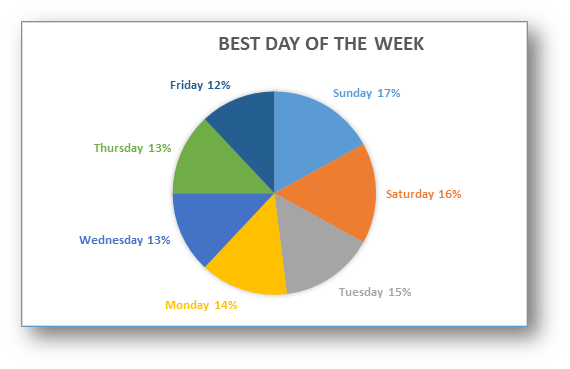 Earnings percentage wise the most money is made on Sunday and least on Friday based on the daily payout reports (first 4 weeks in August) by @masteryoda
Hope my analysis was helpful.
Recommended Reports:
Payout Reports Daily, Weekly, Monthly by @masteryoda
Steemle.com Charts
Personally I do have a mission on Steemit.
@steempowerwhale 🐳
🌞 upvoting your lifetime dreams!