Steem linkback bot update: v0.2 release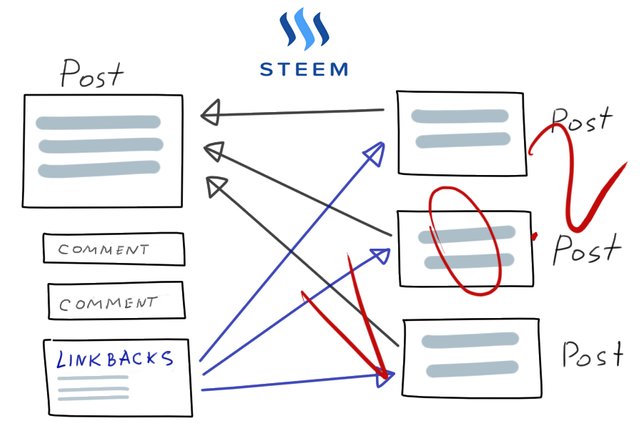 This is a first update of @linkback-bot-v0. Read more about linkbacks in the introduction post. After an initial test run I made some improvements:
Incoming links in comments are now sorted by created datetime starting from the latest entry.
Author names are now prominently featured.
Performance and parsing accuracy improvements.
I'll be starting a second test run shortly.
Personalized analytics
If you are interested in personalized analytics for your Steem posts or have any suggestions for the linkback bot get in touch with me (@ontofractal) on steemit.chat.
Why build a linkback bot for Steem?
To increase follower counts of related authors by providing additional discovery mechanism
To increase payouts for authors of high quality collections and authors whose posts are included in these collections
To increase of number of posts linking out by providing incentives to do so
To increase number of views per visit and time spent interacting with Steem
To increase steemit.com traffic from search engines
For fun and profit
Roadmap
Linkback bot is under active development.
Post language detection and bot i18n
Explore including links from comments with while accounting for signal/noise ratio
Author analytics
Personal analytics
Tag analytics
Mention and linkbacks notifications by twitter, etc
Possible link weighting by rewards
Spam prevention features