Charlotte Morgan and the Lemonade Stand--Chapter 17--Where's Brian
  This is my next book. Charlotte Morgan and the Lemonade Stand.  
It is still in the work-in-progress phase. The cover I am posting here is a temp cover derived from the first book.  But I like sharing my work here first.  The book is leveled for third grade readers and up.I am using the #steemiteducation tag because the book is about using math and earning money.   To read what has happened earlier click the link for each individual chapter for chapter 1. Chapter 2, Chapter 3, Chapter 4, Chapter 5, Chapter 6, Chapter 7, Chapter 8, Chapter 9, Chapter 10, Chapter 11, Chapter 12, Chapter 13, Chapter 14, Chapter 15, Chapter 16
Summary: Marcus nearly gets into a fight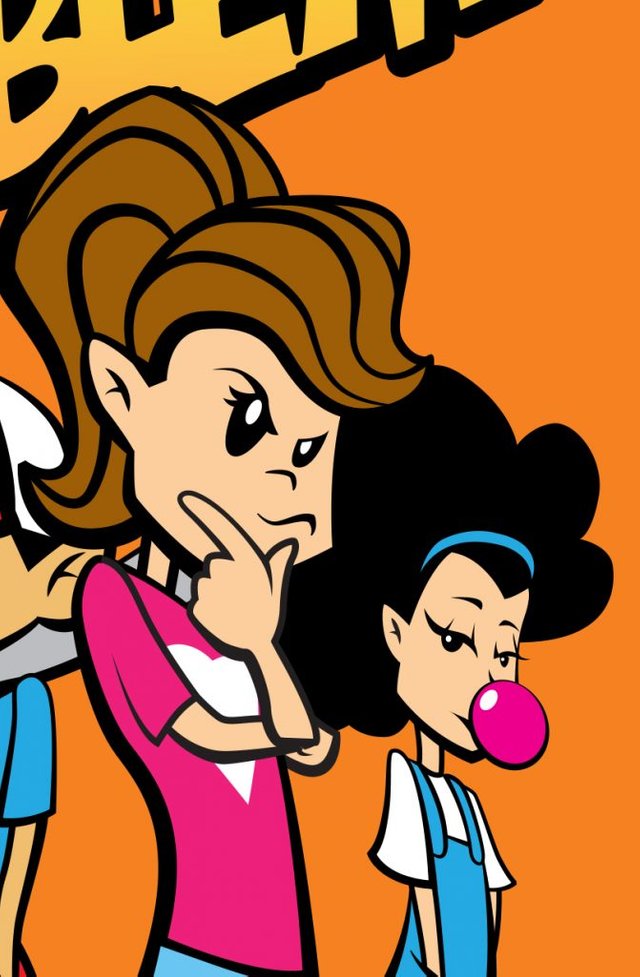 Chapter 17 Where's Brian? 
"Is Brian out here yet?" Marcus looked around the playground as we walked the track at the start of recess. 
"Please don't get something started and then get us into trouble," pleaded Sally. 
"Let's just be thankful that other people said that they are going to come," I replied.
 "Maybe if he comes, I can shove a frozen lemonade down his throat!" Marcus exclaimed.
 "Hey Charlotte!" Gavin came running up to us. Like normal he had already finished his lap. "I hear a lot of people are going to come to your lemonade stand on Saturday." 
"Thanks Gavin. I've had a couple of others tell me the same thing."
 "Have you seen Brian?" Marcus asked. 
"Kirkland?" Gavin turned and pointed at the class heading onto the track. "He must be over there in his class. Why?" 
"He called the lemonade stand stupid!" Marcus replied. He got madder the more he talked about it.
 "He didn't call it stupid." I said.
 "He put air quotes around it," Marcus replied. "There he is!" He pointed at Brian and headed toward him, the rest of us followed along wondering what was about to happen. 
"Marcus, what are you going to do?" asked Sally.
 "You'll see." Marcus clenched his fists. "Brian! What was that you were talking about during lunch? Why is our lemonade stand stupid?" Marcus was seething. I wasn't sure what was about to happen. 
"I didn't say the lemonade stand was stupid!" Brian shouted back. "I just don't think anyone is going to come to it!" Marcus took a step forward. Aaron put his shoulder on Marcus in an attempt to keep him from jumping on Brian. 
"Why!" shouted Marcus. 
I saw Mrs. King look at us, "Marcus, tone it down." 
"It is going to rain on Saturday!" said Brian. My heart sank. "That's why I said no one was coming to the lemonade stand on Saturday." Marcus stood not saying anything. 
After a tense moment he broke his silence, "Why didn't you say that?"
 "Because Mrs. Ritchie was watching us. I would have thought that you guys knew that it was supposed to rain this weekend?" Brian looked at all of us. 
"No one has told us that," I replied.  
"Just ask your parents when you get home. I have a game this weekend. My parents told me that it may get rained out." Brian went to jog his lap around the track, and my heart was in my stomach.