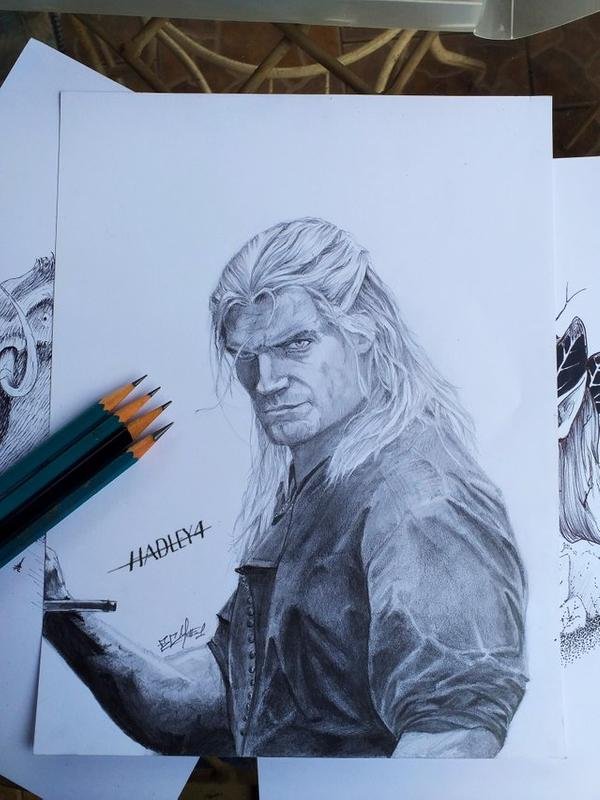 Images property of @hadley4

In the spirit of Curie's mission to promote undiscovered but exceptional content, we wish to use this twice-weekly section to provide an author showcase for some of the outstanding authors who received Curie upvotes in past week. Curie curators and reviewers nominate authors for inclusion in this showcase and author approval is sought and attained.
For those new to Curie, please follow @curie, and join us on Discord: https://discord.gg/jQtWbfj
Follow @curie's votes to support the authors. Please consider following our trail and voting for curated authors. If you are a SteemAuto user, @curie is an available trail to follow.
Vote for the @curie witness to support Curie operations (all witness payouts are used to fund Curie operations).
---
Curie Comment Contest is ongoing. Earn Steem by leaving good comments on posts upvoted by @curie. Find out how here.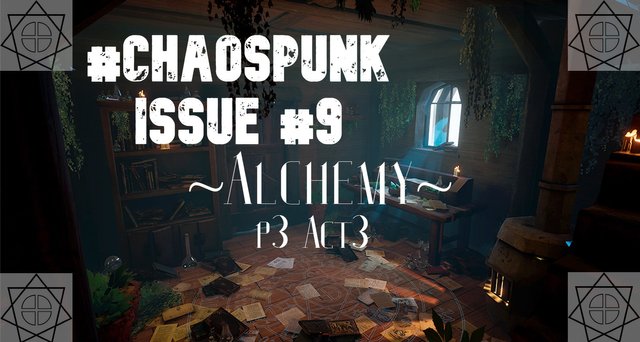 Images property of @chaospunk
Our first post for today is an amazing cyber-punk story that follow one Magus Aurelius on his adventure. I have to admit I really enjoyed reading this story throughout, it's attention grabbing and extremely well written. The images included make it easy to visualize the whole thing and all in all this is some exceptional work! Great job @chaospunk!
Today I did some exploring throughout and around the castle.. after spending some time acknowledging some various oddities I found whilst sightseeing around the castle, I noticed that I was rather impartial to most of what I saw. However, I eventually ventured off into a separate, partitioned section of the castle. I find a warm and spacious room far off to the back of the second floor of the castle. Upon walking into the room there wafts a distinct sweet,woody yet musky odor, as if this room has been left untouched for many years. This room seems to be somewhat undisturbed and uninhabited by the legion of spirits that normally haunt the rest of the castle. For reasons not entirely known to me at this point, the Djinn seem to avoid this area for the most part, so I decided to take some time setting up an impromptu laboratory and workstation here, so I can continue to complete some final experiments, as well as to give me the ample space and solitude necessary for me to complete some important magickal workings I had left on my docket before I was ready to set off and part ways from the desert.

Still a bit of tinkering left for me to do here. -@chaospunk
This story is already a ninth issue of the adventure of Magus Aurelius, so if you enjoy it I warmly recommend you to go back and start reading it from the beginning.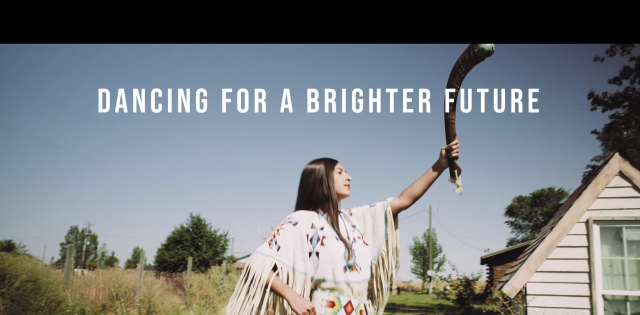 Images property of @izzhe
Secondly, we have a real interesting documentary brought to us by @izzhe. This is a really interesting video/interview with a dance teacher from Idaho and her story. You should definitely check it out, this author is doing some amazing work worth praising!
This year two Swisserbros and I set out on an epic journey for a Video/Docy Project To gather video content for a documentary that will serve as medicine, one that tells the story of ancestral and generational healing, and forgiveness, between cultures, races, and creeds. But also the bridging of all nations, through dance, music, nature, food, and ceremony. To show case the events and organizations that are truly working in non-separate atmospheres. -@izzhe
There are only six posts in total on this author's profile and they are all on various topics. We really hope this author stays active and keeps posting more amazing content in the future!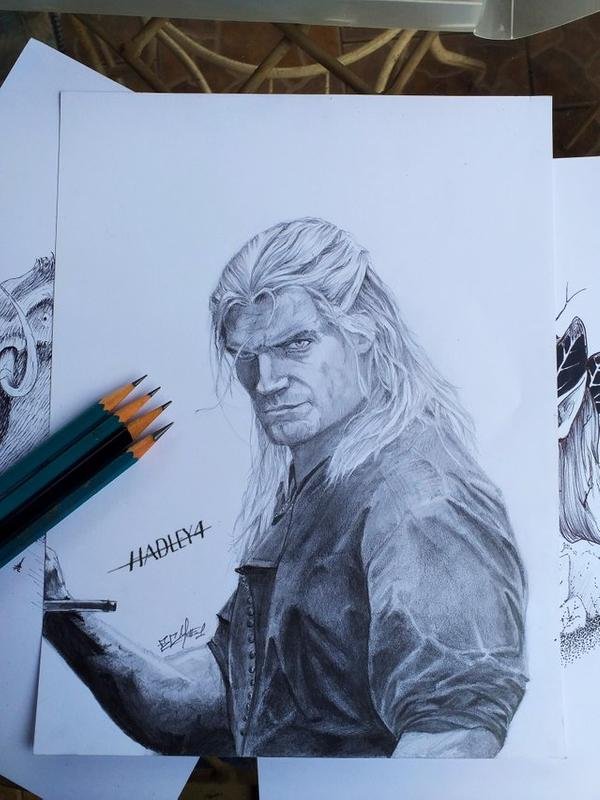 Images property of @hadley4
I have to start talking about this post by just saying: WOW! A huge, satisfied and genuine WOW! This portrait is by far one of the best I've seen during my time on Steemit and I'm not saying this only because I'm a huge fan of Henry Cavill. I'm saying it because the drawing is exceptionally detailed and accurate and it deserves to be seen and praised. Amazing work @hadley4, you are an excellent artist!
First of all, Happy Holidays Steemians!! I hope you're having a great time this time of year, I'm enjoying my Christmas vacation and I took the opportunity to draw a little. I've been a bit stuck with digital art because things don't go as well as I want, so I went back to traditional art and it seems that I haven't lost my touch yet.

Recently the long-awaited series "The Witcher" was released on Netflix, I devoured it immediately, in less than two days I had already finished it and to fill the void it left in me, I decided to portray Geralt of Rivia the protagonist of this story, played by Henry Cavill. -@hadley4
This author's profile is filled with truly great digital art posts and drawings, every single one really enjoyable. I highly recommend everyone to check them out, you won't regret it!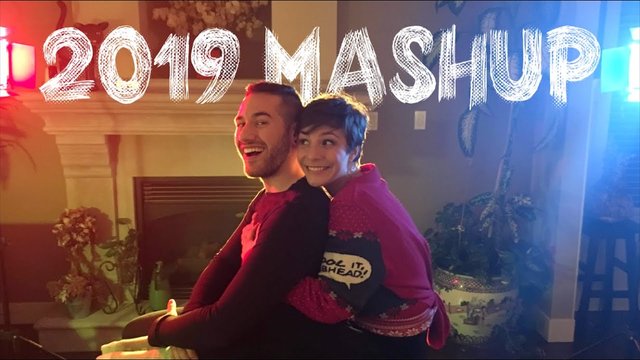 Images property of @tsprandy
Our post number four is a wonderful mashup video of 2019 hits. The singers are amazing and their voices are golden, really enjoyable to listen to. Not only that, but the video that follows is also exceptional and worth watching. Take my word on this and go listen to the video, it's great. Awesome work @tsprandy!
A long while since my last upload! Been working on a bunch of projects, including this year end mashup! Hoping to post more on Steemit and Dtube in 2020, stay tuned! -@tsprandy
This author posts rarely, but when they do, it's a bomb. You can find some really amazing posts on their profile if you take the time to check it out.


Images property of @fernando.lubezki
And finally we have a video about making a beat. It isn't too long so I really recommend it to everyone who is interested in making music. You can learn a thing or two from this guy. Those who don't care about making music, I really recommend you to check the video out as well. You don't have to learn anything, just enjoy this amazing beat!
I love using simple things for beats that are very open to infinite possibilities in terms of melodies, and this is definitely one of those productions.

While I was doing this rhythm I didn't think about anything else but giving myself a good production, whenever I have it ready, I try melodies with my voice and I was sure that this would be a very nice thing for me, I would love to do a song for it, I probably will.

I hope you like it, enjoy! -@fernando.lubezki
There are tons of great beats on this author's profile, so if you enjoyed this one, don't hesitate to check out all the others!

This Curie Author Showcase was written by Curie Curator @ivanm7 (Ivan) at times with input from other Curie curators and reviewers. All images and quoted texts are the copyright of their respective authors.