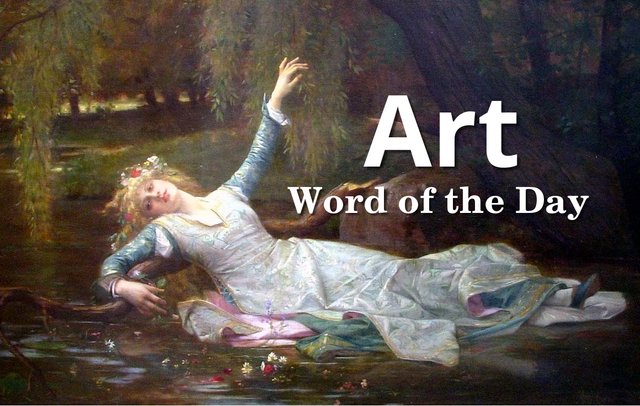 Term: Metal
Definition: Any of various opaque, fusible,
ductile and usually lustrous substances that are good conductors of electricity and heat. Metal is a material used by many American sculptors and craftspersons working in contemporary styles such as Alexander Calder, Thomas Markusen, John Chamberlain, Alexander Liberman and Alfred Baker.Sources:Merriam-Webster Online Dictionary, AskART.com biographies

1. A chemical element that is more or less shiny, can be hammered, welded or stretched, as iron, gold, aluminum, lead and magnesium. Distinguished from an alloy. In wire or wire mesh form (of varying dimensions) can also be used to create sculpture. Metalwork is the term used to describe the making of things from metal. 2. Glass in its molten state.

Metal is a category of elements with supreme capacities for shape-shifting, physical strength, and weight. Metal's surfaces can show an array of colors and textures, capable of polishing to a high gloss. They can be melted, cast, or fused, hammered into thin sheets, or drawn into wire. Typical metals form basic oxides with oxygen, salts with nonmetals, and alloy with each other. Examples include aluminum, antimony, chrome, copper, gold, iron, lead, nichrome, nickel, palladium, platinum, silver, tin, titanium, and zinc.Safety concerns with metals: Edges can be hazardously sharp. Have you had a tetanus shot in the last five years? Tetanus (lockjaw) is a bacterial infection that causes muscle spasms, difficulty opening the mouth (lockjaw), difficulty swallowing, and seizures. It often leads to death. However, proper vaccination can easily prevent it. Tetanus shots usually last for 10 years; however, if you have a nasty wound involving dirty or rusty metal, a booster shot within 48 hours is extra protection. Moving, bending, or cutting off small pieces of metal can make them whip around, and can even make them flying missiles. Users and people nearby should wear protective clothing, and maintain safe distances from each other. Metals conduct electricity.Also see anneal, arsenic, brass, britannia, bronze, ductile, electroplate, electrum, foil, Index of American Design, interdisciplinary, kerf, leaf, melting point, memory, metallic lamelia, metalpoint, mirror, Mohs Scale of Hardness, nonferrous, openwork, patina, pewter, science and art, solder, staple, temperature, welding, and the names of things made of metal, such as architecture, chisels, fettling knives, nails, needle files, pen nibs, and sculpture.
---
Art Word of the Day
---
Every day I make an attempt to add a little bit more art knowledge to the Internet, one word at a time. Realizing there aren't many comprehensive and complete online art dictionaries, I set out on a mission to compile my own.
---
Please be sure to check out these other projects
---

SteemAX helps minnow content-creators and whale curators by automating an exchange of upvotes between their quality blog posts, allowing both 1 to 1 as well as disproportional exchanges that grant bigger curations, better support than a bid bot, and the long-term support they both deserve.
"Why would you want that", you might ask. Good question. But to understand the answer consider for a moment that the Steem blockchain has been designed to be intrinsically capitalistic. Meaning those who invest their own money (or find money to invest) into Steem Power are going to make more money then those who don't. Although Steem was created to be capitalistic, very few "open markets" exist on the platform. Of those markets, the only thing traded is Steem for something. Steem for a vote. Steem for SBD. Steem for Steem Power. But the Steem ecosystem has more that can be traded. How about trading your vote for a vote, instead of for Steem? Now what if that turned into a long term support of traded votes? Voila: www.SteemAX.trade.
Version 1.6 of SteemAX has just been released! Users can now automatically accept 1:1 ratio invites, as well as set your vote power threshold in the new settings options. And of course SteemAX lets you batch send and accept invites now, making the process of finding exchange partners much easier. Speaking of which, check out SteemAX new top users page to find even more exchange partners!
---

---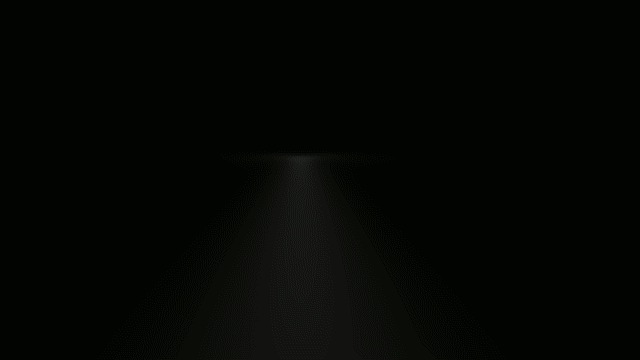 ---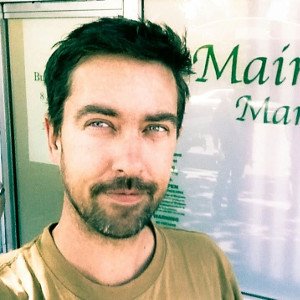 Contact Me
---
Some helpful articles I've written here on Steemit
---