A red oak near our house needed to be removed. I'm using the bigger logs to make a set of chairs. This is the first post in a slowly evolving series as I convert a green log into useful furniture.
None of the tree went to waste. The smaller logs were split into enough firewood to heat our house for two years. The small branches were piled up in the woods to provide cover for wildlife.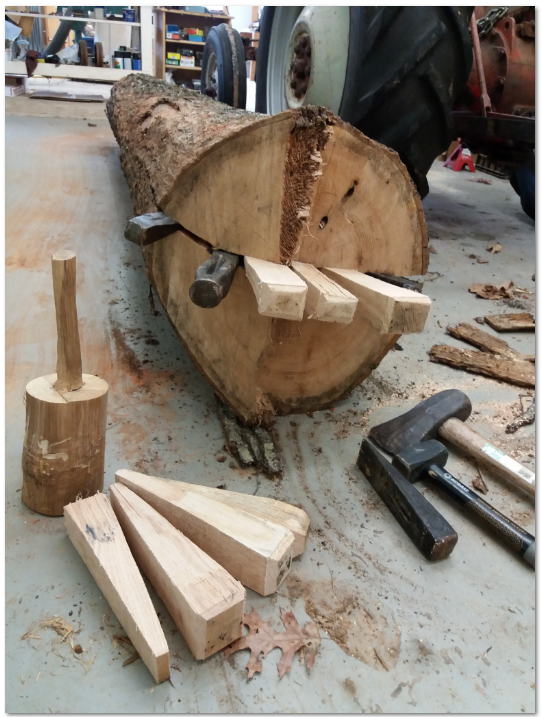 The whole process begins with moving the log into the shop. This beast was 8 feet long and over 20" in diameter, so it was hard to move. I dragged it with the tractor and a chain until is was most of the way into the shop and then pushed it with the tractor's back blade.
I could have sawed the log into chair parts, but riven wood is naturally stronger. The only problem is that it takes a bunch of wedges. Metal wedges driven with a maul are the only way to get the split started, then wooden wedges driven with a hickory cudgel finish the job.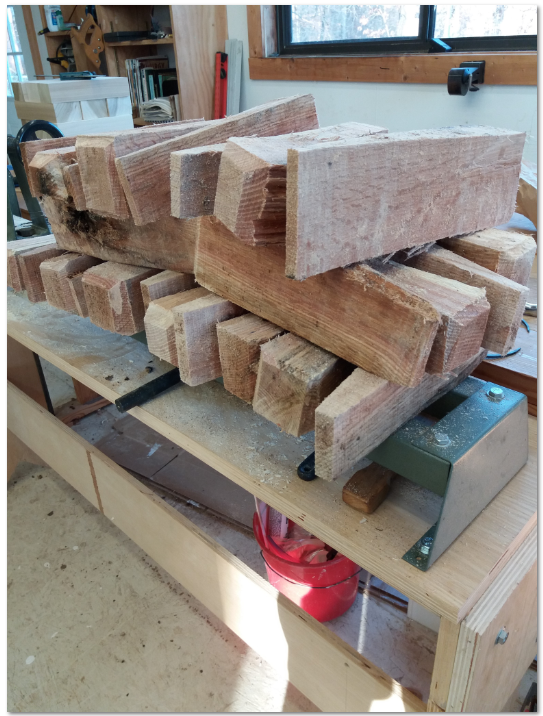 After the initial splitting, I split each half again to make quarters, then used an electric chainsaw to cut short lengths for the front legs and longer pieces for the back legs of the chairs.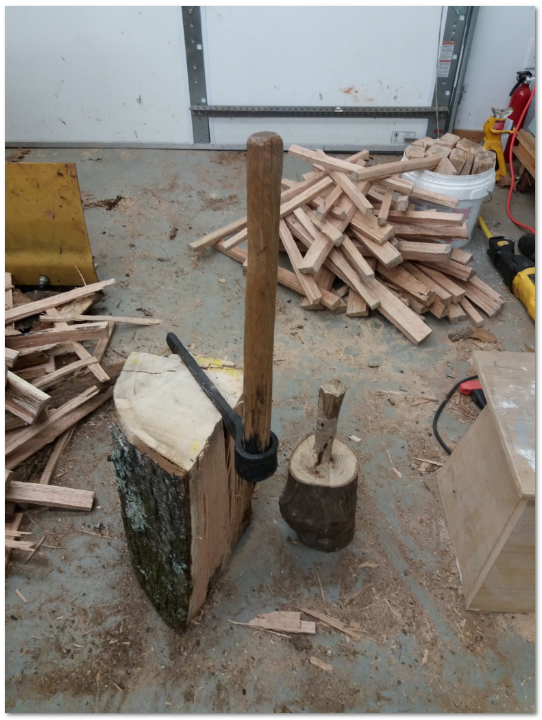 Some of the pieces are split into rungs and seat rails with a froe. This froe is an antique that my mother found at an auction. You drive the steel blade into the end grain with a cudgel and use the handle as a lever to twist it and split the wood with the grain.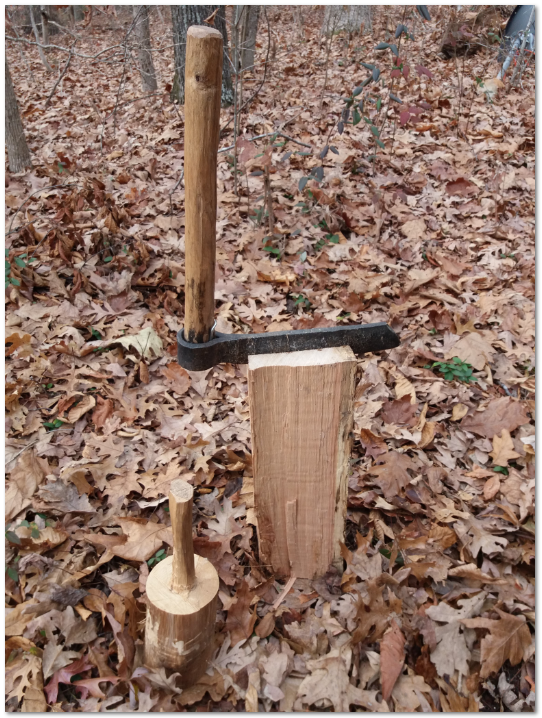 Back rails are split from flat planks. The pieces can be split quite thin, but only if the split is made in the center of the wood's thickness. If the split begins to run off toward one side it will suddenly veer off and make one piece too thin. With practice, it is possible to steer the split by forcing the wood on the thicker side to bend.
These chair parts are all stacked up in my shop waiting for the next steps. Some of them will be turned on the lathe and others will be shaved with a drawknife. There is a lot more work to do, so stay tuned for updates.
Cheers,
Professor Bromide