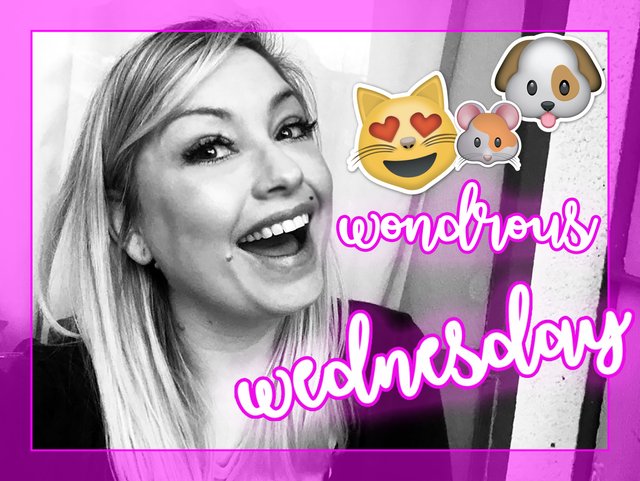 MY GUYS!! I cannot tell you how STOKED I was to see all the entries for my contest - TWENTY in total. It was amazing getting to know everyone, and I gained a few new friends via the contest. Now if that isn't something to be thankful for, I don't know what is!
I will be announcing the winners tomorrow, and have decided to split the prize as follows:
💜5 STEEM for the winner + my 100% upvote for a week
💜4 STEEM for the runner up
💜3 STEEM for a post that I feel is undervalued
I was so touched to receive an extra 5 STEEM from @adsactly, and 2 STEEM from @whack.science , making this all so much more WONDROUS!

This week I decided to amp up the competition a little. A few entrants mentioned their pets in their list of things that they are grateful for, and I totally loved this!
💜 This week's theme is PETS 💜

💜 THE RULES 💜
💜Write a post telling me all about your furry friend and how he/she makes your life that much more WONDROUS. I'd love to know how you met, what makes them special and how they bring you joy in your life.
If you don't have any pets, you could tell me about a pet you had in the past.
💜Make sure you use the hashtag #wondrouswednesday and also tag me (@princessmewmew) somewhere in the post so I can be notified by my awesome Steemify app!
💜Make sure to use the words Wondrous Wednesday Contest or something like that in your post title
💜 PRIZES! (YES, THERE ARE PRIZES!) 💜
💜I promise to read ALL the entries that meet the requirements (using the tag, and the correct title) and I will reward 5 steem to the winning post.
💜AND! (But wait, THERE'S MORE!) I will give the winner my 100% upvote (currently 26 cents at this low point in Steem price history! 😦) by adding the winner to my auto voter for a week!
This week I was so blessed to receive an extra 7 STEEM as a donation to the prize pool, and so I thought I would put it out there - if you'd like to donate to the prize pool, it would be awesome. It's a fantastic way to give back to our amazing Steem Fam!
---
💜SO GET GRATEFUL! 💜AND DON'T SWEAT THE SMALL SHIT 💜
THE WINNER WILL BE ANNOUNCED NEXT THURSDAY, ONCE THIS POST IS 7 DAYS OLD
---
Lots of love from myself and Milkshake, one of the strays I rescued, and who lives at my shop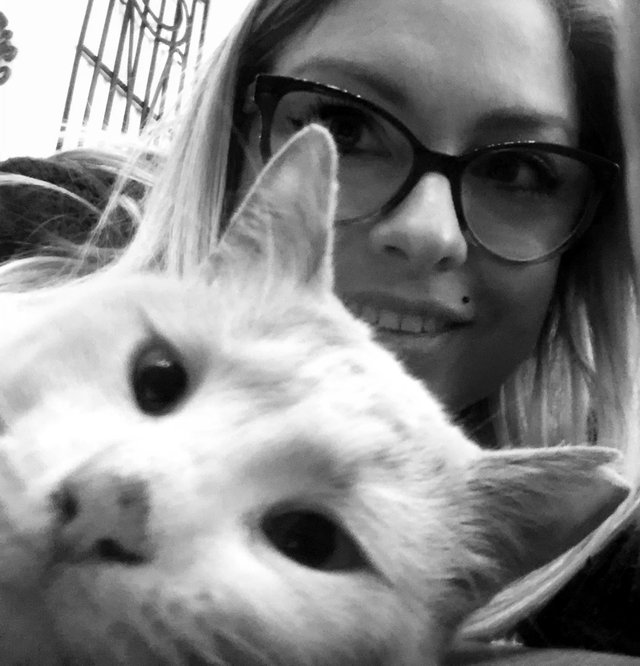 ---
🌸Give Some Love to My Past Posts:🌸
---
---
---
🌸Recommended Reading:🌸