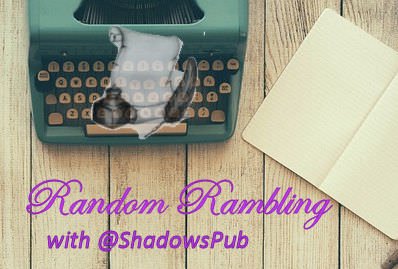 I had originally scheduled the tenth Witness Chat in the Steemit Ramble for today at noon EST/5pm UTC. @ned had scheduled his fourth livestream to take place last Thursday at noon and then rescheduled it to today at noon. To accommodate it, I moved the Witness Chat to Wednesday Dec. 12th at noon EST/5pm UTC
I'm writing this at 1pm EST on Tuesday and guess who didn't show up and do a livestream? — @ned and no word on why. Seriously @ned… did you lay so many off that you have no one to take a minute to make a post alerting us to your lack of presence?
Witness Chat #10 is Wednesday, Dec. 12 in the Steemit Ramble starting at Noon EST / 5pm UTC.
These chats are a designed to bring together the community and the witnesses who keep the blockchain functioning. As members of the community, we are supposed to place our votes wisely to determine which of the witnesses rise through the ranks and which don't. Every vote counts.
I was sorry to read this morning that @swelker101 and @isaria are shutting down their @steemcreative witness. They are great folks who do some great work on the platform. I expect they will continue the work, it's the economics of the current market that led to the shutdown.
Here is the list of the witnesses who have participated, their witness accounts (if applicable) and the number of chats they have attended. Would be great to see you all at the chat on Saturday.
@abh12345 (@steemcommunity) - 2
@aggroed
@anarcho-andrei (noblewitness) - 8
@angelveselinov (poetsunited)- 2
@arcange
@alexvan (ro-witness) - 6
@ats-witness - 2
@castellano - 3
@cervantes
@c0ff33a (c0ff33a/derangedvisions) - 4
@derangedvisions (c0ff33a/derangedvisions) - 3
@crimsonclad (followbtcnews) - 5
@drakos - 5
@elear (@utopian.io)
@enginewitty - 8
@followbtcnews - 2
@fyrstikken (fyrst-witness)
@guiltyparties - 2
@Idikuci (Comedyopenmic)
@jackmiller - 8
@jrswab - 3
@kevinwong
@lukestokes - 3
@mahdiyari - 3
@mcfarhat (@actifit)
@Meno (helpie)
@MiguelV (Castellano) - 2
@morkrock (adsactly-witness) - 3
@patrice - 4
@Paulag (SteemCommunity) - 2
@pharesim
@qurator (@scrooger)
@sircork (noblewitness) - 4
@therealwolf - 3
@timcliff - 4
@ura-soul - 3
@yabapamatt
@yensesa
As for everyone else. Come on along. There is much to learn and an opportunity to hear and interact with the witnesses is a great way to get to know who you want to place your faith in.


Until Next Time — Just Steem on











If you like this, please follow me and upvote the post.