Schedule of steem radio shows, podcasts & social broadcasts, supported by DSound - week beginning 10 December 2018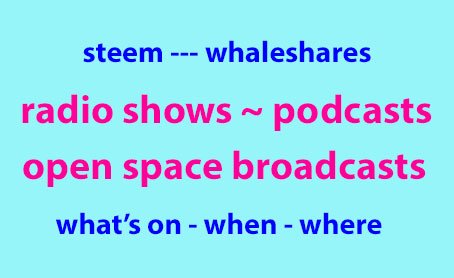 Been a quiet old week on the radio waves...

No new shows coming along that I have spotted.

Alas @meno is hanging up the mic on his MSP show for the timebeing. But all is not lost, you can always catch @meno on the Helpie Hangouts.

@shadowspub is running another Witness Chat in Rambling Radio this week - trying a weekday slot on Wednesday this time round. Should be an interesting one 😃

The big news from my side is the start of the SOS (State of Steem) Forums this Thursday...

---
---
The SOS Forums : Open Forums on the State of Steem - starting Thursday 13 December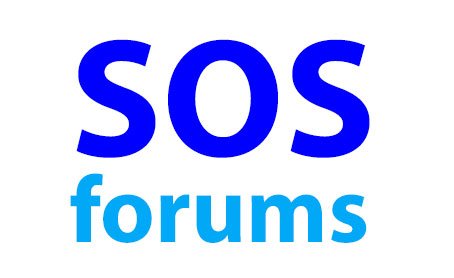 We had a very succesful second UK Steem Virtual Meetup last Thursday.
That was a very useful testbed for expanding the open forum style show into something wider.
This Thursday we are launching The SOS Forums - a series of wide ranging, all hands, no holds barred discussions on the state of all things steem.
I am working with @llfarms, @paulag, @teamhumble and @imacryptorick to put together a series of 6 themed discussion forums during December and January.
The provisional schedule for forums is...
Forum 1 (13 December) : The State of Steem - where we are, where we are going, Steem v Steemit Inc, defining roles, community 'takeover'

Forum 2 (20 December) : Technology - nodes, RocksDB, SMTs etc

Forum 3 (10 January) : DApps, Apps & Developments - nodes, business plans, delegations, marketing

Forum 4 (17 January) : Revenue streams, advertising etc

Forum 5 (24 January) : Marketing & Onboarding

Forum 6 (31 January) : Content creation, curation, retention
---
Look out for more details coming out in the next couple of days.
If you would like to take part message me on Discord @Pennsif#9921.
---
---
Support from DSound and Witness @prc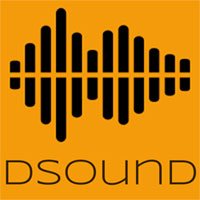 Pedro of DSound very kindly supports these listings. His generous upvote for the post allows me to dedicate many hours each week maintaining and producing these listings.
In case you didn't know Pedro runs the @prc witness.
If you have any spare witness votes please do consider giving a vote to @prc to show gratitude for his support for this listings service.
You can read his latest witness update here...
DSound is moving ahead in leaps and bounds. The new instant play facility works perfectly, and at SteemFest 3 Pedro announced some amazing new features for the imminent DSound beta version. Keeps your ears and eyes open for a post giving more details.
---
---
If you know of any other relevant shows that I haven't included please do put the details in a comment below or DM me on Discord @pennsif#9921 . Also please let me know of any changes to the shows already listed

---
The times for the shows are all shown in Coordinated Universal Time UTC/GMT - which is currently UK time. There are numerous sites on the web for converting UTC to your local time. This one looks particularly useful worldtimebuddy.com
---
SteemRadio : schedule of shows for week beginning 10 December 2018


---
---
MORE OF MY POSTS...
---
---
| | |
| --- | --- |
| These weekly listings are supported by DSound | |
---
---
[ graphic from @pennsif & DSound ]