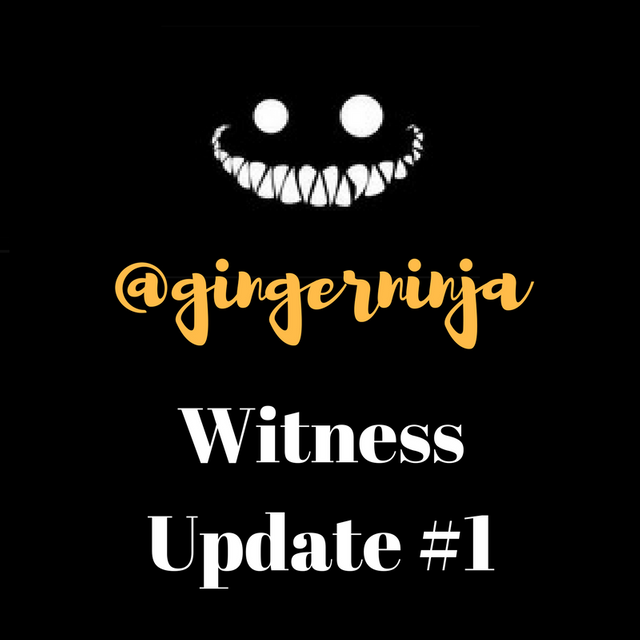 Hello my fellow steemit friends!And welcome to my very first witness post :D
---
For those who do not know me,I am just your average steemian looking to make some friends where ever I can,and help whenever I can.
This weekend after seeing steem drop all the way down slighty below $1,just to bounce right back,I decided to do a little more research on the community and the way the STEEMIT system works.So after a few hours of reading I found it most interesting to learn how steemit witnesses are the ones in control of creating and maintaining the blockchain ,aswell as determining the price of the SBD token distributed to the community as rewards on a daily basis.
So I decided to give the roll of a steemit witness a go,by firing up my very own witness server.
Before I jumped right in and started setting up my witness server,I learnt a few things:
To setup a witness server,I will need to have a strong enough system(with atleast 8GB RAM ;) to get it running on the network
The witness will need to be active on the network 24/7.
The witness server will need to be setup on a linux system.
The server will need to be monitored and tracked for block misses on a regular basis to ensure all issues are delt with.
A price feed will need to be setup.
Witnesses in the top 50,are mostly respected members of the community that also offer their services along side running and maintaining their servers.
Becoming a witness will be a long term plan.
Witnesses outside the top 100 wil most likely not receive any blocks or rewards.
After taking a look at the top witnesses rankings and stats at https://steemd.com/witnesses and https://steemdb.com/witnesses I saw that there are even those in the top 100 rankings who run outdated versions of steem , are not active on the network anymore , or simply has lost their interest in being a witness.I can truly say that I have almost no experience in maintaining a linux server,but I would love to be part of the ongoing witness program.It is never too late to learn,and I would prefer learning about something that will genuinly help out the steemit community.
Here is how I got my server up and running:
I chose to use an extra server I had lying around(Its stronger than the requirements),instead of renting one.
The server has a fresh install of Linux Ubuntu.
To install the required software, I followed one of the easiest guides available out there by @someguy123(a guide on setting up a remote witness available here)
I set up the price feed with Steemfeed-JS also created by @someguy123.
Seeing that I have been on steemit for about only 2 months now,I am still busy learning how the community operates,and in which way I will be able to offer a service that will be useful to the community.
For those who do not understand what a steemit witness is,or what they mean to the community,go take a look at my post explaining witnesses here, or a even more detailed post can be found here by @jerrybanfield.
If you would like to vote for me as witness,but you are not certain how,here is a quick guide:
To vote for me @gingerninja,or any other witness,head over to https://steemit.com/~witnesses to get a ranking of the current top 50 witnesses,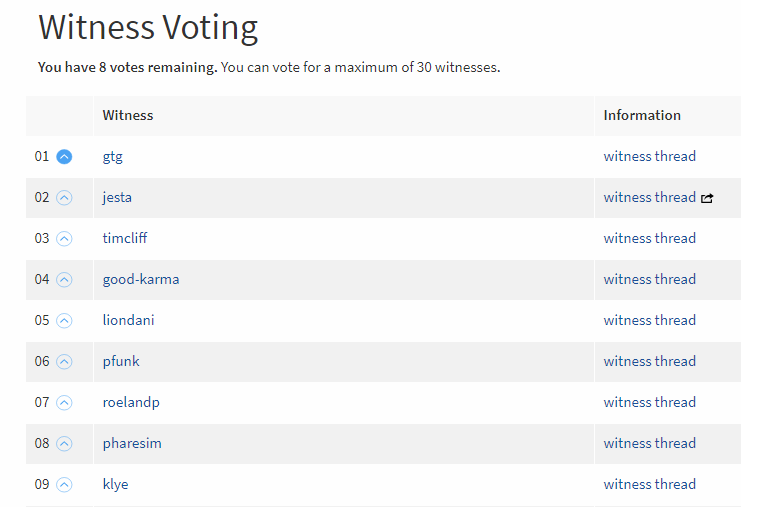 (Top 9 witnesses shown in image as reference)
Now pick the witness of your choice to vote for,please note that you have a total of 30 votes to use,and you can unvote any witness at any time.All votes(approvals) are indicated by a

arrow,while all unvoted witnesses will be indicated by a

arrow.
Now scroll to the bottom of the page,


Once you see the white box as indicated by the image above,type in gingerninja and hit VOTEto approve me as a witness.
---
Here are some links you might like to visit:

Get in touch: I am @gingerninja(suddenforce) on Discord ,and @gingerninja on SteemChat.







--Ninja by nature,Ginger by choice--