@thekitchenfairy - A New Witness Announcement || Aku Sebagai Witness
Happy Weekend Friends!
As some of you may already know, I have become a witness recently and my server has been up for a couple of days. Yiippeee 💃💃💃💃
Steem has fascinated me from the beginning and I have made some truly amazing connections and friends! Steem is here for the long term. I always promote it to friends, family and strangers - locally and globally. Me and my husband reach out a variety of people with different backgrounds - not only in English but also in Indonesian and Hungarian. I always wanted to do more for the steem family. Eventually I made up my mind to contribute with being a witness.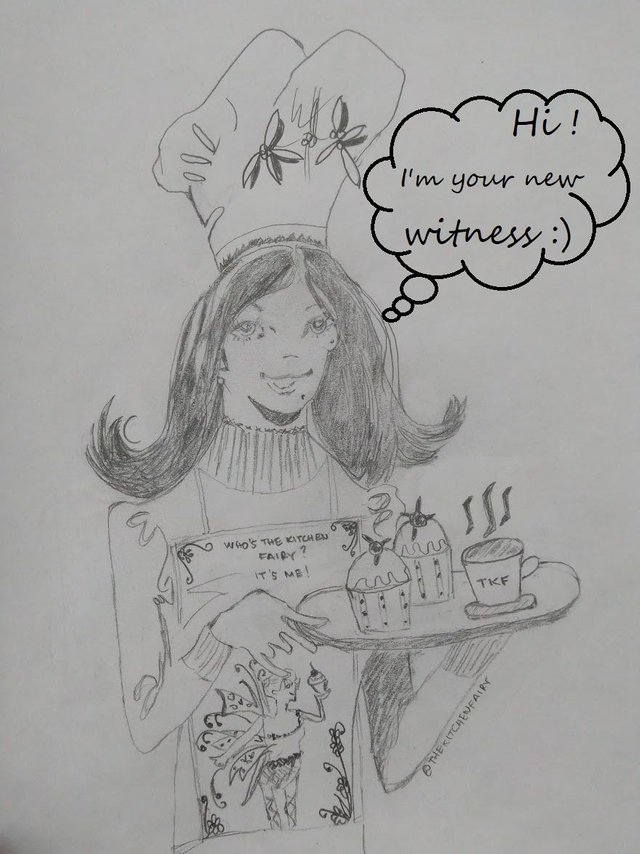 I invested in two servers and infrastructure. I asked my husband to help me with some of the details. My husband used to work for Hewlett-Packard for many years with enterprise level servers and hardware. He knows these systems well and he also works with multiple operating systems including OpenVMS, Tru64 Unix, Linux, etc. Running Ubuntu for the OS was an easy choice. Currently each server has 18 CPU cores (Xeon CPUs with 24MB L3 RAM), 256GB RAM, Dual port 10k Hot-plug SAS drives setup in Raid 5+1 with live spares standing by. They also have 4 hot plug power supplies each if you were wondering about redundancy.
I haven't receive my first block yet, which some of you asked why do I appear to be inactive. Should you check @drakos's site, https://steemian.info/witnesses, it says on the top that I would appear active once I get my first block (and thank you @juicyshark for also sharing the info on that!) - but this doesn't mean that my server isn't up. As a matter of fact my commitment is to run a high availability, redundant witness node. To be able to get the first block, I have to climb the (high) ladder first.
So this is where you lovelies are very much welcome to beam me up there, by voting me as your witness at https://steemit.com/~witnesses
On the empty box, type my username thekitchenfairy and click vote.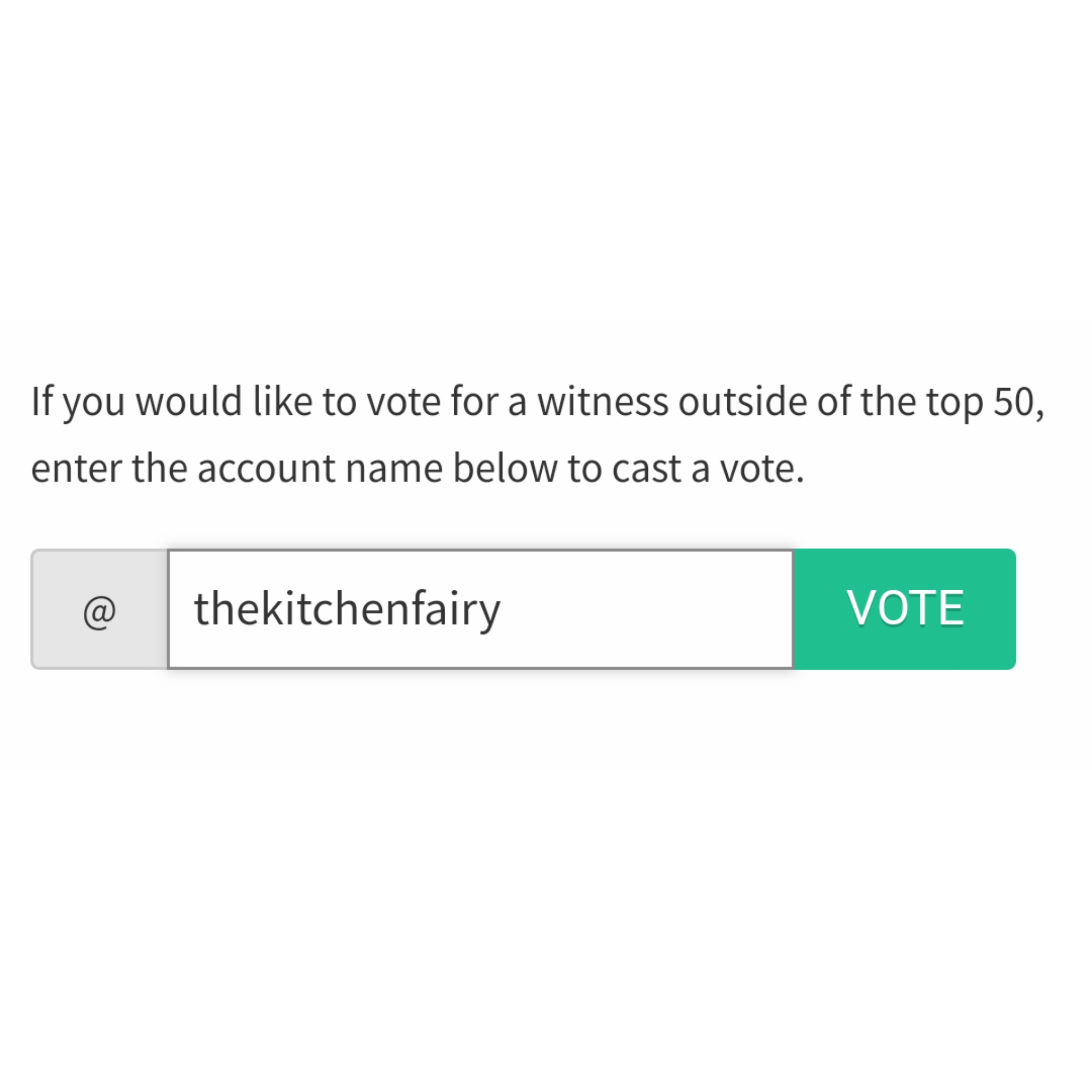 Thank you for taking the time to read my introduction and I would like to thank you for your support in advance 🙌
---
---
Hai teman!
Bagi yang belum dengar, aku baru-baru ini menjadi seorang witness, orang yang bekerja di belakang layar Steemit, agar segala sesuatunya bisa berjalan dengan lancar.
Saat ini aku punya 2 server serta infrastruktur yang lengkap. Untuk melihat specs apa saja yang aku pakai, lihat diatas yak.
Jika berkenan kiranya teman sudi memberikan dukungan server-ku dengan memberi vote dengan cara mengeklik halaman berikut ini
https://steemit.com/~witnesses
Di halaman tersebut, cari kolom seperti foto berikut ini, tinggal ketikkan nama userku thekitchenfairy, kemudian klik VOTE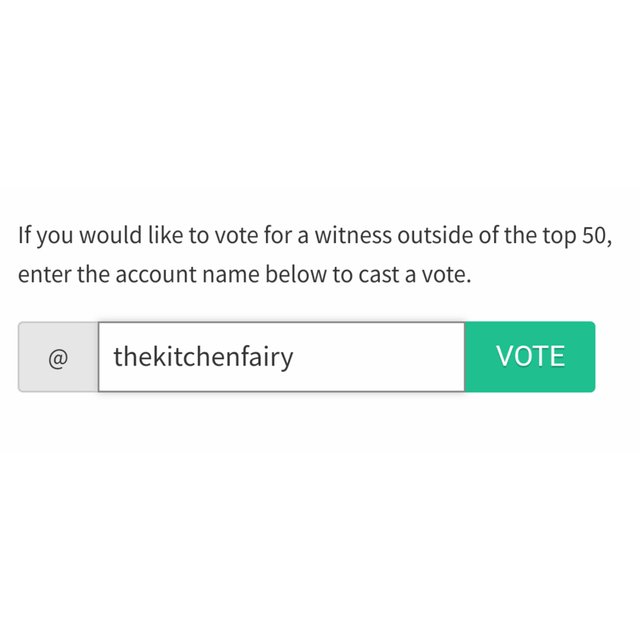 Jadi deh 😊
Terimakasih !!!
Thanks For Looking!
---
---
More of thekitchenfairy
Fairy and Food
Love It or Shove It
10 Facts 1 Lie
Behind The Curtain
WhosTheKitchenFairy
---
---
| Team Australia | The Alliance |
| --- | --- |
| | |
---
---
If you leave ANY link on my blog, I WILL flag you down. This is to avoid phishing and shits